7. 7. 2018
A Baby Shoot Under the Beautiful Skies of Tenerife
Located just off the Coast of Africa and sitting on the Atlantic Ocean, Tenerife is the largest of the Seven Canary Islands. This excellent tourist destination receives tens of thousands of tourists from Britain and Germany. Tenerife has the best places where one can soak up their nightlife.
Easter time is the best for the holidaymakers from the Spanish peninsula wows the visitors in the town.
Tenerife offers spectacular beaches, incredibly beautiful coastlines, volcanoes, mountains, deserts, exotic fauna and flora, and lush forests. Tenerife is a paradise isle.
Baby Photo Shoot in Tenerife
Having a baby is one of the most critical times in the life of a couple, and at this moment it would be Rose and her husband. The duo would be spending time in Tenerife, and they wanted to have a photo shoot with the baby bump.
Maria, our family photographer in Tenerife, would be the best person to handle our esteemed client. Rose chose to have the photo session by the beach, and what a fantastic idea. Maria, on the other hand, had a way with the camera, and she took beautiful colored and black and white photos. Seeing the couple together would tell you how much they loved each other.
Rose looked elegant in her white maternity beachwear, and with her husband's white shirt, the photo session would be epic. Maria took some photos when she was closer to them. And she took others from a distance. The cliff on the beach accentuated the image well and what a fantastic background.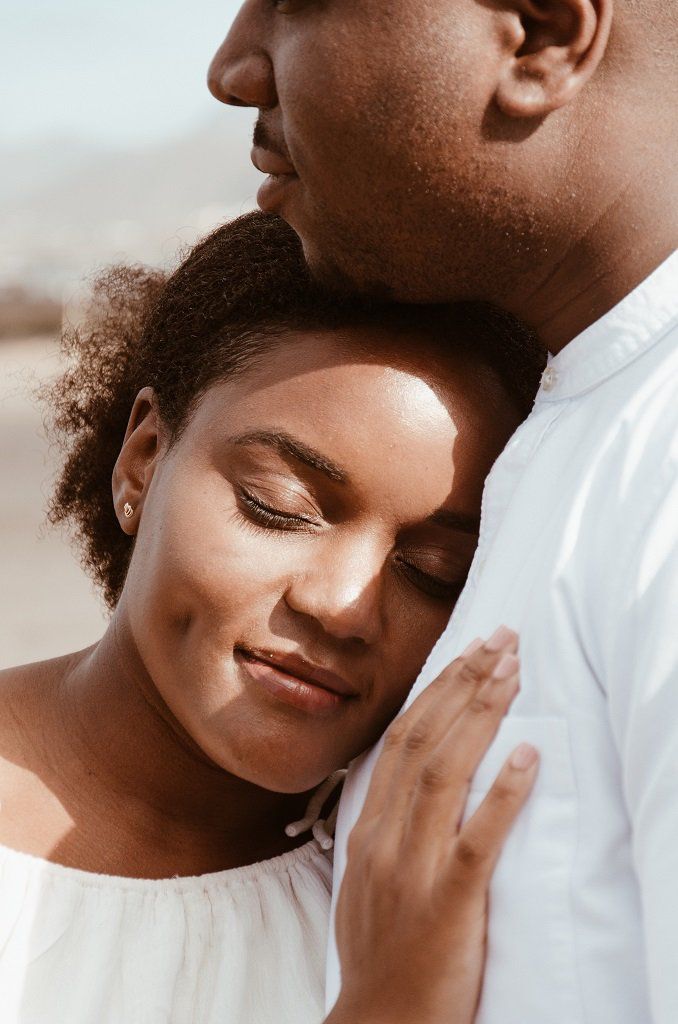 Request your baby photo shoot in Tenerife now
REQUEST NOW
To Love and Hold
Rose's pregnancy could not detour her from having some of the best poses during the photo session. She lied on the ground, supporting herself with one arm, and her husband followed suit. Maria took several photos of them in this position, and the captions could not be compared to any other.
Hand in hand they walked along the beaches, and when they looked back, the shutter sound from Maria's camera could be heard as she never wanted to miss any moment. In black and white, Rose and her husband held the baby bump, and what was evident was the endless love for the growing baby. At some point during the photo shoot, Maria stepped back in the distance and took photos of them walking while holding each other's hand along the beach.
Vacation and Baby Shoot at the Beach
The chemistry between Rose and her husband would not go without say. Every moment, they were in each other's arms either cuddling or laughing about something one of them mentioned. Long walks in the water, stopping to listen to what one of them said left one with a "WOW" factor. When her husband hugged her, it was as though Rose forgot all of her worries for the moment.
Maria zoomed in the image closer, and all you could see was peace. As if the poses she had taken of them were not enough, Maria went up the cliff to take more photos of them. Each moment was like two romantic characters in a novel. They still held hands without a care in the world of their surroundings.
Towards the end of the family photo shoot, Maria captured an emotional moment where they held an ultrasound photograph close to the belly. Rose also had her photo taken with the picture. It was a day well spent.
They'll have these truly spectacular images to show off to their friends and family at home. These personal mementos of their family vacation are the perfect way to capture their time in Tenerife. The next time you're on holiday, get in touch with one of our talented vacation photographers. Let us turn your vacation memories into works of art.
Buy memories, not things…
Limited time only!
SEE OUR GIFT CARDS
Great customer service and experience
Photoshoot in very short term
The most destinations on the market
Very positive customer feedback
1162
Photographers & Videographers
1034
Destinations world-wide
100% Money Back Guarantee
We believe in our service and quality of our photos so much that we decided to offer a 100% money back satisfaction guarantee for your photo shoot. If you don't like your online gallery once we deliver it, you can contact us within 7 days and claim your money back. Find more details in our Terms.