22. 12. 2020
The Most Adorable Baby Photoshoot Ideas You Must Try
As cute as babies are, it's no easy task to try to get them to pose for a picture. They're constantly moving and always wear their emotions on their sleeves, whether they're happy, hungry, angry, or all of the above. And although each photo can depict a good laugh or a smile no matter your baby's expression, you want to ensure you're getting a lasting memory.
If you're looking for a way to capture all the precious growth and development moments with your little one, we'll teach you how to pull off some adorably creative baby photoshoot ideas.
Why Should You Do a Baby Photoshoot?
Preserve the memory of your child being little forever. New mommies and daddies will be sure to cherish these pictures as they watch their children grow older throughout the years. It's very possible that new parents will regret not having baby photos of their newborns, first birthday parties captured, or first sibling bondings memorized. While you throw out old cribs for big kid beds and continue to buy more clothes as they grow, why not keep albums of baby pictures that will never grow old?
You'll also be able to style your baby photo shoot the way you want. You can dress them to your liking and get really creative with the themes and poses. Because let's be honest, babies can't talk back yet, so this is the perfect opportunity to do the photo shoot the way you want to, without their opinion.
Plus, you have every right to flaunt pictures of your new baby, it comes with the new parenting rules!
Newborn Photoshoot at Home:
Advantages and Tips
There's something to be said about going to a studio to get your newborn photography. The quality of the studio allows professional lighting in a comfortable setting, so you and your baby can both relax. Plus, working in a professional studio allows you to watch the magic happen instead of dealing with the hassle. This is a stress-free process that'll give you professional-looking photos.
However, a newborn baby photoshoot in a studio may not always seem feasible, especially now that you have a little person to take care of. Plus, it can be a hassle to grab everything you need and bring it over to the studio. For example, the baby bag with formula, binkies, diapers, and other necessities, plus the stroller, plus the clothing and necessities for the photo shoot.
With that being said, if you do decide to carry out your own newborn photo ideas at home, here are a few tips:
Be Patient: Unlike booking an appointment in a studio, you have all the time in the world to work with your newborn. You just have to pace yourself, because not everything will get done smoothly on the first try.
Get the Right Lighting: The most natural source of light is the sun. Using natural light, either indirect light or through a door or window helps to enhance the beauty of your baby and isn't harsh lighting to affect the coloring, shadows, and highlights of the photo.
Keep your Baby Happy and Safe: The baby's safety is your number 1 priority, while happiness will help ease everyone's mood. Keep your photoshoot in a warm place and instill some white noise if you want to keep your baby asleep. Also, make sure your baby is well-fed before the shoot! To keep your baby safe, make sure the poses are natural, or you have a spotter just in case your baby starts to squirm.
Baby Photoshoot with a Professional Photographer
Our professional photographers are available in more than 900 destinations worldwide, making a booking with us such an easy process. That means you can find world-class photography services in all popular destinations. That also means that our local photographers can book your baby photo shoot in the comfort of your own home (hence the name "Localgrapher").
This way, you lose the hassle of sledging over to a studio, but keep the professionalism of the equipment and photographer. Your personal photographer will be able to pitch to you newborn photo ideas and work with you personally to get the picture results you will love at affordable prices.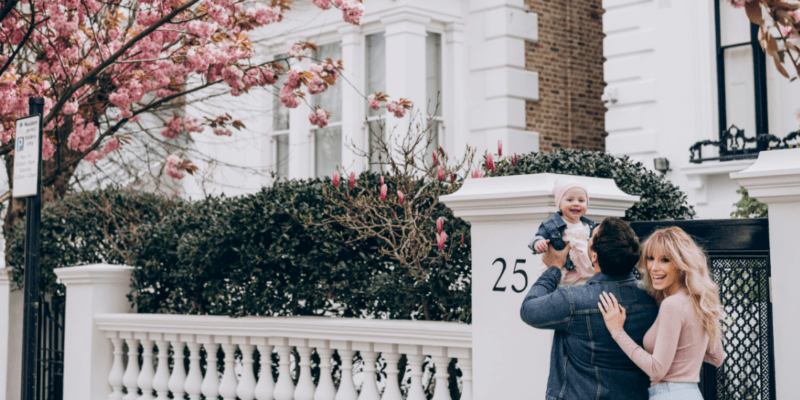 10 Unique Baby Photoshoot Ideas You Can Try at Home
Home is where the love is and we all know that it's the perfect setting for any family photoshoot that includes your baby. Whether you choose to work with a professional photographer or you just want to take some sweet photos of your newborn on your own, we have some photoshoot ideas you should definitely try. Let's see which one is your must-try:
Idea #1
Show their Age
One of the most common photos new parents take of their newborn baby is the monthly stats. Each month on the date they were born, babies pose with their current age (for example, the day they turn 4 months old, they pose with the number 4). Sometimes, babies lay down on a mat with their height and weight showing as well. These milestone photos get to let you watch your baby's progression as they grow older, which is something you'll be able to cherish forever.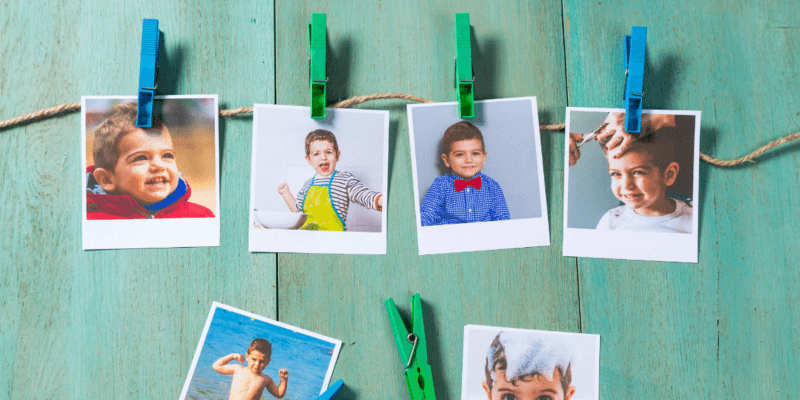 Idea #2
Get their Yawn
Some of the best newborn photos are done when your baby is sleeping because you can move them to your liking without them fidgeting. You're going to want to capture your baby's yawn because it'll never be that tiny again! It's a precious moment where they look adorable.
Idea #3
Hands in Mine
Another popular newborn photo idea is capturing the tiny features of your baby. Their hands and feet are so tiny, and just like the yawn, will never be that tiny again. Get a photo of your baby's hands in your adult-sized ones to compare the difference. Or capture a photo of their hand wrapping around one of your fingers to indicate just how tiny their hands are. The same baby photoshoot ideas can be done with their little feet. Press their feet against yours to compare sizes.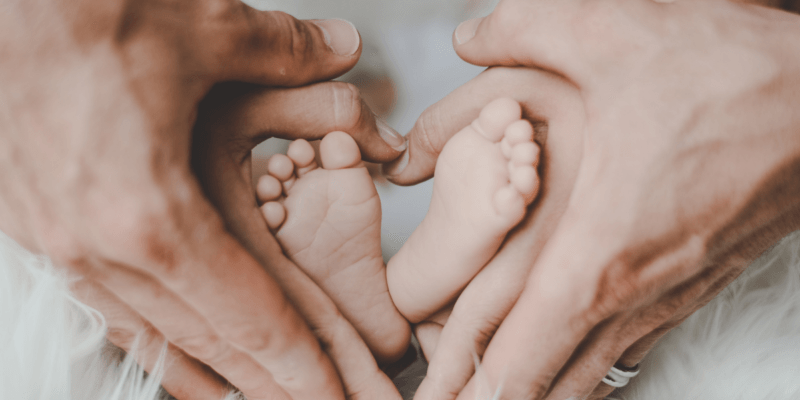 Idea #4
Surround them with Comfort
Newborn babies are fragile, they need to be worked with very carefully. One very sweet newborn photography idea is to place them on a very plush and soft pillow or blanket. The furry surroundings match the calm, peaceful, and even festive energy you want to portray in your baby photo shoot ideas. The soft background will give a very tranquil photo, especially if your baby is sleeping.
Idea #5
Baking Prodigy
A bit messy, but cute and fun nonetheless! Place your baby in a bowl and surround the bowl with flour. Feel free to place other props like a rolling pin and actual cookies around the bowl to emphasize the theme of the photo. This playful photograph is a fun way to engage your newborn baby.
Idea #6
99 Balloons
Well, maybe not 99, but similar to the song, you can pretend your baby is floating away with a bunch of balloons. They can be different colors or all one color, and you can even color coordinate their outfits. Lay them flat on a surface (we suggest blue so it looks like the sky). You'll try to pose your baby so their hand looks like it's holding the balloons.
Idea #7
A Felt Board
This classic board is perfect for photoshoot ideas when you want to keep it simple. You can write anything on a felt board, from your baby's name to their age, to a funny quote or witty saying. This is the perfect option for a little bit a text with a whole lot of cuteness!
Idea #8
Bath and Bubbles
Babies love playing in the water, so this is the perfect way to capture baby photos in a natural, more candid way. Place them in a small, metal circular bin (for the aesthetic), and fill the tub with some water. You can add baby-friendly bubbles to play with as well. Give your baby a rubber ducky or boat, and enjoy the smiles!
Idea #9
Mirror, Mirror
Another playful and candid photo shoot idea is to place your baby in front of a mirror. You can dress up the surrounding area with a colorful blanket to place your baby safely on. Place a large mirror in a steady position so it can't fall over. Sit your baby down in front of the mirror right before you snap photos so you get the most real reactions. This will make for a good laugh!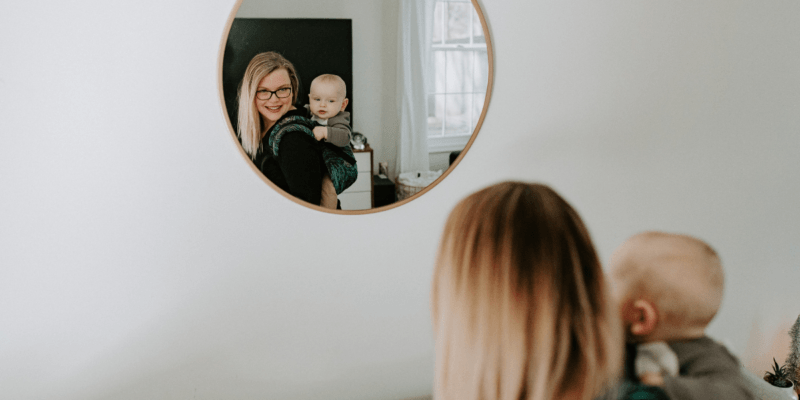 Idea #10
Superhero Baby
Dress your newborn as a superhero for some cute and powerful newborn photo ideas. Your baby can wear a Superman onesie, or just a cape will do. You can place them in a flying position on the ground to make it look like they're flying over trees or buildings. It's clever, and if you're a big fan of superheroes, this is right up your alley!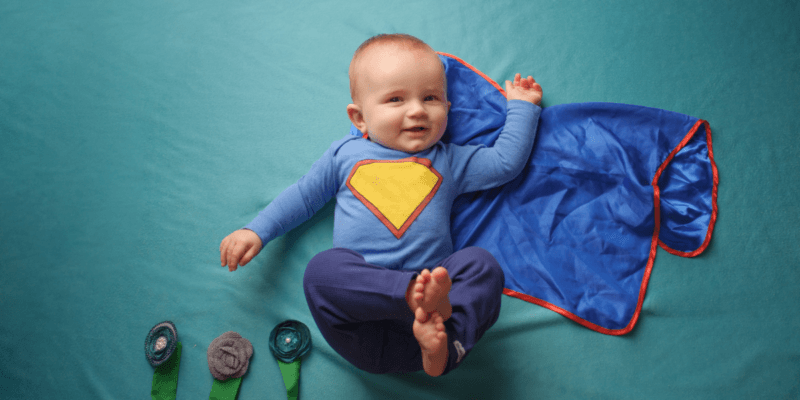 Traveling with a Baby: Photo Shoot Ideas You Must Try on Your Vacation
Imagine how you will feel when you come back from your family trip and realize some photos you took weren't able to capture your baby's expressions while others could not capture the setting in the surroundings.  In short, you missed the opportunity to capture the moments you cannot recreate because it's super hard to balance making memories and living them. This is when you should consider hiring a professional photographer to help you cease the moment you'll want to look back at again and again. Plus, while you're focusing on enjoying yourself, your photographer will be able to help you create newborn photo ideas.
Tip #1
Baby On-the-Go
Remember that it was not only you who was traveling, but your baby was also. How about making this fact into a cute reminder by capturing a photo of baby on-the-go?  All you need is your baby's backpack or suitcase to create this incredibly adorable photoshoot. Make him/her sit inside the suitcase and spread his/her cute traveling stuff around. Capture some natural poses of your "busy being" while he/she plays with the stuff.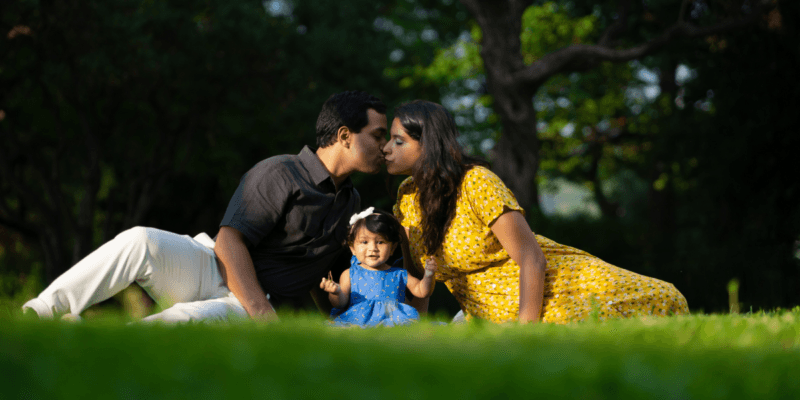 Tip #2
Baby with Toys
There is nothing cuter than capturing your little bundle of joy with his/her furry and mushy stuff toy. Whether you agree or not, toys play an important role in keeping your little frenzy one in a calm and playful mood.  So why not take some clicks with the most favorite traveling buddy of your baby?
Tip #3
Sandy Toes and Hands
It is another beautiful beach photo you can take to add to your little travel buddy's photoshoot.  Just dip your baby's cute little feet and hand in the beach sand (or let him/her play with the sand) and capture the cuteness to cherish later.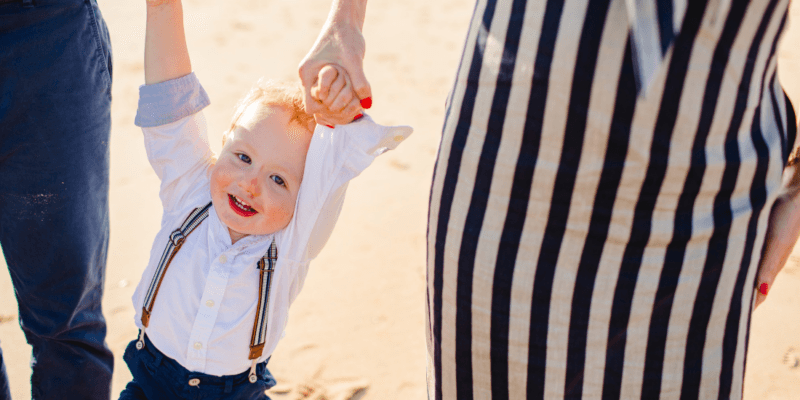 Tip #4
Country Boy
Country boy pose has an ultimate cuteness and will surely make some newborn photos you will love to post on your Instagram. If you're visiting places like Hallstatt, Austria, Greek islands, or Cinque Terre, Italy, this photoshoot idea is perfect for showing your little one's country boy spirit and excitement. Make him wear a checkered shirt paired with dark-colored jeans and cowboy boots to create an amazing country-inspired look.
Tip #5
Walking the Water
Become a travel companion with your baby and walk with him/her in the water if you are vacationing at the beach.  The scenic shots will add to your beautiful memories.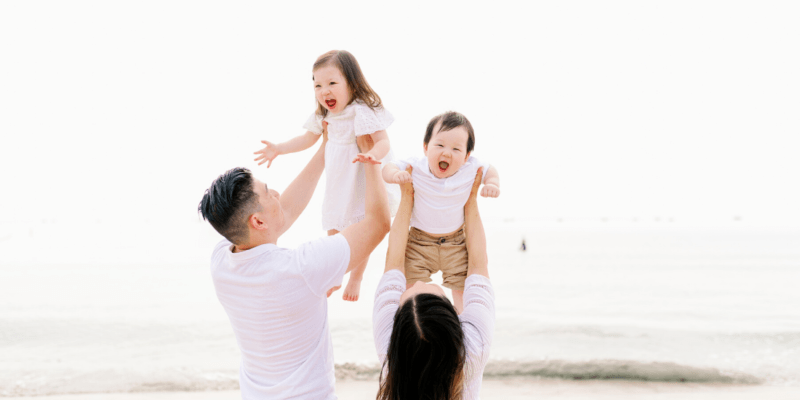 Tip #6
A Keeper Shot
This baby photo shoot idea no doubt deserves to be on your priority list. This is one of the best "traveling with baby" photos you must not miss out regardless of what your holiday destination is.
The keeper shot requires you to have a hanging net to keep your little piece of joy into it.  Lie down the baby carefully while he/she is asleep and carry it on your shoulder. This newborn photography idea works best when you are on a road trip.
When you bring a new life into this world, you're going to want to celebrate that. You're also going to want to cherish every possible memory you have with your newborn. That's why newborn photos are essential because as life goes on and your babies grow up, you're going to be able to keep those photos forever.
Hiring a professional photographer to help with your stay-at-home or travel photography needs will ensure you get to live through the special moments, but also have them to hold for the rest of your life.
Is an ugly zit…
RUINING your perfect pics?
Get rid of it for $15 USD!
SEE PHOTOSHOP PACKAGES
Great customer service and experience
Photoshoot in very short term
The most destinations on the market
Very positive customer feedback
1225
Photographers & Videographers
1075
Destinations world-wide
100% Money Back Guarantee
We believe in our service and quality of our photos so much that we decided to offer a 100% money back satisfaction guarantee for your photo shoot. If you don't like your online gallery once we deliver it, you can contact us within 7 days and claim your money back. Find more details in our Terms.