10. 6. 2021
Localgrapher Academy: 17 Easy Tips for Teaching Your Partner to Take Better Pictures of You
In today's world, we are known for pictures. Photographs on the phone are modern memories while social media is our scrapbook. With photos that can be taken in the palm of your hand, we need a good photographer on our side. Our partners are built-in photographers that come with the title of being boyfriend or girlfriend.
However, while your partner may be perfect in every other aspect, their photography skills may be lacking.
Don't fret though, that's an easy fix. We've got an easy guide for your significant other to follow for how to be a good Instagram boyfriend or girlfriend and what you can do to hype up your photo game for better travel pictures.
9 Smart Tips on How to Take Perfect Candid Photos of Your Partner
Sometimes, the best photos are candid ones. Candid pictures show your most natural state through your emotions and reactions. But just how do you get the perfect candid photos? Here are our tips:
Tip #1
Click Away
Step one on how to be a good Instagram boyfriend or girlfriend: take a bunch of photos of your partner. Some of the best candid photos come out of just snapping a ton of photos. Your finger gets a workout from the amount of clicking you do on the button! You as the subject will be moving around, trying to pose for the perfect photo. You'll fix your hair, crack a laugh, and position your body. Who knows, one of those unknown motions may be the perfect photo!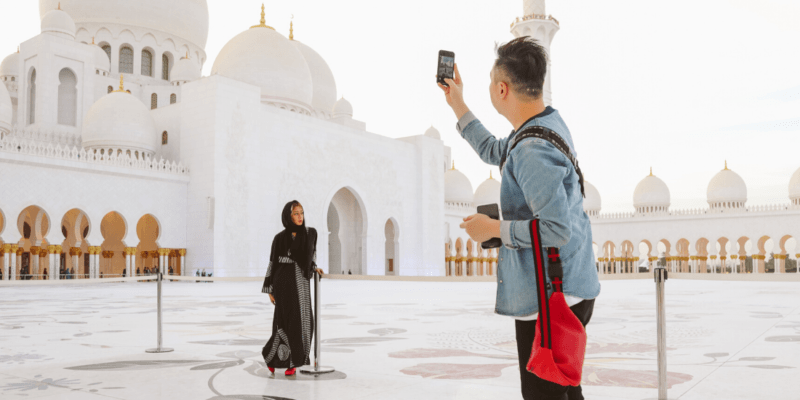 Tip #2
Natural Light
Natural light tends to work better than flash because you get quality colors in the photo and not some washed-out lighting. Have your partner position themselves so the light falls favorably on the subject. You as the subject will be glowing, and you'll have your partner to thank!
Tip #3
Never Put the Camera Down
Some of the best shots will happen when you least expect it, which is why you'll always have to have the camera ready.  For example, say you're posing for a picture and a bird flies behind you into the sunset. That bird will come and go within a blink of an eye, but how much character would it bring to the photo if you caught it at the right time? Or, say you're doing a cool excursion like feeding an animal out of the palm of your hand. Capturing that natural reaction makes for a fun, pure photo.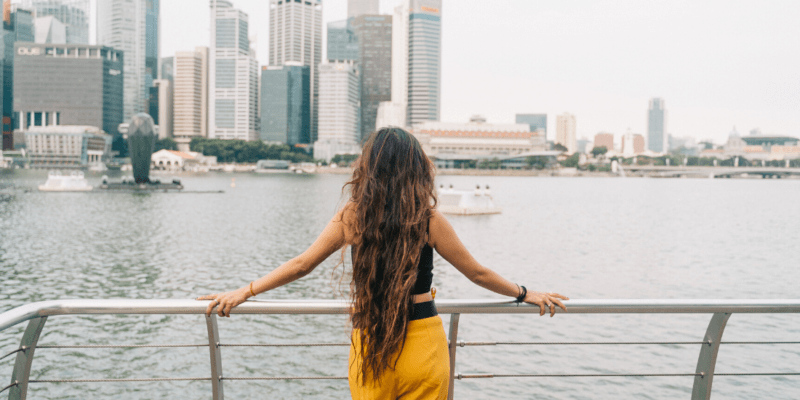 Tip #4
Put Thought into It
One of the many benefits of having your partner take your photos is that they see the beauty in you at any given moment. If you're looking intently because you're deep in thought, or if you're taking the time to stop and smell the roses, your partner will know to capture the right moments. (And that is how to take good photos of your wife, husband, or significant other).
Tip #5
Location
Wherever you two have traveled together, there are going to be beautiful photo spots that you'll want to snag some pictures in. Just like candid photos, there can be unexpected hidden gems when it comes to location. Make sure you always have a camera handy to begin taking photos of the most unexpected but beautiful spots. That'll get you Instagram husband/wife brownie points!
Tip #6
Switch Roles
You're taking a lot of photos, but it doesn't need to be a one-person effort. For photo ideas to take of your boyfriend/girlfriend, take some pictures of your partner, and then break to have some pictures taken of you. This way, you both get a fair opportunity to get some stellar photos of yourselves. Plus, this gives you a break from posing and gives you a feel for the behind-the-scenes camera work. You get to see both sides of the photo world.
Tip #7
Hold the Pose
Having your partner hold the position as the subject may not necessarily make it "candid," however this will sharpen your photography skills. You can have fun with this; pose dramatically, pretend like you're dancing, make a funny face. These can come out candid if you accidentally shift your pose, or get a little clumsy. All in all, posing will help make for good practice.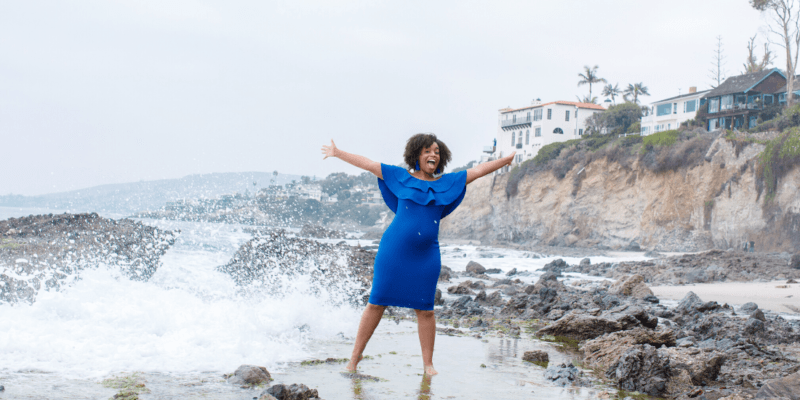 Tip #8
Be Patient
Let's be honest, you're not a professional. You're going to take pictures that don't look flawless, and your significant other isn't going to be happy. If you want to know how to be a good Instagram boyfriend or girlfriend, understand that things take time, and not every picture you take is going to be a winner, which is okay! You may have to keep taking pictures until you get the perfect one, but remember not to lose your cool and take your time.
Tip #9
Have Fun
Photoshoots don't need to be serious (unless you're a professional model, maybe). You are traveling with your loved one and should be having the time of your life. These photos are memories you're going to look back at and say, "This was a fun trip." Keep smiling, keep laughing, live your vacation to the fullest, and these will be the better travel pictures you've been hoping for.
Couple Photos: How to Take Great Pictures Together on Your Vacation
When it is just two people on vacation, it's difficult to get pictures of you two together. You can get all the solo shots you want, however, putting you both in the frame can get tricky. Lucky for you, we have some methods that'll help you take cute couple photos.
Tip #1
Use Your Camera Timer
If it's only you two on your trip and you want some quality couple pictures, using a camera with a timer can help. Set the timer for 10 or more seconds. This way, you'll be able to position yourselves with enough time to ensure your photo is taken the way you want it to. If you are using your cell phone, make sure it's flipped into selfie mode so you can see how you will look in the photo.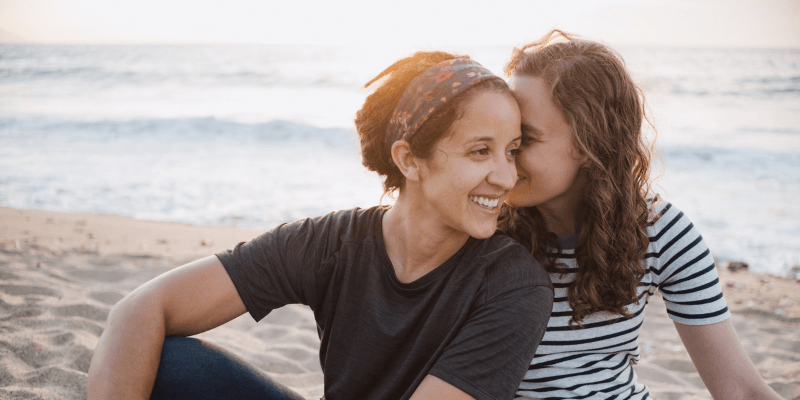 Tip #2
Use a Tripod
If you don't feel like rushing for a photo with a timer, a good investment would be a tripod. You can set it up, however, you'd like it, and press the button on the remote when you're ready to take the photo. Tripods are also great to set up for night photos or long exposure shots, making this a very versatile tool.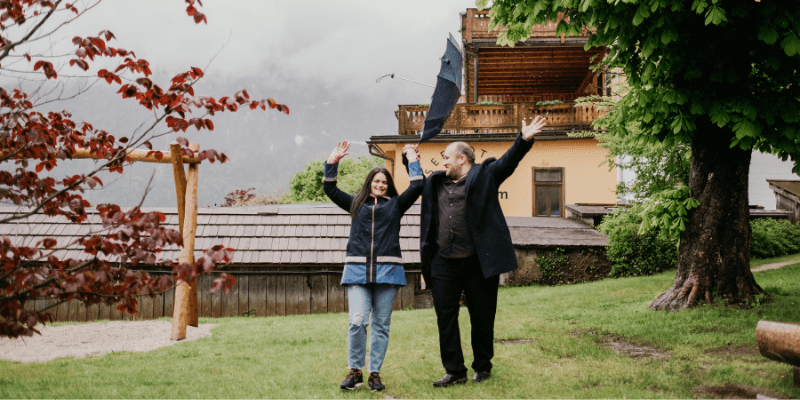 Tip #3
Use a Selfie Stick
Another do-it-yourself option, a selfie stick is a good portable way to snap a ton of photos and get high angles. This is a good way to take photos of giant castles, tall towers, and fit everything into one frame. However, the selfie stick won't get a whole-body photo, and they still may be banned in certain locations, as they tend to be an annoyance to other travelers. Before you go to your travel destination, see if the selfie stick is worth bringing.
Tip #4
Ask for help
If you'd rather put your trust into a stranger, we say do it and make a friend. Although not everyone knows how to snap a good photo, it's still worth a shot. Plus, this is a cheaper way than traveling a tripod. Asking someone to take a photo for you is best in situations in higher crowds or a rushed timeline or if you're in a tight area, like a boat on the water. Don't forget, these strangers are doing you a favor, so always be polite and don't ask for too much!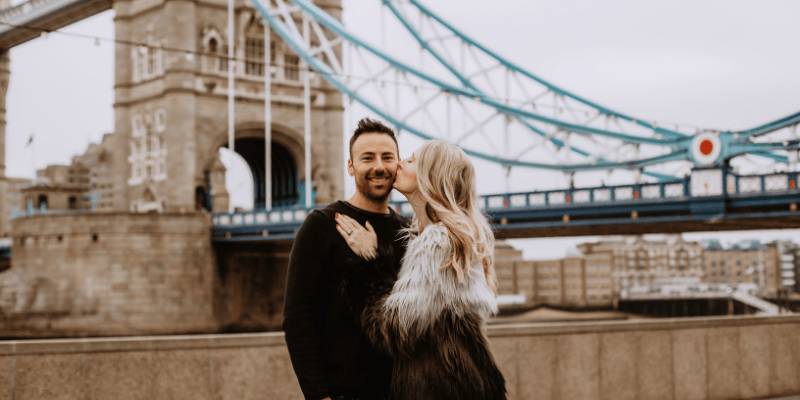 Tip #5
Act Natural
Just like your relationship, a picture shouldn't feel forced. It may seem awkward at first with someone taking your photo and you both don't know how to react, but once you warm up, you'll become more comfortable and it'll seem like you're living in the moment with no camera in sight.
Tip #6
It's More Than a Photo for Instagram
Yes, you want to flaunt your "couple goals" travel photos all over social media, which is fine. However, these photos are also documenting your time together, which can be something intimate and personal. It's not about chasing likes, it's about making memories that will last you longer than any social media site and fame will.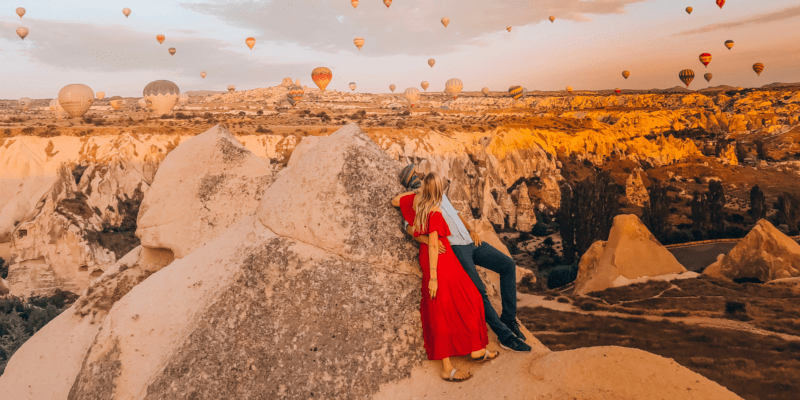 Tip #7
Practice Makes Perfect
If you're both willing to learn new photography skills such as lighting, angles, etc., then practice together. If you're committed to the perfect photo, then you'll take the time to figure out better travel pictures. Soon enough, you both will be like professionals.
Tip #8
Talk Out Your Plan
When thinking about how to take travel photos, you want to make sure you communicate (like the key to a good relationship). If you have some photo ideas on location, poses, angles, etc., be sure to let your partner know what you're thinking. This eliminates any discomfort when getting ready and takes away any unpleasant surprises.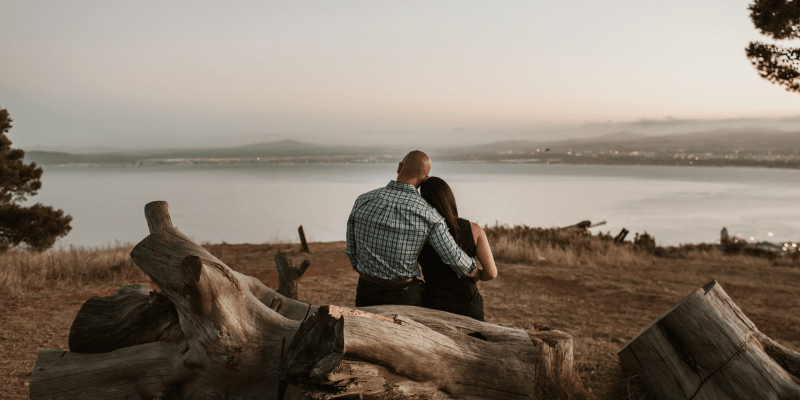 Plan a Couple Photoshoot with a Professional Photographer
If you're not feeling like your photography skills are not on par for getting some stunning vacation couple photos, try hiring a professional photographer. This will eliminate the pressure on yourselves for taking perfect photos and you can just enjoy your time together on the romantic getaway.
Pro #1
Higher Quality Images
Our experienced photographers use professional equipment to produce the highest-quality photos. These high-definition cameras snap photos that an ordinary phone wouldn't be able to take. These will be clear images that will show cutting-edge details from background to foreground.
Pro #2
Less Worrying
When you're on vacation, you want to relax, not stress. If you are stuck trying to create the perfect photo, you're going to miss the perfect trip. Why worry about making sure you get the pictures when you can hire a professional photographer who will ensure you'll get all the pictures you want?
Pro #3
They Know the Location
Our Localgraphers are experienced in their location, meaning they know the best spots for photos and best times of day to avoid crowds and get the most favorable lighting. It's like you have your own personal tour guide and photographer all wrapped into one.
Pro #4
They're Professionals
This seems pretty obvious, but a professional photographer knows just how to angle the photos, pose the couple, and create stunning pictures. They set everything up just right and don't necessarily need "do-overs" like you would if you're trying to take the photos yourselves. Our photographers have tons of experience and know-how to take pictures to your liking.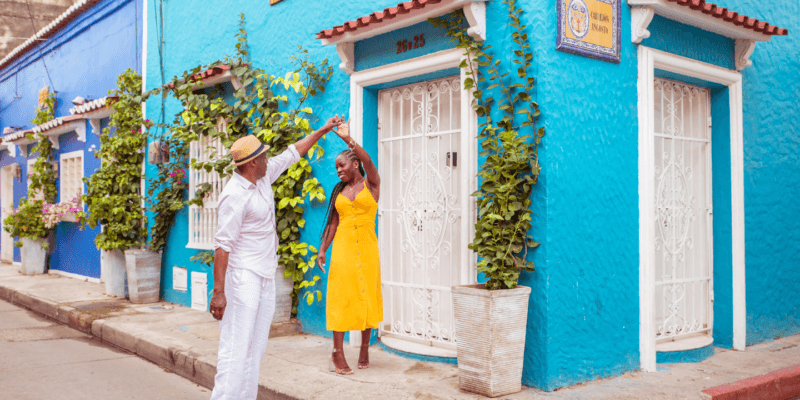 Pro #5
You're Both in the Photo
If you book a vacation photographer, you won't have to exclude one or the other out of your vacation photos, especially if you're supposed to be enjoying your trip together. Now, instead of one half of the couple behind the camera, you can both be in it. Now, you can look back at the photos and remember your romantic, adventurous trip together.
Pro #6
Special Occasions
If you're traveling for a special event, like an engagement or anniversary, you're going to want someone to be there to capture the most special moments. Whether it be that moment when you're getting down on one knee, the priceless reactions, or the kiss in the sunset, your professional photographer will take photos on those momentous occasions. Not only will you be living in the moment, but you'll be able to keep those memories forever.
As the saying goes, a picture is worth a thousand words. While you want photos for memories to last a lifetime, you also want to make sure you're  a) living in the moment, and b) taking quality photos that both you and your significant other will love.
While we wanted you to learn how to take better travel pictures and how to be a good Instagram boyfriend or girlfriend, we also want to make sure you get the best photos possible. Whether it is practicing how to take travel photos for each other or how to take travel photos with both of you together in the picture, there are plenty of tips to ensure you get the best photos. However, if you decide on getting a professional travel photographer, we're here to jump in! As long as you are enjoying yourselves, your pictures will turn out beautiful.  
Buy memories, not things…
Limited time only!
SEE OUR GIFT CARDS
Great customer service and experience
Photoshoot in very short term
The most destinations on the market
Very positive customer feedback
1114
Photographers & Videographers
990
Destinations world-wide
100% Money Back Guarantee
We believe in our service and quality of our photos so much that we decided to offer a 100% money back satisfaction guarantee for your photo shoot. If you don't like your online gallery once we deliver it, you can contact us within 7 days and claim your money back. Find more details in our Terms.