21. 10. 2019
These are 10 Must-Try Sister Photoshoot Ideas: Props & Outfits Included
In any sibling photoshoot, the right outfit choices and original props come in very handy. They add onto the pictures' creativity, color, interest, vibrancy all those nice emotions you'd like for your family photos to evoke. Time seems to pass by pretty fast especially for newborns and toddlers. As a parent, you would like to capture each moment of love that you see your kid and her sister share. You'd like to show them how they have always loved one another growing up. If you have older siblings at home, say, teenagers, a proper sister photoshoot is quite priceless. Here, they enhance the bond you share and flaunt the love you have always had for each other to the entire world. Whatever the age, a sister photo shoot done by a professional photographer is always a welcome idea.
Sometimes, it can get daunting to try and figure out the best props to use or the best outfits to wear. You do not want them to be too much and let the photos end up looking exaggerated. We're sure all of us agree that they had rather have the opposite. Fret not; this post is all about you. We have put together 10 interesting sister photoshoot ideas that will ensure your sibling session leaves you with nothing short of perfect. Read on for some fun tips on outfits, props, and more.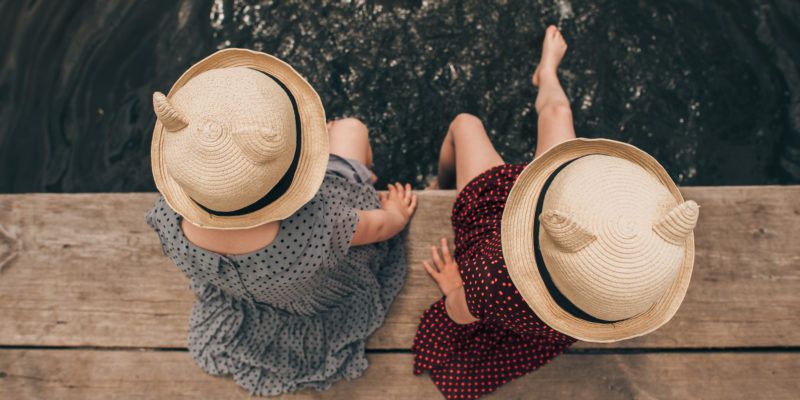 [/tip]
Prop #2
Consider the Rugs of the Day!
This sounds just like a simple idea, doesn't it? Well, rest assured that there is a great and well-thought reason behind rugs being in our top ten list of perfect props for a sister photoshoot. Assuming our focus is on the two little sisters who happen to be twins as mentioned above, then rugs are perfect props. They may not necessarily be the focus of the picture, but their presence helps to put together the entire picture into a nice, soft and super sweet completion. After all, in photography, what is underneath you is as important as what is behind you; it could make all the difference.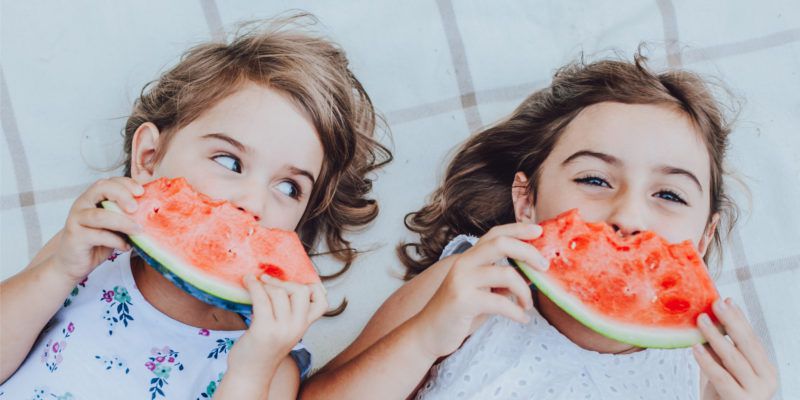 Prop #3
How about a Basket for Your Baby Sister?
If you happen to have a toddler baby sister and you want to cherish each adorable moment, try out placing them in a baby basket and watch them in their most adorable state. Take advantage and delve right into the sister photoshoot session for some pics that you will always cherish and even share them with her when she a little bit older. Throw in a hat in the mix and watch as the photos transform into sheer perfection.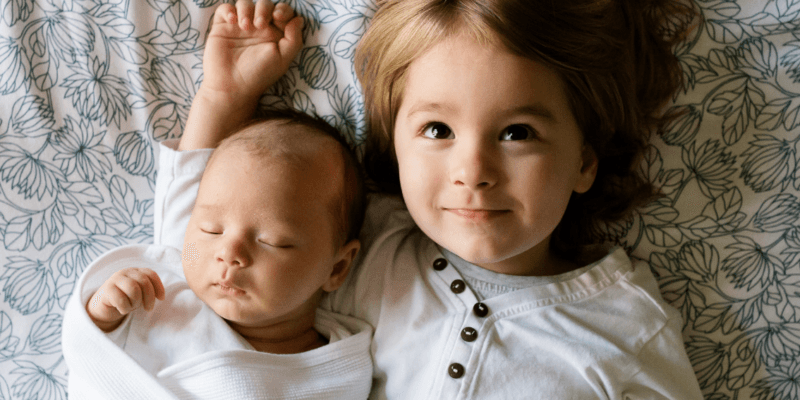 Prop #4
Make It a Bubbly Affair
Have you ever seen a picture that has ever come out ugly with bubbles in the mix? Well, neither have we. Bubbles have a way of adding something to the beauty of the pictures. They evoke the most genuine feeling of bliss as everyone looks up to watch the bubbles' magical show. Take advantage and get it listed in the sister photoshoot session no matter what your ages are as sisters. All sisters are bound to look good in a photo together with bubbles everywhere in the air. To make it even spicier, you can decide to blow bubbles on each other's faces and laugh yourselves silly the entire time.
Prop #5
Let the Outfit Work Magic on the Pics
There is rarely a family photoshoot that lacks a dress code. If there is a theme behind it, things escalate to excitement really fast. Whether the sisters are infants, teenagers or even adults, we can all agree that the outfit makes it a Must-Have sister photoshoot prop! If the outfits are matching, even better. This prop is not only fun, but it naturally displays the love between the two sisters. Having matching outfits lets the sisters steal the show and have all eyes on them. 
An amazing idea of an outfit for adult sisters is a cowboy/cowgirl outfit for a country theme. If you choose to go with this idea, ensure that there is a session to dance to some nice country music, just to set everyone in the country mood vibes. Pictures of you dancing and all excited through the music will be ones that you will forever cherish. To take things a notch higher, one of you can dress up like a cowboy and the other as a cowgirl!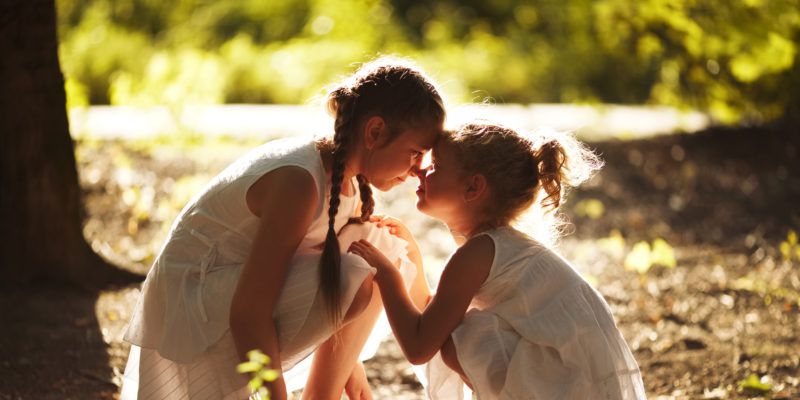 Prop #6
Get a Swing
There is no better picture than one of two sisters sitting together side by side on a swing. If they are looking at each other probably laughing at a joke they just cracked, things look even much better. If you are a parent to some baby twin sisters, take them out when the weather is just right. Have them share one swing and be ready with your fingers on the shutter for some nice shots. This works for older sisters as well. Those moments are irreplaceable. Add into the spice of this family photo by bringing some candy or chocolate alone and have shots of you sharing this girly stuff that only sisters who love each other as you share.
Prop #7
Don't Forget Some Flowers
We know, right?  Flowers warm up every girl's heart in a way that only they can. With flowers as part of your sister photoshoot prop collection, you can rest assured that the pics will be perfect. Work with a professional photographer who will deliver on photos that capture the very emotions that you want the pictures to evoke.
Go outdoors into a flower farm and let the beauty and aroma of the place get you carried away. Hold hands and take a walk in between the flower rows and wander away into a world where sibling love dwells. Let the wind blow both your hair away as you spread out your arms to embrace all the good vibes that Mother Nature is sending your way. Be sure that this will be one of the best sister photoshoot sessions in your life.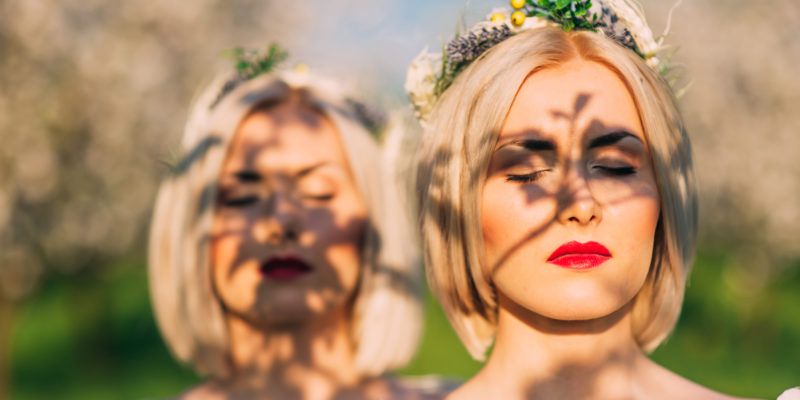 Prop #8
Bring Your Favorite Pet
Feel free to tag along with your favorite pet to your sister photoshoot session. If you have a theme color, ensure that the pet has a ribbon with the theme color somewhere. You can decide to take your family dog for a walk in the woods and have your photo session while at it. I guarantee you that these will be among your favorite photos of all time. Not only are they adorable given the pet, but the fact that these pictures are in the woods, where nature dwells, takes things all the way up! Plus, these make a perfect fit for your holiday card photos.
Prop #9
Dolls for Baby Sisters
Nothing makes it for a good time more than two baby sisters playing with their dolls does. There is literally nothing they had rather do. As a parent, take advantage of this opportunity of them in their full element and convert playtime into a sister photoshoot session. Allow them to be as playful as they can be and capture each happy moment you will witness. Do not shy away from pics of them busy applying make-up to the dolls. You will remind them of a time when they were young professional make-up artists!
Prop #10
A Bottle of Wine and Two Glasses
This is definitely a prop for adult sisters. Nothing is as precious as two sisters catching up over some wine. It is time to update each other on their different experiences, good times, and so much more. Ensure to capture moments of you making toasts to several things. 
This does not limit you to wine only. It can be Pizza or anything else you both enjoy sharing as sisters. Feel free to be yourselves and catch up the way you have always done since childhood.
A sister photoshoot is almost inevitable for all sisters. Each family photo session will have a special moment for the sisters, the twin sisters, the sisters, and their dolls, the sisters and their favorite pet and so many more of such moments. It's allowed! Each new time you will want a prop that spices up the photos even more. 
The list above provides you with fantastic props that you can use. The beauty with all of them is that they are all so simple to get or even achieve on a Do-it-Yourself kind of arrangement. This way, even if you are on a budget, you do not have to worry about the expenses exceeding your limit or going overboard.
Buy memories, not things…
Limited time only!
SEE OUR GIFT CARDS
Great customer service and experience
Photoshoot in very short term
The most destinations on the market
Very positive customer feedback
1202
Photographers & Videographers
1047
Destinations world-wide
100% Money Back Guarantee
We believe in our service and quality of our photos so much that we decided to offer a 100% money back satisfaction guarantee for your photo shoot. If you don't like your online gallery once we deliver it, you can contact us within 7 days and claim your money back. Find more details in our Terms.