22. 1. 2020
Where and How to Celebrate Chinese New Year: Holiday Photographer Guide
We rang in 2020, welcoming the New Year with fireworks, food, family & friends, and much more. However, the party doesn't stop there. Chinese New Year, also known as Lunar New Year or Spring Festival, is defined as the first day of the first month in the traditional Chinese calendar. This is the most important Chinese holiday. Typically, the celebration is long-lasting, beginning on New Year's Eve and continuing for about fifteen days through the middle of the first month. There are many ways to celebrate this culturally diverse holiday. Hiring a holiday photographer is the perfect inclusion to make sure you capture every moment of the historic celebrations.
How to Celebrate Chinese New Year with a Holiday Photographer
Whether you are traveling to another country or not, there are plenty of ways to celebrate the holiday. Many traditional festivities have been passed down for generations, becoming embedded into today's cultural society. A holiday photographer is a perfect solution to making sure you don't miss out on any of the fun. This way, you will live in the moment and be reminded of the moments for years to come. If you're wondering how you could celebrate this special holiday with your personal photographer at hand, we have a few ideas for you.
Tip #1
Host a Reunion Dinner
Chinese New Year is the time when people often visit families and friends. They fly in from different countries and cities to celebrate in unity. They also catch up on what they've missed with one another. Loved ones gather around a table and enjoy each other's company in the reunion dinner, part of the celebration. This dinner is one of the most important and significant events for all Chinese. Typically, all the dishes are homemade. Fish also must be put on the table, because fish translates to "surplus" in-home supply and wealth.
Another important and essential part of Chinese New Year is eating dumplings. Dumplings represent reunion, harmony, and wealth in Chinese culture. Usually, the dumplings are made by the whole family, engaging in conversation. This bonding activity makes for a heartwarming memory, so be sure to hire a family photographer to savor this moment. Go ahead and give your family a dumpling-making photoshoot.
Tip #2
Exchanging Red Envelopes
Spread good fortune through the New Year. Red envelopes are a monetary gift given to the younger generation. Red envelopes are given by parents, grandparents, and other older relatives after the reunion dinner. Also known as "lucky money", the money in these red envelopes must be new bills. In folk culture, children live safe and sound for the whole year if they receive this lucky money. Nowadays, lots of children use the money from their red envelopes to buy books and school supplies.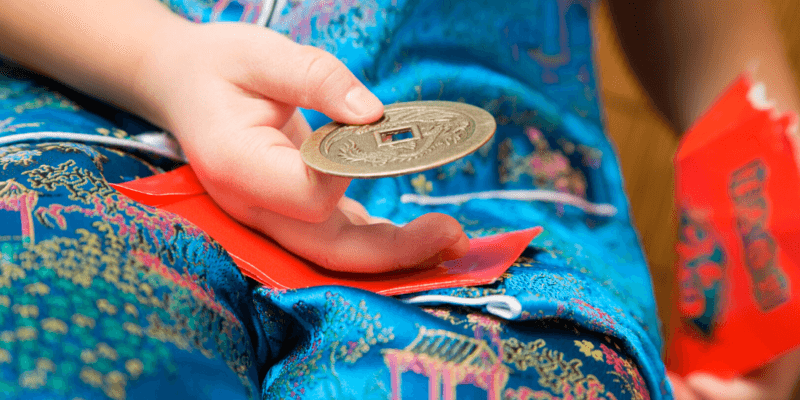 Tip #3
Decorate Using Traditional Crafts
There are many crafts you can create when decorating the house for Chinese New Year. This becomes a bonding experience for family and friends gathered around. Before the celebration, houses are traditionally cleaned and traditional New Year's decorations are displayed throughout. Cleaning or sweeping the house indicates sweeping the bad luck out of the house prior to the New Year. 
Fun decorations you can make include Chinese Knots, Window Paper-Cuts, and Spring Festival Couplets. Chinese Knots were first used to string jade pendants on clothes as decorations. Now, they are used as gifts or curtain decorations. Bigger ones are decorated and turned into ornaments. 
Window paper-cuts help carry people's good wishes. Positive words or patterns are cut on red paper. These words include the happy moments in their lives or the imagination of a better life to come in the New Year. 
Spring Festival Couplets are typically pasted on doorways. The history of these couplets can be tracked over 1,000 years back when the original version was a piece of wood. The wood protected you against evil and has transitioned from peach wood to red paper. This makes for the perfect backdrop for a family photoshoot.
Tip #4
Send Greeting Cards
Just like holiday cards given in the United States, greeting cards are meant to spread joy. They're especially for those you cannot see around the New Year. New Year cards are tradition and written with words of blessings. They are given to their friends and family to acknowledge they are thinking of them, even when not physically together. Cards can also now be sent digitally. This is the perfect excuse for a holiday photographer because you can get your professional holiday photoshoot in!
Tip #5
Watch the Firecrackers
Firecrackers are one of the most popular Chinese New Year activities. Firecrackers are watched by onlookers to ring in the New Year and scare away evil spirits. Public fireworks are seen all over large cities like Beijing and Shanghai, becoming a truly a magical masterpiece to view. This also seems like quite a romantic endeavor. If you're feeling lucky in love, hire a proposal photographer to capture the picture-perfect moment and get that romantic proposal photoshoot.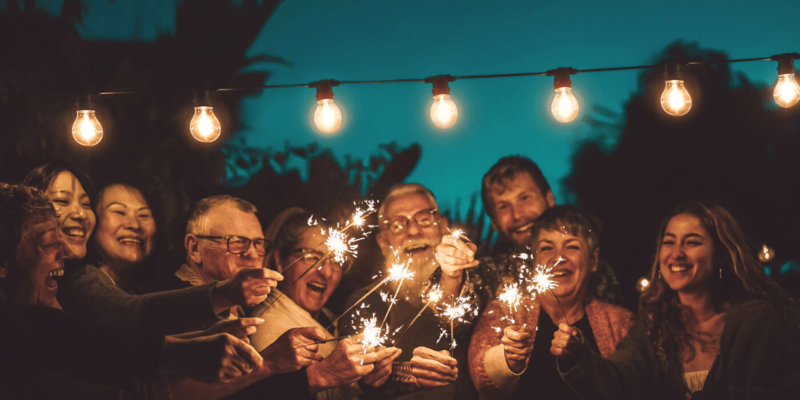 Tip #6
Visit a Temple Fair
A Temple Fair is a perfect activity outside the house. This is an old practice of Chinese New Year customs and now includes carnival-type activities held in parks. Cultural performances such as puppet shows, diabolo, magic and puppet shows, and more can be enjoyed by the whole family. All types of small commodities at very low prices. With this, you can also hire an affordable holiday photographer to follow you around as you embrace the fair in its full.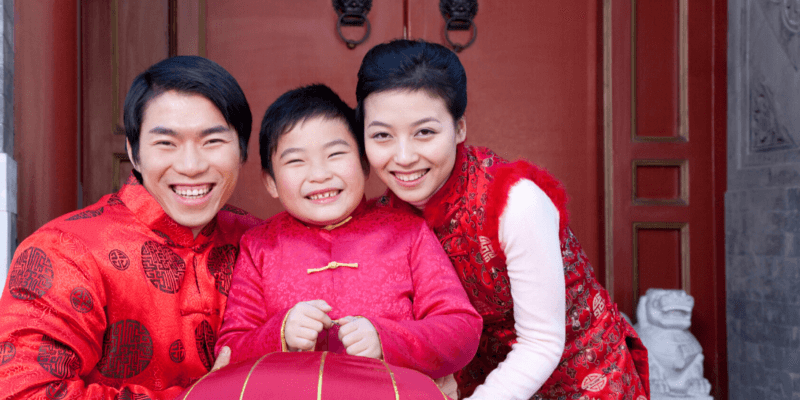 Tip #7
View a Lantern Festival
Watch colorful lanterns shine on the evening of the 15th day of the first lunar month. Coming in all different shapes and sizes, this is the way to mark the end of the celebration and festival. In ancient times, these lanterns were made of paper or silk with candles placed inside. Now, the materials changed to become sturdier. Candles were replaced with bulbs or LEDs, so the candles last longer. This is another great romantic setting, so get your engagement photographer ready for the big moment.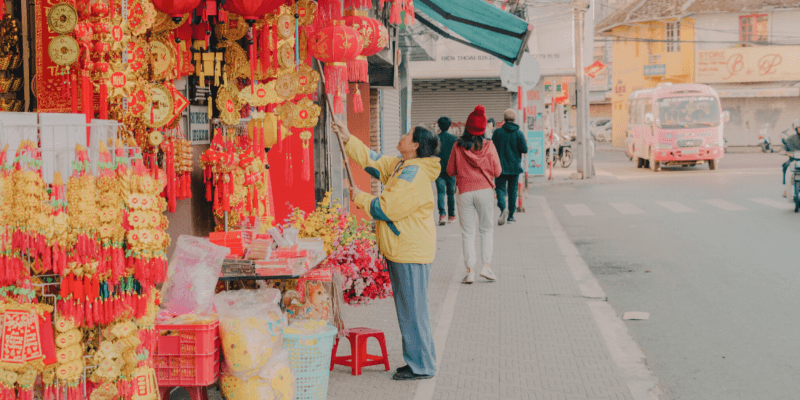 The Best Vacation Destinations to Celebrate the Chinese New Year with a Holiday Photographer
You might be thinking that China is the only country that celebrates the Chinese New Year. Well, think again. Many cities around the globe contribute to the excitement that makes the holiday special. It welcomes all looking to be a part of the cultural festivities. In modern China, Chinese New Year is a celebrated public holiday, and working professionals usually enjoy seven days off. This gives you the perfect excuse to explore the world with your holiday photographer and see what different countries have to offer this time of year.
Destination #1
Beijing, China
Of course, one of the most exciting destinations to travel to is where the magic happens. Beijing, China's capital is a great destination to celebrate the New Year because it's a city that combines tradition and modern prosperity.
Temple fairs are also known to play a huge role here. During and after the Spring Festival, Beijing has Temple fairs almost every day. All are located in different places such as Wangfujing, Altar of the Earth and Longtan Park. Temple fairs have been a part of daily life in Beijing for hundreds of years and will continue to act upon it each New Year. Various forms of entertainment such as carnivals, Peking opera, martial arts, and acrobatics are performed. Be sure to try much of the festival foods and arts and crafts. Plus, you can check out the tea culture displays, as tea is a very popular drink.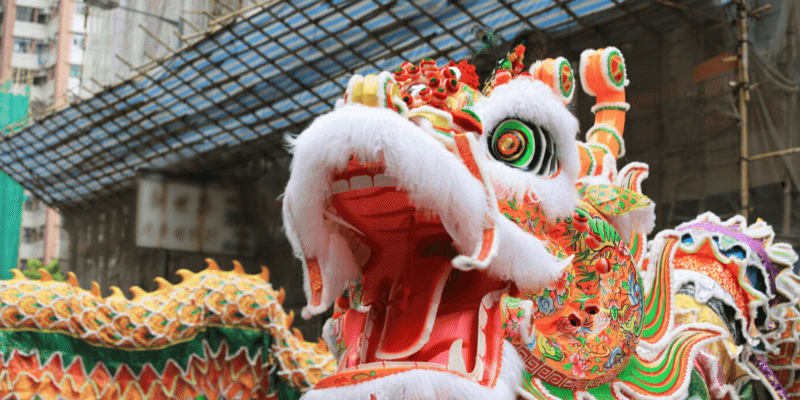 Destination #2
Hong Kong, China
A city brimming with people and entertainment, Hong Kong is a popular destination to celebrate Chinese New Year. It mixes old traditions, practices, and beliefs with new customs from the younger generation. Their colorful festival promises astonishing fireworks, parades, and festive markets selling traditional food and blooms.
Red lanterns illuminate the city, an unbelievable sight that you'll want to cherish with the help of a private photographer. For travelers looking for the good fortune that the New Year brings, visit the racing track. The racing track is decorated with red lanterns and offers a lion dance on the third day of celebrations. 
Two events that cannot be missed while you're visiting are the fireworks display and the night parade. The fireworks take place over Victoria Harbor. The parade, on the other hand, travels along the streets of Tsim Sha Tsiuji. The night parade is made up of illuminated floats, performance artists and dancers. Disneyland Hong Kong also joins the annual celebration. The park offers Chinese New Year events and attractions. See if you can spot Mickey Mouse walking around dressed in traditional Chinese attire.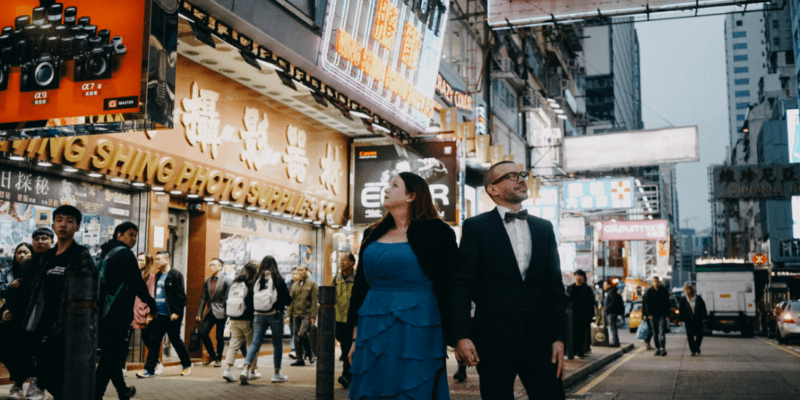 Destination #3
Los Angeles, California
The bustling city of Los Angeles is home to some of the largest Chinese New Year celebrations in the United States. There's much to explore, including the incredible annual Chinatown parade. It consists of gigantic floats, talented drummers, lion dancers, and dance troops.
The midnight Temple celebration kicks off the festivities where visitors can receive a blessing and light off hundreds of firecrackers. Chinese- themed décor and traditional dragon dancers flood the shopping centers. A large, towering New Year Wish Tree is also set up for the holiday season. A scavenger hunt is also offered in Chinatown; something unique and different to do while you're traveling.
For visitors looking for more thrill, Universal Studios Hollywood celebrates in style. The oark shows an abundance of decorations, characters dressed in traditional Chinese attire, and a Mandarin version of the studio tour. Similar to the Hong Kong location, Disneyland in California decorates its park with lanterns and banners, wishing visitors a Happy New Year. It also features authentic Chinese musicians and dancers.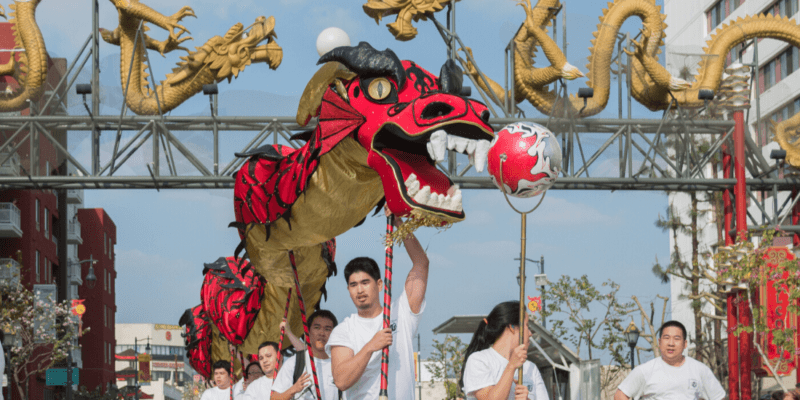 Destination #4
Sydney, Australia
A small community event has now turned into one of the world's biggest celebrations of the Lunar Year. It is also considered one of the biggest celebrated events in Australia. Performers, markets and street stalls are all set up on the streets of Chinatown. There are Dragon Boat Races on Cockle Bay that play a huge role in this city's celebrations. Visitors are invited to get up close with intricately carved boats that are an important part of the Chinese history.
Sydney's signature Twilight parade will twinkle in travelers' eyes. It has a sensational display of lights and color presented on floats, huge hovering lanterns, and projectors. Community performers make their way down the streets to entertain the onlookers. Other fun events during this month-long celebration include karaoke competitions and martial art demonstrations.
Destination #5
Paris, France
Get your holiday photographer ready, because this romantic city unexpectedly turns into a city of celebration. The streets turn into a haven for parades and festivities by the French-Chinese community. People crowd the streets to watch this spectacular display of elaborate decorations and floats. Dancers are dressed as lions and dragons, and there are firecracker displays.
However, Paris isn't only about flashy parades and elaborate decorations. Hidden away from the tourists and unsuspecting residents are two Buddhist temples located in the 13th district. Families from Chinese, Vietnamese and Cambodian backgrounds come to this peaceful place to pay their respects and welcome in the New Year.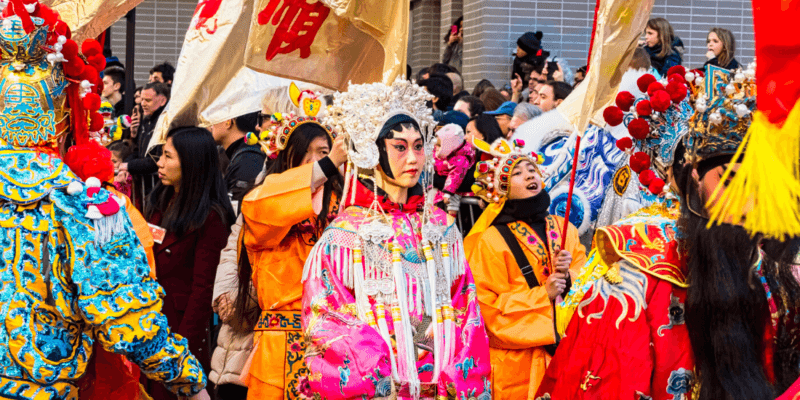 Destination #6
London, England
Ready for a jam-packed day that will keep you entertained from morning till night? London hosts a one-day festival loaded with traditional activities. This includes an annual parade, performances, and authentic crafts and food. You can find these happenings and more in three main areas of the city; Trafalgar Square, Chinatown, and Shaftesbury Avenue. Each section is unique and offers specific events that can only be found there. 
Besides all the booming entertainment, authentic food is a staple in London's Chinatown. Be sure to book as early as possible to secure a table at one of the delicious restaurants. Chinatown gets decked out in the most tremendous decorations with lucky red lanterns and banners. Chinese dance groups and performers are found on the many stages throughout. Your holiday photographer will be beaming with ideas on what photos to take.
Destination #7
Bangkok, Thailand
Home to the largest Chinatown in Thailand, Bangkok celebrates the Chinese New Year on three dedicated days. Most of the excitement falls on the actual New Year day. The Thai Princess begins the festivities and can be seen throughout the events partaking in the fun. During the day, temples are full of visitors and the parades fill the streets around noon. The parades will consist of dancers, floats, lanterns, and drummers.
Lanterns light up the night and display a beautiful shade of red. The long dragon popularizes the nighttime parade, becoming brought to life with LED lights. A main stage near the Chinatown Gate offers shows with acrobats and musicians performing all night. The temples surrounding the area provide a place of refuge from the busy street. Decorated with flowers and are all lit up, you'll be sure to spot one or two.
Chinese New Year can be celebrated at home or in a new and exciting city, and that's why this holiday is magnificent. During this enormous celebration, the world is unified. There are so many ways to show your respect to Chinese traditions, all while finding unique ways to celebrate.
Each city offers something beautiful, emphasizing what makes the Chinese New Year truly incredible. A private photographer is the perfect companion on this journey. They will ensure you get all your activities in with the bonus of keeping the memories forever.  Here's to a happy and healthy new year filled with good luck and fortune!
Buy memories, not things…
Limited time only!
SEE OUR GIFT CARDS
Great customer service and experience
Photoshoot in very short term
The most destinations on the market
Very positive customer feedback
1114
Photographers & Videographers
990
Destinations world-wide
100% Money Back Guarantee
We believe in our service and quality of our photos so much that we decided to offer a 100% money back satisfaction guarantee for your photo shoot. If you don't like your online gallery once we deliver it, you can contact us within 7 days and claim your money back. Find more details in our Terms.