If you are at a marriageable age and all your friends are planning their weddings, your Pinterest, Instagram, and Facebook newsfeeds must have probably featured some pictures of proposal or engagement captured by surprise engagement photographer lately.
Engagement is, without a doubt, one of the life-changing events that lead to a new, exciting, and beautiful journey. Gone are the days when a couple considered their engagement just a ceremony or a traditional ritual. With time, it has changed in a huge trend, and many couples try to make it a unique and magical moment that stays with them all their lives. The actual photos of the proposal are often part of the wedding cards or showed on the wedding day. No matter what your way is to propose to your significant one, these moments are worth capturing for a lifetime. 
However, planning and capturing the "Perfect Moment" is not a piece of cake.  Not only does it require planning for the events that lead up to the proposal, but also needs a professional photographer who could take everlasting moments. In this digital world, when people like to post everything on social media from a new eatery spot they try to hiking and biking, taking photos of your special moments have become a norm.  So how can you miss out capturing and posting the most important moment of your life? 
Only a qualified engagement photographer can help you make the moment magical and unforgettable for your whole life.  Whether you are honoring your secret engagement surprise with an exciting celebratory trip or planning it to arrange everything in your backyard, only a Localgrapher can capture the magic of your pre-wedding moment.  With their expert and flawless photography skills, our Localgraphers can your surprise engagement photography fun and the best wedding gift you can give to your life partner-to-be.
If you are all ready to take your engagement photography to the next level, all you need is to hire Localgrapher regardless of your location. Before we find out how can you hire a surprise engagement photographer, here is a look at how secret photography works?
How Does Surprise Engagement Photographer Work?
When you work professional photographers like Localgraphers, they plan everything carefully and in an organized manner, leaving no room for errors. 
Step #1
The Planning
Localgraphers offer you a free consultation with their proposal experts. You can brainstorm tons of amazing ideas to make this special moment even more special and extraordinary. The expert photographer is right by the side of one (who is planning it) to offer their knowledge, experience, and valuable advice on every step of their secret proposal.
Step #2
The Built-Up
Once everything is decided, your personal photographer will send you the important details, including directions, diagrams, locations, and maps for the surprise engagement photography. Your plan is build up, and you receive the details about the secret hiding spots of your photographer. So when it is time to implement the plan, all you need to arrive and go with the flow while your Localgrapher makes every moment count.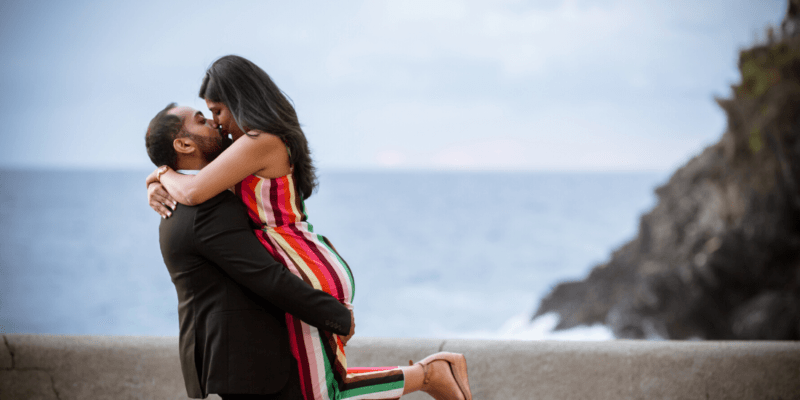 Step #3
The Proposal
It is your proposal, so you need to be relaxed and have to enjoy the moments as they unfurl. There is no need to stress out, as your surprise engagement photographer will capture all fleeting moments secretly. The best part of hiring a secret engagement photographer is that you will be able to enjoy and relive your most precious moments, as the photographer will capture the entire event. You will get beautifully captured pictures within days.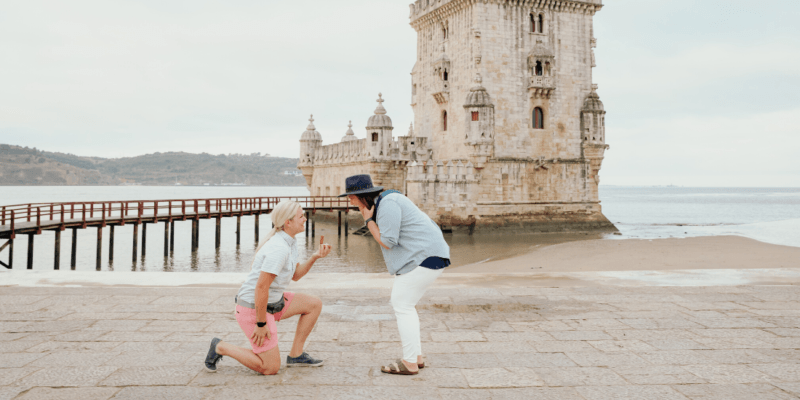 How to Hire a Localgrapher As Your Surprise Engagement Photographer
Localgrapher offers unique ways for proposal planning that help you take out the stress of your engagement. They have a team of highly competent and trained photographers who capture every moment.
Hiring a surprise engagement photographer is not only the best idea but also a very easy one. You can have an outstanding photo and video experience at 800+ destinations in the world. To hire a secret engagement photographer you need to follow the simple four-step process. 
Step #1
Choose Your Destination
Choose your secret engagement destination and fill out a booking form given on Localgrapher's website.  You can also choose a surprise engagement photographer listed on the website. All you need is to fill the details of your ideal photographer, and the website will match the requirements.
Step #2
Find the Best Localgrapher
Once you upload the details, the website will arrange the details and help you connect with a Localgrapher that suits your needs.
Step #3
Check the Details of Your Photo Shoot
You set the plan and destination with your surprise engagement photographer to enjoy your photoshoot.
Step #4
Enjoy Your Engagement Pictures
This is the final phase, where you receive edited pictures of your secret proposal photography within four business days. You can share your perfectly captured precious moments with your friends and family.
Make Your Proposal Magical On These Secret Engagement Destinations
City #1
Make Your Romance Memorable in Rome
Rome is undeniably a glorious place to ring the first bell of your wedding.  Although the city is an all- year round beauty to make memories, winters give it an enchanting snowy glow. Book your surprise engagement photographer in Rome to add this glow to your engagement photos.
City #2
Plan your once-in-a-lifetime event inside Central Park, overlooking the beautiful Brooklyn Bridge. It is another magical city to make memories forever.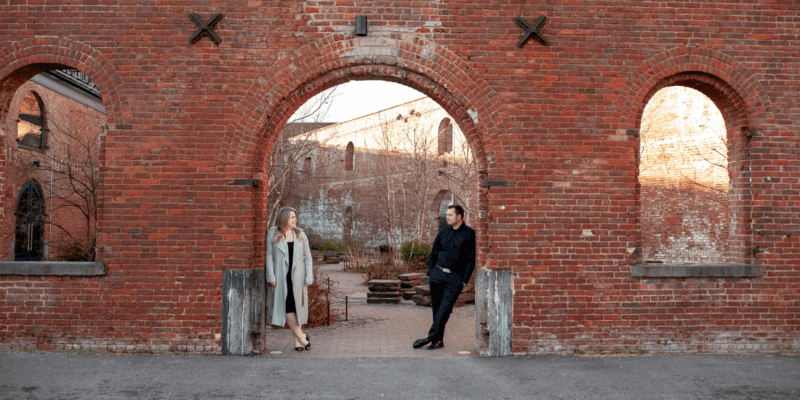 City #3
Take Your Significant One to Tokyo
Fashion, buildings, and sushi are not the only reasons to visit Tokyo, the city is loaded with some exceptionally scenic places to take your significant one and propose to him or her. Our Tokyo-based Localgraphers will help you create the best secret proposal photo shoot.
Use the given steps and locations to take some high-quality photos of your loved one while proposing to her. Our professional photographers will help you create a big moment for your big day. You can use these professional shots for your official engagement announcement or wedding invitation card.