Gorgeous backdrops, curated images of happy and smiling faces, and some forever-to-stay moments – holiday cards can never go out of fashion. However, gone are the days when people used to have an old snapshot to feature on their holiday cards. It doesn't matter how glorious a moment you have chosen to feature on your holiday card. After all, if the photo lacks quality, it doesn't do justice to the pandemonium behind the smiling faces. Since holiday cards are a part of the holiday to-dos list, choosing to-be-featured photos that reflect your personality is essential.
As the holiday season is just around the corner, it is the right time to gather some creative and unique Easter photography ideas for your Easter holiday card. If you are stressing about picking some Insta-worthy poses for your holiday cards-or have missed out on the trendy pictures of the year, we have you covered here.
From the perfect holiday outfits to some alluring and splendid poses, we have included everything you wanted to know.
How to Get the Best Shot for Your Easter Holiday Card
Easter, without a doubt, is the right time to update your Easter holiday card. That is the reason why many people opt for spring photoshoot to document their love for their families or kids. Plus, there are dozens of family photography ideas you can go for.
However, clicking the perfect photos can be trickier than it seems if you do not have the expertise. This is when you need a professional photographer to capture picture-perfect for your Easter holiday card. With your photographer, you can get the best shots. That is if you take a few things into account.
Rule #1
Choose Good Locations & Time
Spring photoshoot is mostly in outdoor settings. So you can choose farms, gardens, parks, and other urban settings to create an attractive backdrop for some Easter activities. Spring photography depends on proper planning. Photos taken in the morning can give you the best lighting to highlight the details.
Rule #2
Pick the Right Outfit
Whether you are having an individual spring photo session or a family photoshoot, picking an outfit that suits the theme of your shoot is important. Spring style jumpsuits, floral dresses, and chiffon maxis are some of the classic outfits that can rock your photoshoot.
Rule #3
Look for Natural and Candid Moments
Natural and candid shots capture more than just a picture. They narrate a story and document your emotions. Our local photographers excel in seizing the moments that express and explain everything. For instance, a picture of your kids coloring the eggs makes an ideal shot to feature on the Easter holiday card. Let your personal photographer take amazing candid shots while they laugh and scream while having a holiday blast painting the eggs.
Get Your Easter Holiday Card for Free
Now if you do your Localgrapher photoshoot with us between March 15 and April 3, you get one of our customized Easter Holiday Cards free of charge. Just pick some of your favorite Easter photo ideas, let your private photographer snap some pictures, and get your Easter holiday card printed out.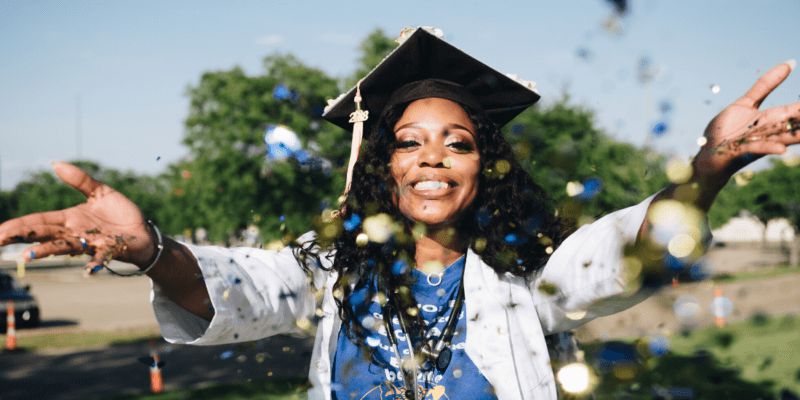 Best Poses for Your Holiday Card Photoshoot
Although holiday card photos are not difficult to take, the dilemma to make it creative and unique is always there. While adding your personal touch to the Easter holiday card is the best idea, these timeless compositions and themes will give you the photography ideas and inspiration you want to incorporate into your family photo shoot.
Pose #1
Play with the Flowers
As mentioned earlier, spring is the season of colors and spectacular backdrops. Even if you are not vacationing in some scenic destinations, you can use your ordinary patio to capture a lively photo for holiday cards. That means your home's backyard may serve as a remarkable backdrop for a spring photo shoot.
So what about playing with flowers in your patio and backyard and clicking plenty of excellent photos for a spring holiday card?
When clicked artfully with the right techniques and lighting, photos of you and your loved ones playing and posing with flowers give off an enchanting feel. The vibrant flowers look like confetti in the images, giving them a festive appeal.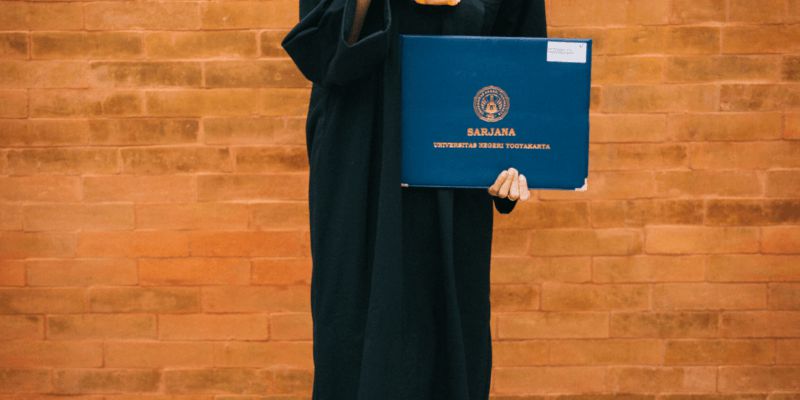 Pose #2
Lose Your Bodies
Although the pose is particularly fantastic for indoor shoots, it may turn into a fun activity as well as a photo for your holiday card. All you need is to choose some matching outfits (if you want to add depth and coordination) and choose a location with a perfect spring feel. Hold hands, jump in the year, and enjoy the moment while your professional photographer captures some beautiful and natural-looking photos.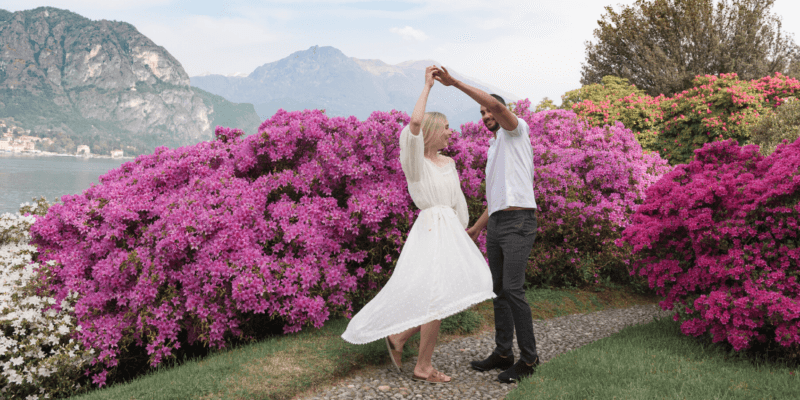 Pose #3
Announce Your New Arrival Using Easter Holiday Card
You might have been sending holiday cards with traditional poses where you usually stand in the back, and your kids are in the front of you. There is nothing wrong with this pose, but it often feels overdone and tired regardless of how beautiful your backdrop is. However, a simple change in your photography perspective can make a huge difference.
For instance, you can use your spring photoshoot to break the news of your new arrival in the family and feature it on your holiday card. Go to a blooming garden, and have your kid sit in the foreground, entirely in the frame. You can stand in the background (maybe blurred out) and click the shot.
The pose makes an impactful pose for not only your holiday card but also an exciting way to announce the new arrival in your family.
Pose #4
Between the Flowers
Just Married? Want to give a romantic vibe to your holiday card photo? Consider incorporating this pose to your spring photoshoot.
Sit between flowery fields of the tulip with hand in hand. Look into each other eyes and feel the moment. The lively background and your unwavering bond will make an ideal pose to tell the world that you make the perfect couple.
Pose #5
A Floral Swing
A good photoshoot prop is undeniably a secret ingredient when it comes to taking memorable and fun shots, and a floral swing for spring photoshoots are no exception.
Giving your photos a perfect spring feel, a floral swing is an alluring addition to your photos. The best thing about these oh-so-beautiful props is that they come in various styles. Plus, you can try tons of interesting poses with them.
If you do not want to incorporate staged poses, the flower swings are enough to bring your pictures to life. If you have a small family, you can comfortably sit on a floral swing and take beautiful clicks for your holiday cards. Clicking photos of your little ones on the garden swing is also an exciting idea to rock your spring photography.
Spring Photoshoot: What to Wear
As mentioned above, flattering outfits can make you look even more photogenic in the pictures. That means you need to pick out the right outfit for your photoshoot to make a lasting impression on the viewers.
Remember that you need to choose something that ultimately makes you feel YOU. It does not mean that you should go for something you wear regularly but to pick something that makes you feel the best.
Take a look at these outfit ideas to try a whimsical look for your spring photoshoot.
Tip #1
A Pastel Suit and Denim
Pastel is one of the unique spring colors that give off a warm vibe, and this is what makes this hue ideal for all types of dresses.
A pastel suit, for example, not only looks chic and classy but also accentuates your figure perfectly. You can adorn your outfit with some metal ornaments if you like to keep the look a bit formal. To complement your look, make your partner and kids wear a nude shade t-shirt and denim. The combination will pop out an appealing look for your spring photoshoot.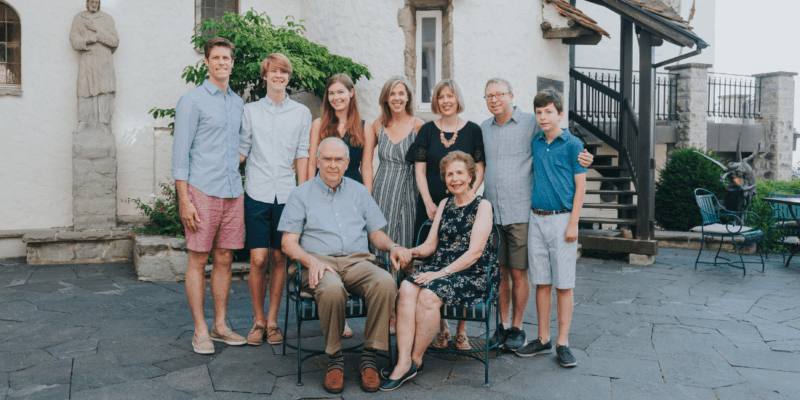 Tip #2
Egg Hunt Outfits
If you have a one-year-old toddler, your spring photoshoot will not complete without this adorable egg hunt outfit. Your little angle will look super cute and darling in the Easter egg hunt dress. Top her butterfly-print outfit with a denim jacket to rock the look. Your girl in this egg-tremely look will surely get all the limelight in the holiday card photo.
Tip #3
Jumpsuits and Pocket Shirts
You simply cannot say NO to jumpsuits regardless of the season. They come in a variety of colors and styles. The flower-printed jumpsuits, allow you to add a personalized look to your spring-themed photos. The classic outfit does not require much effort if you pair it with colorful blazers. Choose a pocket shirt with a subtle color like light blue or pink for your man and create impeccable coordination.
Tip #4
Patterned Rompers with Bunny Masks
A perfect spring staple piece, a patterned romper is a must-to-wear outfit for your spring photoshoot. Cool yet sophisticated, the rompers need no extra adorning. All you need is to make your kids wear cute bunny masks with the rompers to take your Easter holiday card photo to the next level.