11. 3. 2020
Irish Photographers' Guide to St. Patrick's Day
Celebrating a country's national holiday develops a sense of pride. Whether you have a history in that country or not, you still get to dive into a cultural aspect you have never experienced before. You make new memories, learn about the rich history, and celebrate like a local.
St. Patrick's Day is a holiday celebrated worldwide, however, its roots are in Ireland. This adopted universal holiday spreads joy amongst those looking to rejoice with their Irish roots or feel like they are Irish for at least a day.  There are many cities in Ireland which celebrate this day, as well as many places around the world. Just in case you can't cross the pond for St. Patrick's Day, there are other cities you can get to, and Irish photographers can guide you.
When is St. Patrick's Day?
Every year, St. Patrick's Day falls on March 17th. Of course, the day of the week will change dependent on the year. In 2020, St. Patrick's Day falls on a Tuesday. The reason St. Patrick's Day always falls on the 17th of March is because of St. Patrick himself. St. Patrick is one of Ireland's patron saints. Many Americans with Irish ancestry remember him on March 17th. Very rarely, the holiday may be moved by Catholic Church authorities. This happened back in 1940, so that the celebrations would not fall on Palm Sunday. It also happened in 2008 to avoid Holy Monday, the last Easter before Easter Sunday.
How to Celebrate St. Patrick's Day
St. Patrick's Day is the holiday to eat, drink and be merry. But if you're planning a trip around it, you must make sure to prepare. Looking to celebrate? Here's how.
Pick your location
Besides Ireland, many other countries celebrate this holiday. If you cannot make it to Ireland, keep in mind other places around the world. Typically, well-known cities like to participate in holidays as extravagant as this. Once you pick the location, it will be easier to plan your trip. You can then book hotels, activities, and your travel photographer!
Shamrocks
The most common St. Patrick's Day symbol is the shamrock. The shamrock is the leaf of the clover plant and the symbol of the Holy Trinity. It is also said to stand for faith, hope, and love. If you can't pluck a real shamrock and take it with you, there are plenty of props to the sport. Try a temporary tattoo, a sticker, or even draw a little one yourself.
Wear Green
Worldwide, wearing green is another symbol of St. Patrick's Day and Ireland in general. Historically, St. Patrick's revelers thought wearing green made the person invisible to leprechauns and fairy creatures. These magical beings would pinch anyone they could see (or anyone not wearing green). Now, celebrators sport Ireland's bright color, also calling the country "The Emerald Isle".
Choose Your Drink
It wouldn't be a true celebration of St. Patrick's Day without toasting the holiday. Ireland has a few beers and liquors that define its country. For starters, one of its most famous beers is Guinness. There are many types of Guinness that make its way in every bar in Ireland. Other ales include Murphy's Irish Stout, Smithwick's Irish Ale, and Kilkenny Irish Cream Ale. Staying away from the beer? Ireland is also famous for Jameson Irish whiskey and Baileys Irish cream. Basically, you'll never be without a drink in hand while celebrating.
Choose Your Food
If you're drinking, you're going to want to eat. You must make sure to try Ireland's staples. Soda bread is a simple and easy food to eat. Every family in Ireland has its own recipe for it. Some like it with honey or dried fruits, others like it sprinkled with seeds and some add a bit of Guinness. But no matter what, butter is always smeared on top. Irish stew, black and white pudding, and bangers and mash are also iconic and can be found in almost any pub.
Book a Photographer
Travelers want to live in the moment, not spend their time taking photos to remember the moments later. Booking a vacation photographer, specifically Irish photographers, will help the stress of keepsakes. The professionals know what to do. While you're celebrating, your personal photographer is snapping away. They will create fun and candid pictures. Plus, you won't have to put your beer down to take a photo. Your vacation is special and unique. Not many people get to travel for a celebration as large as this, so make it count with a photographer!
St. Patrick's Day Worldwide:
9 Cities Around the World Where You Can Celebrate St. Patrick's Day
Traveling overseas to Ireland may not seem impractical to some vacationers, but that doesn't mean they have to miss out on all the fun of the holiday. We've combined an Irish photographers' list of cities both in and out of Ireland to make sure you've found your "lucky" match.
City #1
St. Patrick's Day in Dublin
Naturally, we had to start with the capital St. Patrick's Day celebrations (and the capital of Ireland). Travelers will spend the whole day celebrating here. The parade is just one of the big events taking place, and the holiday wouldn't be complete without it. Make sure that any of our Irish photographers capture the massive parade of over 500,000 people so you can soak it up on the main streets of Dublin.
From March 14 until March 18th, the Guinness Storehouse celebrates with live music and Irish entertainment. Take a self-guided tour and enjoy a complimentary pint of Guinness, then relax up in the gravity bar. Where else would you want to sip Ireland's famous beer? Our Irish photographers can take photos of the storehouse's sweeping views of Dublin city.
Pub hopping is the most common and least time-constraining event you can do on St. Patrick's Day. The weekends alone have various pub crawls where you can follow a group into different bars. But on St. Patrick's Day, the pubs will crowd with celebrators cheering and singing to Irish tunes, drinking their alcohol of choice. If you plan on hanging out at just one pub, or if you feel like hopping in and out of many on the Dublin streets, you're going to have a blast.
City #2
St. Patrick's Day in Cork
Cork is the second largest city in Ireland. It's also known as "The Rebel County," due to a history of Independence from the Viking invasions to the Irish War of Independence. Enjoy celebrating St. Patrick's Day while in Cork. Our Irish photographers will follow you on your cultural journey as you witness the Cork St. Patrick's Day Festival. The festival takes place from the weekend prior to St. Patrick's Day. It's held at Blackrock Castle Observatory where guests can go on tours and learn about the Irish language as they see the stunning surroundings.
Cork city also holds a St. Patrick's Day Food Market. A street food market lines the Emmett Place plaza. This family-friendly event is great for hiring a family photographer. Local and traditional food is served by many of the local restaurants. A parade is also on-site to make this an all-day extravaganza!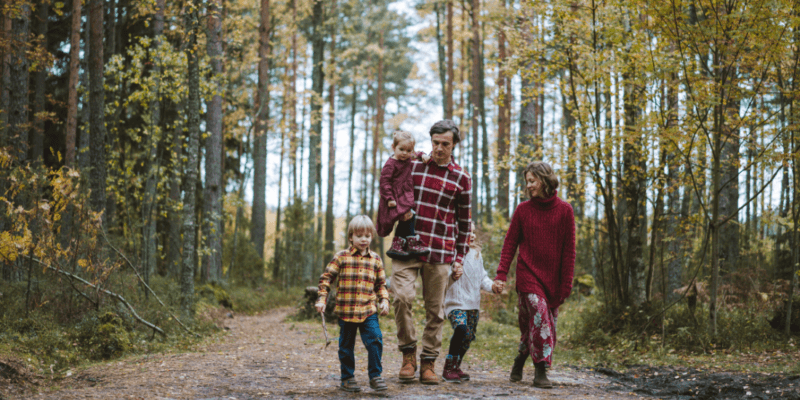 City #3
St. Patrick's Day in Glasgow
Glasgow, Scotland is a second home for the Irish. Their cultural similarities make it another happy and heartwarming environment to celebrate the cheery holiday. In Scotland's largest city, you can celebrate the Irish Festival in a series of comedy events, a street party, and of course, almost every city center pub.
Glasgow hosts a street party where the fun can be taken outside. Sauchiehall Lane is hosting a lane party lasting sixteen hours long! The event includes shelter on the street with heating and entertainment. A large bar area is also be included. It features a Guinness Bar, Mulled Cider and Spirits Bar, and a barbeque, hosted by Malones Irish Pub. Have your Irish photographer snap some photos on their decked-out roof garden for some scenic pictures that will make your Instagram followers jealous!
City #4
St. Patrick's Day in London, England
London has a huge Irish population, making this city a hotspot for St. Patrick's Day. The city has a vast range of festivities falling on the weekend closest to the holiday. This year, the celebrations take place on March 15th.
A spectacular parade kicks off the celebrations. Flamboyant pageantry, elaborate floats, marching bands, sports clubs, and Irish dancing schools make up the array of events. It starts midday from Piccadilly and makes its way for 1.5 miles.
If the parade isn't your scene, or you're looking for something else to do once it's done, join the St. Patrick's Day Festival. Trafalgar Square holds the celebrations. Well-known Irish acts, rising stars and special guests entertain the crowd. Visitors can also browse craft stalls and indulge in traditional and modern Irish food from the market. If you can't grab one of our Irish photographers to hop across the pond with you, there are many local travel photographers in London to help capture these exciting moments.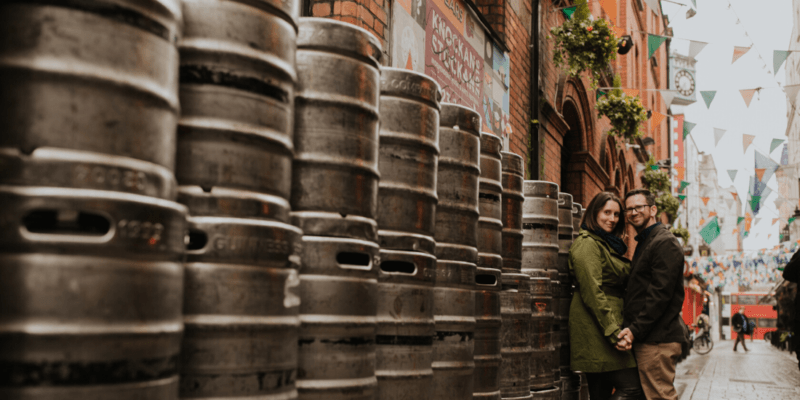 City #5
St. Patrick's Day in Barcelona, Spain
Barcelona may not have the traditional parades and festivities. However, the city knows how to drink like the Irish do. Many pubs celebrate St. Patrick's Day with special events. The city also partakes in a pub crawl, where travelers can be worry-free with a crowd of fellow celebrators and enjoy each other's company.
Kitty's Pub was the first Irish pub to open in Barcelona almost twenty years ago. For St. Patrick's Day, they transform the area of Carrer de Numancia into an Irish district. Activities will take place, even for children. Make sure you get your family photographer ready for these special moments. You can also listen to Irish music and watch Irish dancing.
The Temple Bar is a sister bar of the one in Dublin, so its no doubt you'll feel like you're celebrating in Ireland here. A special evening is organized on this festive holiday. Green balloons and green shirts will swarm this space.
See Photographers in Barcelona
City #6
St. Patrick's Day in Munich, Germany
St. Patrick's Day celebrations started out in 1996 as a small rabble of Irish expats. Now, it is one of the biggest celebrations in central Europe. It's so big that the city makes an entire weekend out of it.
The St. Patrick's Day parade in Munich is a whole weekend worth of events on March 14th and 15th. The official festivities include live music, dancing, and traditional Irish food. More than 1,300 participants help make this event the large spectacular it is.
Every Irish bar in the city will be crammed with people drinking Guinness. Bars including the Olympic Tower, Kennedy's, and even the Hard Rock Café will be lit in green. Ryan's Muddy Boot has an interior that looks like your Irish buddy's living room. It gives that Irish, homey charm you look for on this holiday.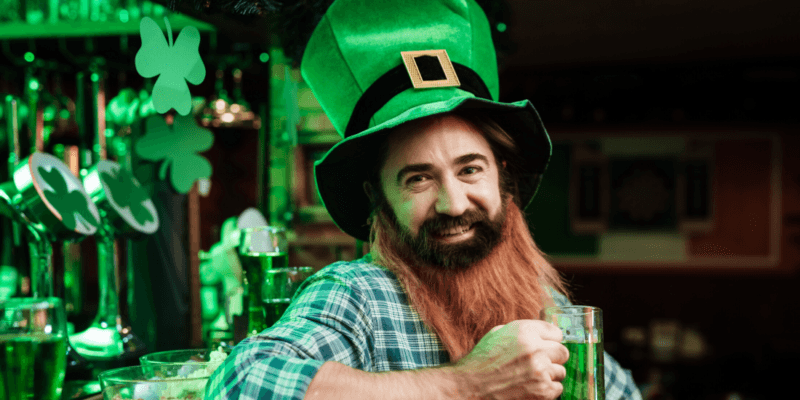 City #7
St. Patrick's Day in Paris, France
It may not be the biggest celebratory city, but that doesn't mean Paris doesn't like to have its fun. French locals and visitors alike flock to the city's numerous Irish pubs and toast off of green Guinness. They also enjoy some of the world's liveliest street parades.
This year, a special parade is taking place, which hasn't been seen in years past. It's renowned by the city's increasingly large Irish community, giving it a degree of authenticity. The Irish Cultural Center in Paris hosts a lively festival with live music and performances.
If you're yearning for something more magical, visit Disneyland Paris on St. Paddy's Day. Green-clad Disney characters march along the streets with Irish dancers. Face painters help put a smile on children's (and adults') faces. To top off the celebrations, green fireworks light up the sky. This may even make for the perfect proposal, so grab your engagement photographer for the perfect photo op.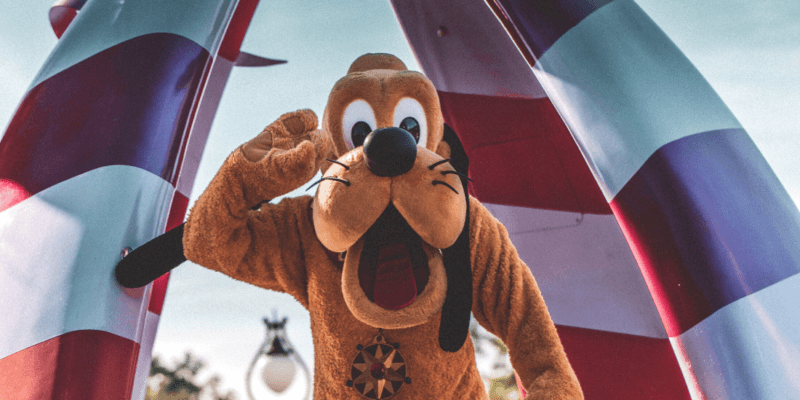 City #8
St. Patrick's Day in Sydney, Australia
The largest community of Irish immigrants in Australia resides in Sydney. So, it's only right the biggest St. Patrick's Day celebrations take place here. On March 15th, Sydney is hosting a St. Patrick's Day Festival to be held in First Fleet Park in The Rocks. Everyone of all ages is welcome to this family-fun festival. There's also a bar on sight for the adults.
Family photographers can snap sweet photos of children entertained by face painting and Irish themed craft activities. A performance tent will be showcasing interactive Irish dancing lessons, pipe band performances, and soulful Irish ballads. A parade starts at 10:30 AM at Dawes Point Park.
Secret Tip: You can snag the perfect photos of the parade for your Instagram at Circular Quay along the front of the harbor.
City #9
St. Patrick's Day in New York City, New York
The New York City Saint Patrick's Day Parade is the oldest and largest St. Patrick's Day parade in the world. The first parade was held on March 17, 1762. The parade is held annually at 11AM in honor of St. Patrick and the Archdiocese of New York. The parade consists of 150,000 people and draws about two million spectators.
It's run entirely by volunteers, many of whom come from generations of families dedicated to the organization of the parade. The parade takes months of preparation in order to run this historic event. If you're traveling to New York, hopefully, you make it to one of the most iconic holiday events in the city. Your personal photographer can snap those active shots of you cheering along the parade route.
See Photographers in New York City
There is no doubt St. Patrick's Day is a universal celebration. It is love by cities all over the world. No matter where you visit, you will get to enjoy Irish culture and history. Through parades, festivals, food, and drinks, you will be captivated in St. Patrick's Day cheer.
If Ireland isn't on your travel itinerary, you can enjoy the celebrations anywhere around the globe without the fear of missing out of the holiday's authenticity. Whether you book one of our Irish photographers or any other vacation photographer worldwide, make sure to capture the once-in-a-lifetime opportunity getting to celebrate St. Patrick's Day in a different city.
Buy memories, not things…
Limited time only!
SEE OUR GIFT CARDS
Great customer service and experience
Photoshoot in very short term
The most destinations on the market
Very positive customer feedback
1189
Photographers & Videographers
1042
Destinations world-wide
100% Money Back Guarantee
We believe in our service and quality of our photos so much that we decided to offer a 100% money back satisfaction guarantee for your photo shoot. If you don't like your online gallery once we deliver it, you can contact us within 7 days and claim your money back. Find more details in our Terms.