Hire a Photographer for a Photoshoot in Dublin
Localgrapher is the largest vacation photo company and the only global video company in the world! Choose from over a 1000 hand picked local professionals and make your perfect memories last forever!
This is What You'll Get with Every Booking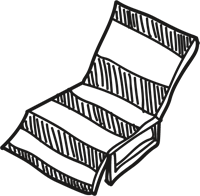 Individual Approach
Handpicked Local Professional
Special Requests Option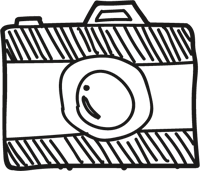 Top Shoot Spot Recommendations
100% Money Back Satisfaction Guarantee
Private Session
100% Money Back Guarantee
We believe in our service and quality of our photos so much that we decided to offer a 100% money back satisfaction guarantee for your photo shoot. If you don't like your online gallery once we deliver it, you can contact us within 7 days and claim your money back. Find more details in our Terms.
Make the Most out of Your Dublin Shoot
Tip #1
The Best Time of Year to Visit Dublin, Ireland
A mixture of history and new beginnings awaits for you in Dublin, Ireland, setting you up for a perfect trip all-year-round. Between the historic buildings, beautiful landscape, and modern lifestyle, there's never a dull moment. You can find endless amounts of activities on this capital of the Republic of Ireland. Although a little more on the cooler side of the spectrum throughout the year, Dublin has defiant seasons that help sculpt this beautiful city. Each season has something special to offer, so make sure you hire your Dublin, Ireland photographer before you go on all your adventures!
Dublin, Ireland has so much to offer, it's hard for you to capture it all with your phone. Hire a photographer in Dublin on your next trip to help you grasp all those memories. They will be perfect for all the photoshoots you will be snapping away in Dublin.
Tip #2
Visiting Dublin in Winter
Winter will be the chilliest and wettest time to visit Dublin, but don't let that discourage you from visiting this time of year.  The average temperature for winter ranges in the mid-forties Fahrenheit, which means it hardly ever snows in Dublin. It's also some of the least popular months to visit, which means less crowding and more fun for you! Plus, wouldn't it be romantic to walk the cobblestone streets of Dublin in the rain with your significant other? Better yet, a proposal in the rain? That sounds like something straight out of a movie! A Dublin-based proposal photographer would know exactly how to make this dreamy occasion picture perfect.
If you don't want to embrace dancing in the rain, then Dublin offers plenty of exciting indoor activities. There is an endless amount of museums and bars where you can embrace the warmth and culture that surrounds Ireland. Get the best of both worlds at the Guinness Storehouse where you can walk around, see how Guinness is brewed, master the art of pouring pints of Guinness, and drinking on top of the enclosed rooftop bar. The Temple Bar is a great place to meet (and drink with) people from all over Europe. This popular bar alludes to tourists, where everyone can drink, talk loud, and be merry.  It's a bonding experience like no other, and your personal photographer in Dublin will specialize in captivating the uniqueness of both of these places. 
If you're traveling with kids, no matter what age, their interest might peak at the National Leprechaun Museum, where you and the family can learn about the mythology and folklore of Ireland. This is a fun and magical museum that's fun for all ages and really captivates the minds (and the eyes)! This place would be great for your family photographer in Dublin to really capture family moments of your kids enjoying the stories of leprechauns and being spellbound inside the museum.
Tip #3
Visiting Dublin in Spring
Spring season falls from March to May. The weather is moderate, fluctuating from low fifties to about sixty degrees Fahrenheit. Of course, one of the biggest events that take place in Dublin's spring is the St. Patrick's Day Festival, which falls on March 17th. The Temple Bar neighborhood is lined with pubs and bars that overflow with celebrators in green supporting their Irish (or wannabe Irish) pride. Join the crowd for the two-hour parade and prepare to see the Irish step-dancers dance atop the floats in the streets. Marching bands from around the world will also be a part of this celebratory event to keep the party going all the way to the pubs! Hire a private photographer in Dublin for all of your parade and pub excursions throughout the day; you'll want to remember all of those celebratory memories.
If pub crawls and celebratory drinks don't peak your interest, there are plenty of options to celebrate the Irish culture. Tune in for live music and listen to the enchanted sounds of Ireland, or dine at one of Dublin's many traditional pubs. No matter what you do, you will be tuned in to the culture of Ireland. Your Dublin photographer will be sure to take the best pictures for your Instagram that tell the world you got to celebrate St. Patrick's Day in its homeland.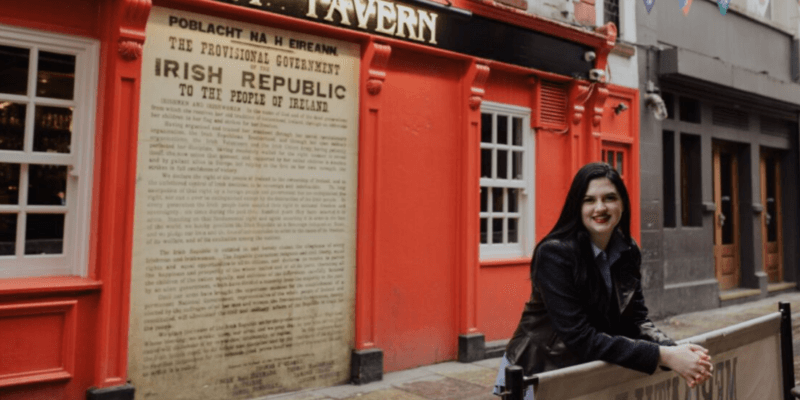 Tip #4
Visiting Dublin in Summer
During the summer, things start to warm up as the weather hits high sixties. The summer is also a more popular time for tourists to visit, meaning Dublin is at peak season. Rain hits its lowest precipitation to around 34%, so you are able to make the most of being outdoors.
If you thought St. Patrick's Day was the only big festival in Dublin, think again! Get your professional photographer in Dublin ready to follow you around as you rejoice Bloomsday on June 16th. Bloomsday is a celebration honoring the novel, "Ulysses," written by local author James Joyce. June 16th is the day Joyce's novel takes place in 1904 and the date of his first outing with his future wife, Nora Barnacle. They call the celebration "Bloomsday," because it is named after the novel's protagonist, Leopold Bloom. Make sure you grab the best photographers in Dublin to capture this historic festival that lasts more than just a day!
This colorful and diverse celebration is celebrated by people dressed in the fashion of the time period, eating food mentioned in the book, visiting the locations where the novel takes place, and also performing readings from the texts and other performances. This is a festival unlike many others, and only somewhere as cultural timeless as Dublin can pull off an event like this. Why not hire a professional photographer in Dublin to make sure your keepsakes or this event are treasured forever?
Tip #5
Visiting Dublin in Autumn
The autumn, just like the spring, is also moderate weather-wise in Dublin. Grab a sweater and possibly a raincoat to explore the big festivals that take place during this season. The Dublin Fringe Festival is an annual curated arts festival throughout September that allows artists to submit their work and be shared with the world. From dance to circus to theater to live art, the arts are sure to be celebrated by many talented and appreciative artists and observers. 
The Dublin Theater Festival takes place for three weeks, usually from the end of September to early October. Established in 1957, the Dublin Theater Festival is Europe's longest-running theater festival, bringing world-class theater to Dublin. It supports artists inspired to create outstanding work and provides a platform to showcase the best of Irish theater to the world. 
These festivals would make for a unique, one-of-a-kind experience not many travelers have the pleasure to go to. If you are looking for an exclusive opportunity to propose to your significant other, then this is the time to shine! Hire your engagement photographer in Dublin to capture the incredible scenes of the festivals while capturing your own "picture-perfect" work of art!
Since the fun never ends in Dublin, it may seem like prices add up. Don't worry, you can find affordable photographers in Dublin for your fun-filled trip. Check out the price for booking a Dublin-based photographer by clicking HERE.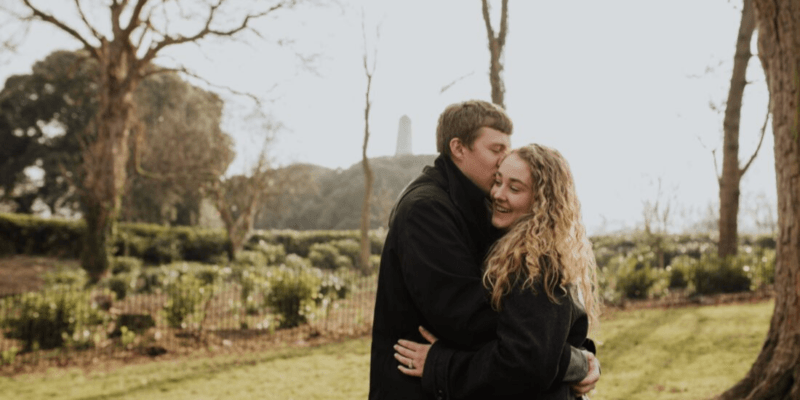 Top Photo Spots in Dublin
1228
Photographers & Videographers
1077
Destinations world-wide
Photo Occasions People in Dublin Love