18. 8. 2019
The Ultimate Guide to 10th Wedding Anniversary for Men: Gifts, Surprises, Photo Shoot & More
Cheers to you as you have spent a decade with your loved one! A 10th wedding anniversary calls for a big celebration and deserves huge recognition. You both have made it far and come a long way together since the moment you said: "I do." 
You both have grown as a couple and might have added kids to your family. Because your 10th anniversary marks a monumental point in your journey, you should make your better-half feel special by gifting something that makes them go wow and shows the strength of your beautiful relationship. Don't despair if you have no idea how to go about it; we have you covered here. 
Take a look at these amazing ideas to surprise your wife on your 10th wedding anniversary.
Tip #1
Cook Your Wedding Night Menu
Have you ever tried to recreate your wedding night menu again after your wedding night? If no, then this simple but lovely idea will surely move your loved one's heart. Two of you might work together, or you may surprise her by making or ordering the same menu as your wedding dinner. Recreating all those recipes will certainly be a fun activity. If you're really ambitious, recreate your wedding cake and present it with a loving quote or caption.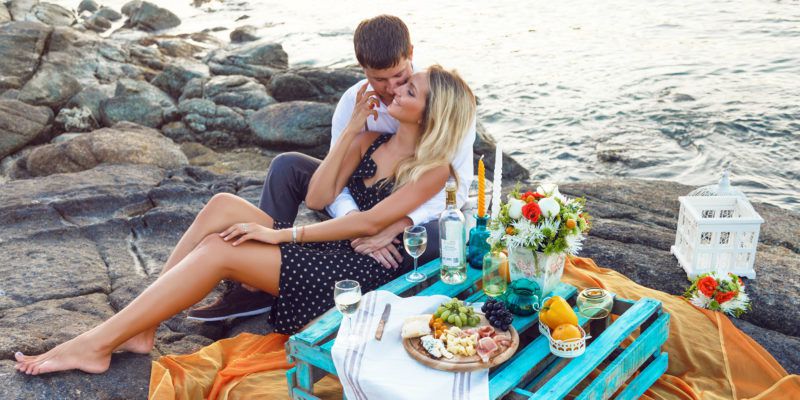 Tip #2
Bring Your First Meeting Back to Life
What can be better than reliving all those beautiful moments when you took her on the first date?  If the place is out of town, book your flight or plan a road journey to gift her memorable journey on your 10th wedding anniversary. Don't miss out to arrange a 10th-anniversary photoshoot on the special place. No matter if it's a park bridge or cheap restaurant, it is your emotions that will make everything extraordinary and beautiful.
Tip #3
Have A Romantic Photo Shoot
Spending a decade together deserves to be preserved. And what can be better than planning a romantic 10th wedding anniversary photoshoot? All you need to do is to compile a list of your favorite spots in town and get clicked together. Hiring a professional photographer is undeniably a wise idea if you truly want to enjoy the moments together. Let him/her take the stress off your shoulders by taking a "perfect shot" and live into the moments. Visit all those places together that you two used to go a lot before getting hitched.
Tip #4
Joy Ride
As the name suggests, it is a joy ride. Take her on a boat ride; especially if you are in Venice, Italy. You two and a boat ride make a perfect combination to celebrate your 10th wedding anniversary. Seize all those breezing moments with a photoshoot. Hire a Localgrapher to capture the candid poses while enjoying your boat ride.
Tip #5
Delightful Decade
Nothing can be better than gifting her romantic trip to Vienna to mark the celebration of your 10th wedding anniversary. This is something she will remember and cherish forever. Get clicked together in front of the stunning architecture of a wonderful city, looking into each other's eyes. Only your private photographer can lock all these moments perfectly on your 10th wedding anniversary photoshoot.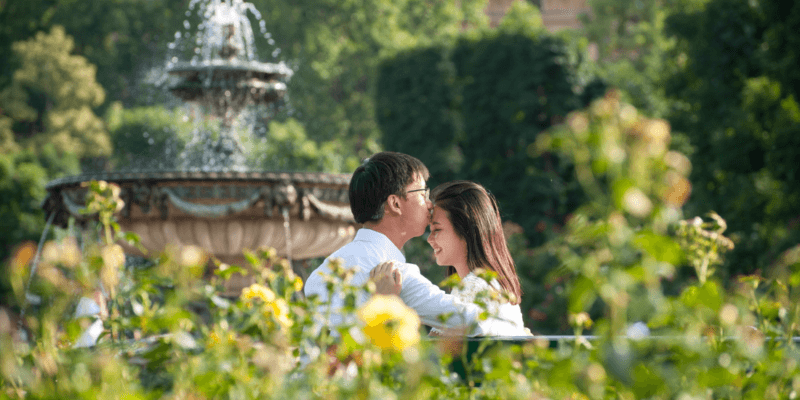 Tip #6
Italian Romance
What can be dreamier than celebrating your decade of togetherness in front of Lake Como? Not only will it take your wedding anniversary celebration to the next level but also spark your love for each other. Localgraphers in Italy are incredible when it comes to capturing emotions and special moments of people.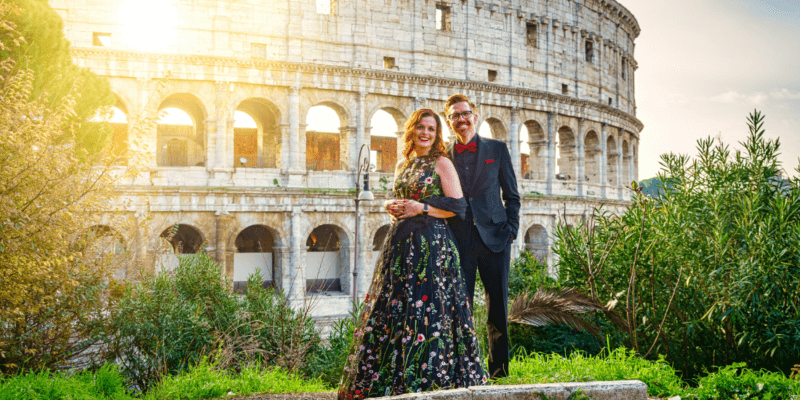 Tip #7
Snowy Photo Shoot
Arranging snowy photoshoots on your 10th wedding is one to reinvigorate the passion that you two had when exchanged vows on your wedding day. The beautiful snowy weather will make a whimsical portrait if you hire a professional photographer for your 10th anniversary photoshoot.
Tip #8
Delightful Living- Metal Printed Special dates
You rise, you fall, you laugh, you cry, you experience a lot of things when you cross a decade together. To mark this delightful journey together, you can gift a personalized metal frame with printed dates of all the special moments your ten-year journey. You can print dates including your first meeting, engagement, first trip together, firstborn and your wedding day. It will be, without a doubt, a beautiful reminder that you can hang in your bedroom.
Tip #9
Customized Plant Buckets
If your spouse is a nature-lover, the gift idea is unique and can be an interesting addition to your mini garden. It comes personalized with your name. You can write your special message on it to remind your wife how much she means to you. The beautiful plants can be the symbol of your love. Water it together and let your love grow with it.
Tip #10
Diamond Necklace
Diamonds have been the symbol of love, and timeless commitment for ages and can be the ideal gift for your 10th wedding anniversary. Gift your beautiful wife a gorgeous diamond necklace on the anniversary. You may add colorful stones to it to bring extra sparkle just like you have in your relationship. Hold a mini party and take the privilege to make her wear that necklace with your hand. Let your professional photographer capture that moment as a souvenir for your 20th anniversary.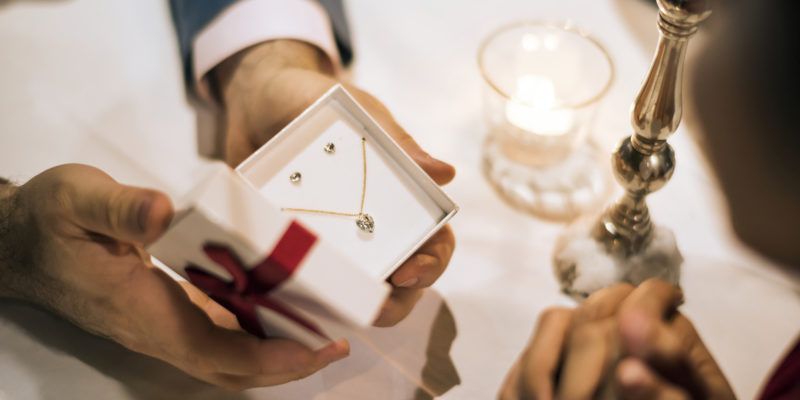 Tip #11
Stylish Aluminum Suitcase
She has been your travel companion for ten years. How about giving her a beautiful suitcase to help her travel in style?  Take this to the next level by hiding two flight tickets to Paris in the suitcase as an amazing surprise gateway.
Tip #12
Diamond Ring
If she has been hinting at a ring upgrade, your wedding anniversary is the best time to satisfy her wish. A stunning diamond ring will be enough to represent your love for her, which she will proudly stack in her finger.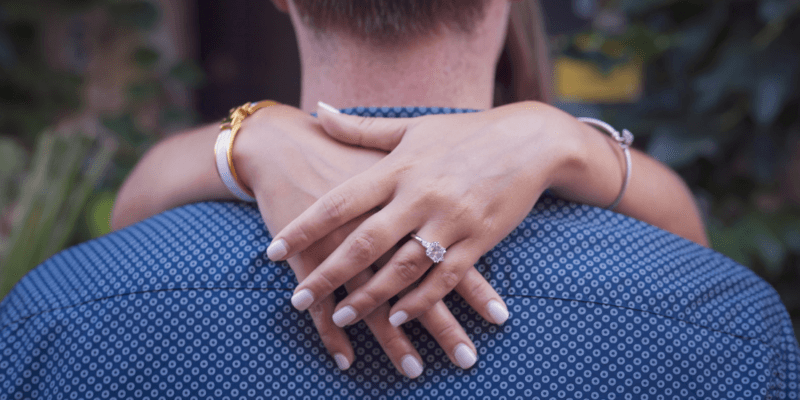 No matter how much your business or work keeps you busy, don't miss out the chance to make your life partner feel top of the world on your 10th wedding anniversary. Pick an idea from the given list and make the day super special for her.
Buy memories, not things…
Limited time only!
SEE OUR GIFT CARDS
Great customer service and experience
Photoshoot in very short term
The most destinations on the market
Very positive customer feedback
1203
Photographers & Videographers
1046
Destinations world-wide
100% Money Back Guarantee
We believe in our service and quality of our photos so much that we decided to offer a 100% money back satisfaction guarantee for your photo shoot. If you don't like your online gallery once we deliver it, you can contact us within 7 days and claim your money back. Find more details in our Terms.