Choose Your Videographer in Honolulu
Localgrapher is the largest vacation photo company and the only global video company in the world! Choose from over a 1000 hand picked local professionals and make your perfect memories last forever!
This is What You'll Get with Every Booking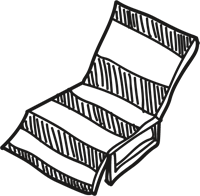 Individual Approach
Handpicked Local Professional
Special Requests Option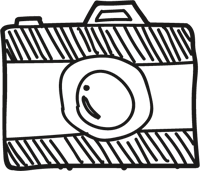 Top Shoot Spot Recommendations
100% Money Back Satisfaction Guarantee
Private Session
100% Money Back Guarantee
We believe in our service and quality of our photos so much that we decided to offer a 100% money back satisfaction guarantee for your photo shoot. If you don't like your online gallery once we deliver it, you can contact us within 7 days and claim your money back. Find more details in our Terms.
Make the Most out of Your Honolulu Shoot
Tip #2
The Best Time of Year to Visit Honolulu, Hawaii
Meet Honolulu, the one destination that is bound to deliver on all your expectations when it comes to matters vacations. It is simply spectacular, to say the least.
This Hawaiian capital boasts of visitors who come in huge numbers to have the time of their lives. Located on the island of Oahu, it is best known for its luscious seafood, sandy beaches, friendly locals, picturesque sceneries, rich culture, not to mention perfect weather. Downtown the city, you will find Honolulu's commercial and historical center, where you can hire a private photographer for some nicely taken photos that will forever remind you of the good times you had there.
Waikiki is Honolulu's tourist hub; filled with glitzy high-rise hotels and immaculate beaches, it whispers 'fun' into your ears immediately you land. The nightlife down here is something else! Booming and vibrant like no other. Honolulu has a lot to offer, which makes it a top travel destination loved by most.
Tip #3
Weather in Honolulu
Honolulu's weather is pretty modest, with temperatures ranging between the 60s and 80s all year round and you need not worry about extremities such as tornadoes and the like at all.
This Hawaiian city has two distinct seasons; winter and summer. During winter, the temperatures go a notch lower and it gets slightly cooler, although it still remains quite tropical and warm. The rains pour a little much more but you can expect plenty of sunny days, as well. Summertime comes with more sunshine and little to no rainy days. The temperatures remain modest and it does not get extremely hot. It would be a good idea to tag along with a personal photographer in Honolulu around this time as the sunlight is perfect for some nice photos to carry home with you.
Like with any other trip, it is paramount to consider your destination's weather.f I you visit at the wrong time, you can end up having the worst time of your life. The best time to visit Honolulu would be between September to Mid-December and April to early June, particularly if you are the kind that prefers less crowds. Right about now, attraction sites are less flocked, accommodation rates are at their lowest, and there are plenty of festivals. The weather is perfect for your professional photographer in Honolulu to capture some nice shots for you to flaunt on Instagram.
Between late December and April, going down to Honolulu is a good time as well. Surfers stream in droves thanks to Honolulu's well reputable surfing. There are various surfing events on the North Shore for you to watch if you are big on surfing. The waves around this time are quite bold and magical, and you can hire a private photographer to take shots of this remarkable display of nature! If you are not too sure of when to visit, do not beat yourself down. Honolulu is a must-go destination all year round; there is particularly no wrong time to visit. All you have to do is consider your preferences and just go with the flow.
Tip #4
Visiting Honolulu in Summer
Oahu Island is an all year round tropical paradise and it is a good time to visit even during summer. Mid April to Early June marks the summer season.
The surfing season comes to an end around this time and a considerable number of visitors usually have left. As a result of the fewer tourists, many airlines and hotels offer quite some reduced rates. Most attractions are less crowded and this gives you a chance to make the most out of each place you set to. There are a myriad of activities and wonderful sites that Honolulu has in mind for you. Sit back and prepare to get blown away. 
Not only is the ocean life exotic, but the beaches are nicely sunny with some gentle waves making the experience even better. Hawaiian outdoor activities are simply heavenly. Take advantage of the season to bring your better half on a romantic getaway. A proposal photographer in Honolulu is readily available to capture every moment if you are looking to go down on one knee. Better yet, if you have been dying for that amazing photoshoot, why not get it done down the city's pristine beaches as you enjoy some quality beach time?
Book a Picturesque & Romantic Sunset Dinner Sail
A trip to Honolulu, Hawaii is incomplete without you setting sail on the island-style dinner along the pacific. This is the most exemplary vacation activity that you can treat you and your fiancée to. Your engagement photographer in Honolulu will take the best shot of the unforgettable and scenic Hawaiian sunset. Imagine looking at the sun as it sets over the azure coastal waters, with the background being the stunning and picturesque Islands of Hawaii!
Tip #5
Visiting Honolulu in Winter
Who does not want to go down to Honolulu in winter? All the shoveling, ice scraping, pathetic driving conditions, and other winter hustles are reason enough to sign you up for a winter vacation in Hawaii, don't you think?
As opposed to other destinations, winter is peak season in Honolulu. A myriad of visitors trickle in as they seek to escape the almost unbearable low temperatures during winter. In as much as the temperatures are slightly lower and the rains kick right in, in Hawaii there is a little bit of sun and warmth, so why not? 
Thanks to its highly regarded surfing conditions, surfers from across the globe trickle in huge numbers to take advantage of the water's brilliant swells. The superb weather during winter comes at a price. With the influx of guests, accommodation rates, as well as air fare, go up. To avoid any last-minute disappointments, be sure to book your flight as well as personal photo shoot way in advance. While at it, be sure to look up the price of the best photographer in Honolulu for a memory-filled vacation. After all, a picture is worth more than a thousand words.
Let Your Family Photographer Take You For a Whale Watching
Honolulu offers the golden opportunity for you to watch the humpback whale migration where more than 10,000 of these giants move from Alaska right into the Hawaiian warm waters for winter. Get yourself an affordable photographer in Honolulu to capture moments of this extra special adventure with your family in which you will witness these majestic creatures in their natural habitat.
Other Destinations in Hawaii
1225
Photographers & Videographers
1075
Destinations world-wide
Photo Occasions People in Honolulu Love