29. 8. 2019
Wedding Photo Shoot Ideas: Best Places, Outfits & More
On your wedding day, one must-have thing to own is incredible photos of you and your better half. All I can hear is that a photo shoot session is inevitable. After all, a picture is worth way much more than a thousand words.
You need for these pics to be as crisp as they can be, so that telling your love story will be so much easier. As a matter of fact, you might end up inspiring others with your pictures; do not dare take them for granted. Given this huge responsibility, it goes without saying that these pictures have to be perfect. Not only is it the most significant day for you and your loved one; on this day, both of you look incredible, so why miss out on an opportunity to get nicely taken photos of you looking your very best?
You know what could spice up thing a little bit more? The perfect place for the wedding photo shoot, the best outfit and even some tips that can take things out of the ordinary! In this enlightening piece, we are going to take you on a journey on exactly what you have to do to make those photos worth all the while. Read on for more details. 
Best Places for a Wedding Photo Shoot
All of us would like to host our weddings in the most beautiful of places, and there is a myriad of them across the globe. It might be a hustle getting all your guests to your dream destination, so you need to be very careful in your choice of destination. At the end of the day, you do not want to inconvenience your guests with where you choose to hold your wedding. It needs to be a neutral destination.
While this is true, the destination has to be quite picturesque as this is a once in a lifetime kind of occurrence. As such, you have a lot to do to strike the balance. Our list below has some of the destinations that are considered as global wedding destinations, ideal for the best of photo shoot sessions that will enable you to cherish this beautiful day.
Destination #1
New Zealand
New Zealand is in almost everyone's dream destination wish list. Considered one of the most picturesque countries in the entire globe, there is more than one reason as to why you should consider it as your destination for the wedding photo shoot of your life. Its awe-inspiring views exude natural beauty and it has such vibrant weather and colors all year round. The landscape is perfectly green and the lakes here are turquoise accentuating the country's beauty. In New Zealand, literally everywhere is an amazing photo spot.
Destination #2
Paris, France
Known by most as the city of love, Paris definitely deserves a spot on our list. As expected, the Eiffel Tower makes it at the top as the most popular of locations for an unforgettable shoot. However, there is a myriad of other hidden gems in Paris that make excellent photo shoot destinations, given its remarkable architecture.
Destination #3
Bali, Indonesia
This right here is one of the most exotic places and Indonesia's most popular island. If you and your better half are adventurous nature fans in search of paradise, then Bali is the perfect destination for that long-awaited wedding photoshoot. Imagine stunning white sandy beaches with a touch of breathtaking sunsets as you enjoy other splendid views on top of volcanoes!
Destination #4
Taiwan, Asia
Taiwan is mostly known for its delicious food, lively night markets, and lovely locals. That's not all. Deep in Taiwan's rural parts, you will find vast fields ever so green, turquoise lakes and towering mountains you cannot help but remain in awe. A photographer in Taiwan would have insider tips on the locations that would be the best for your wedding photo shoot. Better yet, it is so budget-friendly, your guests will not have a hard time getting here.
Destination #5
Venice, Italy
Venice is deemed one of the most romantic cities in the world. It does live up to its reputation and many love it for this very fact. Its iconic canals and bridges are well spread out around all the corners of the city making it quite scenic. It is the perfect blend of ancient and modern. All of its pre-modern structures will bring with it its own character to your photos, leaving them all spiced up. Later on, when you sit to have a look at the pictures of your wedding photo shoot, you will definitely be swooning and wishing to relive every single moment in Venice.
Best Weather for a Wedding Photo Shoot
Now that we have settled on our choice of destination, the next thing we need to consider is the weather. Summertime makes the perfect time for most. There are little to no worries of downpours that might end up ruining everything you have prepared for so long. Sometimes, the rainy weather makes the best time for a photo shoot on your wedding day as well. There is something purely magical about a couple in the rain staring into each other's eyes, lost in true love.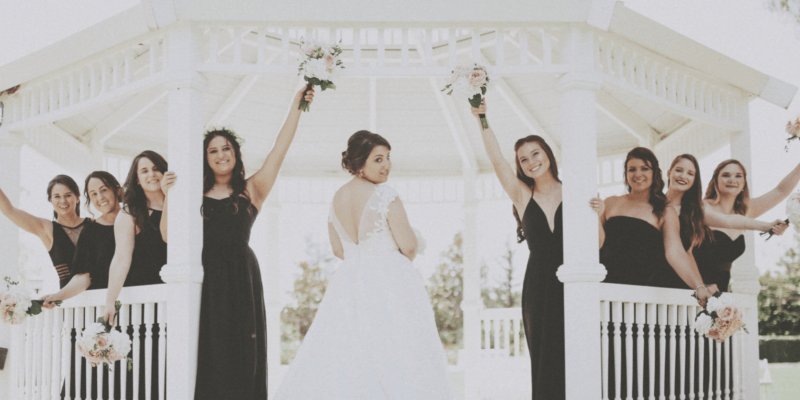 Best Outfits for a Wedding Photo Shoot
On your wedding photo shoot, you want to look the very best of yourself. Now that you have your choice of destination, and you know exactly how the weather is like there, the next thing that will be constantly nagging in your mind is what to wear. What will give you that picture-perfect look?
In as much as the gown and suit can do, there is so much more to a wedding photo shoot than just the photos. It is all about the fun things about the entire wedding for the newlyweds. It is the best window for family and friends to get to know what kind of bond or chemistry there is between both of you. More like a chance to show the world what your love really is and how much it means to you. We have compiled a list of some outfits that you may want to consider.
Tip #1
Sundress and Matching Shorts
This outfit particularly works if the photo shoot is during summer. The sun is out nice and bright. Get a fluttery brightly colored sundress that flaunts your curves, but be decent while at it. For the groom, some matching shorts not only suit the summer weather, but they complement both your looks. The matching outfit idea shows the love and togetherness both of you cherish and hold so dear. This is an outfit that will make both of you look picture perfect!
Tip #2
Monsoon Kind of Outfit
This is almost always associated with love and romance. We have all seen it in the movies. A long flattering dress for the bride and a matching fitting shirt matched with some nice pants for the bridegroom would do. Pair this with some downpour and have your pictures taken dancing in the rain lost in each other's arms. This for me sounds like the real deal.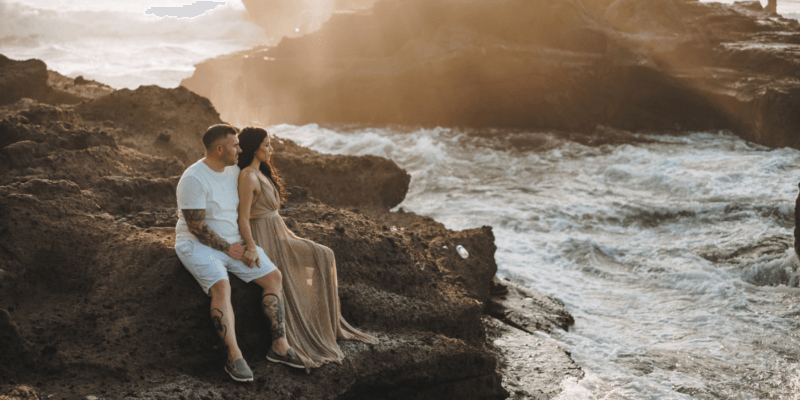 Fun Ideas To Spice Up Your Wedding Photo Shoot
Your big day must be fun! That goes without saying and I am sure you are with me on this one. Everyone has a creative spirit within them, one that tends to be inclined more towards the crazy side. What better day to let it all out than on your wedding day, especially during the photo shoot?
Well, below are some things that you can do to spice up the entire session and have crazy fun while at it. After all, the photos are what will remain to remind you of your wedding day long after the wedding bells have stopped ringing. You cannot afford to overlook them. You need to capture the emotions, atmosphere and the very moment just right but in a fun way at the same time.
Tip #1
Consider a Night Shoot
I know, right? This is a rare yet such a creative way of going about your wedding photo shoot. Imagine how amazing a photo of both you under the moonlight sharing the time of your lives together.
Tip #2
Ride a Bike
If you are an avid lover of bikes, you can take some photos on a smoking hot speed bike. This is not only fun, but it shows a side of both of you and communicates your love for bikes to your family and friends.
Tip #3
Date Night Photo Shoot
We love this one. Throw in some little bit of romance to your wedding photo album and have your photographer get a date night shot.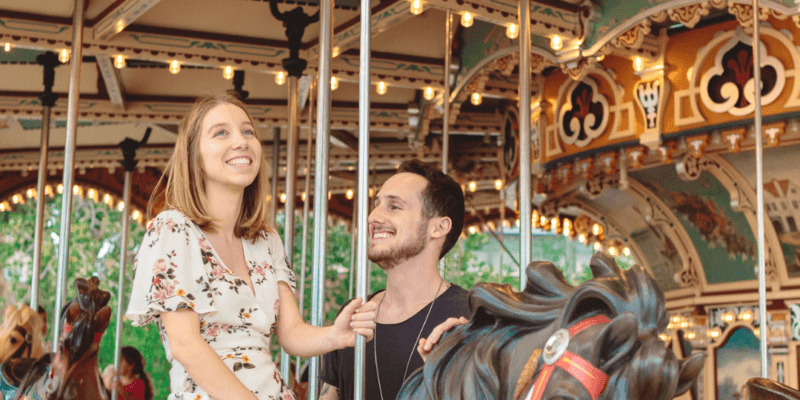 Tip #4
Photo Shoot Under Water
Only a few people can pull off this kind of shot. If both of you can swim, why not try it out? Sounds fun to us!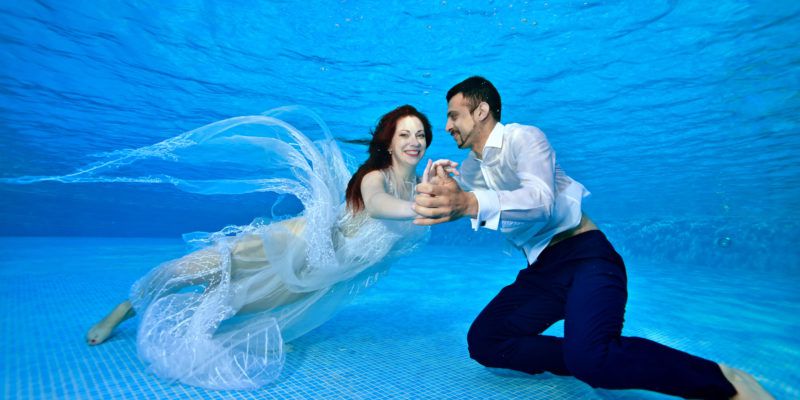 All of us have dreamt of our wedding day at least once. Well, some of us more than others. Among the things that are considered of prime importance, photos come close to being top of the list. The wedding photoshoot is the one thing that plays a major role in helping you re-live the cherished moments way much later after the wedding is done.
Buy memories, not things…
Limited time only!
SEE OUR GIFT CARDS
Great customer service and experience
Photoshoot in very short term
The most destinations on the market
Very positive customer feedback
1221
Photographers & Videographers
1067
Destinations world-wide
100% Money Back Guarantee
We believe in our service and quality of our photos so much that we decided to offer a 100% money back satisfaction guarantee for your photo shoot. If you don't like your online gallery once we deliver it, you can contact us within 7 days and claim your money back. Find more details in our Terms.