Escoge tu Photographer en Falkirk
Localgrapher es la empresa de fotografía más grande del mundo ¡Y la única empresa de video a nivel mundial! Elige entre miles de profesionales locales cuidadosamente seleccionados. ¡Haz que tus recuerdos perfectos duren para siempre!
Esto es lo que obtendrás con cada reservación: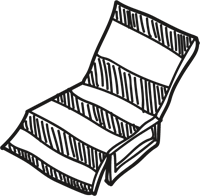 Enfoque individual
Profesional local cuidadosamente seleccionado
Opción de solicitudes especiales
Top Shoot Spot Recommendations
100% Garantía de devolución de dinero
Sesión privada
100% Garantía de devolución de dinero
Estamos seguros del servicio y calidad de nuestras fotos por lo que decidimos ofrecer la garantía del 100% de la devolución de tu dinero basada en la satisfacción de tu sesión fotográfica. Si nuestra galería en línea no es de tu agrado una vez que te la entregamos, puedes contactarnos en un lapso de 7 días y solicitar tu devolución. Conoce más detalles en nuestros Términos.
Bienvenido a Falkirk, Escocia.
Ubicado entre Edimburgo y Glasgow en Escocia, Falkirk y sus alrededores están llenos de historia y llenos de contrastes brillantes. Le divertirán las extraordinarias atracciones de la ciudad, como la Rueda Falkirk, el ferrocarril Bo'ness y Kinneil, la hélice o el muro de Antonino.
Visite el primer y único elevador giratorio de botes del mundo, The Falkirk Wheel, una obra maestra de ingeniería que transporta botes de 115 pies entre los diferentes niveles de los canales Union y Forth & Clyde. Pase el día en The Helix, un hermoso parque, paseando en bicicleta, caminando o probando algunos de los deportes acuáticos y luego admire los Kelpies, las esculturas equinas más grandes del mundo de 30 metros de altura, ¡hechas de 300 toneladas de acero!
Lleve a su propio fotógrafo personal en Falkirk para tomarse fotos entre los muros antiguos de The Antonine Wall, monumento del siglo II con estatus de Patrimonio Mundial de la UNESCO. Deje que lo capture explorando el hito de la ciudad, la fortaleza del siglo XV, el Castillo Blackness, donde Mel Gibson desempeñó el papel en la versión cinematográfica de Hamlet.
Localgrapher alrededor del mundo
1020
Fotógrafos y Videógrafos