Choose Your Photographer in Abu Dhabi
Localgrapher is the largest vacation photo company and the only global video company in the world! Choose from over a 1000 hand picked local professionals and make your perfect memories last forever!
This is What You'll Get with Every Booking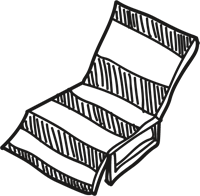 Individual Approach
Handpicked Local Professional
Special Requests Option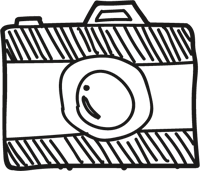 Top Shoot Spot Recommendations
100% Money Back Satisfaction Guarantee
Private Session
100% Money Back Guarantee
We believe in our service and quality of our photos so much that we decided to offer a 100% money back satisfaction guarantee for your photo shoot. If you don't like your online gallery once we deliver it, you can contact us within 7 days and claim your money back. Find more details in our Terms.
Make the Most out of Your Abu Dhabi Shoot
Tip #1
The Best Time of Year to Visit Abu Dhabi, United Arab Emirates
Traveling. Apart from the fun and adventure, we get to experience with each traveling excursion, traveling sure does make one modest. Modest enough to see how tiny of an area one occupies. It's a big beautiful world. A world filled with wonders some manmade and some natural.
When we talk about the beauty that this splendid planet of ours has got to offer, we certainly cannot leave Abu Dhabi in the shadows for there is beauty in all there is in this in the capital of the United Arab Emirates. For the richest city in the world, Abu Dhabi sure does has something to offer; and it is in plenty! Situated on an island off the Persian Gulf, Abu Dhabi has an excess of attractions; both manmade and natural. Deservedly, it is among the top destinations in the world. However, as a tourist visiting the capital of the UAE, we know you can't help but ask yourself some vital questions like; what does Abu Dhabi got to offer?, what time is best to visit Abu Dhabi? Well, we've looked into that, so that all of your questions get answered!
Tip #2
Visiting Abu Dhabi in Spring/Autumn
Spring and autumn are undeniably good seasons to tour Abu Dhabi thanks to relatively low hotel prices and moderately hot days that make it perfect to take a dive into the sea. For individuals who are not 'people persons', this is even better as Abu Dhabi is less crowded.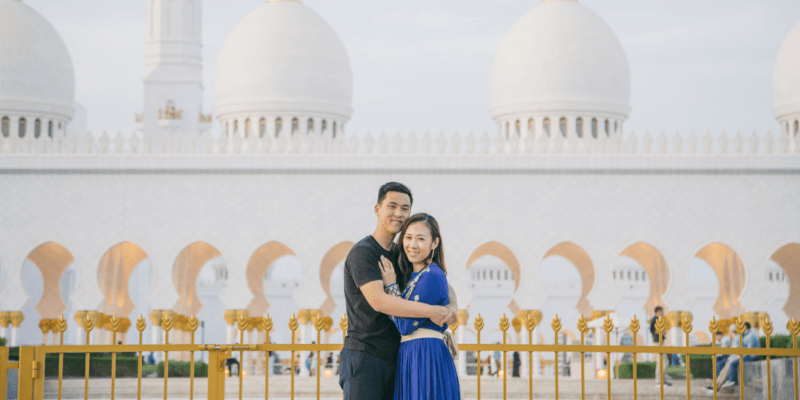 Tip #3
Visiting Abu Dhabi in Summer
For any visitor visiting Abu Dhabi during summer, the hot weather doesn't come as a surprise. But oh well, if the hot weather works for you then this the perfect time for you to visit Abu Dhabi. It might feel like you're in a sauna but it's worth every second. The crowds are relatively high thanks to the Ramadan, summer fest and Liwa Festivals.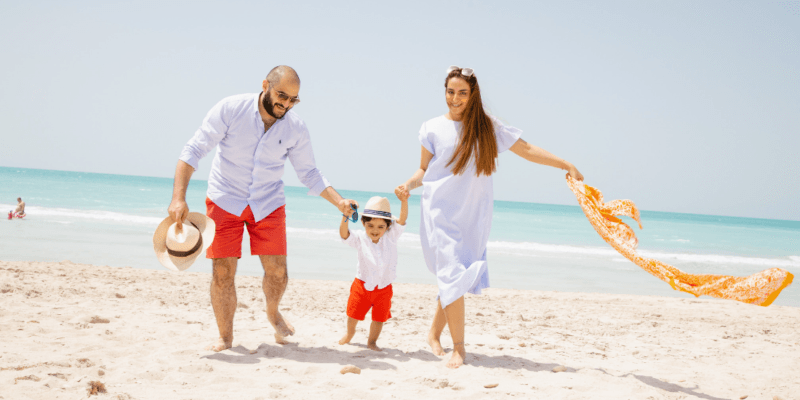 Tip #4
Visiting Abu Dhabi in Winter
Winter, on the other hand, is the best season to pay Abu Dhabi a visit. The weather is nothing short of perfect. However, there's one shortcoming with winter; the crowds. With all that perfect weather? I mean, how better can it get?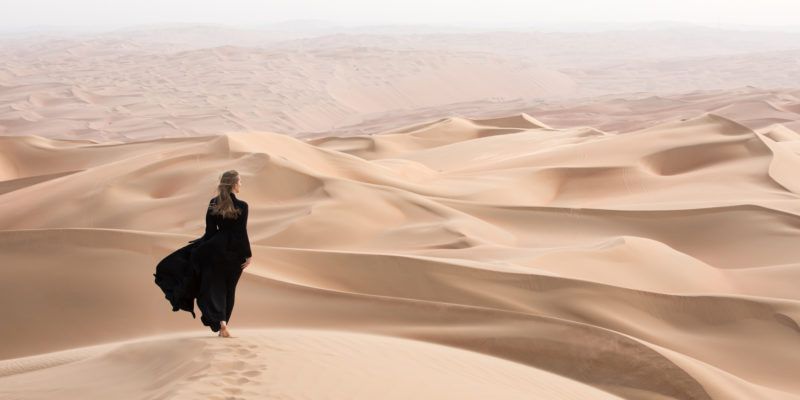 Tip #5
Things To Do and Places To See in Abu Dhabi
Family Photo Shoot in Ferraro World
Vacay time is a fun time. As such, whenever you're on a vacay in Abu Dhabi with your kids especially, Ferrari World is a must-visit destination. The Ferrari World can boast with the fastest roller coaster in the world. Imagine the experience both you and your kids would have. Thrilling and heavenly all at the same time. Whether it's during summer or winter, the Ferrari World is always a perfect place to be thanks to an array of indoor activities to indulge in.
Stroll down the Emirates National Auto Museum
There are dozens of car museums around the globe all with something unique to offer to their visitors. For car enthusiasts visiting Abu Dhabi, The Emirates National Auto Museum has got to be on your bucket list of places to pay a visit in UAE's capital. Here, you will find a vast collection both vintage and modern cars, some even modified. Did you know that the Emirates National Auto Museum is home to the world's largest truck?Museums are more inclined to indoor activities. As such, every day is vacay day!
Romantic Photo Shoot in the Desert Dunes
A visit to the deserts of Abu Dhabi is always determined by the weather. But that never means visits to the desert are an entirely bad idea. As a matter of fact, nothing feels better than having wild desert drives in four by fours. Nature isn't always about tropical beaches and thick dense forests. The desert too is part of nature. One may tend to think that the desert has got nothing much to offer. But, alas! From thrilling rides, camel riding to sunset watching, you're spoilt for choice when it comes to desert safaris.
Better yet, imagine camping and dining with your lover in the desert. How marvelous can that be? Perfect for couples, a desert safari also offers one in a lifetime moment. Like; proposing to your loved one. Well, if you're worried about who's going to capture such moments, the time has come for you to cast your worries out! A professional proposal/engagement photographer in Abu Dhabi will always be available to save the day!
Best Vacation Pictures from Sheikh Zayed Mosque
The thing with traveling is that it gives you a chance to do and experience things never done or experienced by many. Made by 1200 weavers, the Sheikh Zayed Mosque rug boasts to be the largest in the world! An architectural wonder and masterpiece, the Sheikh Zayed Mosque is undoubtedly a true beauty to behold. The perfect lighting sums it all. For memories sake, taking a pic or two will always take you back in the time of when you had the best vacay of your life!
Relaxing Photoshoot Session at the Beach
Beach life is more often than not inclined to good weather. You know, cool temperatures with a little bit of wind. This right here is what winter bestows to all visitors touring Abu Dhabi. People have varying opinions about beaches but a beach with clean and clear waters? That right there is a jackpot!
If you're looking for a place to start off your day or unwind, the Corniche Beach is rightly the perfect spot! With serene environs, the Corniche Beach is ideal for anyone that pays it a visit. Take long walks with your lover and have a one in a lifetime experience by watching the sun sink in the horizon.
For an even fuller and better experience, why don't you try out some boat riding? Undeniably a hot photo spot, the best of photographers in Abu Dhabi are available to take the best pics for you to post on Instagram! What are you waiting for? Experience peace and calmness like never before by paying a visit to the Saadiyat Public Beach. Entry to this peaceful haven will see you part with a couple of Dirhams thus making it less crowded. With soft white sands and clean clear waters, Saadiyat Public Beach is undeniably the perfect beach for your perfect swim! Even better, the weather is always on your side as it's during spring!
Adventurous Photo Shoot in Abu Dhabi Marinas
Abu Dhabi is well known for its hot temperatures especially during summer but that should never deter you or keep you off from outdoor activities. Talk of marinas. Christened as one of Abu Dhabi's finest marinas, the Yas Marina goes a long way to offering leisure and dining facilities all wrapped up in some tranquil environs. With lounges and restaurants, you will be well catered for when it comes to matters of great cuisines and nightlife of your life! During the day, however, you can enjoy watersports and boat charters all thanks to autumn when the temperatures are perfect for such!
Let Your Family Photographer Take You to Warner Bros World
For thrill-seekers after some bubbly fun, the Warner Bros World Abu Dhabi is the perfect spot for both you and your family with the best part being the perfect temperatures all year out. With rides and loads of attractions, life has never felt any better! Experience iconic and heroic cartoon characters in the immersive lands at this great and grand man-made wonder. Buckle up! As you savor some great family time, a private family photographer in Abu Dhabi will capture every moment of sheer bliss as it happens!
Capture Your Shopping Spree With Your Personal Photographer
When it comes to shopping during vacays, every day is shopping day regardless of the month of the year. After all, what is a vacay without some shopping? Going some shopping is for sure one of the best ways to wind up your vacay. Grand and vast, the Marina Mall offers technically everything that you could wish for. From supermarkets, coffee shops, restaurants, and cinema what more could there be? All you need to do is load up your pockets! While at the Marina Mall, don't forget to snap a pic or two while you dine and wine! Better yet, you can hire a personal photographer in Abu Dhabi to get the work done for you all at an affordable price!
Top Photo Spots in Abu Dhabi
Other Destinations in United Arab Emirates
1202
Photographers & Videographers
1047
Destinations world-wide
Photo Occasions People in Abu Dhabi Love