Choose Your Photographer in Dubai
Localgrapher is the largest vacation photo company and the only global video company in the world! Choose from over a 1000 hand picked local professionals and make your perfect memories last forever!
Often booked
Photographer
Photo Tour Guide
Explore the best photo spots and learn how to make the most out of your smartphone or camera snapshots.
Special Arrangement Hero
This Localgrapher goes beyond standard requests! Ask for something special.
This is What You'll Get with Every Booking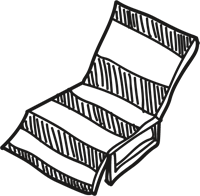 Individual Approach
Handpicked Local Professional
Special Requests Option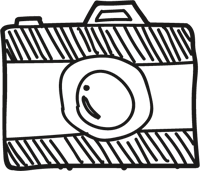 Top Shoot Spot Recommendations
100% Money Back Satisfaction Guarantee
Private Session
Photographer
Photo Tour Guide
Explore the best photo spots and learn how to make the most out of your smartphone or camera snapshots.
Photographer
Photo Tour Guide
Explore the best photo spots and learn how to make the most out of your smartphone or camera snapshots.
Photographer
Special Arrangement Hero
This Localgrapher goes beyond standard requests! Ask for something special.
100% Money Back Guarantee
We believe in our service and quality of our photos so much that we decided to offer a 100% money back satisfaction guarantee for your photo shoot. If you don't like your online gallery once we deliver it, you can contact us within 7 days and claim your money back. Find more details in our Terms.
Make the Most out of Your Dubai Shoot
Tip #1
The Best Time of Year to Visit Dubai
Traveling. It revivifies your spirit. It gives you the chance lacked by so many. A chance to tour the world and experience its beauty in full splendor! A chance to learn about the diverse cultures of the world. There is beauty in the world that we live in and traveling, among other things, gives life meaning and purpose. From towering snow-capped mountains, hills to white sandy beaches and well-preserved natural reserves you are undeniably spoilt for choice when it comes to travel destinations around the world.
Technically, in a desert located in the United Arab Emirates lies a gem (and a precious one for that matter), Dubai. The grandest of the grandest! A city that sprung up right from the middle of the desert has grown over the years to become one of the best business and travel destinations in the world! Oh, and this is just but the beginning! 
With two notable seasons; summer and winter, the city of Dubai get to receive tourists all year through. However, one cannot help to ask themselves; what is the best time to visit Dubai? With no hesitation, we can tell it's Winter and everyone who has ever visited Dubai will agree with that. Below we'll put you on the-know on what are the places to visit and things to do during the winter season in the most populous city of the UAE, but it all narrows down to what time is convenient for you as the city always has got something to offer!
Tip #2
Visiting Dubai in Winter Season
Between November and April, its winter in Dubai. For a tourist with a fetish for outdoor activities, this is the best time to pack your bags, hop on a plane off to Dubai. The temperatures are perfect and suited for any kind of outdoor activity. From lazing around in the sandy beaches and parks, hiking to going on shopping sprees all thanks to the Dubai shopping festival held between the month of January and February!
Tip #3
Places to Visit in Dubai during Winter Season
Photoshoot at of Burj Khalifa
A visit to Dubai is never really complete without paying the world's tallest building a visit! Hand in hand with your lover, grab yourselves tickets and watch as the sun sinks. Have a personal photographer in Dubai, UAE take a picture or two for old times' sake. Get to see the city in its full splendor from the observation deck at the Burj Khalifa. A selfie or two could do you more good than harm! 
Paparazzi Photo Shoot while You Shop in The Dubai Mall
Once the largest mall on earth and now the second largest, The Dubai Mall is undeniably an architect marvel! With hundreds of retail shops offering virtually anything, you'd need and want, going on a shopping spree with your loved one is almost inevitable. While at The Dubai Mall, your Dubai photographer will undeniably take the best pictures for you to post on Instagram! 
Photos Like No Others in Burj Al Arab Jumeirah
Set on an island, is the strikingly gorgeous sail-shaped 5-star hotel that offers great views of the city as well as the gulf. The grandest of them all, the reputable go-to destination for any tourist visiting Dubai. Yes, it's the Burj Al Arab Jumeirah! With pools, restaurants, a private beach and deluxe spas, have the best time of your lives at the Burj Al Arab Jumeirah! Affordable photographers here in Dubai, will see to it that you get to Savor every moment of your perfect photoshoot at the Burj Al Arab Jumeirah!
Your Family and the MotionGate Dubai
The largest of its kind in the region, the MotionGate Dubai Is a Hollywood-inspired park that brings three Motion Pictures Studios; Columbia pictures, DreamWorks Animation, and LionsGate. Opened on 16th December 2016, the MotionGate Dubai is indeed the perfect place to bring your kids as they will get to have fun untold from the more than 30 rides available here. Even better, a professional family photographer will get the best shots of you and your family.
Romantic Photoshoot along The Dubai Creek
In the heart of Dubai, you will find the heartbeat and the lifeline of this great city in the UAE. The best way to wind-up your trip to Dubai cannot be any better if you do not sail along the Dubai Creek. Enjoy a dhow dinner cruise with your fiancé and savor some tasty Arab cuisines while having great views of the city. An evening wind-up at the creek cannot without some great photos. As such, a private photographer in Dubai is always at your disposal if you need to store your great memories in a photograph.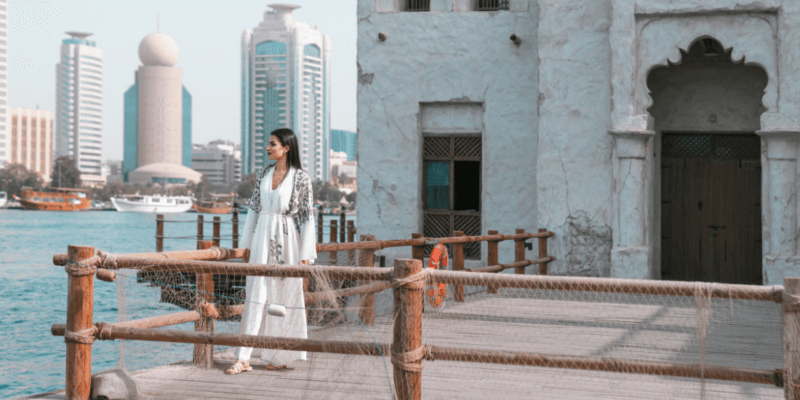 Fun Photoshoot at the Ski Dubai
For snow lovers and skiing enthusiasts, the Ski Dubai has got to be your must-visit place when you pay Dubai a visit. Located in one of the largest shopping malls in the world; The Mall of Emirates, learn skiing and snowboarding as you savor great views of the penguins found here! For some thrilling and exciting moments at the Ski Dubai, why don't you zip line? Hire a photographer in Dubai whenever you happen to pay a visit to Ski Dubai! 
Photographing during your visit in Dubai Aquarium & Underwater Zoo
Located on the ground level of The Dubai Mall, sits the majestic and one of the largest suspended aquariums on earth! Yes, that's right! The 10 million liter Dubai Aquarium tank is home to over 30,000 marine lives! A 48-meter walk through tunnel gives one a 270 degrees' views of the aquarium 11 meters below the surface. While at the Dubai Aquarium and Underground Zoo, why don't you maximize this chance and propose to your loved one? With our Dubai-based proposal photographer, capture every single moment as it was! What are you waiting for? Pack your bags now and head off to Dubai!
Secret Proposal photo shoot in Dubai Miracle Garden
In the heart of Dubai land, lies the world's largest topiary structure with over 150 million flowers intricately-arranged in colorful patterns as well as arches! Launched on Valentine's Day of 2013, there is love in the air at the Dubai Miracle Garden! The sights at this beautiful work of art are simply breathtaking! Tag your life-partner along to the Dubai Miracle Garden and one of the best engagement photographers in Dubai will get to capture every single moment of pure genuine bliss that the both of you will get to experience!
Other Destinations in United Arab Emirates
1221
Photographers & Videographers
1067
Destinations world-wide
Photo Occasions People in Dubai Love