Choose Your Photographer in Santiago
Localgrapher is the largest vacation photo company and the only global video company in the world! Choose from over a 1000 hand picked local professionals and make your perfect memories last forever!
Photographer
Photo Tour Guide
Explore the best photo spots and learn how to make the most out of your smartphone or camera snapshots.
This is What You'll Get with Every Booking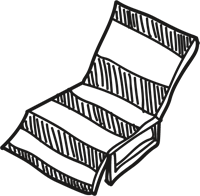 Individual Approach
Handpicked Local Professional
Special Requests Option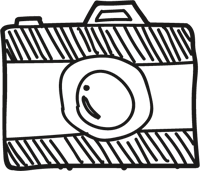 Top Shoot Spot Recommendations
100% Money Back Satisfaction Guarantee
Private Session
100% Money Back Guarantee
We believe in our service and quality of our photos so much that we decided to offer a 100% money back satisfaction guarantee for your photo shoot. If you don't like your online gallery once we deliver it, you can contact us within 7 days and claim your money back. Find more details in our Terms.
Make the Most out of Your Santiago Shoot
Tip #1
The Best Time of Year to Visit Santiago, Chile
Before you fly all the way down to Santiago, Chile it's a good idea to have your itinerary planned so you don't miss out on all of the incredible places to visit and explore.
Besides for the fact that you'll be surrounded by the Andes mountains, which means you can create an incredible photoshoot just about anywhere in this city, you will also get a taste of the rich Chilean culture and experience the incredible nature, not only in the surrounding landscape but within the cityscape as well!
Just be prepared for the seasonal flip while exploring the southern hemisphere and don't forget to book your photographer before you arrive in Santiago de Chile. Here's a breakdown of what to expect during each season in such a fine city as Santiago!
Tip #2
Visiting Santiago in Summer
Now, let's not forget, visiting Santiago in the summer may mean visiting during your winter if you're coming from the Northern hemisphere. This may automatically be one essential reason to visit Santiago during summer, to avoid your winter and gain a double summer!
Summer in Santiago is typically between December through March, when most of the country is off for the summer holidays. So, not only are you getting a second chance to soak in all that vitamin D and sun tan, but you can jump right into the summer in Santiago, where there is no shortage of parties and festivals all around the city. Besides dry summer temperatures, you can also celebrate Christmas and New Year under the sun in your best summer attire and a pair of sandals!
If you're in Chile for Christmas, you'll have the chance to drink Cola de mono, which is a cool drink rather than a heated wine, which you won't be missing under such warm temperatures. Head to Plaza de Armas with your private photographer to check out the Chilean Christmas lights and Christmas tree and have your photo taken around Santiago's historical center! But don't expect to find many pine trees around here, since pine trees are hard to come by, but you will certainly run into a handful of fake Christmas trees. Then get ready to party with the locals to welcome in the New Year. Chileans are very welcoming and will be more than happy to welcome foreigners to join their celebrations, so if you're traveling solo you certainly won't be celebrating on your own! 
Then you can check out Santiago a Mil, a performing-arts festival, or the Providencia Jazz Festival if you're in Santiago this January. Cerro San Cristobal (San Cristobal Hill) is a must-see while you're in Santiago this summer. Besides the swimming pools waiting for you somewhere close to the top, there are multiple attractions to hike, cycle or take the funicular to the various levels which offer its guests several points of entertainment. Not only will you find the zoo, but you can visit a Japanese-style garden and finally at the very top, a giant statue of, yes, the Virgin Mary with outstretched arms welcoming in her guests. Whether you're religious or not, she is certainly a site to see.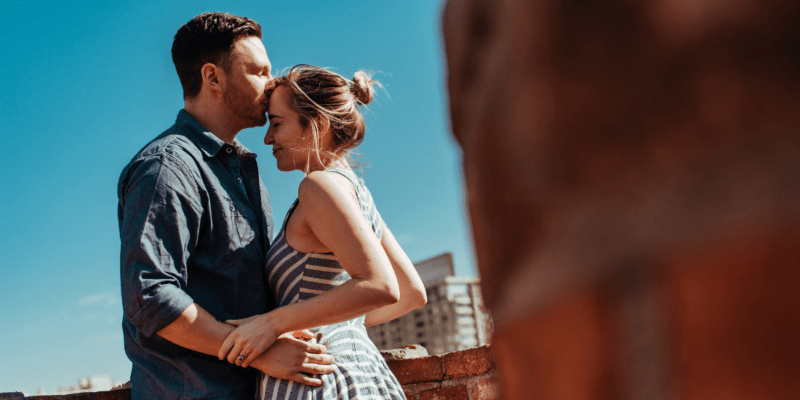 Tip #3
Visiting Santiago in Autumn
Autumn in Santiago is between March through the end of May where you absolutely must visit Parque Forestal. There you will find the Mapocho River, the National Museum of Fine Arts, and many other monumental landmarks.
While most of the locals are coming down from their summer hype, you can escape to the Parque Forestal to catch the stunning autumn leaves falling along the river. Some of Santiago's best photographers are hired for photoshoots throughout this gorgeous park, especially under the fantastic Autumn colors. And, if you're planning a proposal while your down in Santiago, make a trip out to Cajon del Maipo, with your partner and proposal photographer, who after a long hike will be waiting for you with a spectacular view out over the great gorge on the Rio Maipo. Then you may want to celebrate in the local winery before heading back to the city. 
For one of the best views over the entire city head to Costanera Center, Santiago's highest skyscraper, which you certainly won't be able to miss, where you can view the entire city and the Andes as well! If you're looking for a more natural view head to Cerro Santa Lucia, where you can visit Fuente Neptuno and Castillo Hidalgo, which are magnificent structures right inside the park. And, could it truly be that we haven't even mentioned the seafood in Santiago yet? If you love fresh seafood, then you'll be more than delighted to taste the fresh delicacies straight from the Humboldt Current. Head to the Mercado Central for the best seafood restaurants and explore some new dishes you may have never tried before!
Tip #4
Visiting Santiago in Winter
Winter in Santiago is typically between June through the end of August, and though you may hope for warm weather, it can get quite cold in this high city. On the plus side, if you're looking for a true Summer escape from a sweltering hot city, Santiago may be your best choice, especially if skiing or snowboarding are your main priorities.
Fortunately, there is Pisco to keep you warm through the long winter nights. Whether this drink was invented in Peru or Chile will matter little to you, as long as you can get the best version in a fine Santiago bar, then we can leave the debate between the two neighboring countries.
Since there may be considerably cold days, this may be the best time to visit all of the wonderful museums and galleries Santiago has to offer. Be sure to check out Centro Cultural Matucana 100, for concerts, galleries, and film screenings, and treat yourself to an affordable photographer who can take your next best portrait on San Cristobal Hill with a panoramic view of Santiago illuminating your photo. Then you can visit La Chascona, the house of Pablo Neruda, which has been converted into a museum and spend the evening checking out the International Film Festival in August.
Moreover, if you want an exciting night out, plan your evening around the Bohemian district known as Bellavista. You may decide to bring a personal photographer with you for your night out in Bellavista, since there will certainly be unforgettable moments which you may want someone else to capture for you.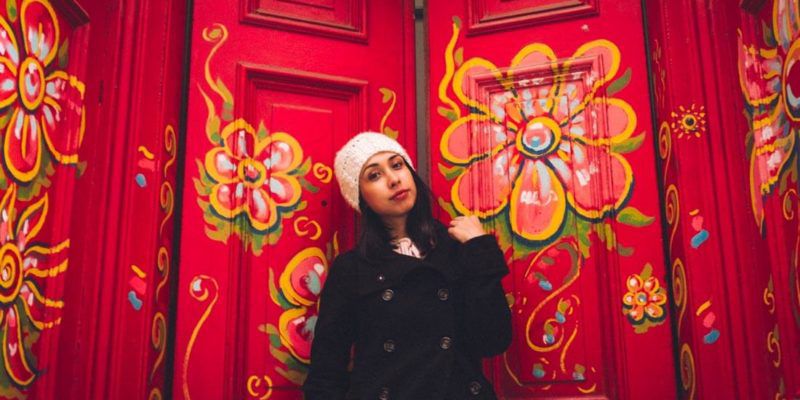 Tip #5
Visiting Santiago in Spring
Many of the locals who have been living in Santiago for years will tell you that spring is their favorite season unless of course, their birthday is in summer, then we can guess what their preference may be.
Either way, spring is the best time to hire a family photographer and organize a photoshoot around the city of Santiago. If your family is up for it, you can make a day trip out for a small hike up the Andes Mountains to truly experience the greatest aspects of Santiago. But, if you're looking for the most Instagrammable spots in Santiago, then bring your professional photographer to Barrio Yungay which has fantastic graffiti and beautifully vibrant painted buildings. 
In the evening, after dining on a rooftop or terrace, you will quickly discover that every season is a Salsa season, and you can certainly find a fair amount of jazz clubs around Santiago, so get ready to dance to live music all weekend long.
During the day you can visit Palacio de La Moneda, the presidential palace of Chile, where you can have a look at truly amazing sculptures within the palace's garden. And if you're celebrating an engagement, take a break with a scoop of Helados Artesanales, artisanal ice cream while walking around Quinta Normal. Your engagement photographer can capture your best moments in the park, between the museums, as the city blossoms before your very eyes (and in the background of your photos of course). Check out the prices for the best private photographers in Santiago de Chile HERE!
Top Photo Spots in Santiago
Other Destinations in Chile
1221
Photographers & Videographers
1067
Destinations world-wide
Photo Occasions People in Santiago Love