19. 11. 2019
The Most Romantic Honeymoon Photo Shoot Spots in Asia
Love is in the air! Honeymoons are all about creating thrilling memories with your partner after the big wedding day is over. It's the biggest romantic getaway and it'll be marvelous. Especially if you get to visit the most beautiful and romantic spots all around the world, hand in hand with your newly wedded partner. Asia is one of those continents that combines luxury, exoticness, and romance and has some of the most romantic honeymoon photo shoot spots to offer. Let's get into it.
Romantic Honeymoon Photo Shoot Spots in Japan
Spot #1
Nunobiki Herb Garden, Kobe, Japan
Romance and flowers go hand in hand, don't you think? This astonishing herb garden in Kobe, Japan, is well known for its 200 different kinds of herbs, surrounded by greenhouses and exhibitions all around. You'll need to take a cable car to get here, and after that, you can have fun exploring this engaging attraction. Just by catching a glimpse of this unprecedented landscape will make your heart skip a beat. You'll be taken away by the colors and overall peaceful vibe in this spine-tingling natural spot. Plus, you'll be able to take an amazing honeymoon photo shoot.
Spot #2
Osaka-jo, Osaka, Japan
If you've been dreaming about capturing some breathtaking honeymoon photos, you can't miss this Japanese temple in Osaka, which dates back to 1583. It's one of Japan's most impressive and dream-like temples, surrounded by cherry blossoms and greenery during the spring.
When in Japan, visit the outside of this temple and capture some amazing honeymoon photos during any time of the year. Just imagine: Enjoy looking at the exotic romantic cherry and plum blossoms during the spring and catching a glimpse of the romantic, melancholic falling leaves during the autumn, all in one of the most alluring parts of Asia. Honeymoon photoshoots are bound to happen, creating memorable moments for you and your partner.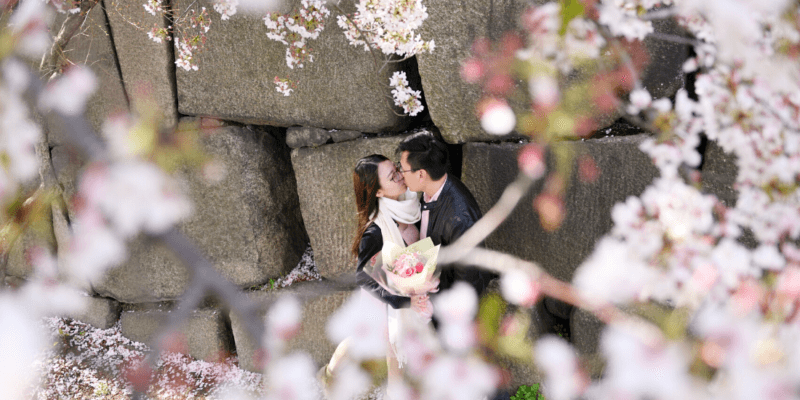 Spot #3
Kinkakuji, Kyoto, Japan
Looking for a total Asian romantic honeymoon photo shoot? Then you should head over to Japan's golden pavilion: Kikakuji in Kyoto. It features a small temple wrapped in gold, all while sitting in the depths of a sublime Japanese garden.

Are you ready to live your romantic love story? This is the perfect spot for a splendid honeymoon photo shoot of you and your partner, trust us! Just imagine, when the lighting's just right, the temple reflects on the water creating a peaceful aura all around. And during winter, it's all the more romantic while the snow gently kisses the top of the temple and the garden all around. Truly a compelling romantic photoshoot spot in Asia available during any time of the year.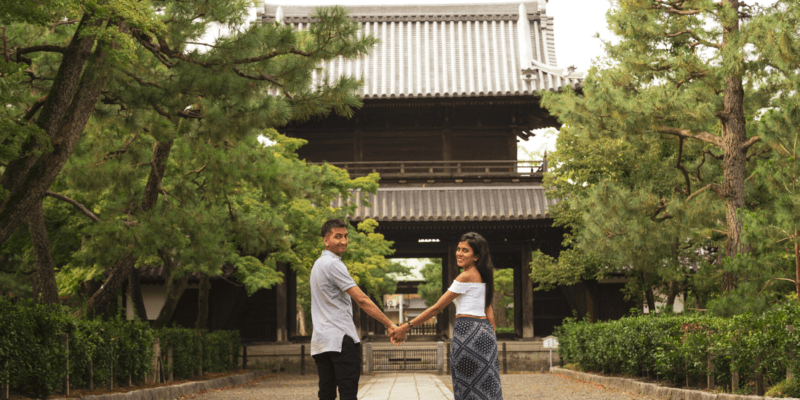 Find Your Perfect Honeymoon Photographer in Japan
START HERE
Romantic Honeymoon Photo Shoot Spots in Thailand
Spot #4
Ko Rang Yai, Thailand
Moving on to our exotic Asian destinations is Ko Rang Ya in Thailand.
Looking for a more secluded honeymoon photo shoot while in Asia? This has to be your pick. This photo spot is less popular compared to Samui and Phuket, but that just means it's more intimate on account of fewer tourists roaming around. 
The clear water, the breathtaking cliffs in the background and the overall tranquility of Ko Rang Yai will create a stunning honeymoon photo shoot. Photos while in the turquoise waters or taking a stroll down the beach, are widely popular.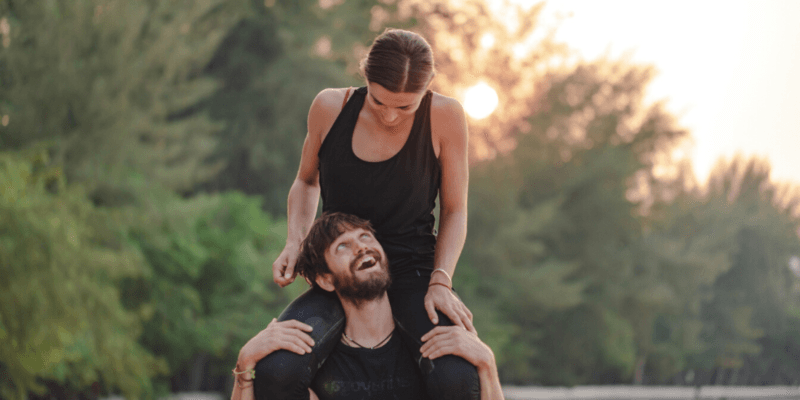 Spot #5
Phuket, Thailand
We couldn't miss Thailand's largest island on this romantic honeymoon photo shoots in Asia list. Phuket is not only a luxurious and romantic destination, but it also offers breathtaking landscapes to create the perfect photoshoot for long-lasting memories. 
If you're looking for something romantic and loving, visit these beaches and head either north or south. You'll find yourself in Kata beach, Surin Beach and Nai Hark Beach, which are beautiful and peaceful spots compared to others. Photoshoots alongside the shore with the picturesque boats, daring cliffs, and clear blue skies are popular amongst couples.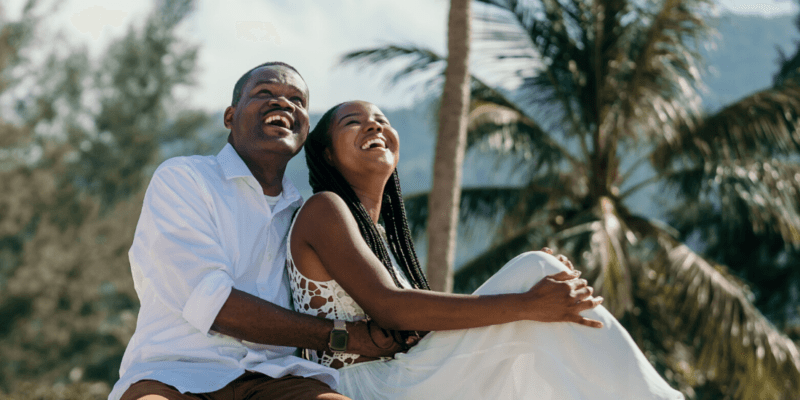 Spot #6
Bon Island, Phuket, Thailand
This is one of those secret spots located far from touristy crowds, all while being as beautiful as ever. This is the perfect spot for capturing romantic tropical photos on a peaceful, smooth sandy beach. You'll love catching a glimpse of the clear blue sea and the traditional long-tail boats while with your partner. It's just one of those places you can't miss out on, especially if on a honeymoon. Take your Asian honeymoon photo shoot here and enjoy a relaxing beach day. You won't regret it.
Spot #7
Phromthep Cape, Phuket, Thailand
Probably one of Phuket's most popular viewpoints is Promthep Cape. This spot can be very crowded, but definitely worth it if you want an excellent view of Phuket for your honeymoon photo shoot. Sunsets here are to die for. This is one of those almost miraculous views that will have you asking yourself if you're still on Earth. All due to the combination of the striking backdrop of rocky capes, the tall, swaying palm trees and the small Koh Kaeo Yai island just off the coast, all being kissed by the sunset glow. Nothing's missing here, just you and your partner being captured in an equally dreamy photo. Totally worth it.
Find Your Perfect Honeymoon Photographer in Thailand
START HERE
Romantic Honeymoon Photo Shoot Spots in Taiwan, Vietnam & More
Spot #8
Elephant Mountain, Taipei, Taiwan
One of the most popular hiking posts in Taipei is Elephant Mountain. It offers an incredible view of Taipei all while being surrounded by stunning greenery and nature. It can be a very touristy spot, however, having your honeymoon photo shoot taken here, is something you'll remember forevermore. After the hike, you'll get to this point and catch a glimpse of roaring Taipei, while being on the top of Elephant Mountain, which contrastingly is surrounded by nature. It's one of those things that just can't be missed. The sunset is actually the best time to come up here, as it gives a romantic touch to the city behind it.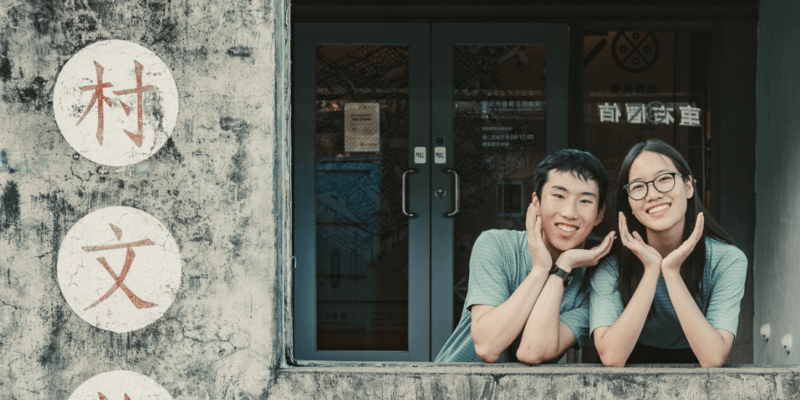 Spot #9
Kek Lok Si Temple, Penang, Malaysia
This is one of Malaysia's largest temples. It's lovely. And if you were looking for your honeymoon photo shoot to reflect true Asian culture, this is it, look no further! This temple situated in Penang truly resembles a skyline you think you've only seen in movies, which you will slowly see become real with every step you take towards it. The breathtaking, towering Kek Lok Si Pagoda as well as the Guanyin statue combined with gold, red, and white all around is heartstopping. Your perfect Asian honeymoon photo shoot happens here!
Spot #10
Dimiao Twin Waterfalls, Bohol, Philippines
This is the ultimate honeymoon getaway as well as a photoshoot spot in the Philippines. Not only will this nature reserve offer everything you need from its clear waters, to the rocky backdrops for some excellent photos… You'll also be gifted with paradisiac sightings surrounding you throughout your visit in Bohol. Smooth white sandy beaches, clear water diving spots, three luscious waterfalls (not only two), mangrove forests, hiking trails, and anything and everything you ever imagined existed in a paradisiac destination. Enjoy all of this while being photographed for you to look back on your perfect honeymoon trip together.
Spot #11
Hoi An, Vietnam
Stepping into Hoi An is taking a step back in time. This is what this destination represents in its ancient, bustling used-to-be trade center. What's so lovely about this ancient town is the well-preserved buildings all around, creating a vintage-Asian backdrop for your honeymoon photo shoot. You'll catch a feeling of the old days and ways, traditions while peeking through the streets guided by old-style lanterns lighting the darkness of this lovely area.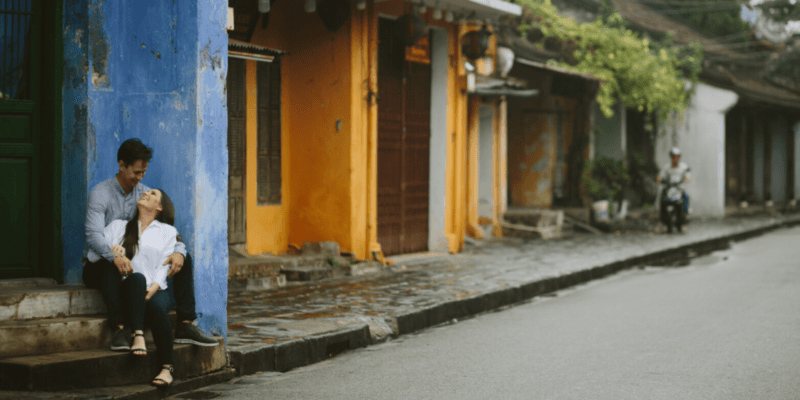 Spot #12
Haeundae Beach, Busan, South Korea
A bit of Busan, a roaring city in the background and the loveliness of the beach makes the perfect combination. This is as lovely and romantic as it gets. Catch that Asian sunset at the right time, during any time of the year and you'll have a more than amorous scenery for your honeymoon photo shoot here. It's a clear, sandy beach, filled with colors and things to see. It is truly one of those areas filled and boasting with beautiful beaches and Asian city skylines. Here, you'll fall in love over and over again here.
What do you think about our romantic honeymoon photo shoot spots in Asia? Plan out your next romantic getaway and make sure that your memories are being captured. If you're headed to Asia, you'll have tons of options of not only picturesque but also Asian-style, tropical sunsets mingled in with bustling cities. All creating a truly unparalleled experience. Happy honeymoon planning and don't forget to request a professional photographer for your next honeymoon getaway!
Buy memories, not things…
Limited time only!
SEE OUR GIFT CARDS
Great customer service and experience
Photoshoot in very short term
The most destinations on the market
Very positive customer feedback
1109
Photographers & Videographers
990
Destinations world-wide
100% Money Back Guarantee
We believe in our service and quality of our photos so much that we decided to offer a 100% money back satisfaction guarantee for your photo shoot. If you don't like your online gallery once we deliver it, you can contact us within 7 days and claim your money back. Find more details in our Terms.