Hire a Photographer for a Photoshoot in Osaka
Localgrapher is the largest vacation photo company and the only global video company in the world! Choose from over a 1000 hand picked local professionals and make your perfect memories last forever!
This is What You'll Get with Every Booking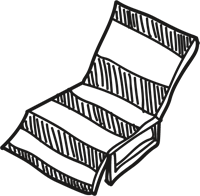 Individual Approach
Handpicked Local Professional
Special Requests Option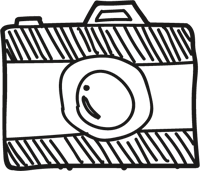 Top Shoot Spot Recommendations
100% Money Back Satisfaction Guarantee
Private Session
100% Money Back Guarantee
We believe in our service and quality of our photos so much that we decided to offer a 100% money back satisfaction guarantee for your photo shoot. If you don't like your online gallery once we deliver it, you can contact us within 7 days and claim your money back. Find more details in our Terms.
Make the Most out of Your Osaka Shoot
Tip #1
The Best Time of Year to Visit Osaka, Japan
Travelling does not only entail going to a new place, marveling at the awesome sites, meeting new people and having new experiences. There is so much more to it than just accomplishing something on your bucket list. It is the perspective you carry with you that matters the most. Having an open mind. Setting your mind to it and being ready to get blown away by everything that you will get to experience. Travelling may seem so simple and casual, but it has therapeutic properties than most hobbies can offer.
There are so many destinations that you can choose from. However, some are better than others. They give you a real chance to explore all the spectrums of what it really is to be human in this world. Osaka, Japan is one such haven. Right next to Tokyo, no other city comes close to encapsulating the modern Japanese experience like Osaka does. It is among the largest cities in Japan and it has quite a lot going for it as a top tourist destination. From world-class shopping streets to a wide array of street food to beautiful sceneries, Osaka does not disappoint! What is a trip without nice photos to remind you of the beautiful moments? Get your camera ready to rock and roll and hook yourself up with a personal photographer in Osaka, Japan.
Like with any other destination, the weather has a lot of say on almost all trips. Identifying the time when the weather works out best for you ensures that you make the most out of your trip without any hitches. The beauty with Osaka is that its climate is quite temperate, making it an all-year-round destination. The temperatures may vary slightly from season to season, but the weather does not get as extreme as in other destinations for instance Tokyo.
Osaka has so many more destinations that you can visit and get a feel of the Japanese culture. A one-time visit here cannot possibly sum it all up. However, every single trip to Osaka will leave you yearning for more. Carry all the memories you cherish from here with beautiful photos. The best photographers in Osaka are more than willing to make it easier for you to savor these cherished moments at quite an affordable price. Travel is the one thing that connects us to the rest of the world. Take time to get out of what is familiar to you. Dare to dare and simply go out. The satisfaction you'll derive from these trips will make you look at life from a whole new perspective. After all, to travel is to actually live.
Tip #2
Visiting Osaka in Spring/Autumn
From October to November and from April to May, this is the best time to visit Osaka. During Autumn and Spring, the weather is at its best in this beautiful city. Temperatures tend to be more moderate as compared to Winter and Summer. This period marks the season when the spring cherry blossoms are at their very best. The Osaka's beautiful fall foliage stands in pure majesty right about now. If you are planning on proposing to your better half, this would be the best time to visit Osaka. Ensure to get a proposal photographer here in Osaka to capture this very tender moment for you!
The summer and winter seasons in Osaka are not as extreme as to deter you from visiting. During winter, the temperatures do not drop to unbearable zero lows. Summer may tend to be a little hot, wet and humid, but it works out as well.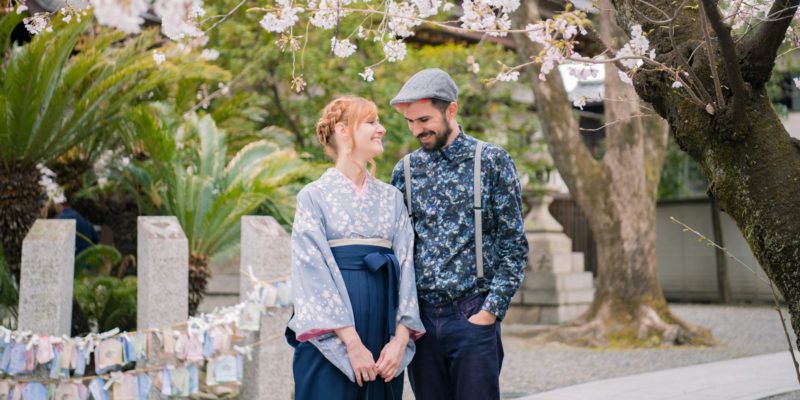 Tip #3
Places to Go & Things to Do in Osaka, Japan
Located in Japan's Kansai region, around the central area of the country's main island, Osaka is quite well located and easy to navigate. From Tokyo, it is about two and a half hours away via bullet train. From overseas, you get to Osaka conveniently as the airport (Osaka-Itami International Airport) is just a 1 hour's train ride away from the CBD. Subways connect the city area making it quite easy to move about. Osaka is best known for its delicious local delicacies, a myriad of shopping districts and its unique Japanese accent (Osaka-ben). With so many places that are a must-visit, be sure to get an Osaka based photographer to capture the very best of moments for you.
Paparazzi Photo Shoot in Dotonbori Shopping District
Meet the shopping district that screams 'fun' right from the very moment you land here! Any internet search of 'Dotonbori' does not miss the enormous Glico billboard. A visit to Osaka is incomplete without a stopover here. The streets are lined with a myriad of shops from fashion stalls, manga & anime shops, nice eateries, book stores and so much more. Get carried away by the interesting signboards that certain shops have put up for a show. The gigantic sushi statues are quite a sight to behold. Get your private photographer to take nice pics of you right next to them that you can flaunt on Instagram. The moving crabs from Kani Douraku, a crab's restaurant would spice up your photos, so get your Osaka photographer to capture some epic photos of you with them for the Gram!
Romantic Engagement Photo Shoot in Umeda Sky Building
Around ten minutes away from Osaka station on foot will lead you to this spectacular city's landmark. Priding in history for over two decades, this is one of the most famous architectural masterpieces in Osaka, Japan. It stands at 568 feet in height; and it is more like two buildings in one, separated by a 'Floating Observatory' at the very top. This observatory garden can be easily accessed, giving you a splendid and panoramic view of Osaka. The night view is just amazing! This would be an ideal place to get a photoshoot worth a lifetime of memories. Feel free to tag along with your fiancée for and have your Osaka engagement photographer take some crisp photos of you and your better half.
Photos from Tenjinbashisuji District
This right here is the longest Business District in Japan, stretching over 1.6 miles! Lined with more than 600 food stalls, arcades, and eye-catching shops, the place is simply magical. Hire a photographer in Osaka to capture each moment as it and let the pictures speak in a way that words cannot. Also found here are the uniquely designed Torii Gates, usually hanging from the ceilings of Japanese shrines that are a symbolic representation of a boundary between God and man. 30-40 minutes are about enough time for you to fully explore the district, so visit when you are not in a rush.
Let your personal photographer take you to Osaka Castle
If you are big on history, then a visit to this castle will be so soul-satisfying for you. With a history dating more than 500 years back, the Osaka Castle holds much of Osaka's historical moments. Having been completed in 1585, the castle has withstood uncountable wars and sieges. There are a lot of artifacts on display, all which teach all there is to know about the history of the cities of Japan. There are a lot of affordable photographers in Osaka who can come in handy to savor the very best of these historic moments. Not only is it rich in history, but it is also scenic especially during Spring.  This is the season in which Japan's Sakura flowers are in full bloom and splendor! The perfect time to bring your loved one here for beauty untold. Get a professional photographer to capture the most serene of moments that you can marvel at each time you look at the photos.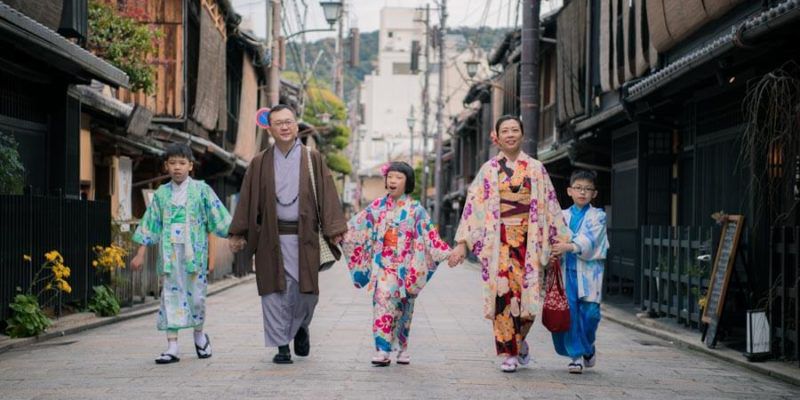 1228
Photographers & Videographers
1077
Destinations world-wide
Photo Occasions People in Osaka Love