Choose Your Videographer in Aruba
Localgrapher is the largest vacation photo company and the only global video company in the world! Choose from over a 1000 hand picked local professionals and make your perfect memories last forever!
This is What You'll Get with Every Booking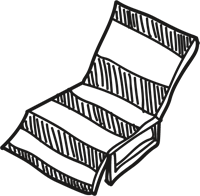 Individual Approach
Handpicked Local Professional
Special Requests Option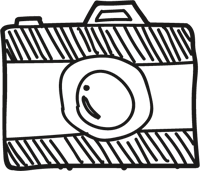 Top Shoot Spot Recommendations
100% Money Back Satisfaction Guarantee
Private Session
Haven't you found what you were looking for? Request a destination HERE.
100% Money Back Guarantee
We believe in our service and quality of our photos so much that we decided to offer a 100% money back satisfaction guarantee for your photo shoot. If you don't like your online gallery once we deliver it, you can contact us within 7 days and claim your money back. Find more details in our Terms.
Make the Most out of Your Aruba Shoot
Tip #2
The Best Time of Year to Visit Aruba
There is never a bad time to kick back and relax on the white sand beaches of Aruba by the crystal blue water. Temperatures and weather climate hardly change throughout the year, making for a perfect trip any month.
With an average rainfall just over twenty inches, you will be sure to luck out on your trip with the beautiful and warm sun shining down. The average temperatures throughout the year go from 80 degrees Fahrenheit to a high of 83 degrees Fahrenheit, so you cannot go wrong with picking a time of the year to go visit this "One Happy Island."
Although the weather hardly fluctuates throughout the year (and that's definitely not something to complain about), these unchanging seasons bring something special to this small, 69 mile-long country, and will make sure your vacation is absolutely perfect. Don't worry; there are also some of the best photographers in Aruba to capture every moment of your trip.
All-year long, the white-sand beaches of Aruba are perfect for your bare feet because the sand never gets too hot. So go enjoy walking on the beach until it's time for you to take a nap on your beach chair because your feet will feel more soothing than sorry on that smooth, cool sand.
Plus, the beach is the perfect place to show your loved one that you want to spend the rest of your life with them. Hire an engagement photographer in Aruba to help capture that beautiful, sunset on the beach proposal…and you can do it all barefoot on the soft sugar-sand!
Tip #3
Visiting Aruba During the Dry Season
January through March features the most pleasant weather in Aruba. As tropical as Aruba may seem with its palm trees, ocean breeze, and salty air, it is actually a desert island, which is why the island is drier during these months. If you go inland, there are actually many spots of the desert, which are all just as intriguing and unique to look at.
There are many historic formations that makeup Aruba's desert section. For example, there's the Natural Bridge that overlooks the water. There is also the Natural Pool where you can jump into a rock formation of calming, clear blue water. These natural wonders of Aruba make for the most perfect (and exciting) photo shoot that will prove you know how to explore the great outdoors!
Another activity that the family (especially the kids) will love is the animal sanctuary where you can feed rehabilitated animals. The kids will get a kick out of baby goats eating out of the palms of their hands. Make sure you hire a photographer in Aruba for those priceless facial expressions. 
The exciting activities don't stop there. You can try numerous watersports, such as submarine tours, deep-sea fishing, sailing, windsurfing and kite surfing. There's also amazing desert-based activities, such as ATV tours, hikes, and discovering the history of Aruba's ancient gold mine. 
Imagine proposing while you're sailing on a sunset cruise, or touring underwater in a submarine. This could be a memory your significant other will never forget. Hiring an Aruba-based proposal photographer will make sure to capture the beauty that surrounds this special, romantic, and one-of-a-kind moment.
Not going for anything particularly special besides just getting away from the hustle and bustle of your everyday life? Then your Aruba photographer could also be taking the best photos for your Instagram of all the activities, all the sunsets, and all the fun you're having to make your friends at home wishing they were with you.
Tip #4
Visiting Aruba During Winter
Aruba in the winter may be drier and warmer than tons places around the world, but you can kick off the start of the New Year with the Aruba Carnival. This traditional event has been going on for sixty-five years and lasts from January through the beginning of March. It's Aruba's biggest party of the year with a high-energy celebration featuring contagious music, an electrifying vibe, and tons of street parties, parades, competitions and pageants that unite the entire country.  
How cool would it be to take part it something so historical and native to Aruba's culture? With a professional photographer in Aruba, you will make sure to captivate all the memories without missing all the fun.
Tip #5
Visiting Aruba During Wet Season
Late October into the beginning of January will have the most rainfall throughout the year. However, don't let that discourage you, because the island is well outside the hurricane belt, meaning the rain isn't going to put a damper on your vacation. Plus, you can make the best of these quick rain showers. How? Try dancing in the rain; on the beach, in the heart of the Oranjestad streets, even under the tiki huts on the beach. Hiring a private photographer in Aruba for something like that may even help take away any stress you may have about the rain and just teach you to enjoy what tropical weather brings.
Of course, if dancing in the rain is something you won't want to do, Aruba has plenty of indoor activities during the rainy months. For starters, they have casinos where you can spend the day casino-hopping and hopefully earning some more funds for more activities (or for your personal photographer in Aruba).
You can also learn a little more about what Aruba has to offer. Aruba has its own Aloe factory, museum, and a store where they produce many aloe products. There are also malls with many different shops, and there's indoor entertainment to keep you busy through the night such as magic shows.  You will never run out of ideas while vacationing in Aruba.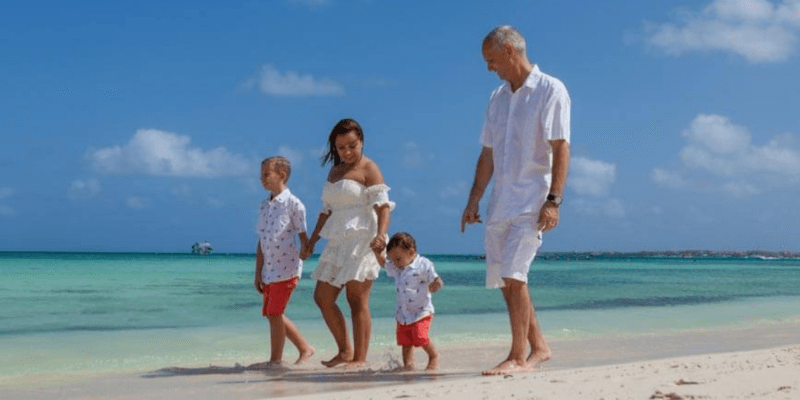 Tip #6
Visiting Aruba in Between the Seasons
How fascinating would it be to see baby turtles hatch during their nesting season? From March until September is the nesting season, and then May to November is when the hatching of this endangered species takes place. 
This is something that the family would enjoy doing together. Aruba has a lot of family activities, and something as special as this can help bring family memories together. Why not hire a family photographer in Aruba to capture all those special family bonding memories?
As for Aruba's peak season, it's actually mid-December through mid-April because of the continuous parties and carnivals going on. So if you are planning a trip to Aruba, it's good to take note of the summer months, April to August, being less busy. The prices of travel decrease, giving you more savings to do some incredible excursions, such as skydiving, snorkeling, and scuba diving. Plus, you can hire an affordable photographer in Aruba to capture all your exciting excursions without breaking the bank.
While you're on your getaway, you want to get lost in the experience, not on your phone taking pictures, being whisked away from living in the moment. Hire a photographer in Aruba you're next vacation. Check out the prices for booking a photographer in Aruba HERE.
Other Destinations in The Caribbean
1225
Photographers & Videographers
1075
Destinations world-wide
Photo Occasions People in Aruba Love