31. 8. 2020
17 International Destinations Where Americans Can Travel Right Now
The global spread of COVID-19 has disrupted travel plans. International travel has been put on hold in its entirety ever since Coronavirus started engulfing every part of the world.
Even one of the most powerful passports of the world, i.e., the US passport, eventually succumbed to the travel ban as many international destinations literally shut their borders. As a result, Americans are all set to resort to staycations or road trips. 
However, with lockdowns and restrictions eased up in many parts of the world, many countries are warming up to the idea of welcoming tourists back. While most American travelers are deciding to take short-distance trips, a chunk of them is not ready to let this pandemic curb their traveling plans.
Can Americans Travel Internationally During the Pandemic?
We have put together this article for the chunk of Americans who are constantly looking for an outlet to unwind. The international destinations listed below are accepting American visitors.
However, those of you choosing to travel are strongly advised to stick to local government rules, regulations, and restrictions in check with respect to Coronavirus. Moreover, make it a point to religiously practice SOPs and relevant safety measures related to Coronavirus.
Some of the destinations below might require you to quarantine for 24 hours or ask for documentation bearing negative COVID-19 test results. Since rules and regulations are changing rapidly to keep up with the spread of Coronavirus, we recommend that you directly consult relevant sources and authorities to be aware of everything before departure.
List of Destinations Accepting American Travelers During the Pandemic
So, where can you go? Before we start revealing the options, allow us to remind you not to forget booking a vacation photographer to capture your beautiful, happening, summer escape! Are you ready? Let's dive into the international destinations welcoming US travelers.
Country #1
Aruba
Aruba, the beautiful, sunny island is situated 20 miles away from the coast of Venezuela. The pristine, white beaches, delicious food, and sparkling turquoise water, coupled with breezy winds, will surely take your breath away.
Country #2
Barbados
This island covers the eastern side of the Caribbean and has an incredibly beautiful landscape to offer. Barbados boasts of gorgeous beaches, colonial architecture, and exquisite palm trees. Moreover, you can even avail of surfing opportunities on the East Coast.
Country #3
Albania
There are no details as to what Americans can expect upon arrival. However, it is certain that there will be screenings and quarantine requirements.
On the brighter side, Albania is an excellent international travel destination for someone who is passionately in love with nature, mountains, and beaches.
Country #4
Dubai
If you are someone looking for a luxurious getaway, nothing beats Dubai at it. The city promises a uniquely exhilarating experience. The active nightlife, skyscrapers, and futuristic attractions will surely leave you fascinated.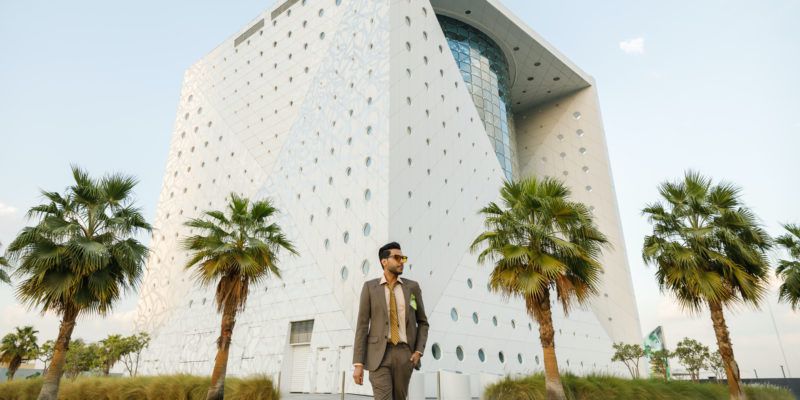 Country #5
Jamaica
Jamaica is known for its overall positive vibe! It is one of the most popular Caribbean islands and houses some really amazing beaches, cascading waterfalls fit for hiking, and yummy coffee spots.
Country #6
Maldives
If all you want is glittery turquoise water and white sand everywhere, Maldives is the place you need to visit! Make sure to go snorkeling, dive, and surf to enjoy the essence of Maldives to the fullest. The place stands close to paradise and is a sheer visual delight!
Country #7
Tanzania
For someone on the lookout for tropical experience, Tanzania will surely keep you hooked! It has some of the most stunning beaches, mangrove forests, and an unforgettable safari experience awaits you in Tanzania. We are sure you will not want to return!
Country #8
Turkey
Turkey offers a unique climate and a picturesque landscape, which in itself is enough to rejuvenate your mind, body, and soul. Enjoy some baklava, kunafa, and kebabs on your trip and soak up that crystal clear blue water as much as you can.
Remember to make the most of the feeling of being amidst the lush mountains.
Book Your Personal Vacation Photographer
BOOK NOW
Country #9
Egypt
The country not only offers ancient temples or pyramids, but modern cities such as the Sahara are equal points of attraction. Egypt is popular for its bustling markets, aromatic Arabic tea, and mouthwatering fruits. Don't miss out on the goodness!
And, of course, the legendary River Nile and coral reefs in the Red Sea awaits you!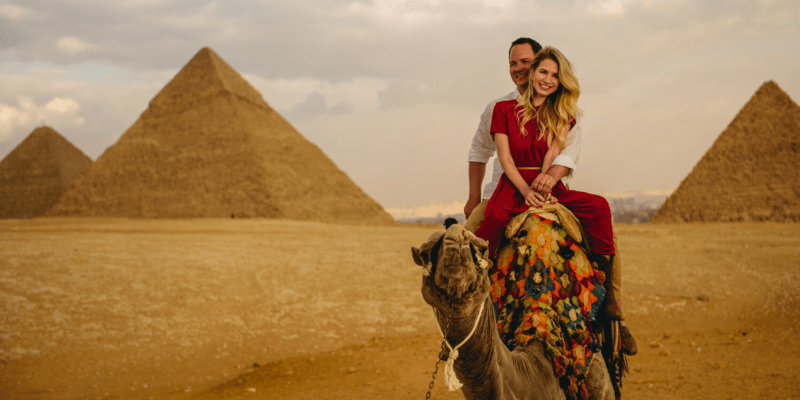 Country #10
Cambodia
Despite being a small country, Cambodia makes for a captivating international travel destination. It has something for everyone. From history to cultural experience, national parks to serene beaches, Cambodia has it all.
And, yes, Angkor Wat is a must-visit here!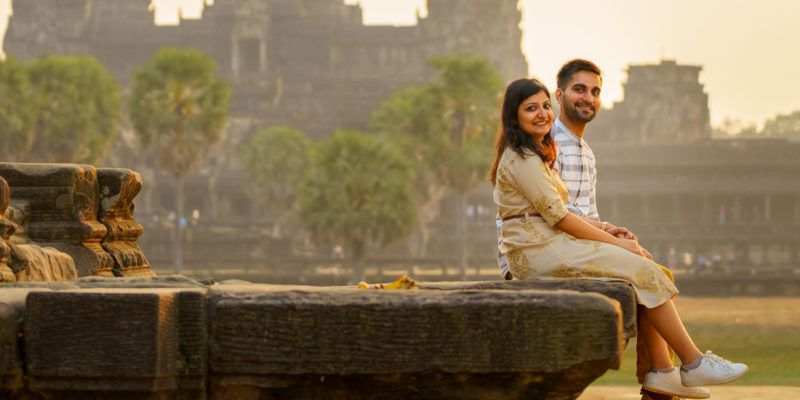 Country #11
Costa Rica
Costa Rica is opening its borders for American travelers by September 1st. Tourists need to pass a health test in addition to a COVID-19 test that must come negative. You must take the test 48 hours prior to your flight and have proof of travel medical insurance.
Besides, national parks and pumping activities like zip-lining, cave tubing, and river rafting make Costa Rica a popular international travel destination.
Country #12
Bermuda
Bermuda is popular for its pink sandy beaches. It is a perfect vacation spot for people who love diving and have a deep admiration of the underwater world.
Bermuda offers a rich experience in terms of coral reefs, underwater caves, and a wide variety of marine life.
Country #14
St. Martin
Many tourists regard St.Martin as probably the most stunning islands ever. A number of tourists make it a point to travel nearly every year to bask in the Caribbean sun and sparkling, azure waters.
This island is a perfect blend of island culture with a dash of European charm!
Country #13
Brazil
This one is best known for its distinct taste in dance and music. If you are a music and theater lover, Brazil should be on your list as it has some incredible music festivals and theater shows to offer.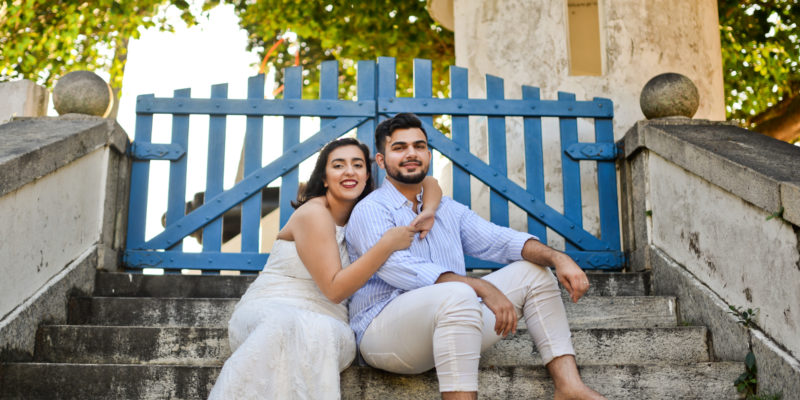 Country #15
South Korea
Calling all the Korean cinema lovers! Now is the time to take a trip down there and live its vibrant culture, exotic cuisine, and rising cafe culture. Make sure you visit modern Seoul to witness Hanok homes and amazing decade-old teahouses.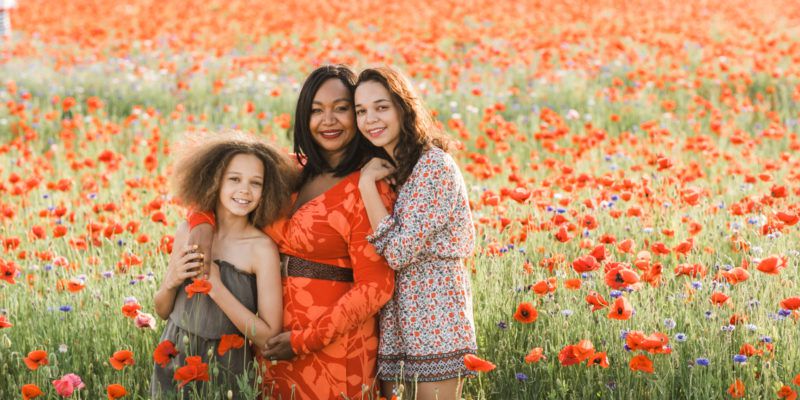 Country #16
Malta
A holiday in Malta means spending most of the time admiring glittering, azure waters and golden sand. Additionally, Malta makes for one of the ideal international destinations for snorkeling and swimming.
Also, relive your childhood as Mellieha in Malta was where Popeye was shot. A boating, sunbathing, and fine dining experience is waiting for you!
Country #17
St. Lucia
This beautiful combination of sunshine and tranquil beaches makes it a perfect place to escape from the monotony of life. The lush rainforests and stunning vertical cliffs are more than enough to refresh you from an otherwise chaotic, busy life.
Other than yellowy-golden beaches, St.Lucia has also got black beaches. Additionally, if you are looking for one of a kind hiking experienced and some Creole cosine, St.Lucia should try your pick! Also, you will be awe-stricken at the sight of volcanic sites in Cape Verde and the Canary Islands.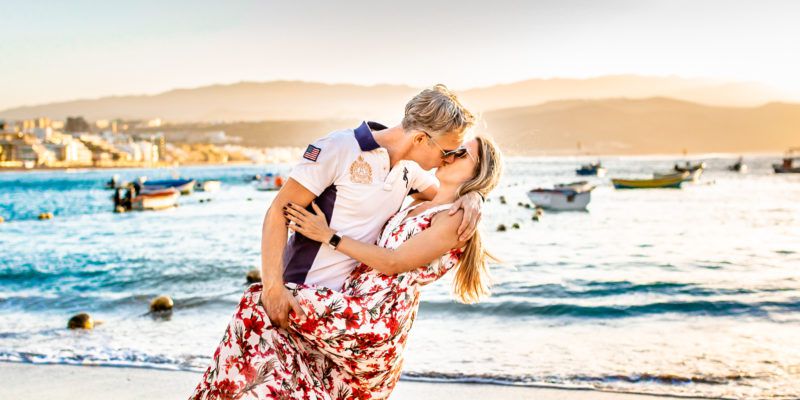 As Americans, remember that it should be our topmost priority to put our best foot forward in these testing times. The least we could do is be compassionate and understanding enough to follow local rules and guidelines and fight this pandemic as one whole global community. 
It should reflect in our demeanor that we Americans are grateful for them to open their borders to welcome us.
Buy memories, not things…
Limited time only!
SEE OUR GIFT CARDS
Great customer service and experience
Photoshoot in very short term
The most destinations on the market
Very positive customer feedback
1106
Photographers & Videographers
989
Destinations world-wide
100% Money Back Guarantee
We believe in our service and quality of our photos so much that we decided to offer a 100% money back satisfaction guarantee for your photo shoot. If you don't like your online gallery once we deliver it, you can contact us within 7 days and claim your money back. Find more details in our Terms.