Choose Your Videographer in Cape Town
Localgrapher is the largest vacation photo company and the only global video company in the world! Choose from over a 1000 hand picked local professionals and make your perfect memories last forever!
This is What You'll Get with Every Booking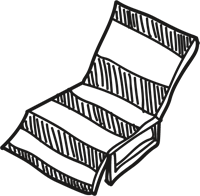 Individual Approach
Handpicked Local Professional
Special Requests Option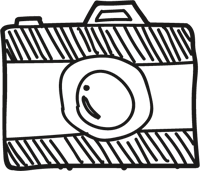 Top Shoot Spot Recommendations
100% Money Back Satisfaction Guarantee
Private Session
100% Money Back Guarantee
We believe in our service and quality of our photos so much that we decided to offer a 100% money back satisfaction guarantee for your photo shoot. If you don't like your online gallery once we deliver it, you can contact us within 7 days and claim your money back. Find more details in our Terms.
Make the Most out of Your Cape Town Shoot
Tip #2
The Best Time of the Year to Visit Cape Town
Holiday time is indeed the best time for everybody. The thought of never-ending fun is inevitable. However, planning for one can be quite daunting. The destination itself, what to do, what to expect and most importantly when to visit the chosen destination, are all factors that you need to take into consideration. Speaking of destinations, Cape Town is an all-round winner thanks to the awesome selection of year-round events and moderate climatic conditions.
This vibrant city will deliver on all fronts and is more than a sure bet. But when is the best time to visit Cape Town? Luckily, this haven has a lot to offer all year round and your Cape Town photo shoot will turn perfect anytime. Depending on what you want to do, you can plan your vacay at any time of the year and expect to have a fun-packed family holiday. In this insightful article, we'll take you through a monthly breakdown of what Cape Town offers and let you decide exactly what time works best for you!
Tip #3
Visiting Cape Town in January
In Cape Town, January is the Peak tourism season. Temperatures are at about 30 degrees, so heat waves are common. Tourists tend to descent into the city as though they are sent by a mighty being. Bars, restaurants, destinations, and beaches are all filled up in anticipation of what the summer weather has in store.
The City's vibe communicates the fun and a frenzy of activities. Everyone is out to take full advantage of the clear blue skies and start their year on a high note. For every professional photographer in Cape Town, January would be the best time to take nice and romantic photos and while enjoying the relaxing sundowners especially on the beach!
There are numerous celebrations, for instance, Tweede Nuwe Jaar which translates to Second New Year as well as the Newlands New Year's Day cricket test. During this time, expect crowds, long queues, and higher prices. If you are up for it, it's not a bad time to visit. You will have the time of your life. After all, it's The Tavern of The Seas!
Tip #4
Visiting Cape Town in February
The month of love meets Cape Town still upbeat. It is slightly quieter than December and January, but still has a lot to offer. Capture every beautiful moment with your loved one(s) by your side by setting out on a pro photoshoot with your Cape Town engagement photographer and carry the memories created with you. The weather is perfect (temperatures are at around 26 degrees) and the queues are considerably shorter. Most residents may have resumed work, but the city is still as busy as a bee.
By this time, the cricket season is mid-way. You cannot miss a game or two at the Newlands Stadium. There is the Rugby Festival as well. Interestingly, it puts more focus on the food and drinks rather than the actual sport. February is a perfect time to take on an outdoor picnic kind of activity. As always it's never a bad idea to hire a private photographer based in Cape Town and turn your picnic into a photo session! Get to enjoy the summer concert or even a movie under the stars.
Tip #5
Visiting Cape Town in March
The weather during this time is still quite agreeable, with the winds starting to die down. Most tourists have started to take their leave, so the place is less crowded. In March, there is a slew of fun events; Cape Town Cycle Tour and Cape Epic if you dig that. The Cape Town International Jazz Festival and Cape Town Carnivore will keep you busy if you are big on culture.
The rains might have started to kick in, but they will not deter you from having some fun and quality time in the mountains or at the beach. Visit the mountains with your family and savor every moment by taking photos of the picturesque environs. Plus, you can hire a Cape Town-based family photographer and make some memories that will last forever.
Tip #6
Visiting Cape Town in April
There is something special about April and it is Cape Town's well-kept secret. The weather is slightly more temperate. It might be the beginning of showers, but it is the best time to check-in especially if you are avoiding crowds.
There are a lot of offers on most destinations given the upcoming Easter celebrations. Most places may close down for Easter, but you can avoid the frustration by visiting some time before or even after the festivities. By now, temperatures average at 22 degrees. For a seasoned pro photographer in Cape Town, South Africa, this would be the best time to indulge in serious photography given the fewer crowds. So why not to hire one?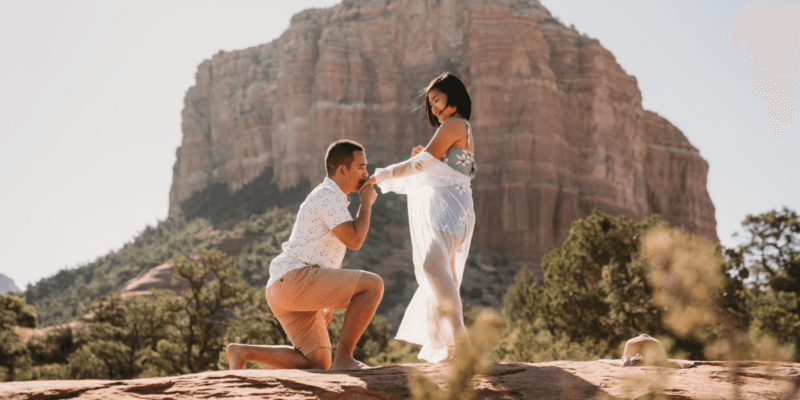 Tip #7
Visiting Cape Town in May
May marks the entry into the main rainy season; temperatures are down to 20 degrees. As such, outdoor activities may be limited. If you are more of an indoor guy, this would be the perfect time to visit. When the weather clears, it leaves behind clear blue skies with impeccable mid-range temperatures.
It is harvest season for most. As such, there is a myriad of wine and food festivals that will be thrown your way. If your kind of fun is pottering between wine farms, this is the perfect time to visit. Being one of the most photogenic cities, take as many photos as you can at the festivals, wineries or even vineyards. Check out the price for booking a Cape Town-based photographer HERE.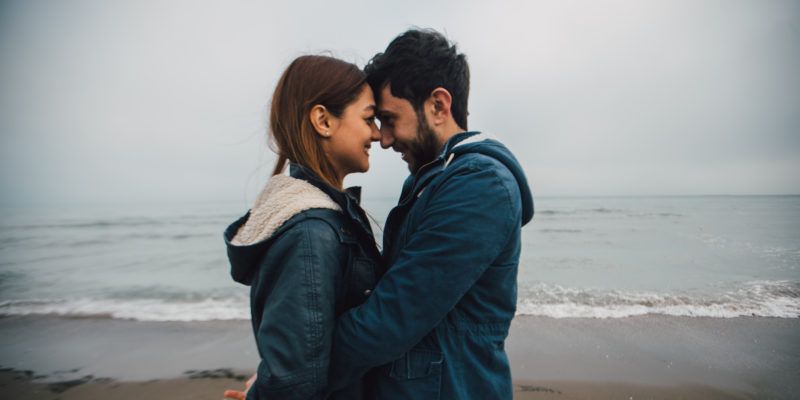 Tip #8
Visiting Cape Town in June
This is the month for all the whale lovers. June marks the start of the whale season. Who even knew that these subtle giants have a season? During this time, it is highly likely that you will spot one in a bay nearby. How about those nice selfies with the whales? Or even better – hire a Cape Town photographer who will take the best pictures for your Instagram for you.
The wine and food festivals still continue relentless, and winter menus start to flock restaurants. If you intend on sampling the city's best foods, this is just the right time to visit. The rainy season might fool you with temperatures down to 18 degrees, but don't let it. On a clear day, June would be the perfect time to embark on a hiking spree or a walk in the trails that the city has to offer. A photo or two during your hikes will forever remind you of when life was great!
Tip #9
Visiting Cape Town in July
July comes as the city's coldest month. The low temperatures, combined with the rains, can really demotivate you into checking in at this time. However, Cape Town stands strong as a destination.
The several annual events scheduled in July will surely keep you warm. Deals on food and accommodation are unbeatable. You will enjoy a quieter ambiance as most tourists are far gone by now. Indoor activities are still in plenty with whale watching topping the list. Who knew that was a thing? During this time, immerse yourself into some splendid photo session with friends and family! Ready to go? Check out the price for booking a Cape Town photographer HERE.
Tip #10
Visiting Cape Town in August
Another cold month down south. You might need to flaunt your sweater game during this period. Temperatures during the day rarely get to 20 degrees. Despite the cold, the city's charm still lingers. This would be a good time to capture the city's charm in all its majesty.
Cape Town is always every photographer's dream as you get a chance to capture some amazing pictures. If lucky, you might still spot a whale or two. Seize every moment and have some amazing photo session with your personal photographer in Cape Town! It marks the beginning of the wildflower season, and a couple of minutes away from the city center might lead you to a breathtaking natural display. In August, spring starts to take hold.
Tip #11
Visiting Cape Town in September
Whales are a big deal in the Cape and the Hermanus Whale Festival proves it. Towards the end of the month, the celebration is held to mark the end of the whale season. During this time, traffic is terrific and organized chaos is common. As such, it is advisable to book ahead of time.
September is packed with various exhibitions and amazing wildlife to see, so it is quite a good time to visit. Embark on those safaris and take numerous fun-filled photos of Cape Town's wildlife. The weather is friendly enough to allow you to go hiking. A visit to Kloof Corner, a rocky ledge at the very edge of Table Mountain, will give you the best opportunity for a photoshoot of Camps Bay and Lion's head.
Tip #12
Visiting Cape Town in October
This is definitely the best time to hike in the Cape. The temperatures may be low at night, but during the day, they are quite favorable for outdoor excursions. The city's momentum changes in preparation for the upcoming tourist season. A visit to Signal Hill will be the best thing for you, your friends, and family! As the sun goes down, you can have a photoshoot; all for memories sake!
Tip #13
Visiting Cape Town in November
Meet December's sexy cousin! By the time it is November, you can already feel the December fever. The mountain trails, beaches, and restaurants are all busy, taking the city to an upbeat tempo! Temperatures have already started going up as if they too understand that December is just around the corner.
November simply delivers the message that summertime is here with us! From Wally's Cave up Table Mountain, take some spectacular photos of the Mountain and savor each moment.
Tip #14
Visiting Cape Town in December
It's a hot mess in Cape Town by the time December reaches. The beaches are packed, vibrant and filled with life! During this time, having a photo session of your life is almost inevitable! The city is filled with tourists, ready to party like crazy! Christmas in the Tavern of The Seas is celebrated publicly. Most locals have taken their annual leaves in readiness for a good time!
Temperatures are quite high. Lucky for you, you can get to cool off by taking a dive into the sea! December is simply the city's time to wind off and have the time of your life! The queues may longer and most places crowded, but at the end of the day, everything is worth the wait!
Top Photo Spots inCape Town
Other Destinations in South Africa
1217
Photographers & Videographers
1065
Destinations world-wide
Photo Occasions People in Cape Town Love