30. 10. 2019
Winter Photoshoot Ideas You Want to Surprise Your Better Half with
Winter. As much as winter's cold is piercing, there is beauty in all that there is with winter. With winter, there comes that romantic aura that fills the air. The cold weather is bound to literally confine most people indoors. However, that does not mean that we cannot have fun. Rock some boots and warm clothes and you're ready to kick off some of the best winter photoshoot ideas!
Quite a good number of people would be inclined to think that winter hasn't got much to offer especially when it comes to matters of photography. Well, that is nowhere close to the truth. As a matter of fact, winter bestows one the opportunity to take some cool professional photos that will for sure impress and wow anyone who sets his/her eyes upon.
For couples especially, winter could be what you need to create some amazing memories. Memories that both of you will forever savor years on. Is there a better way of keeping memories than taking some great pics? Certainly not. Whether you're planning to propose to your loved one or celebrate an anniversary with your better half, we have compiled a list of some amazing winter photoshoot ideas that both you and your soul mate can try out to make your pics juicy and saucy! 
Idea #1
Get Playful
Getting playful with the love of your life has never gone out of style and it isn't any time soon. As you get cozy and all, have your personal photographer snap some amazing pic as you enjoy moments of pure bliss. How about a piggyback ride? Or some snowball fighting? You bet that this is among the easiest to hack winter photoshoot ideas and it is amazing in all manner of ways.
Idea #2
Wine and Dine in the Snow
We all have seen couples from around the globe winning and dinning in Porsche restaurants. How about you try something different? Like, dinning in the snow! Prep up the dining table with some wine and eateries. Leave the rest to your trusted Localgrapher. Don't feel shy to get cozy and exchange a kiss here and a kiss there.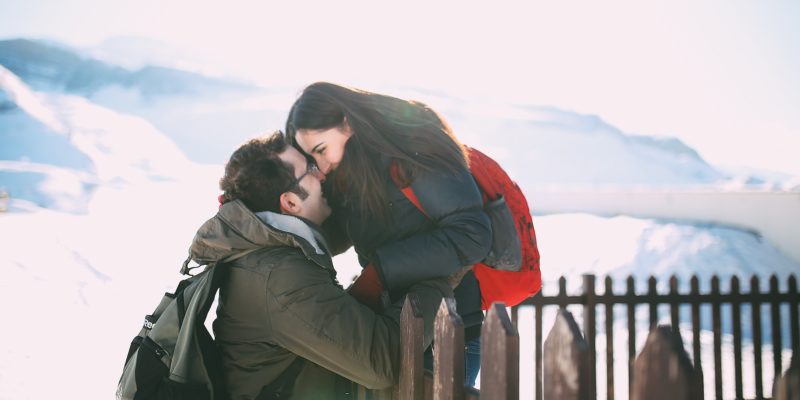 Idea #3
Get to Snuggle Up in a Blanket
Winter's cold calls for one to keep warm. If your better half happens to be around when winter's wrath strikes the land, you can be rest assured that you won't freeze out from the cold. Snuggle up! Whether indoors or outdoors snuggling up in a blanket is ever so romantic. Cuddle up with your soulmate and get your private photographer to capture some amazing moments of pure genuine intimacy. You'll be glad for making such a wonderful decision. This is among my favorite winter photoshoot ideas of all time.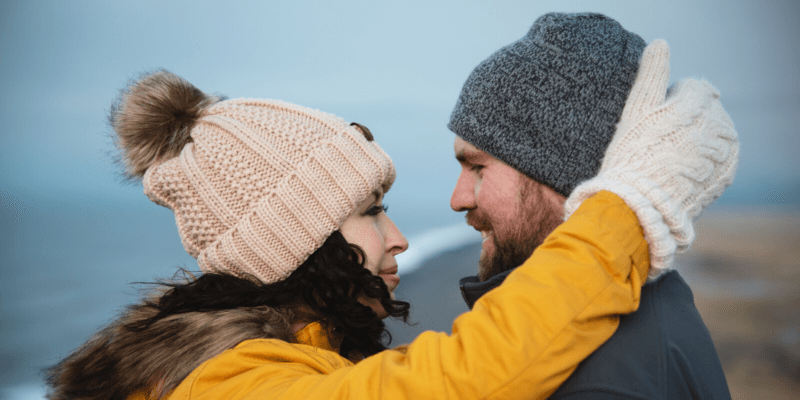 Idea #4
How About Some Fun and Games?
To some, winter may not be the best. But to the 'few' lot, it is a blessing. For snowboarders especially, winter is always a moment to be anticipated. For snowboarder couples, this the moment where you ought to grab the bull by the horns! You know, seize the moment while the opportunity lasts. Together with your better half, head of to some lofty snowy mountain for some snowboarding and have your Localgrapher capture these special moments as you get to indulge in something that both of you love. You will forever cherish these moments.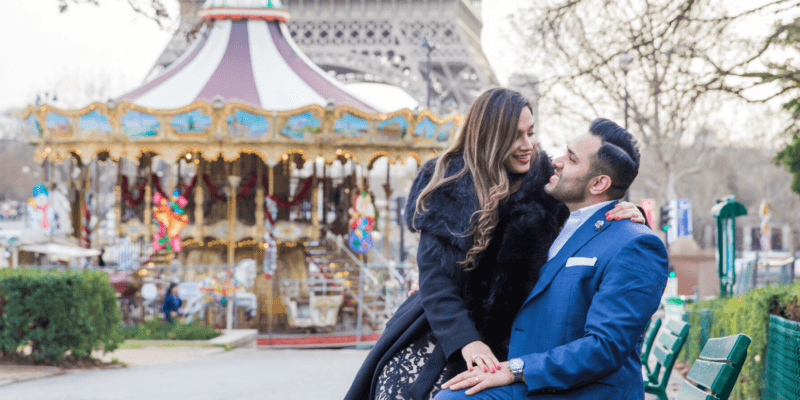 Idea #5
A Bed of Roses
Roses are a symbol of a love that is pure and true and suitable for almost every occasion and season, winter not being left out. Out in the snow, prepare a bed of roses and surprise your better half. They will love it all the way! This surely makes it effortlessly to the top of the list when it comes to winter photoshoot ideas.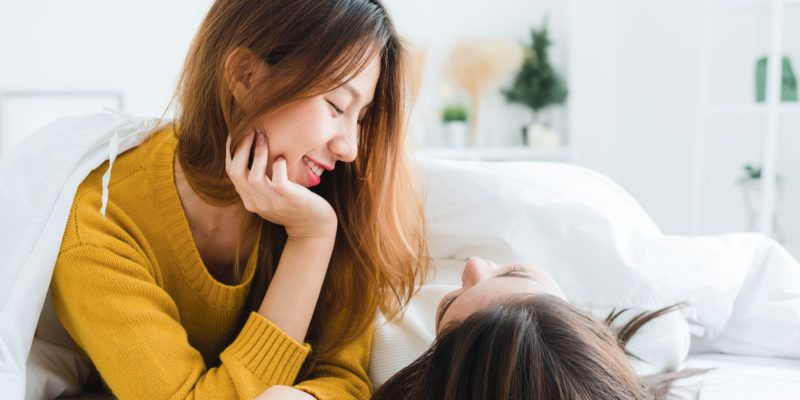 Idea #6
"The Early Love Birds''
They say that the early bird catches the worm. Well, the early love birds do catch the winter sunrise! During winter the sun is a scarce ''commodity'', as such surprising your better half with an early morning couple photo shoot is for sure among the most timeless winter photoshoot ideas. During these short-lived moments, have your favorite Localgrapher capture some gloriously romantic pictures of you and your better half as you get sun-kissed by winter's sun.
Idea #7
Take a Stroll Down the Streets
A stroll down the streets is yet another beautiful way of surprising your lover. Get easy around each other, kiss and hug like no one is watching while your local photographer snaps some endless and gorgeous pics. After all, it's you and your lover against the world!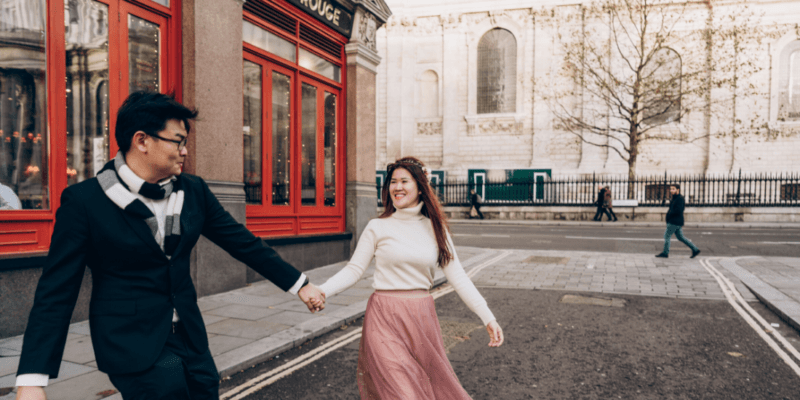 Idea #8
Serenade Your Lover
A serenade never disappoints. As a romantic gesture towards your better half, take him/her up some lofty hill for the surprise of their lifetime. To add some sauce to the surprise or rather to spice up your surprise, how about you have them blindfolded? As your love gets happy and all, your Localgrapher will snap some great photos of these divine moments of happiness. Moments that both of you will forever relish and cherish. If you are not a singer, fret not. You can always bring a band to play your love's best song.
Idea #9
Dancing in the Snow
While you head off to the woods for some winter photoshoot with your lover, and your photographer is snapping one pic after another, how about you bring a radio to the photoshoot without the knowledge of him/her? You bet that this will catch them by surprise. To make the surprise even more interesting, how about you bust some moves? You know, get them to join you on the 'dance floor' and dance in the snow like there is no tomorrow. Your better half will be more than pleased after the photo shoot is over. It will be a moment that will forever linger in their minds and yours as well.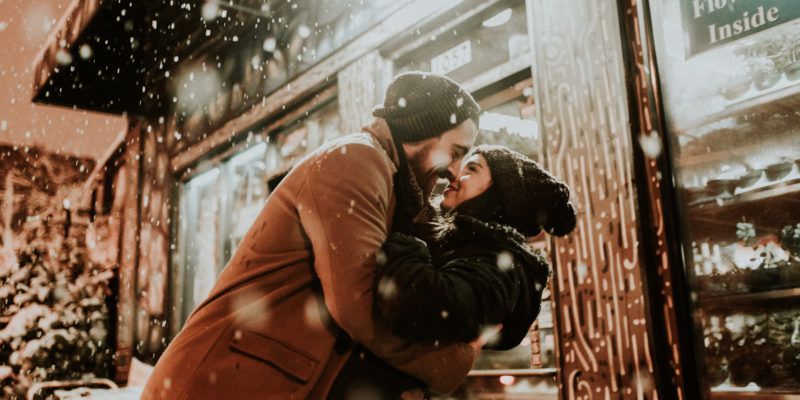 Idea #10
Pop Some Champagne!
Popping champagne has always been the norm for years. It never takes most by surprise as it always takes place in some Porsche hotel. However, doing things differently like popping in the wild when it snows is a good way of surprising Bae. While at it, have your Localgrapher document these precious moments. Whether you're celebrating an anniversary, or proposing, popping some champagne in the wild snowy mountains is indeed one of the lovely winter photoshoot ideas that will rekindle your love.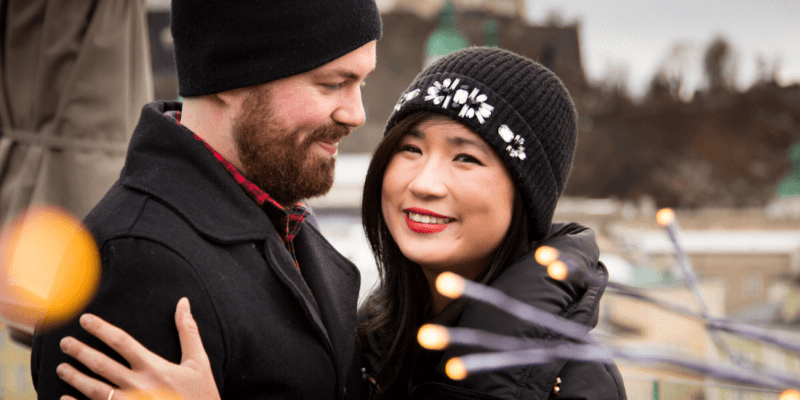 Idea #11
Get Buried in the Snow!
We have seen people bury themselves in the sand during the summer, but how about you burry yourselves in the snow and have your Localgrapher take some great pics? You bet that this is lovely. How about you steal some kisses and a tight affectionate hug to add to the romance?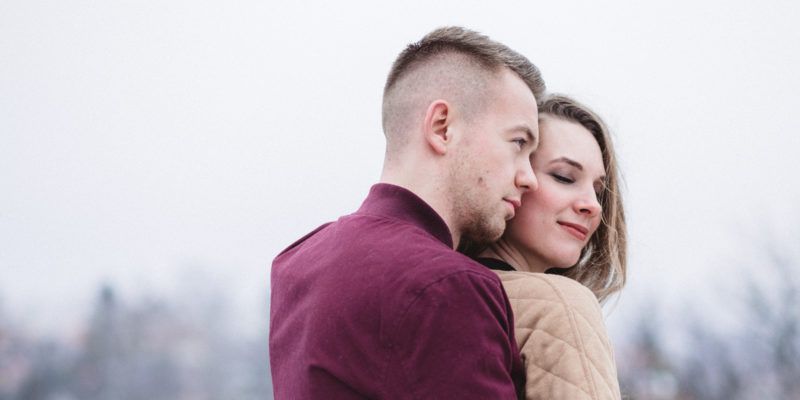 Idea #12
Dinning in the Clouds
When we speak of dinning in the clouds, we don't mean hopping on some plane and neither do we mean jumping off one, not to say that you cannot dine in a plane. Hand in hand with your lover, hop into some hot air balloon and dine yourselves away! Dinner in some hot air balloon will definitely be a sweet surprise to your partner. They will love it all the way and even take your relationship to greater horizons. You know, to the clouds!
Idea #13
How About Some Dog Sledge Photoshoot?
A photoshoot on a dog sledge is not only a unique but also surprising to your lover especially if they've never hopped on to one. There is the adrenaline rush as the snow paths get bumpy. You can be certain that this will be a moment that your lover will never forget. Have we ever heard of proposals on a sledge? Or an anniversary celebration on one? Well, we particularly love this as an interesting winter photoshoot idea, we hope you do too.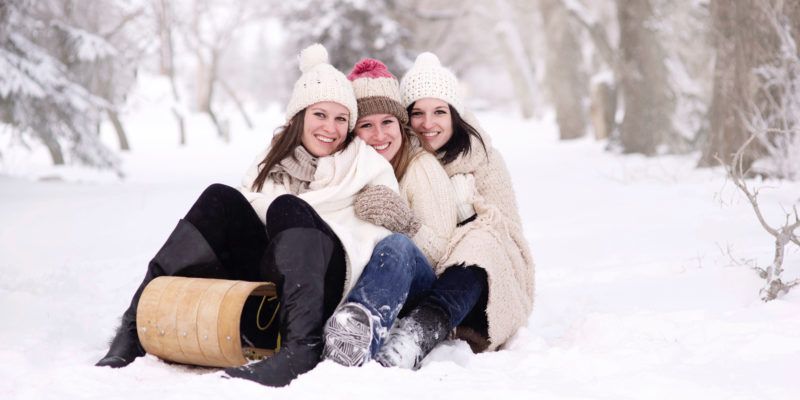 Idea #14
Cable Car Photoshoot
Among the great winter photoshoot ideas of surprising your better half with is having one on a cable car. This is both a unique idea and a surprise all wrapped up in one with a ribbon on it. Your soul mate will marvel all the way as there could be no other way of creating wonderful memories together.
"Winter is here", so the phrase goes. For some reason, it makes it sound as if winter is the one dreaded season of all seasons. However, it does not have to be like so. Winter has its fair share of good times. As a matter of fact, it is the best season for lovers. This cold season calls for cuddling, kisses, snuggling and all the nice romantic vibes.
Winter can be the season when you can take advantage of photography like never before. Get your local photographer capture moments of you and bae sharing love like never before. With the winter photoshoot ideas above, you are bound to have some lifetime photos that you can forever look at and smile at the spectacular display of love that you and bae share. Go on, let the love flow and spice it up with all the nice photos that you can think of!
Buy memories, not things…
Limited time only!
SEE OUR GIFT CARDS
Great customer service and experience
Photoshoot in very short term
The most destinations on the market
Very positive customer feedback
1203
Photographers & Videographers
1046
Destinations world-wide
100% Money Back Guarantee
We believe in our service and quality of our photos so much that we decided to offer a 100% money back satisfaction guarantee for your photo shoot. If you don't like your online gallery once we deliver it, you can contact us within 7 days and claim your money back. Find more details in our Terms.