Choose Your Photographer in Tokyo
Localgrapher is the largest vacation photo company and the only global video company in the world! Choose from over a 1000 hand picked local professionals and make your perfect memories last forever!
Often booked
Photographer
Special Arrangement Hero
This Localgrapher goes beyond standard requests! Ask for something special.
This is What You'll Get with Every Booking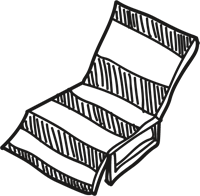 Individual Approach
Handpicked Local Professional
Special Requests Option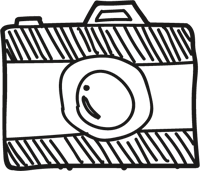 Top Shoot Spot Recommendations
100% Money Back Satisfaction Guarantee
Private Session
Photographer
Photo Tour Guide
Explore the best photo spots and learn how to make the most out of your smartphone or camera snapshots.
Photographer
Photo Tour Guide
Explore the best photo spots and learn how to make the most out of your smartphone or camera snapshots.
Special Arrangement Hero
This Localgrapher goes beyond standard requests! Ask for something special.
Photographer
Special Arrangement Hero
This Localgrapher goes beyond standard requests! Ask for something special.
100% Money Back Guarantee
We believe in our service and quality of our photos so much that we decided to offer a 100% money back satisfaction guarantee for your photo shoot. If you don't like your online gallery once we deliver it, you can contact us within 7 days and claim your money back. Find more details in our Terms.
Make the Most out of Your Tokyo Shoot
Tip #1
The Best Time of Year to Visit Tokyo, Japan
From time to time, we leave all the 'normal' things and the worries that life has got to offer behind and set out on some soul-revivifying vacay. We get to visit cities that we have never been to and places we have never seen. That right there is the beauty with traveling and setting out on vacays. Adventure! Getting to learn a thing or two during our vacays is even better. It leaves a permanent mark on our souls and memories that not even we can erase. Better yet, the pictures we get to take will forever act as a constant reminder even when our memories fail us.
Tokyo. Known by virtually all and loved by all who have been here, a visit to this splendid Capital of Japan never disappoints come what may. How so? Well, there's always something for everyone! From beautifully manicured botanical gardens and parks to candid one-on-one interactions with Mother Nature, you certainly cannot lack. However, the question at hand is; what is the best time of the year to visit Tokyo? 
To start off with, Tokyo is a hot tourist destination all-year-round and it all boils down to preferences and what works best for you.
Tip #2
Visiting Tokyo during Main Season
A visit to virtually any top tourist destination on earth is determined by weather and this is certainly out of the question. All you got to do is find what weather perfectly suits you. However, as much as the weather is the main factor here, some certain factors cannot be negated. For instance; the crowds. Are you a people person? If not, there's a time of the year that will certainly work out for you.
During these four months; March, April, October, and November, the weather at Tokyo is at its best. With temperatures ranging between 19 and 25 degrees, Tokyo is in a frenzy of outdoor and sightseeing activities. Better yet, this bestows unto you a chance to take some perfect shots from our professional photographer in Tokyo, Japan.
Other than being a top-notch tourist destination, Japan is known to be a hot technological hub with inventions sprouting from virtually any part of the country. This way, even the least of travelers have got a reason to pay Japan a visit! From the buzzing city life to the tranquil environs, there's virtually everything for anybody! A life without traveling is quite distasteful. Dare to travel, savor every moment that comes along and as always remember that "a picture is worth a thousand words!" Take lots of them!
Tip #3
Top Attractions to See and Things to Do in Tokyo
Family Photo Shoot in Ueno Park
A top tourist attraction in Tokyo, Ueno Park is a destination you ought to visit. With a great ambiance, it is simply perfect for family and a fun venue for some fun kids photos. Here, you will find beautifully landscaped gardens and a zoo. A professional family photographer in Tokyo will be at your disposal to capture some great family time. 
Photos from Tokyo National Museum
For those who love culture, history, and diversity, Tokyo National Museum has got to be a venue of interest. Being the oldest and the largest national museum in the whole of Japan, not to mention the sixth in the world, one phrase sums it up; a beautiful splendor! With tens of thousands of pieces to exhibit, you certainly cannot exhaust it all. For a parent with kids, this is yet another great destination to visit. To crown the wonderful times, get yourself a personal photographer in Tokyo who will capture some great moments for old times' sake. 
Dramatic Photo Session at Yasukuni Shrine
Built-in memory of fallen war heroes who died fiercely defending their country, a visit to the Yasukuni Shrine creates a somewhat melancholic ambiance. The 15th of August marks the anniversary of Japan's defeat in the Second World War. During this time, quite a sizeable number still visit this historical shrine to offer their prayers. The best and affordable of photographers in Tokyo are available to take some crisp photos of you and your best friend. However, it is good to note that photography inside the shrine is forbidden as it is viewed as disrespectful.
Fun afternoon with your photographer in Sumida Aquarium
With easy access, a visit to Sumida Aquarium is worth every penny. Whether you're alone with your fiancée or with your kids and you're unsure what to expect, your anxiety levels are certainly at their peak. Well, what to expect shouldn't be too much of worry as there are tons of things to do. At the Sumida Aquarium, you will see lots of sea life from fish to penguins and even sea lions! The bubbliness of these animals is with no doubt a clear indication that they're well cared for. For some icing on the cake, hire a private photographer in Tokyo to take some of the best pictures for you to post on Instagram! Did you know that Sumida Aquarium is host to over 10,000 sea creatures? I thought you should know!
Romantic Paparazzi Photo Shoot at Sumida Park
Less than a kilometer away from the Sumida Aquarium is the stunning Sumida Park! Located right next to Sumida River, Sumida Park offers an unmatched serene ambiance and a great view of the city as well. Best when visited as from late March to mid-April due to the cherry blossoms season, the Sumida Park is indeed a great and romantic place to tag your lover along. Capitalize on this moment to propose to your lover as the environs are just perfect for the occasion! For an unforgettable moment, have a proposal photographer in Tokyo capture moments of sheer genuine bliss! Enjoy the pink blossoms along the riverside and an unlimited amount of fun during the Sumida Park Cherry Blossom Festival! For a newly engaged couple, having an engagement photographer in Tokyo takes some great and endearing pics of you and the love of your life!
Capture the view from SKY CIRCUS sunshine 60 Observation Deck
For some fun-filled way to wind up your visit to Tokyo, paying a visit to the SKY CIRCUS Sunshine 60 Observation Deck is definitely worth the while. With a cool ambiance filled with mellow music that sets the mood just right, you can be sure to enjoy every second at the SKY CIRCUS! Enjoy some splendid views of the city and thereafter some great delicacies available here. How about some VR swing coaster? It's simply thrilling and marvelous! Worried about who's going to capture some fun moments? A photographer in Tokyo will be happy to capture such great times of your perfect photo shoot in Tokyo whether you're traveling with your family, friends, or solo!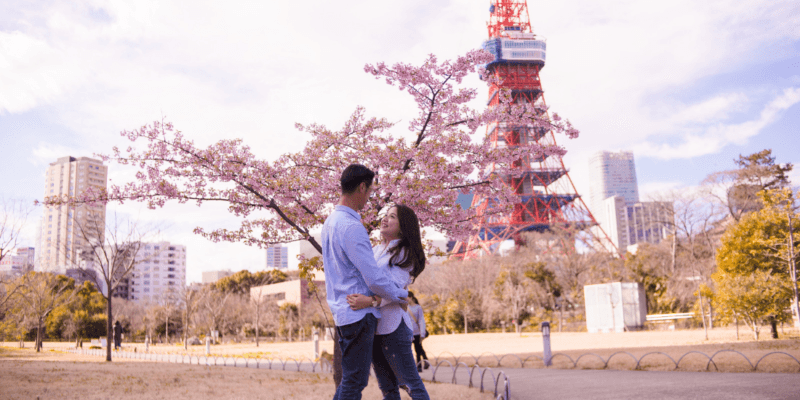 1189
Photographers & Videographers
1042
Destinations world-wide
Photo Occasions People in Tokyo Love