7. 1. 2020
Throwback to the Most Creative Vacation Photography Ideas of 2019
Your vacation trip is your adventure and escapade of a lifetime. Whether you are a travel enthusiast or going to experience your first holiday with friends, family, or a significant one, you must have some vacation photography ideas. Not only does capturing your travel trips help you seize your fleeting moments but it also lets your Instagram followers see the world through your eyes. What about giving your followers some vacation goals for 2020? 
This vacation, you do not need to take the same old style pictures as everyone. Instead, try mimicking the famous architectures, sunset silhouettes, and optical illusions work for you by hiring the best vacation photographers. 
A professional local photographer can turn your simple enliven friends road trips into the souvenir you want to keep forever. From sightseeing to galleries to street photography, our photographers have the experience in the right domain to make your vacation memories lasting. 
Perfect to share on your Instagram or make vacation vlog; your vacation photographs will preserve your most fun and beautiful moments. Look no further and book your Localgrapher to execute some of our TOP 2019 vacation photography ideas on your next travel adventure.
The Most Creative Vacation Photography Ideas of 2019: Beach Edition
Fun Shots at Oahu, Sunset Beach
If you are looking for a calm and uninterrupted beach for your vacation photography, add Sunset Beach, Oahu, to your destination list. The water here is as calm and tranquil as lakes in all seasons, making it a perfect spot to try various vacation photography ideas. That means you can take plenty of creative and fun pictures while enjoying different water sports such as snorkeling and surfing. Don't forget to take your Localgrapher with you to steal your adventure moments when you are experiencing some of your most fun rides at Sunset beach.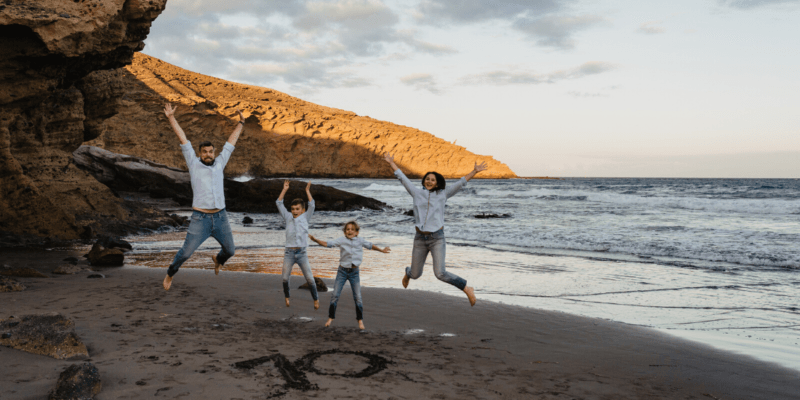 Idea #2
The Rocky Pose at Lahaina Beaches
Lahaina is full of interesting and turquoise beaches. So if you are on the USA trip, you should not miss out on the golden sand beaches such as West Maui or Ka'anapali Beach. The picturesque beaches are famous for uninterrupted mornings, great snorkeling and beautiful rocks. The best part is you can easily capture the beauty of these beaches by making some simple poses. 
You can find many rocks around these beaches and can turn them into your photography props.  Sit on the rock amidst of golden-white sandy beach and look straight to the water. Ask your Localgrapher to click your side-face poses while capturing the gorgeousness of the beach.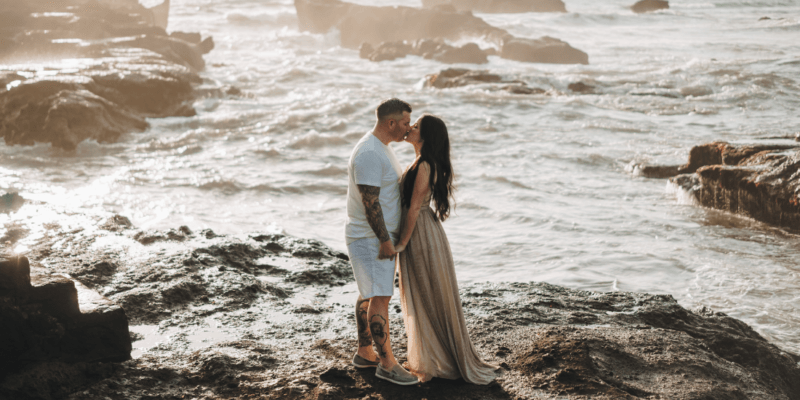 Idea #3
Chilling Poses at Coconut Island
Located 500 m off Phuket's coast, the popular coconut island is a place to enjoy some modern comfort. The island has three stunning beaches that have tons of rubber trees and mangroves. And that what makes this island a must-to- visit spot when you are in Thailand.  
You can take some cool poses by just lying and chilling under the mangrove trees.  The long shape of mangrove leaves makes shadows on the white-sandy beach, adding a unique element in your pictures.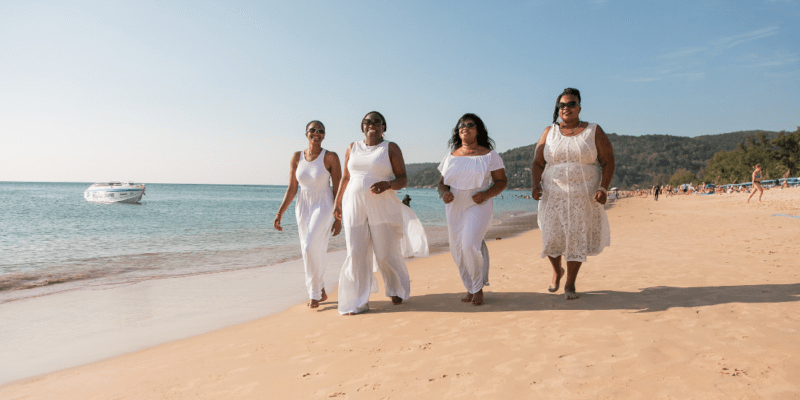 Idea #4
Get Some Insta-worthy Poses at Bathsheba Beach
Untouched and rugged are the perfect words when it comes to describing the picturesque shoreline of Bathsheba Beach.  Stand in the middle of the crystal-clear water and feel the waves without looking at the camera, or just lie down on the shore with one hand covering your eyes and one hand under your head.  The mesmerizing beach, with its huge boulders and white sand, makes an excellent backdrop to take plenty of insta-worthy shots.
Idea #5
Capture the Setting Sun at Mykonos Beaches
The architectural structures of Greece never disappoint its visitors and so its beaches, especially the ones that attract people of all tastes. Psarou beach, in this regard, is one of the places that have everything you can expect at the shoreline. 
Making an ideal spot for your vacation photography, Psarou beach is a place to de-stress your mind and capture natural views of the sunset. All you need is to sit in front of the setting sun and encircle the sun's image with your hands. Your expert Localgrapher will take a post-card perfect click by capturing your whole image from the back.  Remember that this shot needs expertise and only a Localgrapher can help you take this beautiful shot.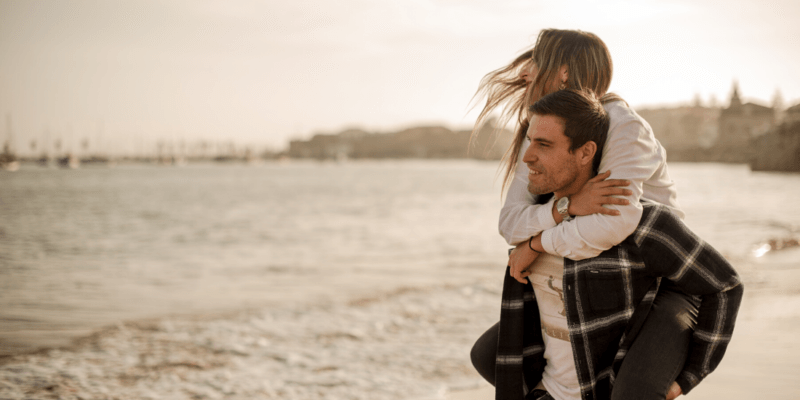 The Most Creative Vacation Photography Ideas of 2019: City Streets Edition
Idea #1
New Memories in New York
If your vacation destination is New York City this year, you have a great opportunity to take the best souvenir from your NYC trip. The stunning places and vibrant ambiance enable you to re-live New York's most iconic places. The best way to seize the far-reaching landscapes of NYC is to choose some Empire State buildings such as Madison Square Park and to go to its fifth avenue and take some adventurous and cool places. 
For example, if you are with your friends, sit on the roof wall with them, put on your glasses, and make surprising faces while your Localgrapher captures some rocking pictures.
If you want to narrate your romance story through your vacation photography in NYC, head to Manhattan Bridge. The beautiful bridge looks extra radiant at night. To make your vacation photographs a little dramatic, hold your loved one's hand and make a running pose. Turn your face, look at her face, and let your Localgrapher lock the moment.
Idea #2
Make Moments in Miami with Sunset Silhouettes
With its scenic blue Biscayne Bay views and vibrant Collins Avenue Skyline, Miami makes one of the best vacation photography spots. Whether you visit Art Deco building or enjoy in the nightclub on the Latin music beats, Miami has its own kind of fun-filled lifestyle, giving you tons of creative photography ideas.  
Sunset silhouettes, for instance, is one of the unique vacation photography ideas if you are at Miami Beach. Capture the golden moments of sunrise and sunset to make a spectacular silhouette picture. Do some "hand in hand" poses, or jump randomly in front of the sunset while your vacation photographer captures some silhouette shots.
Idea #3
Take Creative Poses in Georgia
If you are in Atlanta, you surely do not want to miss out on its bustling capital that is perfect for making your vacation photography ideas work. The ever-expanding cultural city has several iconic spots to rock your vacation photoshoots. Whether you choose spots like Piedmont Park, Atlantic Station, or Old Roswell Mill, every spot has a magical vibe to make your vacation photos a story you want to read countless times.
Simply stand in front of Atlantic Station or make a letter pose using your body to give your vacation pictures a unique, entertaining theme in Piedmont Park. Every shot will turn into an adorable photo to preserve your moments in Georgia. Discuss with your Localgrapher or let your creative imagination roam to try some more vacation photograph ideas.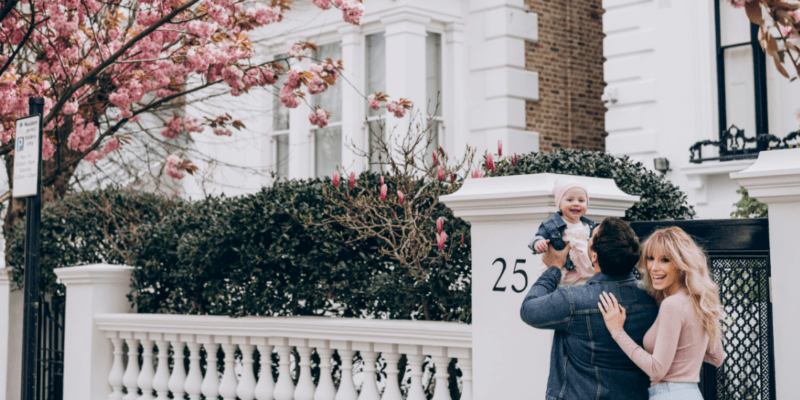 Idea #4
Go Retro with Your Pictures in Venice
There is no denying that Venice floods your imagination with a creative and unique nautical wonder.  The city is full of incredible architecture built on water. You can succumb to the beauty of this city while roaming in gondolas and teak boats. The colorful canals and little romantic bridges make the perfect locations for your vacation photography.
What about stealing a moment from your vacation trip into a romantic marriage proposal in the gorgeous destination?  Choose a scenic location like Riva Degli Schiavone on your vacation trip and surprise your girlfriend with a romantic proposal. 
With Localgrapher, you do not need to stress out to capture the perfect moment. Our photographers will help you make your most romantic proposal in an elaborating moment.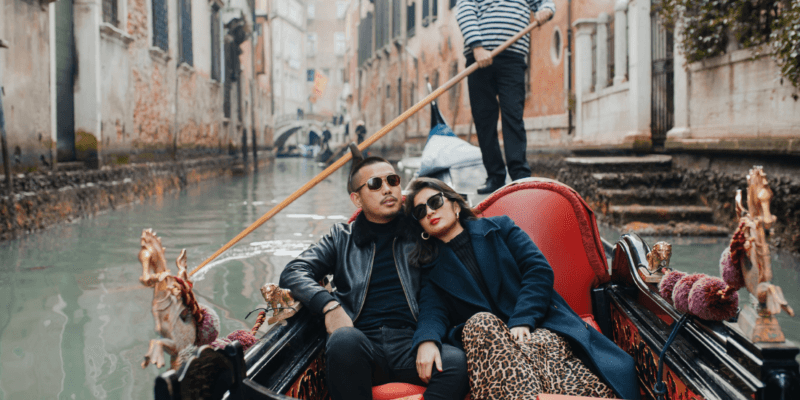 Idea #5
Post-Card perfect Pictures in Positano
Invest in capturing postcard vacation moments when you visit Positano. The beautiful Positano hills and beaches wait in the backdrop calling you for some amazing photo opportunities. 
Take some "wow vacation pictures" on the boat or just walk around the hills to capture some candid poses. Also, you can head to the hotel Poseidon's outdoor garden to take some Insta-worthy poses. With these stunning views, you do not need to make fake poses. Just holding a beer glass in the patio of the hotel will make an ideal vacation photo.
Idea #6
Laugh, Spin, and Move-in Brussels
Sweet, romantic, adventurous; if you want to experience all at one place, add Brussels to your vacation destination bucket. The gorgeous European city will help you capture the pictures of your dream. The best way to lock in some holiday memories in the picture-perfect spots like Grand-Place, Mont des Arts or the statues of Brussels is to take motion pictures.
Simply put, make some natural movements like spin, walk, hug, laugh, or even laugh with your vacation partner. Moving around in the pictures will make some amazing and interesting shots. Remember that mid-motion laughter always makes a better pose than stiff-looking poses. 
By hiring a local photographer, you can enjoy each moment of your vacation photoshoot instead of taking stress about making picture-perfect poses.
Idea #7
Capture the Elegance of Paris
Paris, without a doubt, evokes a unique feeling of amazement and wonder. The gothic architecture and romantic ambiance are everywhere whether you are in Parisian cafes, gardens, and rooftops. That means there are tons of famous iconic locations to help you secure the best views while you are vacationing in this incredibly beautiful city. 
Begin your vacation photography journey with the landmark of Paris, Eiffel Tower, to take some wonderful clicks. Make sure you wear a colorful outfit to complement the wrought-iron lattice structure of Eiffel Tower. Sit with your vacation partner in front of the wonder of the world. The secret of making this pose unforgettable is to tell your partner something funny about his personality and laugh freely while your Localgrapher makes it a memory.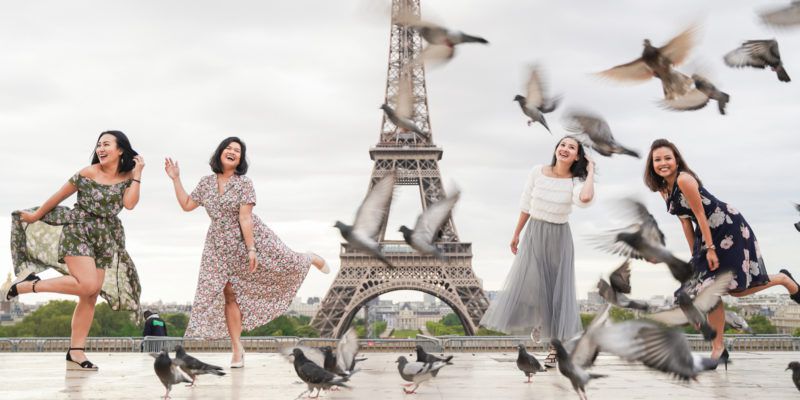 Idea #8
Capture the Romance of Rome
Popular as the Eternal City of Italy, Rome is one of the most visited cities. Simply choosing the traditional architectures for your portraits and backdrops is, without a doubt, an excellent idea to take your vacation photography to the next level.
If you are traveling with your crazy group of friends, the Vatican staircase can be your photography target. The spiral staircase has a grand spiral ramp. You can move from the road to the Vatican Museums. The spot is perfect for capturing a large group of people. Just sit and make some yoga poses on the double helix or intertwined spirals. Look up and let your personal photographer take the shot from the top stairs to capture the breathtaking view.
The Most Creative Vacation Photography Ideas of 2019: Day in a Nature Edition
Idea #1
Looking Away Pose in San Francisco
As the city of San Francisco is bustling with mesmerizing nature, it makes an ideal place for nature lovers.  Visit the Golden Gate National Park or San Francisco Botanical Garden if you are fond of urban green spaces. 
The "looking away" pose is a great idea to not only capture some stunning solo vacation photos but also give a chance to your viewers to enjoy nature to its fullest through your vacation pictures. Find your spot and just naturally look away on the horizon and let your viewers become a part of your vacation journey.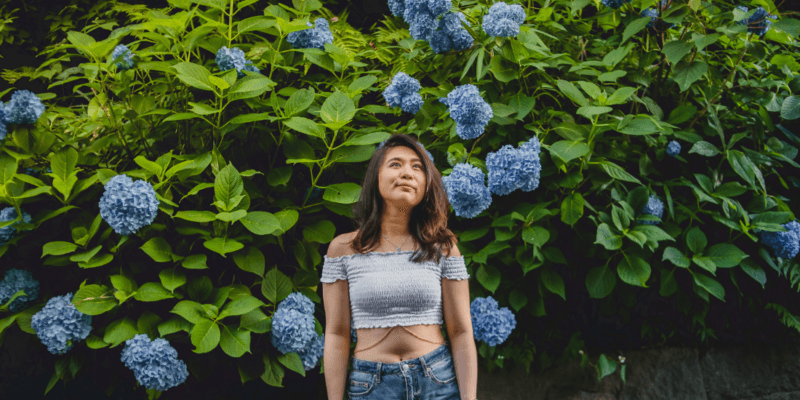 Idea #2
Walk in the Urban Deserts of Phoenix
Community gardens, green spaces, and plenty of nature-friendly cityscapes, head straight to Phoenix, if you want to see a spectacular ecosystem. The city is the center of some amazing outdoor adventures such as Sonoran Preserve and South Mountain Park. Get clicked while walking in the urban deserts of the city or hiking in municipal parks to add to some exciting photographs to your vacation album.
Idea #3
"Looking Out" Pose for a Change
This vacation photoshoot idea is neutral and is perfect to use if you are staying in a vintage resort. It gives your viewers an intimate view of the lodging or hotel in a unique pay. Just look out your window with a cup of hot coffee and let your vacation photographer take some beautiful clicks of you enjoying the weather.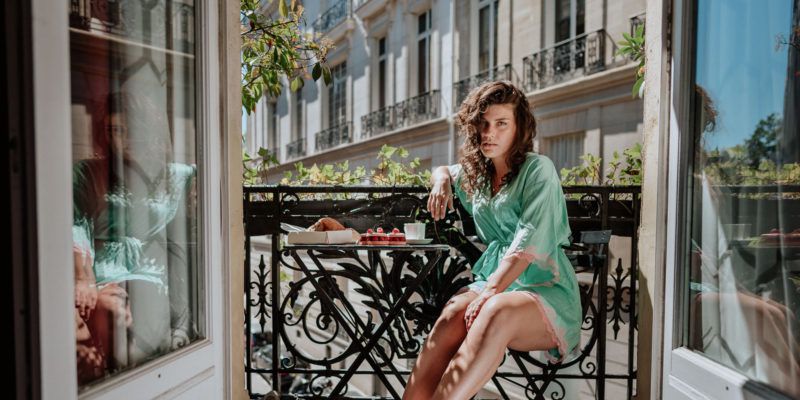 Idea #4
Enjoy the Natural Outdoor in Mexico City
Mexico City can be your next destination if you are looking for a place to enjoy a great mountain range. Sandia Mountain Range, in this regard, is the natural outdoor you do not want to miss out on. Take your Localgrapher with you to click your plenty of poses when you go on a sunset hike.
The Most Creative Vacation Photography Ideas of 2019: From Hot Summers to Windy Autumns
Idea #1
Haunt the Sun
This vacation photography idea may sound funny, but trust us, it will bring a smile on your face whenever you look back at the memories. It aims to capture the shiniest the hottest moments of your vacation. 
You need to find a spot where sunlight directly reflects on your face.  Look towards the sky, keep your one hand on your head and let your vacation photographer capture the sunshine in its full glory.
Idea #2
Capture the Authentic Emotions of your Friends on Summer Picnic
Vacations, picnics, and summers make a perfect combination.  Capture this picnic feel along with the natural and candid poses of your family and friends to make precious memories. Don't forget to take your Localgrapher with you to click perfect shots.
Idea #3
Dance in the Falling Snow
Winter vacation photoshoot is not complete until you take some cute dancing poses in falling snow. Whether you are with your kids or your significant one, just let your spirit free and enjoy the dreamy season with some dancing poses.
Idea #4
Blow the Snow
This quirky pose is everyone's favorite. It does not capture your face (blowing snowflakes) but also the winter vibes for your vacation pictures.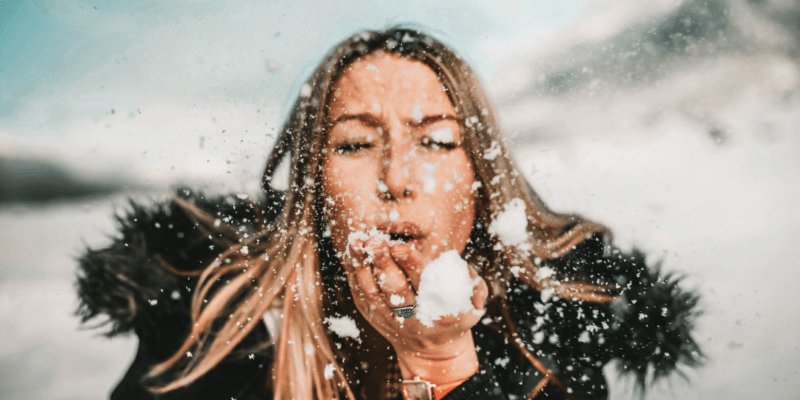 Idea #5
You, Rain, and Me
This creative vacation photography idea is for the couples who want to add the beauty of rain to their photoshoot. The simple pose is easy and adorable as you only need to share an umbrella in the rain and look into each other's eyes. Your private photographer will take care of the rest of the things.
Idea #6
Kiss Each Other in the Rain
An ideal pose for a small family, kissing each other in the rain helps you lock in your family love bond in the best way. To take this pose, stand in hierarchical order and kiss each other on the cheeks while enjoying the rain splashes on your faces.
Overall, vacation photography is a must to make some lasting memories. You need a photography expert to capture your lifelong moments in the best possible manner and our Localgraphers are the right people. Try these creative poses on your next vacation trip to make your 2020 unforgettable.
Buy memories, not things…
Limited time only!
SEE OUR GIFT CARDS
Great customer service and experience
Photoshoot in very short term
The most destinations on the market
Very positive customer feedback
1114
Photographers & Videographers
990
Destinations world-wide
100% Money Back Guarantee
We believe in our service and quality of our photos so much that we decided to offer a 100% money back satisfaction guarantee for your photo shoot. If you don't like your online gallery once we deliver it, you can contact us within 7 days and claim your money back. Find more details in our Terms.