25. 3. 2020
How to Take Pictures of Your Girlfriend So That She Won't Break Up with You
Pictures are the key to remembering an unbelievable vacation. It's through pictures that travelers can look back and re-experience all the activities they did, all the sights they saw, and all the fun they had. Photographs are taken whether you're a solo traveler, traveling with family, or a couple.
It's inevitable that if a couple goes on a trip together, they're going to take pictures together. It's also common for the girlfriend to use her boyfriend as her designated photographer (sorry guys, but we know it's the truth). With a duty as big as the photographer, we want to make sure the guys know how to get the perfect girlfriend pics while they're on a trip together. 
Follow These 9 Rules to Become a Girlfriend Photoshoot Expert
Rule #1
Be Willing
First thing's first, you need to agree to take her photos. Typically, if you're in the relationship, there's the unspoken job of being the designated photographer for your girlfriend. Sorry, we don't make the rules. However, if you've never discussed snapping girlfriend pics, just make sure she knows you support her in this soon-to-be epic journey.
To most travelers, photos are a celebration of the time you spent in a beautiful city. They are memories to keep for years. You will look back and cherish these moments. Odds are your girlfriend is thinking the same thing, and she will want only the best photos for her memory bank. Plus, the more willing you are, the more supportive you'll seem. That's great boyfriend brownie points!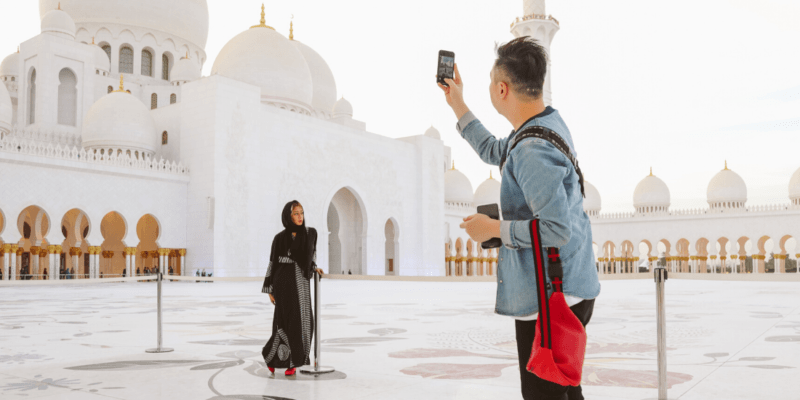 Rule #2
Have a Positive Attitude
Go in with a mindset that you are going to give your girlfriend the best girlfriend pics she could hope for. This trip might be a once in a lifetime opportunity for both of you, so we know you want it to be special. Act as if you are her photographer, lift up her spirits when she poses when she isn't feeling herself. A photographer's job is to make sure the object in the lens shines. In this case, you are going to make sure your girlfriend is the star she truly is. If it's fun for you, it will be fun for her.
This can be a unique bonding activity too. You two might feel more connected through the lens and in person. If you remain positive, she will too, even if her pictures don't come out as planned right away. However, if you compliment, even when she feels as if she's not looking her best, it will help the photo shoot process run smoothly.
Rule #3
Go with the Flow
If your girlfriend is pressing for a girlfriend photoshoot, chances are she knows what she wants. Or, maybe she doesn't. She, however, for sure knows that wherever you are vacationing, they will have the most beautiful spots for a photoshoot.
Either way, you are committed to sticking by her side as she figures it out. Another part of being willing and having a positive attitude is just going with the flow. This means following your girlfriend as she finds the best locations, the best hot spots, and the best poses for the most stunning photographs. The support you have along the way will be an immense confidence boost. It also means you get to see the beautiful sites as well, so no complaining!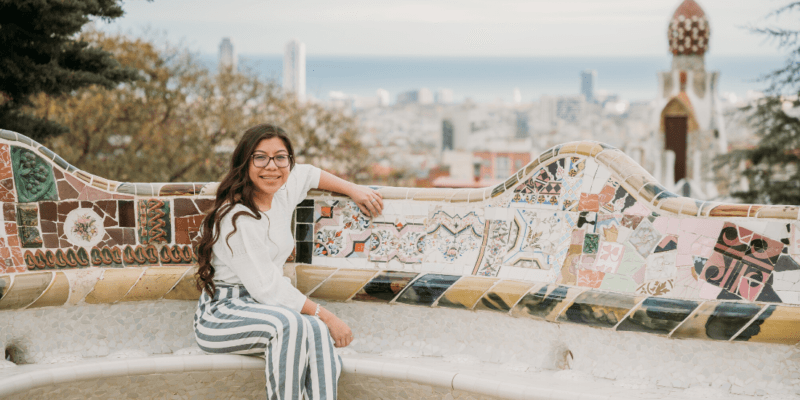 Rule #4
Light it Up
You may not know this, but the lighting will make or break the photo. Finding the right lighting will enhance a photo for the better. However, it depends on where you are positioned. For example, if you want the beams of light illuminating the face, the camera should not be pointed towards the light. You will get this unwanted shine blocking the focus of the photo (in this case, your girlfriend).
If you are unsure of the perfect lighting, it is best to take a couple of photos in the area you think is best suited for this spectacular photo op. Then, you give your girl a sneak peak. One of the first things we will notice is how terrible (or amazing) the lighting is. She will give you the green light if the positioning is good.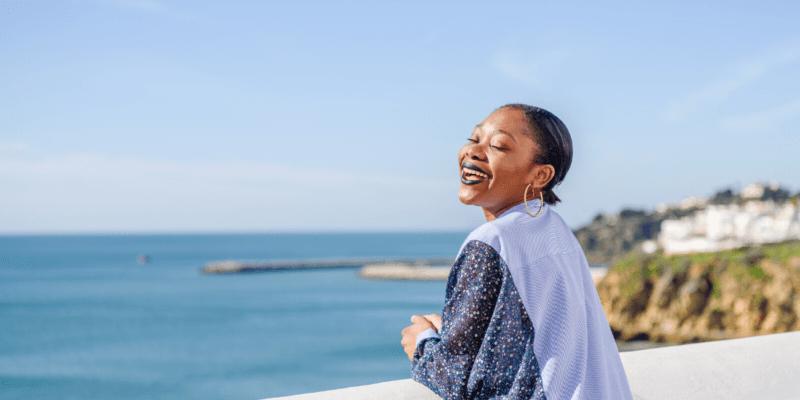 Rule #5
Discuss Angles
Lighting and angles go hand in hand when creating the most amazing photos. Certain angles can be more flattering than others. Girls definitely don't like angles which give them a double chin (and trust us, that's a thing they will notice instantly). They want angles that flatter their bodies and lengthen the quality of the picture.
It's also important to discuss where they want the camera placed in terms of getting the background involved. The pictures need a nice balance of background and foreground. As suggested previously, let your girlfriend get a sneak peak of the photos. This way she's able to guide you in the right direction for the nice angles. Plus, she will appreciate the effort you're putting into her girlfriend pics.
Rule #6
Snap Like You've Never Snapped Before
If you're promising her a girlfriend photoshoot, you are giving her a PHOTO SHOOT. That doesn't mean you're going to snap a couple of pictures of her and be done.
You are going to snap as if your thumb is getting a workout. You are going to take photos like your smartphone has the shutter speed of a professional camera. She's going to have hundreds of the same picture on her phone just in case she likes one slightly more than the other. It's go time!
Don't worry about your girlfriend sorting through her pictures later, she is going to love that she has so many options to choose from. More options are better than less!
Rule #7
Give Her Trust
You're already her boyfriend, step one accomplished! Trust is super important in any photoshoot because you want your subject (in this case, your girlfriend) to be comfortable. It will relax her and her body language so she's not seemingly tense in the photos. Her true expressions will show when she's comfortable. Use your relationship with your girlfriend to make her feel as comfortable as possible.
You may not be a professional photographer, but you've been promoted to a professional boyfriend. You probably know her better than anyone else. You can anticipate what moods or shots or poses she may like. You'll know how to get her to laugh for the purest and candid reaction.
Rule #8
Don't Forget, They're Your Photos Too!
If she wants you to step in, you step in. Couple photos are also part of exciting travel experience. She won't only want photos of herself, she will want photos of you both enjoying your time together in this new and adventurous city. These girlfriend/boyfriend photos are a clear indicator that your love travels the world.
Even if you're not into photos as much as she is, she is going to appreciate you being there with her. And since you're dating, you basically have no other choice but to hop in the photo when she asks. There are no excuses…you just have to do it. It's boyfriend rules. These are memories she's going to want to keep, and we know you secretly want them too, no matter how much you dislike taking selfies!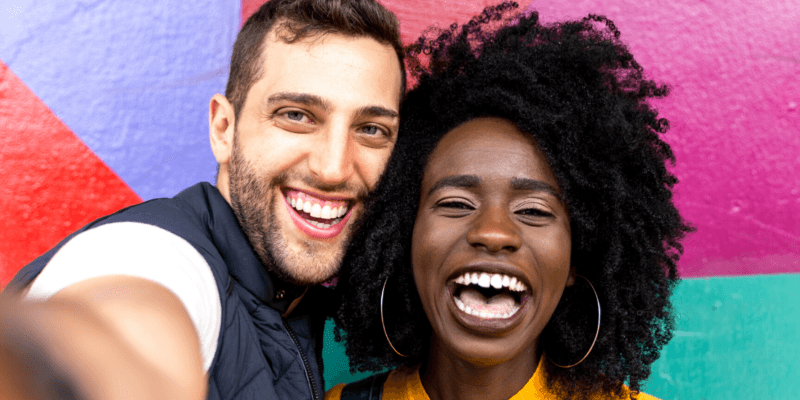 Rule #9
If it's Not in Your Blood, Leave it to the Professionals
Pictures are worth a thousand words. So, if your girlfriend isn't talking to you, it means you didn't do a hot job. But that's okay! Maybe your girlfriend just isn't happy with your photos. Maybe you did everything she told you to do and she's still blaming you for the poor photos. Hey, it happens.
That's why we always give you the option to leave it up to professionals. If you're trying to avoid an argument with your girlfriend, give us a shot. At Localgrapher, we'll help you thrive all over the world. Whether it be for a wedding photoshoot or just a simple day out with your girlfriend, we've got you covered. We have over 1,100 eligible local photographers around the globe. No matter where you go, you don't have to worry about messing up the girlfriend photoshoot.
Localgrapher's Special Tip
Now, you can even buy a photoshoot gift card for your girlfriend. It NEVER EXPIRES and can be used in 1000+ CITIES across the world. This is a great way to think ahead of the game. You don't even have to know where you're traveling, but you can still surprise your girlfriend with a photo shoot in a beautiful country. And for a limited time only, all our customers now get 10% OFF all gift cards! We are ensuring your girlfriend gets the best experience she can get. Not to mention, she will love you even more.
BUY CUSTOMIZED PHOTOSHOOT GIFT CARD
Photos celebrate the moments you can only relive in your memory so often. As memories fade, pictures are forever. If you and your significant other are on vacation together, odds are you want pictures to last you a long time. Girlfriends also want those amazing photos their boyfriends took, and they will know every time they see how good (or not so good) that photo is, their boyfriend took it.
These photos get to capture not only the beautiful girlfriend in your photo but the ambiance of the trip. Let's not forget these girlfriend pics are in a city so spectacular you're going to want to talk about it for years. In the end, this trip and these photo shoots are what you make of it. If you follow these steps, your girlfriend will appreciate all the effort you put into making her smile. With you by her side, this trip will be all worthwhile!
Buy memories, not things…
Limited time only!
SEE OUR GIFT CARDS
Great customer service and experience
Photoshoot in very short term
The most destinations on the market
Very positive customer feedback
1221
Photographers & Videographers
1067
Destinations world-wide
100% Money Back Guarantee
We believe in our service and quality of our photos so much that we decided to offer a 100% money back satisfaction guarantee for your photo shoot. If you don't like your online gallery once we deliver it, you can contact us within 7 days and claim your money back. Find more details in our Terms.