11. 10. 2019
Keep it Simple! Go for Minimalist Portrait Photography
You might have tried all kinds of photograph poses from traditional, surreal to boudoir, and candid. Every type of photography portrait entails its own charm, concept, and approach. It is because portraiture is devoted to seizing not people or their faces but also their personalities. It goes beyond capturing just the smiling faces of the people. Moreover, minimalist portrait photography is one of the sub-genres of this vast domain. 
This type of portraiture aims to lock in the beauty and magic of simplicity. Minimalistic photography uses a simple background and few props without compromising the visual and emotional quality of photos. This sub-genre deviates from formal and traditional portraits. The less is more in minimalistic photography, and this is what makes this genre stand out from the others.
Since the colors of autumn are everywhere, why not keep it simple this time and give a shot to minimalistic photography. The beautiful season has a lot to offer when it comes to capturing the best minimalistic photos. You might not have heard it before, but the themes of minimalism and autumn can stir a unique feel in your portraits, bringing them to life. When autumn portraits feature minimalistic photography themes, they make a wonderful connection between people and the environment. 
However, it is worth mentioning that photographing the minimal side of this beautiful season is not easy if you are not a professional. However, if you work with Localgraphers, making an excellent minimalistic portrait is a breeze. Their signature style leaves out more than they put in. They are professional experts and know exactly how to tell your story through minimalistic photography.
If you are done with the over-glamorized poses and want to try something different this autumn, go for a minimalistic photograph for interesting autumn portraits. Let us walk through some of the unique minimalistic photography ideas to rock your fall photo album.
Simple and Unique Ideas for Minimalistic Photography 
Tip #1
Tell Your Story
Minimalistic photography excels at telling stories through photography. The visual narrative is one of the common techniques that many photojournalists use to tell the world what they think through minimalistic photography. Not only does this technique make images more intense and powerful, but it also connects with the emotions of people who see them. 
That is why minimalism works well with a narrative telling as there is nothing in the pictures that distracts you from delving into the story whenever you see the pictures. That is to say, storytelling through minimalistic photography is undeniably the best way to add a visual space in the portrait. The best part of using this idea in your portrait photography is that you do not need to clutter the details in the photos. Minimalism builds up a narrative itself. 
To incorporate the idea to your autumn minimalistic portrait, you can just sit in front of the wooden house with the thick fall foliage all around you. You do not need to pose or express anything. Let your Localgrapher click some intense photos while you are in deep thought.
Tip #2
Incorporate a Sense of Comparison
Comparison is another important part of minimalistic photography. Many expert minimalistic photographers incorporate comparison by scaling large and small images. This is one of the smart techniques that help people understand the massiveness of something. In addition, this minimalistic photography technique is very useful when it comes to capturing minimalistic shots of landscapes, large subjects, ocean, boat, and architectures.
No matter what destination you have chosen for autumn portrait photography, the minimalistic photography idea is well suited. It allows you to have enough empty space while comparing an impressive size of something like a giant shading autumn-tree. All you need is to stand beneath the tree and let your Localgrapher capture the grandeur of the tree and your simple pose to add a sense of comparison.
You can make the same kind of minimalistic poses at the scenic autumn lakes. Enjoy the boat ride while your professional photographer captures you from the distance to compare your boat size and vastness of the lake.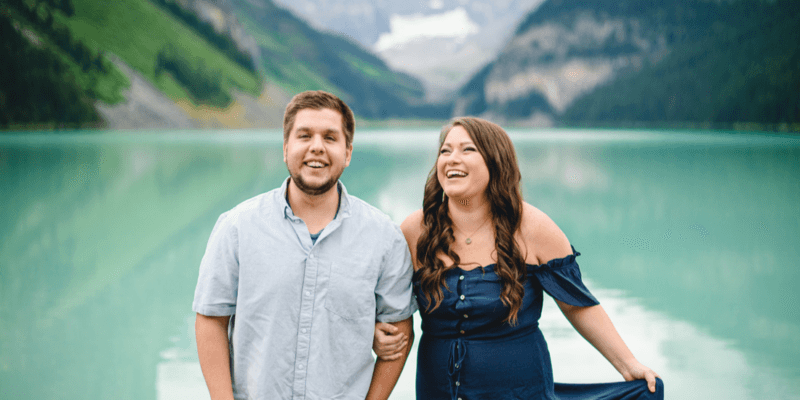 Tip #3
Use the Vividness of Autumn Colors
This minimalistic portrait photography idea plays with the horizon, lines, and, most importantly bold colors to create a perfect balance. 
We all know how visually striking the shades of autumn are. The vivid and bold shades like orange, yellow, and red can make any simple portrait standout. It is because these bright colors are overwhelming and incredibly attractive and even can make anyone feel that there is so much happening in the picture. Thus, the bold autumn colors are the key elements that are used in minimalistic photography to pull the attention. That is what makes bright colors and minimalism an ideal match. 
What about giving your wedding portrait uplift by incorporating this idea? Choose a location with wild, tangy leaves that represent perfect fall scenery. Stand in between the wild orange bushes and look into each other's eyes. Your wedding dress and bold color autumn leave will make a quintessentially attractive wedding photoshoot.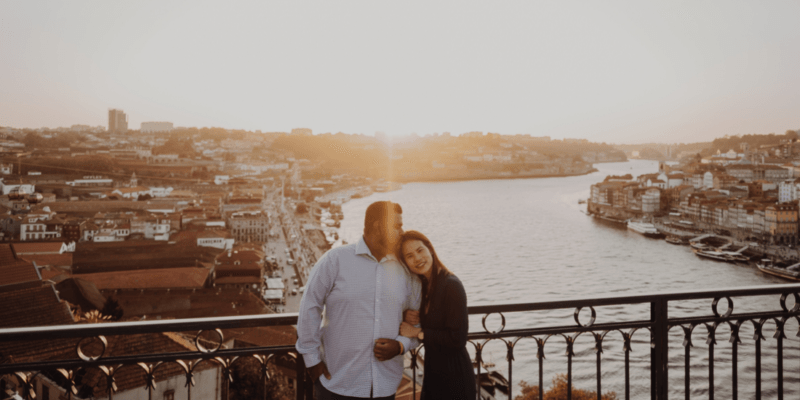 Tip #4
Play with Silhouette Images
Unlike the last idea, this photography technique has a spectrum. Merging silhouette technique and minimalistic photography is a wonderful idea to capture great moments, whether you are at the cityscape or beach.
By using silhouette photography, you can define an outline of your images in minimalistic portraits. There is no distraction of bright colors, and you can create a contrast between light and dark photos. 
Moreover, silhouette minimalistic photography is perfect for making impactful family portraits. Capture silhouette photos at the beach during sunset using minimalistic photography. Your Localgrapher will capture the silhouette family images against the crimson background to show your family bond as the center of attention. 
It is one of the fantastic techniques to lock in family unity and love without using any complicated photography filters and tools.
Overall, minimalistic photography is one of the often-overlooked sub-genres, which has a great scope to capture powerful images and photos that speak for themselves. Try out the given ideas of minimalistic photography to make some memorable autumn portraits.
Buy memories, not things…
Limited time only!
SEE OUR GIFT CARDS
Great customer service and experience
Photoshoot in very short term
The most destinations on the market
Very positive customer feedback
1105
Photographers & Videographers
989
Destinations world-wide
100% Money Back Guarantee
We believe in our service and quality of our photos so much that we decided to offer a 100% money back satisfaction guarantee for your photo shoot. If you don't like your online gallery once we deliver it, you can contact us within 7 days and claim your money back. Find more details in our Terms.