16. 1. 2020
The Most Popular Travel Photography Destinations of 2019: USA
2019 was a year for exploration and travel. The United States is responsible for hosting many of the popular travel spots in the world. A country sandwiched between Canada and Mexico, located in North America, the U.S is made up of fifty states and dozens of beautiful cities. Each one is unique in its own way. What makes these places so incredible? Each city has something different to offer, making for some of the most beautiful travel photography destinations.
The United States has glitz and glam, relaxing beaches, unbelievable skyscrapers, and impeccable mountain views all wrapped up into one country. How do you know which city to visit first? Don't worry; we've got the ultimate list of the most popular U.S destinations of 2019, fit for every kind of traveler.
The Best Travel Photography Destinations in the USA for Solo Travelers
Traveling alone or with a group of single friends? These cities were meant for you. Each has a vibe that only a solo traveler could appreciate without the worry of a family or a significant other. 
Destination #1
Miami, Florida
The city of Miami is located in the peninsula of Florida and is the cultural, economic, and financial center of South Florida. Not to mention, it's a popular location for beaches and nightlife. With its coldest temperatures ranging in the mid-seventies, this city is a perfect getaway at any time of the year.
The wide beaches of Miami Beach stretch from North Shore Open Space Park all the way down to South Pointe Park. Its southern end, South Beach, is popular for its international cachet, where you might be able to spot celebrities. It's also famous for its Art Deco Historic district painted with pastel-colored buildings. The miles of palm tree-shaded beaches and colorful scenic lifestyle screams "photogenic."
Various amounts of clubs, bars, and lounges make up Miami's nightline. It makes the after-dark scene a very popular place for those traveling solo or with a group of friends (no couples allowed!).
Destination #2
New Orleans, Lousianna
New Orleans, Lousianna, or "NOLA," is the southern historic charm that you can drink with a crazy straw. Beignets, gumbo, jambalaya, and po-boys are some of the popular food staples. However, what really gets the party started are the large, famous drinks called "Hurricanes." These are fruity and fun drinks you can walk around with while you explore the French Quarter or Bourbon Street.
The French Quarter, often called the Crown Jewel of New Orleans, is the city's historic heart, famous for its vibrant nightlight and colorful buildings. They have those famous cast-iron balconies, which are a perfect place for an incredible travel photography opportunity. The famous street in the Quarter, Bourbon Street, features jazz clubs, Cajun eateries, and those strong cocktails to get you going. 
Looking for the perfect time to go as a solo traveler? You'll want to experience NOLA during Mardi Gras, or Fat Tuesday. This nearly two-week-long extravaganza celebrates with at least one parade each day and lasting until the day before Ash Wednesday. Make sure to bring an empty suitcase with you when you fly down because you'll be coming home with an unbelievable amount of beads, masks, and other Mardi Gras merchandise that will be thrown at you from parade floats. Be sure to eat, drink, and be merry!
Destination #3
Beverly Hills, California
This city in California is the ultimate, "treat yourself" vacation. Beverly Hills defines the lifestyle of the rich and famous, being home to many celebrities. Make sure to save up, because you are going to want to splurge on the shopping street of Rodeo Drive. Then after your shopping spree, make sure to make a stop in the expansive Beverly Gardens Park. You're going to need a personal photographer to get those classy pictures of you by the fountains, rose gardens, and the much-photographed Beverly Hills sign. 
You'll also feast your eyes on the 1920s Greystone Mansion and the Beverly Hills hotel, both bringing a different charm to the City. The Greystone Mansion has been seen in many films such as "X-Men," "The Social Network," "The Muppets," and more.
Destination #4
Los Angeles, California
Another California city, Los Angeles is also a place where you can spot Hollywood Stars. Whether you're taking a bus tour or walking along the Hollywood Walk of Fame, you'll be spotting many well-named celebs. Walk along the large strip of Hollywood Stars and find your favorite celebrities. Let it take you to the TCL Chinese Theater, a famous landmark in Hollywood!
If spotting celebrities isn't on your Los Angeles Bucket List, take a solo hike up to the Hollywood Sign. This 2-3 hour long round trip will score you some incredible views of the city. Its final destination reaches the Hollywood sign at the top, overlooking the city. Hiring a private photographer for your journey as a solo traveler will help you obtain some stunning pictures of your accomplishments.
Travel Photoshoot Idea: Have your personal photographer get you "holding up" the Hollywood sign. We love a fun optical illusion picture!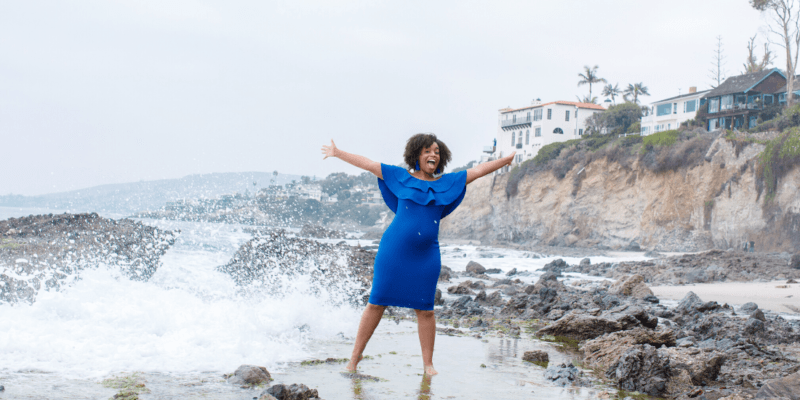 Destination #5
Seattle, Washington
The rainy city of Seattle, Washington opts for many exciting adventures as a solo traveler. You can even do it with a coffee cup in hand (or beer or wine glass). The Pacific Northwest city is surrounded by the Puget Sound, Cascade Mountain range, and evergreen forests. It also makes for Washington's largest and home to large tech industry. Microsoft and Amazon headquarters are both located there. Their most iconic landmark, the futuristic Space Needle, was a 1962 World's Fair legacy. 
Seattle is home to a few coffee chains that have become fairly popular…ever hear of Starbucks or Seattle's Best? There is no shortage of coffee shops in Seattle, making the city a great place for independent work. Having some personal time to get things done is the relaxing vibe you will get when visiting on a rainy day. Visitors can also enjoy trying a few different coffee shops and learning how different brews can taste from one shop to the next. 
The environment is very peaceful due to green spaces and parks are located all around the city. If you can't find serenity in coffee shops, then you'll be sure to find them in the beauty of nature. Try visiting Discovery Park, which offers 534 acres of forests, beaches, and meadows. You can also see snow-capped Mt. Rainier, which is visible on the horizon.
The Most Romantic Travel Photography Destinations in the USA for Lovebirds
A getaway with your significant other can be the perfect escape. Fleeing your busy lifestyles to be alone with each other seems ideal. If you are looking for a laid back trip or a city filled with adventure, here are some U.S cities that will make sure your romance never fades.
Destination #1
Sedona, Arizona
The desert town of Sedona, Arizona will make you feel relaxed and rejuvenated. This location is noted for its vibrant arts community and mild climate. Sedona is surrounded by red-rock buttes, steep canyon walls, and pine forests. Uptown is filled with modern shops, spas, and art galleries. On the outskirts, you and your significant other can venture to trailheads that access Red Rock State Park. 
A spa day is the perfect relaxing and romantic bonding session for you and your significant other. Enjoy a couple's massage and take in the views overlooking the mountains at many of the spas as you enjoy hot tubs, baths and more. 
Red Rock State Park gives you and your partner many opportunities to adventure together. There are many hiking trails that would lead to the perfect travel photography spots in Arizona. Once you work up your appetite, enjoy a romantic picnic in the Park. Bring a blanket, some wine, and enjoy the view.
Destination #2
Hawaii
Get ready for some picturesque, breathtaking views that are perfect for travel photography. Hawaii is a hot spot for honeymoons, so let the sparks fly. Made entirely up of islands, the most livable and popular ones are the Big Island, Maui, Oahu, and Kauai. They make for amazing vacation and travel photography destinations, as there are various amounts of activities. Try a luau, lounge on the beaches, or hike dormant volcanoes and tropical rainforests. 
You will be able to explore the multiple islands in their full thanks to the consistently beautiful weather. The sunsets each night are enough in itself to make this a romantic trip. Try pairing an activity like dinner or a sunset cruise and you'll be sure to feel the romance in the air.
If you or your partner are into more adventurous activities, then hiking or water sports like surfing are meant for you.  Explore dormant volcanoes and jump through waterfalls. Feel the adrenaline running between the two of you. Even if you've never surfed before, taking lessons as a couple is a cute (and potentially laughable) activity you can do together. You'll feel a sense of excitement coursing through your veins as you do these heart-racing activities together.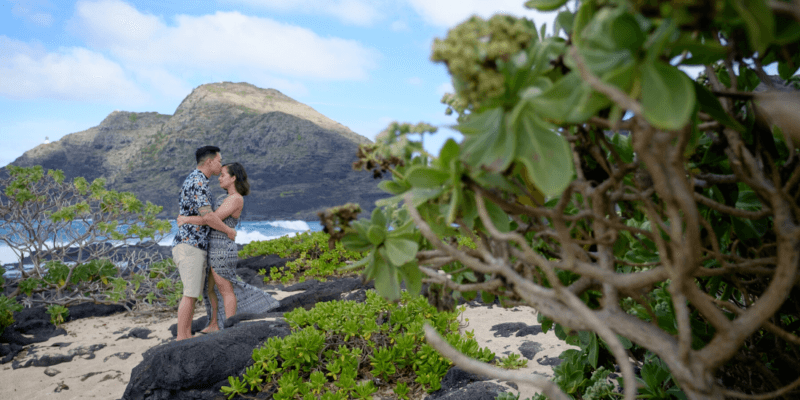 Destination #3
New York City
There's no other city like New York City during Christmas time. The city that never sleeps is already exciting, as it's filled with theater, restaurants, and museums. But the bright lights of Times Square and skyscrapers are no match for the Christmas lights that fill the city with holiday cheer. The holidays can be romantic and heart-warming, and there's no better time for a couple to head to the Big Apple.
Start by making your way to Rockefeller Center to see the enormous Rockefeller Christmas Tree. It's lit from after Thanksgiving until early January. Make sure to get your Rockefeller Tree picture together, as many couples do. Once you snap your picture, move on down to the Rockefeller Ice Rink and skate a couple of laps. It makes for a fun date with your plus one, and a great travel photography opportunity.
If Rockefeller Center gets too crowded, there's a more quaint, charming place with a smaller ice rink, shopping, and food. Bryant Park is located just outside Times Square and close to Grand Central Terminal. This little park during Christmas time is its own winter wonderland, surrounded by lights and lined with small shops with small business crafts and creative food. It's the perfect place to sip a hot chocolate, eat a crepe, and buy a new fuzzy scarf, all with your loved one.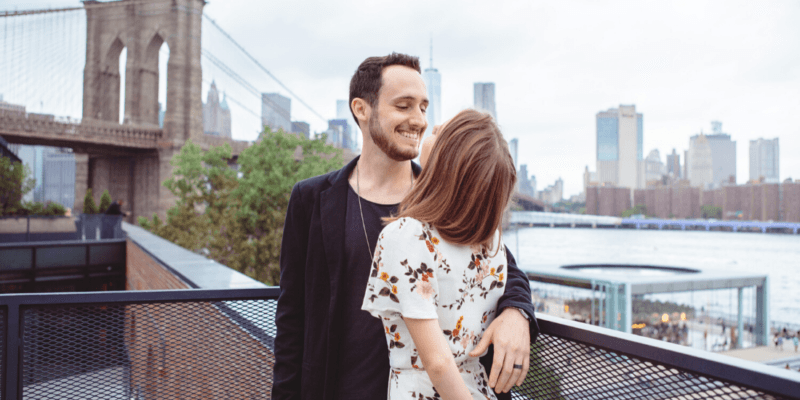 Destination #4
Boston, Massachusetts
Like New York City, Boston, Massachusetts has a lot of charm during Christmas time. Plus, the Northeast is known for lots of snowfall, so the romantic vibes of Christmas are in full swing during the holidays. 
If Boston's frigid temperatures aren't for you, you'll want to visit during the spring and summer. This way, you can capture the city's historic charm in its full. If you and your significant other are into history, then this is the right place to visit. Known as "America's Walking City," Boston is a great place to dive into history and culture in diverse neighborhoods. Follow the Underground Railroad trail, stroll to the Boston Harbor to visit the spot of the Boston Tea Party, and take a travel photograph at the famous Paul Revere Statue. You can also walk to the Quincy Market, a popular spot for shopping and dining. Be sure to share a snack together on your journey.
Destination #5
San Francisco, California
This Californian "City by the Bay" is an enchanting travel photography destination for couples with its breathtaking views, iconic landmarks, and delicious food and wine.
When the sun goes down, mesmerize over the 25,000 white LED lights dancing and glistening in the large-scale installation on the Golden Gate Bridge. Then once you're done gazing at the light's beauty, take in a panoramic view of San Francisco Bay and downtown. The Top of the Mark is a popular place for cocktails and small bites, enjoying romantic views with your favorite company. 
For a casual stroll, try exploring the Garden of Shakespeare's Flowers. It features a quaint brick path that leads to flower beds. The blooms planted were mentioned in the writer's famous poems. Nothing says romance like flowers and poetry. It just may even be the spot for a proposal, so make sure to hire an engagement photographer for the special moment.
The Best Travel Photography Destinations in the USA for Adventurous Families
These travel photography destinations are the perfect places for vacationing with your family. Get ready for a trip packed with fun and bonding. Make sure you get a family photographer to capture the memories.
Destination #1
Cape Cod, Massachusetts
Cape Cod, Massachusetts is the perfect summer spot for an extended weekend getaway. The kids are out of school, so it's the perfect time to visit one of the Cape's numerous beaches. Enjoy the forty-mile span of Cape Cod National Seashore, where you can walk on a boardwalk to the Atlantic White Cedar Swamp. There you can sign up for programs that the whole family will love, such as hiking, canoeing, and snorkeling. 
The kids will also love viewing the majestic creatures of the sea. Whale watching is a common activity on Cape Cod. You can even take a boat trip out on the water to spot whales and other sea life up close. Trained naturalists are on board to help passengers note the different types of creatures. Plus, it will engage the whole family.
Destination #2
Santa Monica, California
Santa Monica, California is a coastal city just outside of Los Angeles, and great for adventures for everyone. One of the most popular spots for all activities is the Santa Monica Pier. The best spot for your travel photography, the Pier has a small amusement park your kids will love named Pacific Park. Ride the roller coaster, a Ferris wheel, or the historic Looff Hippodrome Carousel, then treat yourself to kid-favorite concessions like cotton candy.
When you're done at the amusement park, there are designated sections for fishing. Teach your kids how to catch fish and capture those moments of them holding fish on their lines. You can also take them to the Santa Monica Pier Aquarium to see their favorite sea creatures.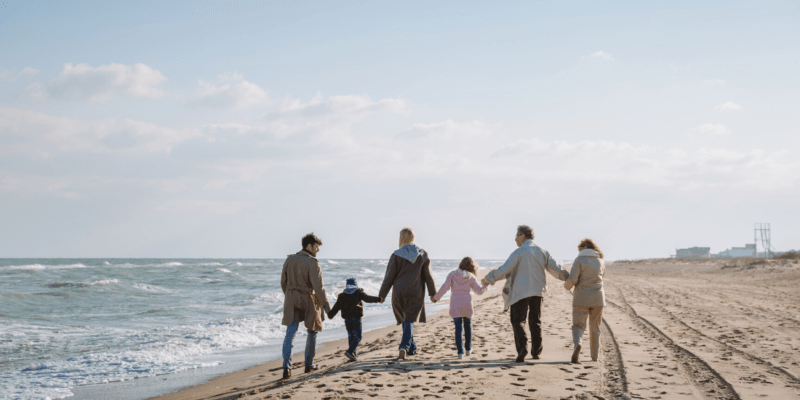 Destination #3
Monterey Bay, California
A bay located in California, the city of Monterey has a quirky, old-timey feel to it, tied together with classy modern development. Take your family for a spin on the 17-Mile Drive, a scenic route along the Pacific Ocean, to let them see what beauty the coastline has to offer.
For more sights, take your kids to the famous Monterey Bay Aquarium, a huge museum featuring species from all over the world. You can also visit one of the many museums. Stop for a bite at one of the restaurants on Cannery Row, a street where old cannery buildings were converted to the shops and restaurants you will see today.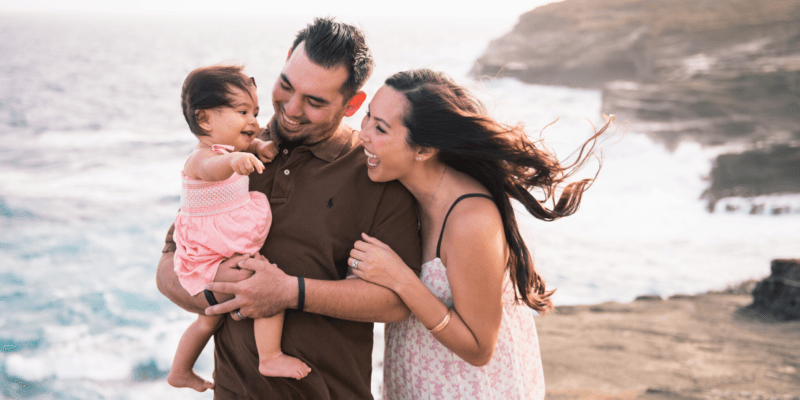 Destination #4
Philadelphia, Pennsylvania
Pennsylvania's largest city, Philadelphia is filled with historic attractions that your family will be eager to learn about. One of America's oldest cities, it is notable for its rich history. Be sure to take a family trip to see the Liberty Bell at Independence Hall, the sight of where the Declaration of Independence and Constitution were signed. You and your family can also race up the Philadelphia Museum of Art stairs, immortalized by Sylvester Stallone's triumphant run in the famous film, "Rocky." The last one up the stairs buys the Philly Cheesesteaks! 
Philadelphia is also home to famous sports teams like the Eagles and Phillies. Take your kids to a big sporting event where you'll be rooting for the home team. It will make for sentimental and heart-warming memories.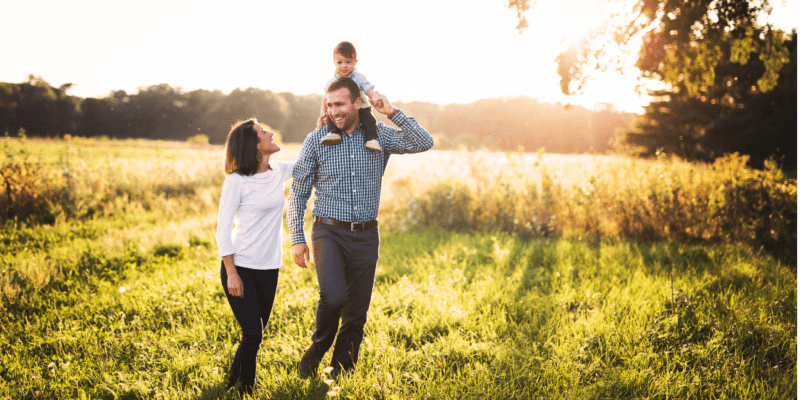 Destination #5
Salt Lake City, Utah
Visit Salt Lake City, Utah during the winter for a family trip with more adventure.  There are plenty of ski resorts you can venture to. On average, this city gets about 54 inches of snow per year, making it the perfect winter vacation. Whether you are beginners or pros, there is a ski resort meant for all different types of skiers and snowboarders. Plus, you will get to see the scenic views of Utah's mountains while you're high in the sky at the resorts. So be sure to enjoy those serene moments together while you can. 
There are other opportunities to see the incredible views of Utah. Ensign Peak, Bonneville Shoreline Trail, and Big Cottonwood Canyon are just some of the natural wonders that make up the State's gorgeous environment. All of these places and more make for the perfect travel photography scene.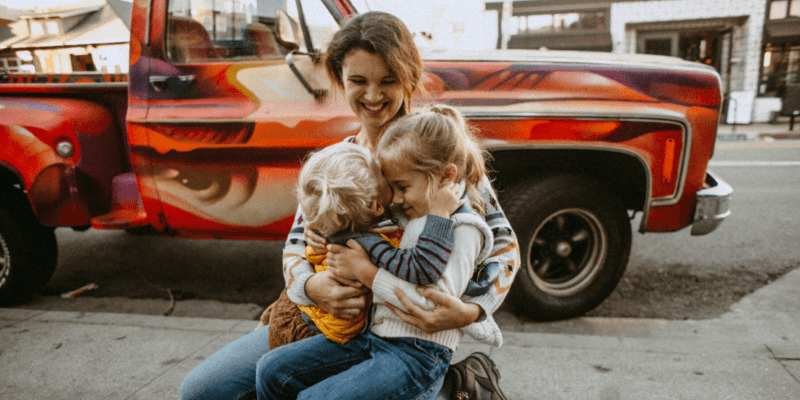 These travel photography destinations are just some of what makes the world so beautiful. Although these cities are under one country, each provides a uniqueness, granting travelers with a new opportunity and a new sense of adventure.
While 2019 counted for some of the most beautiful travel photography destinations, we can only hope to carry the same excitement and adventure into this year and beyond. The United States is filled with wonder, history, charm, and excitement. Our goal is to make sure that you see all that the North American country has to offer.
Make sure to cherish each moment, and capture the memories that will last you a lifetime. Professional photographers can help maintain that as you can carry on enjoying moments by yourself, with friends, with a significant other, or with family. Here's to hoping you are able to explore more of these travel photography destinations in years to come.
Buy memories, not things…
Limited time only!
SEE OUR GIFT CARDS
Great customer service and experience
Photoshoot in very short term
The most destinations on the market
Very positive customer feedback
1114
Photographers & Videographers
990
Destinations world-wide
100% Money Back Guarantee
We believe in our service and quality of our photos so much that we decided to offer a 100% money back satisfaction guarantee for your photo shoot. If you don't like your online gallery once we deliver it, you can contact us within 7 days and claim your money back. Find more details in our Terms.