3. 3. 2020
Localgrapher's Guide to Domestic Travel in the U.S.
You might have read the alarming statistics somewhere – only 40 percent of Americans have a passport. Though this number is on the rise, Americans consider domestic traveling quite rich, convenient and full of fun. Surprisingly, the reason behind it is not any political instability or economic issues. 
Most of the family vacations in the USA are to the different parts of the country because it has the widths and the heights of the whole continent. It does not end here. The USA has the world's environment in its states. Need tropics? Head to Hawaii. Want to reinvigorate on pristine beaches? Travel to Florida. Explore Deserts? Visit Arizona. Have you never seen a temperate forest? Fly to Washington. Experience short growing seasons or cold tundra? Drive to Alaska.
That is to say; the country is rich in native attractions and you do not feel the need to travel abroad. In  America, any trip that is outside the border of your home is not less than an international vacation. So why not enjoy the perks of domestic travel when you are in the USA and venture to the ends of this planet without spending thousands of dollars. 
So get ready to explore some dazzling places of the world (conveniently located in America) as we have included everything you need to find out about domestic travel within the U.S. Don't forget to book your vacation photographer to capture some tangible memories on your trip. 
Why Has Domestic Travel Became So Popular in the U.S.
There is no denying that domestic travel has always had a large slice of America's leisure trip pie. The trend has become more acute over the last few years due to a number of reasons. Of course, one of the most prominent reasons is the beauty and splendors of some impressive places. The best part is you do not need to travel far to see the wonders of this beautiful country. Most of these places make amazing road trip destinations and can take you through the continental United States.
From big cities and breathtaking coastlines, the United States of America has tons of diverse destinations that sometimes it becomes difficult to decide and choose which place deserves the distinction of the most beautiful American place. Not only this, each state, city, town, and region includes plenty of exciting accommodations, dining options, and other attractions that attract not only locals but also thousands of tourists. 
New York City, for instance, is one of the unique domestic destinations with its cool and cosmopolitan vibes. The city is constantly evolving and blends a perfect small-town charm and big-city splendors. There is a vast majority of local travelers who plan their domestic tour to New York to experience a lively and vibrant culture that permeates the city' distinctive boroughs and neighborhood. 
Similarly, there are some more world-class cities and states in America known for their unusual history and unique attributes. One reason why domestic travel has become popular is the glamour or fun that gives visitors and travelers a perfect atmosphere to unwind and relax. Las Vegas, in the Southwest, is one of the happening places that hold a distinct appeal, attracting locals for decades. Huge resorts and entertainment options draw everyone from solo travelers to newlyweds to hang out.
Another inevitable reason for making domestic travel the most opted choice is the low pre-paid costs. Typically, (not always) international travel trip requires a higher pre-paid trip cost. Many of these expenses (including airfare, or accommodation) are non-refundable as tour operators and hotels have work with the 'no refunds' policy. 
Moreover, if due to any reason you cancel the trip or can't make it, usually there is no trip cancellation coverage. Domestic travel, on the other hand, can save you from losing your money; especially if you plan a road trip.
The Magic of Domestic Travel:
Four Advantages of Traveling within the U.S.
Advantage #1
The Country has Something for Everyone
From amber waves of beaches to majestic purple mountains, the sheer diversity American states have makes this country one-of-its-own-kind. Whether you are fond of watching marine life, love unwinding in nature or like to experience the vibrant nightlife, traveling within the US is the right way to add to vacation plans.
Advantage #2
There are Tons of Beautiful Destinations
No matter what your political standpoint regarding US policies, there is no denying that it is a gorgeous country. It has not only a wide range of world-famous tourist attractions but also plenty of lesser-known spots that are worth visiting. Its far-out farmlands, historical towns, world-famous beaches, lush green forests are gems you might have not seen before. 
Moreover, the country is home to diverse landscapes such as Grand Canyon. Plus, the charming towns, spectacular lakes, and insane mountains make a great attraction for travelers. In short, the beautiful destinations in the USA may leave you spellbound with their charm and liveliness.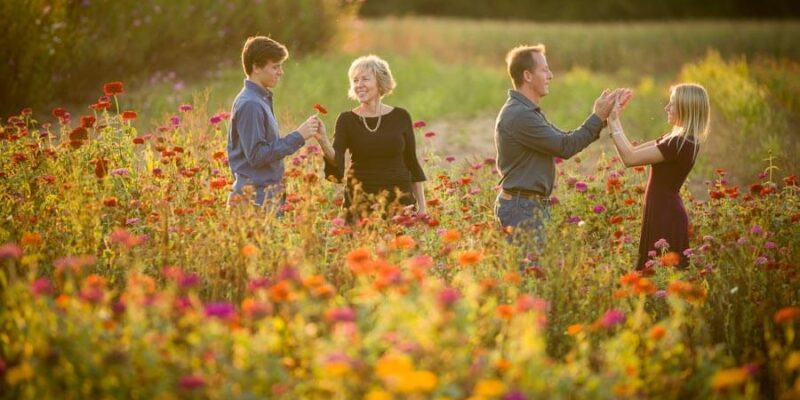 Advantage #3
It's Achievable for all Travelers
Travelling abroad even for a short period can be taxing if you fail to plan it properly. Budgeting is another important aspect you must take into account when you plan a vacation abroad. However, traveling within the USA can make things a lot more easy and doable.
From language barriers to customs, to cost, to use of a mobile phone, you have a plethora of logistical advantages when traveling within the USA. The familiar systems and easy navigation allow you to focus on your experience and soul-searching rather than on maps. What that means if you are an American citizen, the idea of domestic travel is achievable as well as affordable.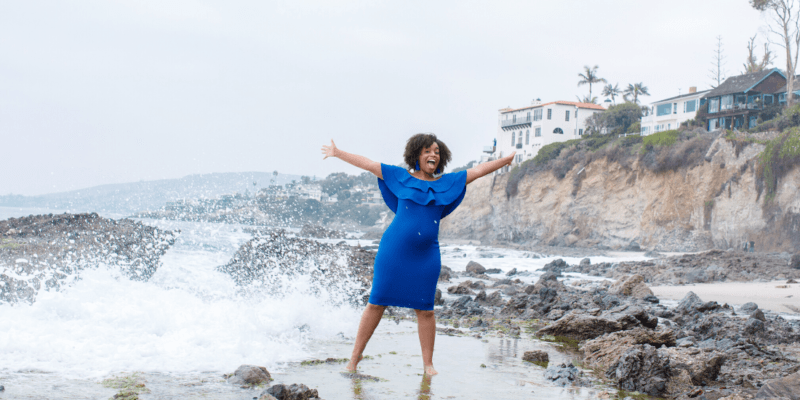 Advantage #4
Multicultural States
America is the melting pot with its incredibly diverse country both racially and ethnically. You will not find "one type" of Americans as each city has people from unique backgrounds and have different cultural traditions. You visit Miami, Los Angeles or New York and you find different people and races speaking different languages in different accents. This is what makes the US extremely diverse and multicultural. Planning a domestic travel trip can be a great way to witness diversity within the same country.
10 Best Domestic Destinations You Should Visit in the USA
Who does not like to splurge on an exciting and exotic trip to tropical in a far, flung but beautiful destination? Or want to take a cross-country trek? 
The main issue for people is to find the time and make a budget to do it. Not only this, it takes careful planning ahead (especially if you do not have a passport). But the good thing is that you do not need a passport to travel to some quaint and exotic locations right in America. Don't believe us? Take a look at this list that includes everything from the most overlooked American destinations to territories that are popular for their glitz and glam. 
Tip #1
Anaheim
If seeing rain and cold have you often dreaming of California, know that Anaheim is calling you.
Known as Californian Oasis, the city is a perfect place to make the most of your domestic travel trip. Tons of palm trees, cloud balloons, and blue skies have transformed Anaheim into a wonderland to celebrate your vacation trip. The beaches and coastlines around Anaheim make the defining feature of the city that inspires the pure Southern Californian experience. 
With the smooth sand and true California attitude, there is no way you cannot find this place unique. Take five minutes' drive from downtown, and you are there at the untapped beaches of Laguna and Newport. If you are interested in exploring the arts and exciting outdoors, Laguna Beach makes a well-liked destination for bikers, landscape painters, hikers, and travelers drawn to marine sanctuaries and lush hillsides.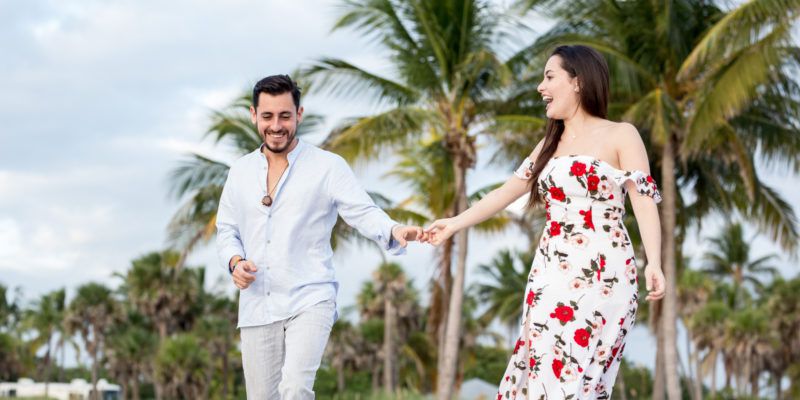 Tip #2
Dana Point
No domestic trip to Southern California is complete without visiting Dana Point. Although the little Californian town is kind an undiscovered territory, it owns a quintessentially beautiful beach that is usually away from crowd trails. If you are looking for a place to relax and wind, Dana Point is your destination.  Surfing and swimming culture is quite rife in the region and one of the contributing factors of why this town has these amazing vibes and local vibes.
The music festival is one reason why many music lovers travel to Dana Point every year. If you want to enjoy some live music, visit the town during Ohana Music Festival with SoCal and relaxed vibes. It does not end here, as there is a lot you can do in Dana Point. From exploring untapped beaches and parks to wandering along the picturesque harbor, the town offers so much, making your domestic travel a memorable keepsake.
All you need is to adapt to the local succumb to the pleasant surroundings while your Localgrapher takes some Insta-worthy pics.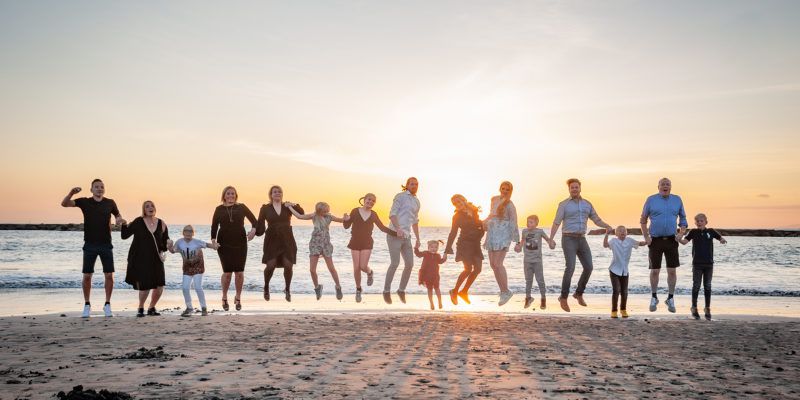 See Photographers in Dana Point
Tip #3
Washington, D.C.
Washington, D.C. is not all about seeing political buildings or national parks. In fact, the American largest state includes cities full of breathtaking places; wild coastlines, and stormed-lashed beaches. That means planning a domestic trip to the capital of the United States of America is a perfect idea to add to your U.S. travel destination list. 
Seattle, for instance, welcomes visitors with its s enchanting vibes. The popular Emerald City offers its visitors everything from majestic nature and city-specific opportunities to take full advantage of a trip. The city has access to farmland, rainforest, oceans, islands, and mountains. It is worth driving two hours outside Seattle to explore the splendors and wilderness. 
Don 't forget to ask your Localgrapher to take some memorable pictures when you visit spots like Gas Work Park,  iconic Pioneer Square or bustling Pike Place Market.
See Photographers in Washington, D.C.
Tip #4
Cape Cod
Looking for your perfect summer escape? Include Cap Cod into your list of domestic travel destinations. With its fine dune-lined beaches, quaint seafood huts, atmospheric towns, and loaded with shingled lodges, it is no wonder why Cape Cod captures the imagination of many vacationers.
Protruding into the enormous Atlantic Ocean, this crescent-shaped city entails timeless appeal. The beautiful city nestles at Massachusetts's eastern edge, making a perfect venture for the people looking for a quick and short vacation break within the country.
Whether you plan a long-weekend tour or a one-day trip, Cape Cod delivers charming vibes on its must-to-see destinations. Head to Martha's Vineyard for some picture-perfect spots or visit Chatham for its bandstand weekend concerts and picturesque lighthouse. Thus, each spot has a distinct personality to make memories with your loved ones.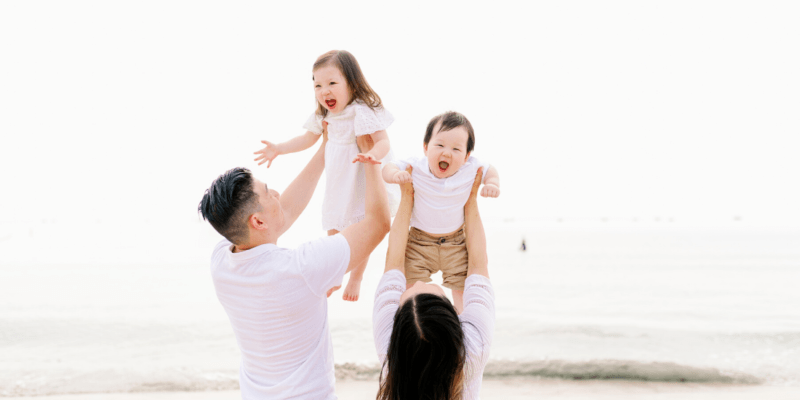 Tip #5
Boston
Visiting Boston means you are in an unforgettable and remarkable adventure. From exceptional cuisine, musical venues and sports events to what you all call "The Cradle of Liberty", the city is home to plenty of fascinating sights. With its tons of points of interest and fun-filled outdoor spots, Boston is always ready to entertain you. To have a quick glimpse of the city, you may visit "The Emerald Necklace" –a connected park system winding through multiple Boston neighborhoods.
Tip #6
New Jersey
Have you always wanted to visit original jerseys shores to get photographed on the enchanting white sand and icy blue waves? 
An ideal place for picnicking couple, New Jersey shores are warm and sandy to relax and enjoy a peaceful day off.  
Moreover, visiting Jersey's beaches without having an experience of the boardwalks they offer is definitely not a good idea. Carnival rides, Midway games, ocean breezes, and saltwater taffy give you a perfect experience. You will find shore side promenades on most of the coastlines of New Jersey.
In addition to that, make some more memories by letting your Localgrapher capture some stunning moments while you explore historic lighthouses such as Twin Lights and Barnegat Lighthouse.
See Photographers in New Jersey
Tip #7
Fort Lauderdale
This south-eastern city in Florida, offers a very different take traveling. It has glamorous beaches and shopping malls without any Miami heavy traffic, making it a magic city. The beaches of Fort Lauderdale are paradise and make a tranquil retreat for those who want to soak up in the warm sun without any claustrophobic feelings of a large crowd.
Besides this, the Everglades Holiday Park is a few miles away from downtown Lauderdale. That means your domestic travel plan to Lauderdale allows you to spend more time, camping, hiking, bird watching, and fishing. It is a great way to get rid of your hectic routine.
See Photographers in Fort Lauderdale
Tip #8
Atlanta
This Georgia's capital city has a great historical significance that makes it a must-add to your domestic travel destination; especially if you are traveling with your little ones.  
Aside from its many outdoor spaces and parks, Atlanta is popular for its world's largest zoo and aquarium that focus on animal conservation. There is no need to take your kids abroad to show them unique aquatic animals when you have an option to visit Georgia Aquarium. 
It is an excellent place to see more than eight thousand sea animals. Not only this, your kids can experience something new through the Ocean Voyager tunnel as it lets them walk through the underworld. 
Similarly, Atlanta Zoo features some unique species of animals that attract both adults and kids. There is no way you won't fall in love with the twin panda cubs in the Zoo. Capture photos of your kids with the cute pandas and leave your Instagram followers in awe.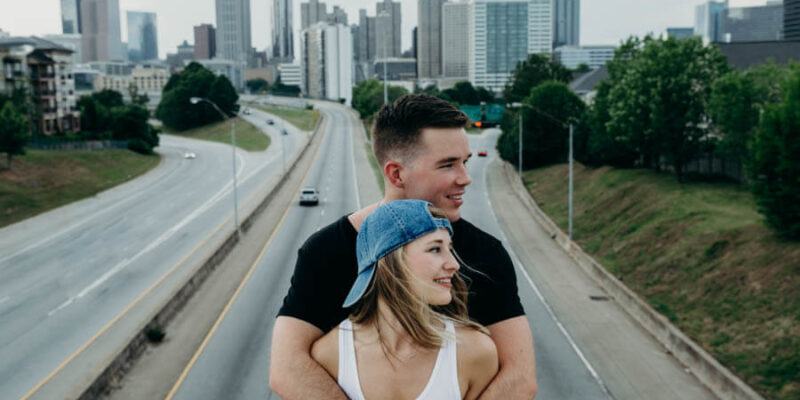 Tip #9
Manassas
Manassas might not be on your destination list of local cities; especially if you are taking your family along. But with its interesting museums, water parks, and rich history, Manassas is filled with loads of fun. All you need is to load your little ones in the vehicle, fill up the fuel tank, and start your journey to Manassas must-see spots. 
The National Battlefield Park in Manassas offers an amazing learning experience and does not have usual traveling requirements. Plan a picnic lunch or take many pictures on the kid-friendly trails to lock the cute memories of your perfect family time.
Tip #10
Cathedral Rock
If you are staying in Kiama, don't forget to stop by Cathedral Rock.  A picture-perfect location has a perfect seascape that looks even more mesmerizing at sunrise. The place offers some out of the world views you might not have seen before. 
What about planning a secret proposal at the top of the cave and surprise your loved one? Ask your Localgrapher capture the special moments to seize them forever.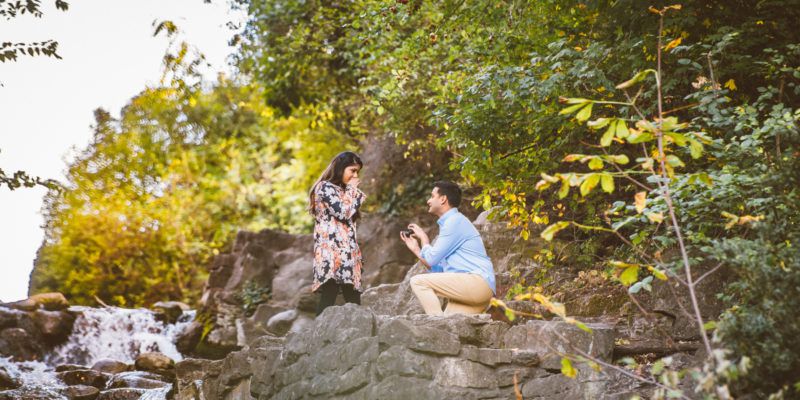 See Photographers in Cathedral Rock
In a nutshell, the United States offer traveling enthusiasts to experience a vast number of enchanting places that lie within its border. The superpower state includes cities that are relentlessly appealing and inspiring with their unique culture, traditions, and people. You not only can travel within the country to explore its diverse and multicultural states but also use the opportunity to take stunning photos to make lifetime memories. 
Thus, domestic travel in the U.S. is, without a doubt an exciting and affordable idea to visit awesome locations and timeless destinations. Book your Localgrapher and narrate your journey through photos.
Buy memories, not things…
Limited time only!
SEE OUR GIFT CARDS
Great customer service and experience
Photoshoot in very short term
The most destinations on the market
Very positive customer feedback
1142
Photographers & Videographers
1023
Destinations world-wide
100% Money Back Guarantee
We believe in our service and quality of our photos so much that we decided to offer a 100% money back satisfaction guarantee for your photo shoot. If you don't like your online gallery once we deliver it, you can contact us within 7 days and claim your money back. Find more details in our Terms.