29. 10. 2019
Romantic Photoshoot Session: 30 European Destinations Where You Should Plan Your Next Romantic Gataway
For anyone in search of something special, Europe is such a buzzing destination with quite a lot to offer. For couples especially, it is tailor-made with many romantic getaways that are bound to spice up your romantic photoshoot as you enjoy a relaxing holiday far away from reality. Simply put, we all do need holidays once in a while to escape from life's pressure and stress. Whether it is a couple's vacation, a nice adventure with friends or even traveling solo, some away time off normalcy is a healthy way of living.
This article is specifically for the lovers in the house in which we have put together a list of 30 of Europe's finest romantic destinations. If you're looking forward to visiting this vibrant destination, and probably it's your time, then these destinations will leave you struck with awe and yearning for more. A visit to Europe cannot be complete without taking part in one of the many activities that are unique to the continent. While here, be sure to indulge in a romantic photoshoot at one of the destinations of your choice for some picture-perfect photos that you can live to cherish. 
Spot #1
Porto, Portugal
This right here is definitely among the best honeymoon destinations that Europe has to offer. This gem is located in the northwest part of Portugal and to make things even better, it is along the coast. Porto gave birth to the eccentric Port Wine. Feel free to abuse some of it while at dinner with your better half in one of the lovely restaurants. If you'd like to have a romantic photoshoot, have your photographer in Porto take some nice shots of you on the horizon overlooking the shore especially during sunset.
Spot #2
Venice, Italy
Let you and your loved one get lost in Venice, a small island in Italy. As you take a walk in the cobblestone streets, be sure to stumble upon something exhilarating and unexpected. Go in hard and even ride on a gondola as you cruise along the famous canals of this romantic European destination. As an added advantage, the town is small enough and you can easily explore its top spots as you engage in a romantic photoshoot with your favorite photographer.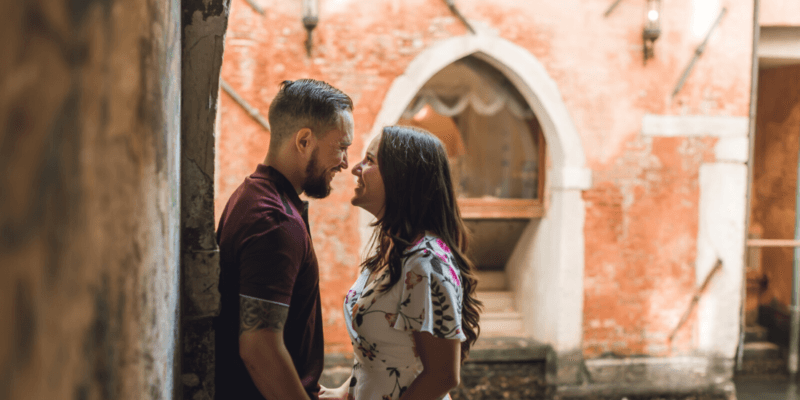 Spot #3
Santorini, Greece
The beauty of this town is simply breathtaking and bound to melt your hearts from the very moment you set foot. Take advantage of the numerous luxury hotels that are well-placed in Santorini. Treat yourselves to some nice, romantic, and affordable packages. The many activities lined up for you as a tourist here will with no doubt be something that you can always yearn for.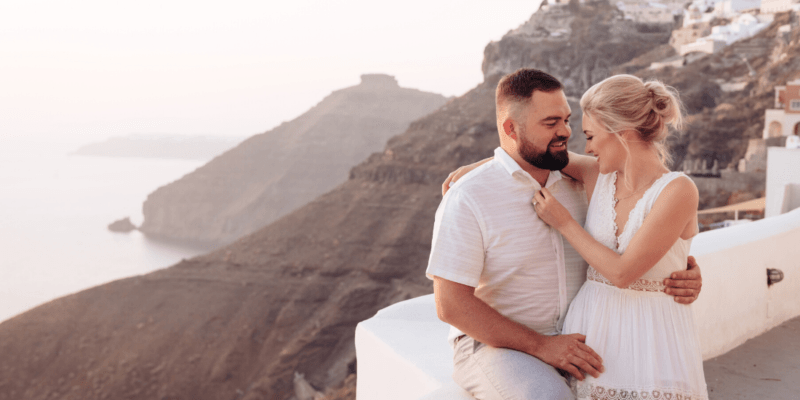 Spot #4
London, United Kingdom
This city is full of interesting architecture and ancient vibes that add spice to its already existing beauty. If you are a couple that is big on history, then London has got to be your perfect destination to pay a visit. Its diverse range of activities will keep you entertained all vacation long. You could pop into the Orangery in Kensington Palace and sip on some high-end tea as you enjoy a grandeur view.
Spot #5
Vienna, Austria
Vienna is well-known for its elegant coffee houses, admirable architecture and a culture so rich, so get ready to be mind-boggled by its almost bewitching beauty. Being home to some of the most acclaimed artists in the globe, for instance, Mozart and Beethoven, there is definitely something special about this heavenly European destination.
Spot #6
Budapest, Hungary
If you're traveling on a budget, then Budapest is the place for you given the affordable travel packages all year round. Not considered by most a romantic destination, Budapest will leave you taken aback from the very moment you land. This beautiful Hungarian city is filled with luxury hotels and a myriad of activities that will get you pampering yourselves with a fantastic romantic photoshoot session.
Spot #7
Ljubljana, Slovenia
If you think that you've encountered beautiful, then clearly, you haven't been to Ljubljana, Slovenia. How can you not fall in love here, when the word itself contains love in it?  Slovenia is synonymous with stunning and the grandeur of its nature will leave you blown away! Ljubljana, one of the country's best-kept jewels awaits you to get lost in its sheer beauty! From its very name,  love emanates and you can feel the romance in the air in this city.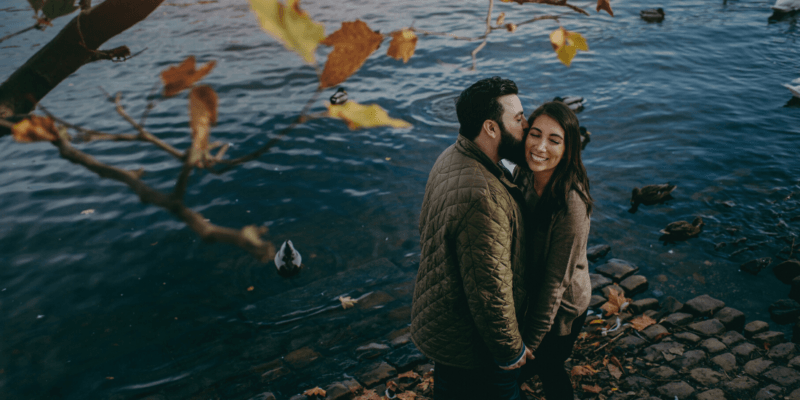 Spot #8
Paris, France
I know you're not surprised; after all, there has never been a list of romantic destinations that lacks Paris in it and its for obvious reasons.
Romantic tip: Check out this Delightful Romantic Surprise Photoshoot in Paris and get inspired before your trip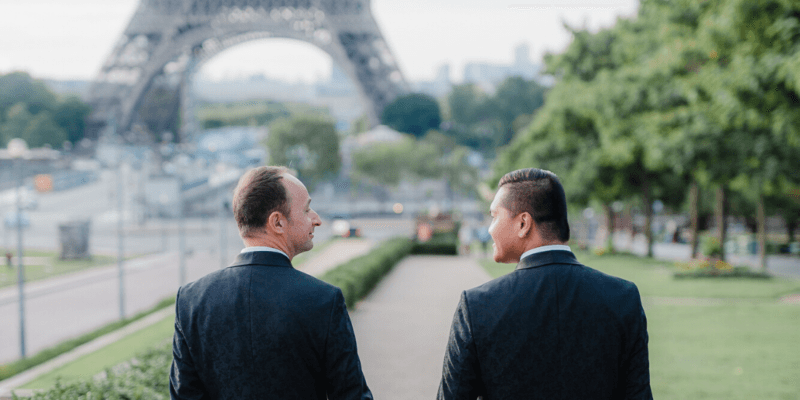 Spot #9
Valletta, Malta
Its small size might fool you but its sheer gorgeousness and romantic vibes will captivate your heart and soul like no other place ever has. It is the perfect destination to have a romantic photoshoot session hand in hand with your better half. There are so many places to visit in Valletta and its small size leaves you a better chance at exploring this nothing short of a beautiful island.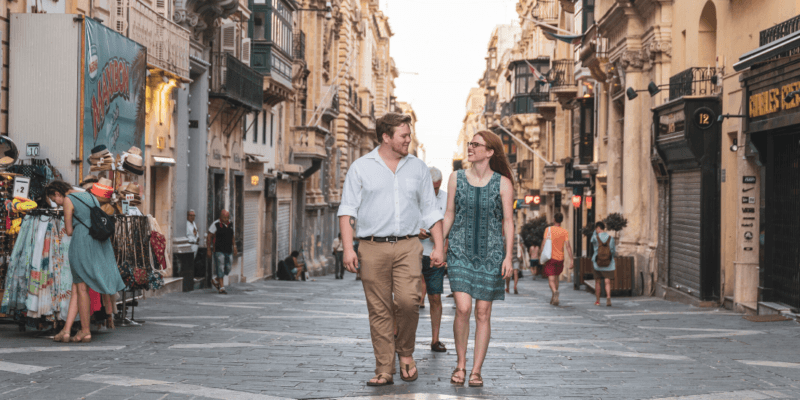 Spot #10
Arezzo, Tuscany Region, Italy
If you have ever watched Under The Tuscan Sun, then you'd understand why Tuscany makes it to this list. Its absolute natural beauty complements the city's vibrancy. Arezzo's deep medieval culture, as well as artistic demeanor, welcomes you to see from the very moment you land. Meet the home of the largest gold manufacturing plant in the world.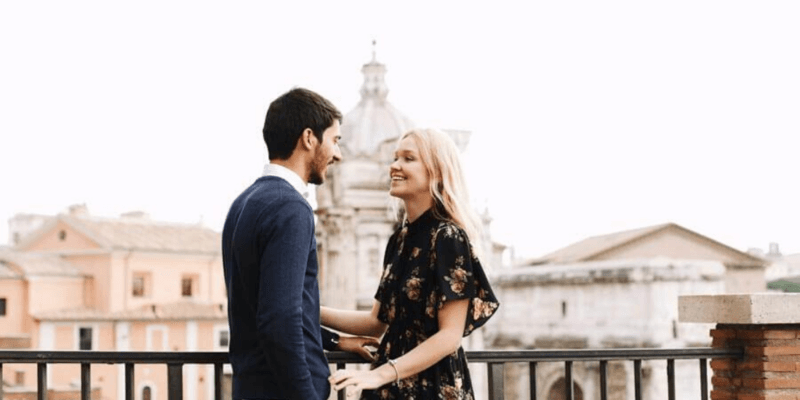 Spot #11
Salzburg, Austria
If you are big on baroque architecture, history or even classical music, welcome to Salzburg! Considered a top romantic destination in Europe, Salzburg, Austria is bound to give you a one in a lifetime experience from the very moment you arrive at this glorious city.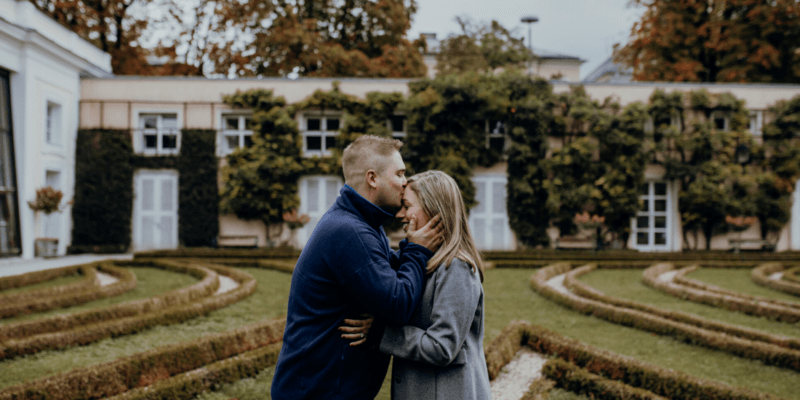 Spot #12
Prague, Czech Republic
This wonderful and romantic European destination is one that you should not miss out on. Prague's beautiful baroque architecture gives you some ancient vibes and a feeling of a home away from home. This famous old town has so many places that you can visit and it comes with the opportunity to see one of the most ancient astronomical clocks across the globe.
Spot #13
Bruges, Belgium
If you're in search of a quick city brake, then Bruges has got to be your one stop destination. Better yet, if you have a sweet tooth, immerse yourself fully in quality-Belgian chocolate and waffles. Its proximity makes it an ideal destination. For instance, it is only a 2-hour train ride to the city of love, Paris.
Spot #14
Cinque Terre, Italy
Cinque Terre is a perfect choice if you're looking for a little bit of fun on a weekend getaway. Go for some nice wine tasting tour or even enjoy some local cuisines altogether.
Spot #15
Rome, Italy
Meet the home or rather the land of the most romantic men in Europe – Rome. With tons of places that you can feast your eyes upon, this wonderful gem is also considered as the city of love, or if you like, lust.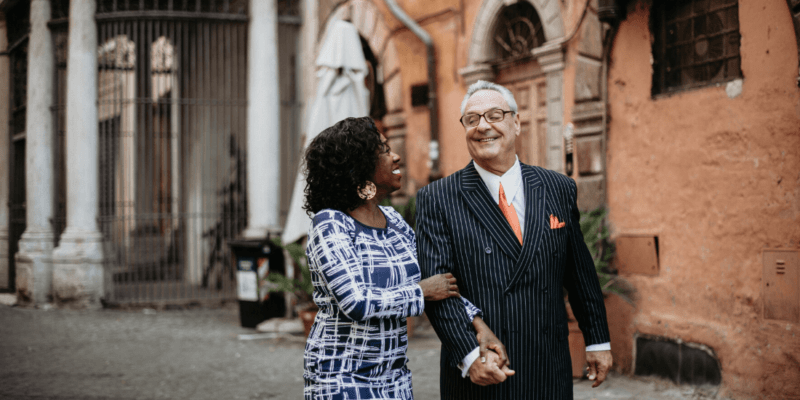 Spot #16
Mallorca, Spain
Being a popular destination for families with young children or wild teenagers, should not be something to dishearten you from visiting Mallorca. It is a magnificent gem packed with perfect wine and great cuisines.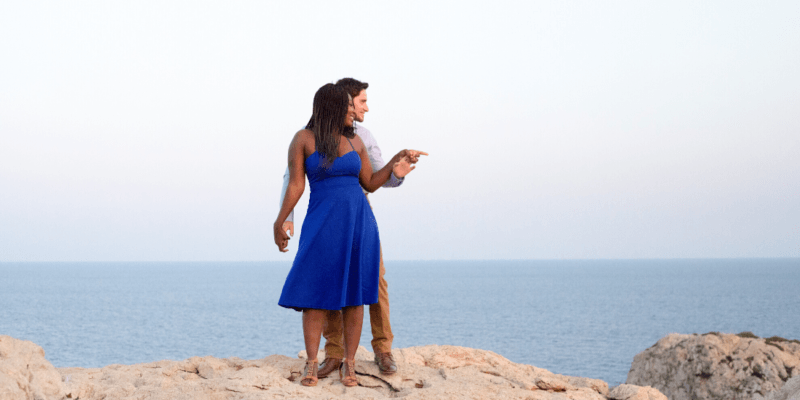 Spot #17
Crete, Greece
This right here is Greek's largest island. It is the full package. From beautiful and tranquil beaches, breathtaking sceneries, great wine, mouth-watering cuisines, and wonderful locals, nothing can go wrong while on holiday in Crete.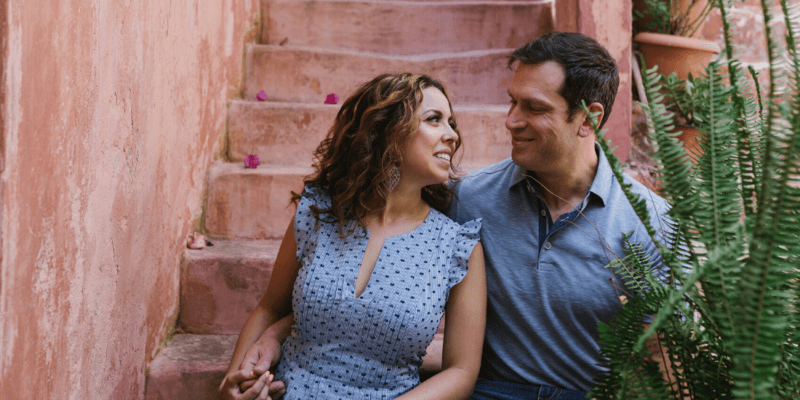 Spot #18
Sintra, Portugal
This resort town found near Lisbon is one of the places you cannot afford to miss out on. Home to the famous Pena Castle, Sintra is a romantic destination that you will both love and enjoy.
Spot #19
Bordeaux, France
This destination makes the finest choice for the perfect romantic European destinations. Bordeaux has the country's finest wine and you can treat yourself to the very best that there is. Given its never-ending beauty, indulging in a romantic photoshoot session alongside your better half is almost inevitable.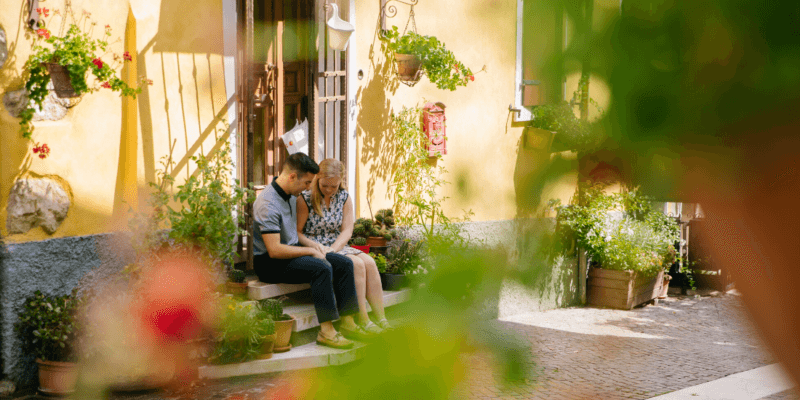 Spot #20
Tallinn, Estonia
Tallinn is a medieval city and it marks the beginning of your romantic tour in Estonia. Visiting during the summertime sees the city burst into life and vibrancy giving you some great vibes that you can always relish and cherish.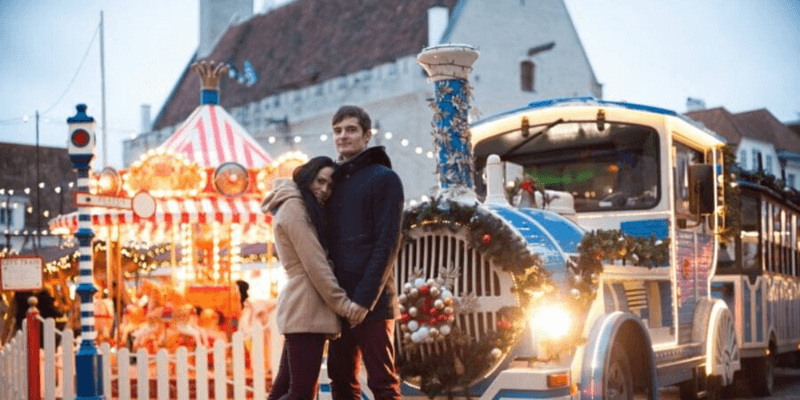 Spot #21
Split, Croatia
If you are the adventurous kind of couple, then Split, Croatia is your kind of destination. Filled with lots of museums, famous landmarks such as Jupiter's temple, beautiful waterfalls as well as hills where you can go hiking, it has something for everyone! While here, do not miss out on the fantastic beach moments.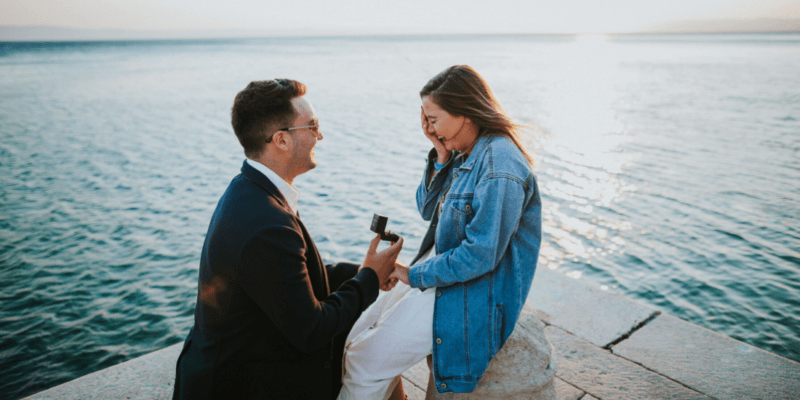 Spot #22
Nice, France
Romantic, bubbly and all fun, Nice has got to be on your bucket list of romantic destinations to visit in Europe. After the end of your visit to this city located in the coastal area of France, you can surely attest to the fact that it had been nice to be in Nice!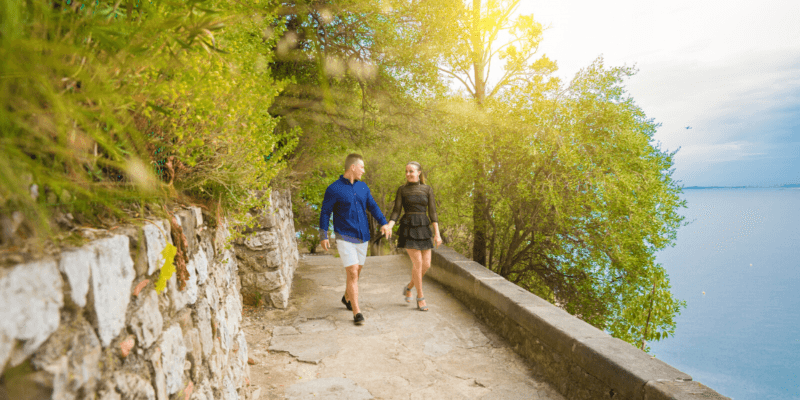 Spot #23
Mykonos, Greece
If it is time to celebrate your relationship anniversary, you can never go wrong with Mykonos as a romantic European destination. It is known for partying. So if you're looking for some vibrant nightlife, it is the place to be!
Spot #24
Granada, Spain
For a city so hyped and youthful, you are bound to feel so full of life as you dance to some amazing Spanish beats with a glass of wine at hand in Granada.
Spot #25
Reykjavik, Iceland
There is beauty in all that there is in Iceland and Reykjavik is definitely one such place. Everyone has something positive to say about Iceland and a visit to this gem will confirm to you why this is so.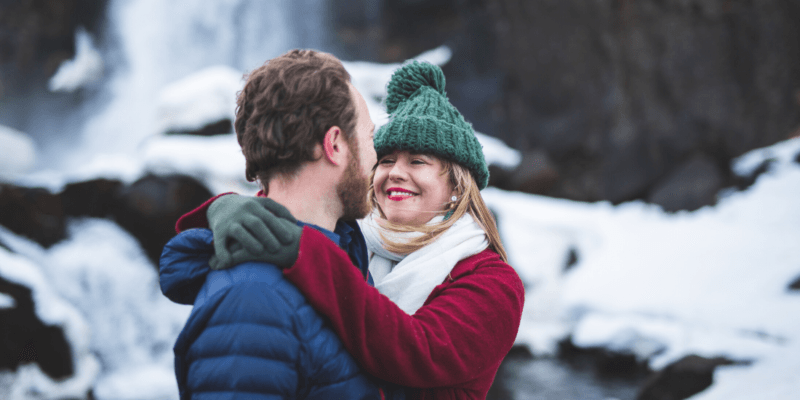 Spot #26
Dublin, Ireland
Definitely one of the most romantic cities in Europe, Dublin makes so hard to hate it. As a matter of fact, you are bound to love it given its vibrant life and natural charisma. There are numerous cafes dotted all through the city and you can start off your romantic day enjoying a cup of coffee of tea.
If you both enjoy whiskey or beer, you can head off to the Jameson distillery center or the Guinness storehouse and you can be sure that this trip will be the highlight of your day. After a night of some serious partying, you can ditch the uber ride and get back to your hotel room by means of a horse-drawn carriage.
Spot #27
Baska Voda, Croatia
If you happen to be a fun of some great Mediterranean vibes, Baska Voda should be top on your romantic getaway list. Many people do not consider Croatia to be a romantic gem and it is quite a shame. Spice things up by taking your love for an evening walk along the harbor while enjoying the ambiance that this grand city exudes.
Spot #28
Berlin, Germany
Known as a thriving, creative and modern city, Berlin also has got romance pegged to it. If you're a lover of funky things, this here is the city for you. From underground cafes, some quirky street art to alternative music concerts, this city will bring out the most soulful side of your inner self.
Spot #29
Lviv, Ukraine
Quite charming to both locals and foreigners alike, this destination is underrated as a romantic destination in Europe. Its colorful buildings, winding lanes and huge parks make the perfect scenery for wandering around, hand in hand with the love of your life. Café scene in Lviv is one of a kind; there are over 1500 of this in the city alone making it the city with the highest number of cafes in the world!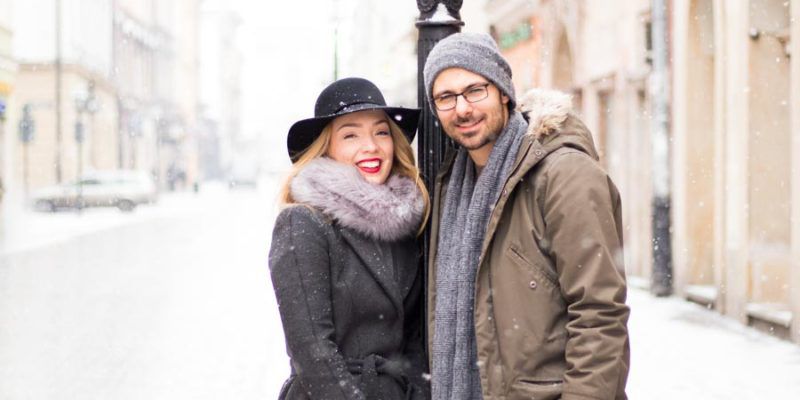 Spot #30
Amsterdam, The Netherlands
Amsterdam is a great romantic destination since it is so easy to access from most of the other European cities. It is one of the most tolerant and LGBT-friendly cities in the world. Take advantage of its charm by spending the entire vacation there or even using it as a jump-off for exploring other surrounding romantic cities.
Europe is a continent that has a lot of love in the air through its romantic and vibrant cities. It is hard to name a city that is not quaint and romance-filled. The list above has some famous and also off-beat and unexpected destinations that you can ever find. Each European city has a romantic vibe of its own and we are sure that you loved our recommendations above. Make travelling your lifestyle rather than a once in a while experience and you will see the beauty that this life has got to offer. Travel on! Live on!
Buy memories, not things…
Limited time only!
SEE OUR GIFT CARDS
Great customer service and experience
Photoshoot in very short term
The most destinations on the market
Very positive customer feedback
1114
Photographers & Videographers
990
Destinations world-wide
100% Money Back Guarantee
We believe in our service and quality of our photos so much that we decided to offer a 100% money back satisfaction guarantee for your photo shoot. If you don't like your online gallery once we deliver it, you can contact us within 7 days and claim your money back. Find more details in our Terms.