Choose Your Photographer in Las Vegas
Localgrapher is the largest vacation photo company and the only global video company in the world! Choose from over a 1000 hand picked local professionals and make your perfect memories last forever!
Photographer
Special Arrangement Hero
This Localgrapher goes beyond standard requests! Ask for something special.
This is What You'll Get with Every Booking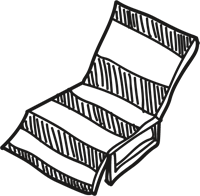 Individual Approach
Handpicked Local Professional
Special Requests Option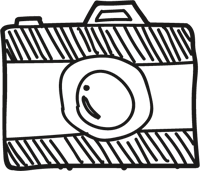 Top Shoot Spot Recommendations
100% Money Back Satisfaction Guarantee
Private Session
Photographer
Photo Tour Guide
Explore the best photo spots and learn how to make the most out of your smartphone or camera snapshots.
100% Money Back Guarantee
We believe in our service and quality of our photos so much that we decided to offer a 100% money back satisfaction guarantee for your photo shoot. If you don't like your online gallery once we deliver it, you can contact us within 7 days and claim your money back. Find more details in our Terms.
Make the Most out of Your Las Vegas Shoot
Tip #1
The Best Time of Year to Visit Las Vegas, Nevada
When you think of Las Vegas, Nevada, in the United States, you think of bright lights in a big city filled with shops, clubs, and of course, casinos. Since Las Vegas is located in a basin on the floor of a desert (the Mojave Desert to be exact) and is surrounded by mountain ranges on all sides, there's really no bad time to visit.
Although it does get hot, the annual average high temperature comes to around 80 degrees Fahrenheit, with an annual average low of 58.6 degrees Fahrenheit. There is only an average of twenty-one days of rainfall, which means you get to enjoy around 3,817 hours' worth of sunshine. So when you aren't spending your day in a casino, you get to enjoy the day on the Las Vegas Strip.
Although there remains a steady climate in Las Vegas, each of the four seasons still offers something special to ensure your best trip. A professional photographer in Las Vegas, Nevada, will be sure to help you capture all the special moments and sights. Did somebody say an amazing Vegas photoshoot? Even better, your Las Vegas photographer can give you a perfect photoshoot for your Instagram to make sure your friends know you're living your best life.
Since Las Vegas has many opportunities for photo-worthy happenings, there is no doubt some of the best photographers can be found there, and you will be sure to find the best one for you.
While you're enjoying your trip to Las Vegas, hire a professional photographer to ensure you capture every amazing memory you will have. Whether you're going for a celebration, such as a proposal, bachelorette party, or even an Elvis wedding, or you're just going on a nice family trip to get away, there's a photographer out there looking to make sure you savor the unforgettable moments forever.
Tip #2
Visiting Las Vegas in Winter
Winter is a great time of year to go because you will not be freezing. You're vacationing on dry land, so the weather remains in the upper fifties to low sixties. For those who don't like snow getting in the way of their travels, then you're in luck! Las Vegas rarely gets any snow, because although it may get cold, it hardly reaches freezing temperatures. 
If you think the glistening city lights are a beauty to the eye, then imagine what it must look like during the winter months. When you think of winter, one of the first things that come to mind is the holidays. There are plenty of options to go see light shows and events that all happen from the end of November until the beginning of January. Not only is this great for adults, but it's also great for kids if you're thinking about taking a family vacation. You can find the perfect family photographer in Las Vegas to capture all the enchanted, candid moments your family will have when you see the surreal, magical lights that Las Vegas has to offer during the winter.
Tip #3
Visiting Las Vegas in Spring
Next up comes spring. Golf season is in full swing in Las Vegas, due to the city's perfect temperatures. It is also a great time for activities such as festivals. There's also a ton of picture-perfect events going on where you hire your own personal photographer in Las Vegas to capture all the exciting and unique activities you will be doing. Yet again, this will be the perfect time to capture all your family moments. Imagine the look on your child's face when he or she hits their first golf ball or the reaction of a robot at the science and technology fair. 
Besides the copious number of events going on inside of Las Vegas, spring is one of the best times to take in all the nature that surrounds such a high-tech, industrial city. There are so many types of natural wonders that surround Las Vegas while you're journeying through the lights and sounds of slot machines. So why not snap some incredible, mouth-drop worthy photos at Red Rock Canyon, for example? Let a personal photographer follow you around and help you capture the natural beauty that any phone won't do justice.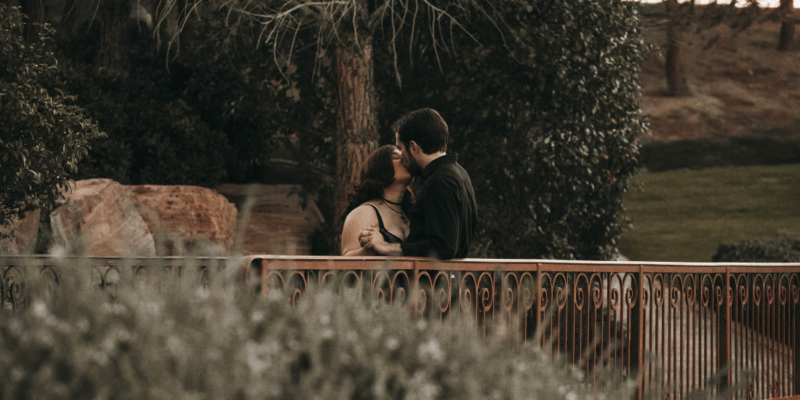 Tip #4
Visiting Las Vegas in Summer
When it comes to the summer, get ready to keep cool. The summer months (May through September) are best for the Las Vegas pool scene. May is perfect golf weather with average highs in the eighties.  June, July, and August tend to get hotter, but due to Vegas' desert land, it's a dry heat (so it's more bearable than a place with humidity). This time of year, prices tend to be lower due to the extreme heat, which means not many tourists will be wanting to walk the Las Vegas strip. With the money you save, you can hire affordable photographers in Las Vegas to help you remember your super fun trip.
There's also the beauty of the palm trees. Las Vegas has four different types of popular palm trees that will shine in the summer sun, perfect for scenery photos. Be sure to hire a photographer in Vegas during the summer (or really, any time of the year), to capture the real natural beauty that you'll be surrounded by.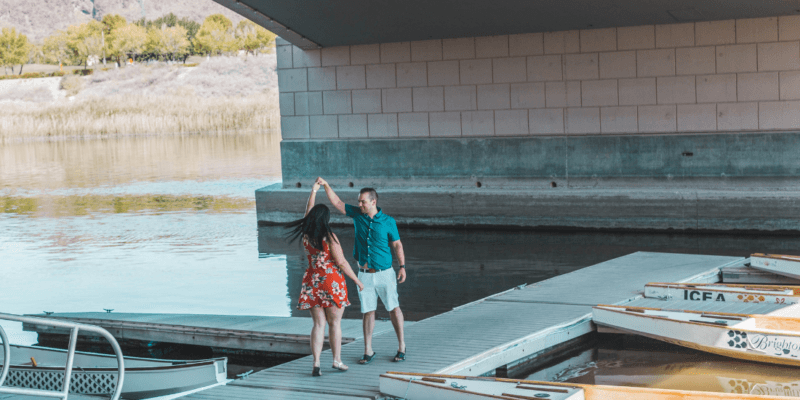 Tip #5
Visiting Las Vegas in Autumn
Lastly, but certainly not least, there's the autumn. For adults, one of the best times of year to visit Las Vegas is during autumn, more specifically September. The temperature still remains around the nineties, but the pools are emptier since the tourist scene tends to simmer down. Get ready to pose for the pool photos you've been waiting for, as you'll have many opportunities to do so. October still has some great pool days and the weather slowly changes to a crisp average of seventies. 
Las Vegas may not have any changing of the leaves, but there are places in the "sin city" where you will feel like you are vacationing on mountain tops in the northeast. Places such as the Bellagio Hotel Conservatory & Botanical Gardens display pops of leafy reds, oranges, and yellows that defines autumn. 
The romantic feel of colorful leaves, as well as many other romantic scenes in Las Vegas, can create perfect pictures for special moments, like getting engaged. An engagement photographer in Las Vegas can really help make your moment special. Let them capture every bit of shock, surprise, and excitement to match the incredible beauty that Las Vegas has to offer.
Any of these natural and industrial city views can also be a perfect place to pop the question. Looking for a proposal photographer but not sure where to start? Check out the great amount of private Vegas photographers by starting HERE.
Top Photo Spots in Las Vegas
1221
Photographers & Videographers
1067
Destinations world-wide
Photo Occasions People in Las Vegas Love