Choose Your Videographer in Porto
Localgrapher is the largest vacation photo company and the only global video company in the world! Choose from over a 1000 hand picked local professionals and make your perfect memories last forever!
This is What You'll Get with Every Booking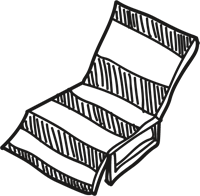 Individual Approach
Handpicked Local Professional
Special Requests Option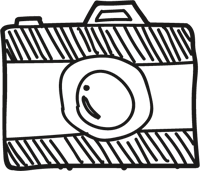 Top Shoot Spot Recommendations
100% Money Back Satisfaction Guarantee
Private Session
100% Money Back Guarantee
We believe in our service and quality of our photos so much that we decided to offer a 100% money back satisfaction guarantee for your photo shoot. If you don't like your online gallery once we deliver it, you can contact us within 7 days and claim your money back. Find more details in our Terms.
Make the Most out of Your Porto Shoot
Tip #2
The Best Time of Year to Visit Porto, Portugal
Many people believe that Porto is the most charming city to visit in Portugal and prefer this coastal city to Lisbon. You may just have to visit both to decide for yourself which city is your personal favorite.
Porto is a famous mercantile city, and though it may be relatively small compared to other cities in Europe, it is certainly not short of places to go and things to see. Any which season you choose to visit this quaint city, you will certainly want to hire a photographer along the way to capture your most attractive moments. There are numerous historical sites found throughout this port city, which work their magic on their visitors all year round. Here's what to expect during each of Porto's celebrated seasons.
Tip #3
Visiting Porto in Summer
Porto's peak season is all summer long, from June to August and there's more than just one reason for that. The summer in Porto is the dry season, which means you can spend a lot of time on the beautiful beaches of Porto. Then take a walk along Porto's riverside area, Cais da Ribeira any hour of the day or night. Here you will catch some of Porto's finest restaurants, bars and a view of the famous Luís I Bridge. Your personal photographer can photograph you during the sunset hours with the river and iconic bridge in the background of your photograph. The entire city won't be short of color, and your Portuguese photographer will know how to capture it all while you look your very best.
If you're interested in spying out the trendiest parts of Porto, check out Foz do Douro district, where the Douro meets the Atlantic ocean. If you came to Porto for endless sunset photoshoots with an ocean view, Foz do Douro, with its famous lighthouse in the background, make for a picturesque opportunity to hire a proposal photographer for an unbelievably romantic moment. Fine outdoor dining is available all along the promenade, with some of Porto's newest and finest restaurants serving Porto's world-famous port and wine. And finally, spend a day strolling through the Parque de Cidade, the largest park in all of Portugal which will lead you directly to the Praia do Matosinhos, assuming you don't get lost within the lush green and comforting shade.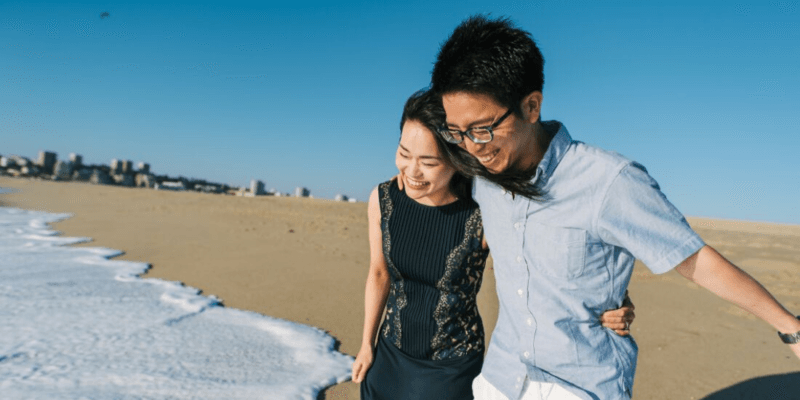 Tip #4
Visiting Porto in Autumn
Though Porto experiences its peak season in the summertime, Autumn may arguably be the best time of year to visit Porto. There are several parks and gardens to visit around this historical city, and in the autumn you can catch the leaves turning from a rich green to vibrant reds and yellows. The trees are so magnificent this time of year that Serralves Park hosts Festa do Outono to celebrate the coming of Autumn with live music and other fun family activities. You can hire a family photographer for your day trip around Palácio de Cristal's outdoor maze and then take a break in the many fine cafes to sip on some of Porto's best hot chocolates. 
If you're in Porto in November, you can catch the city celebrating Saint Martin, and join a magusto, where the locals drink local wine and roast chestnuts over a large open fire. This may also be the best time of year to visit Clérigos Church, a magnificent baroque church that leads you up over 200 steps to a panorama view over the city of Porto. Some of the best photographers in Porto are hired for the hike up this historical site to capture a rich and colorful Porto in the background of your favorite portrait.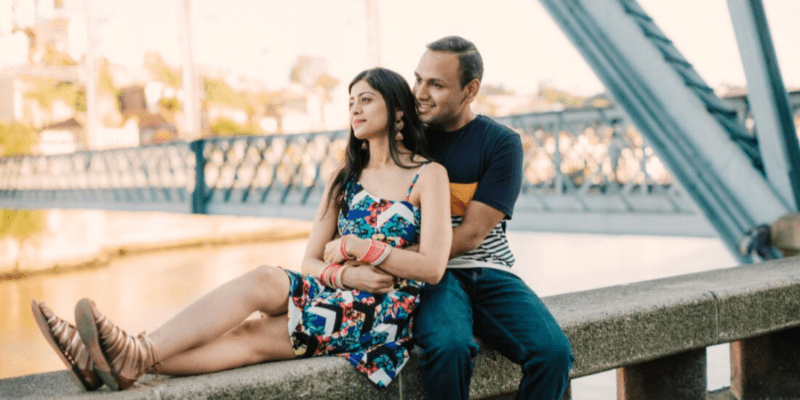 Tip #5
Visiting Porto in Winter
During the winter you may experience many days of rainfall, which often makes for a romantic backdrop in your Porto photoshoot. Rain dripping over the ancient townhouses always makes for a charming backdrop, especially around historic sites such as the 12th century Porto Cathedral. But, in general, Porto experiences mild winters, where you may even be able to go out without a scarf wrapped around your neck and gloves protecting your fingers from frostbite. Winter is also the best season to book an affordable photographer in Porto, especially if you book your photographer a few months in advance. 
Take a trip to Porto's many port houses around the riverfront and sample the taste of Porto's port! You may even find a great bottle to gift to someone at home while you refine your knowledge of this amazing drink. In the evening you can treat yourself to hearty Portuguese food, which will certainly warm your belly and excite your palate. Try a bite of Bacalhau or Francesinha, both dishes are very meat friendly and may be hearty enough to share with a loved one.
Then there are heaps of antiquated churches and cathedrals to visit during the daytime. The Church of Santa Clara, was built in a "Barroco Joanino" style and completed in 1457 and is home to spectacular spectacles, which many tourists and locals marvel over all year long. The wintertime is also a great opportunity to visit many museums in Porto. Visit the unbelievable museums exhibiting religious art confiscated from Portuguese convents and pieces by Soares dos Reis.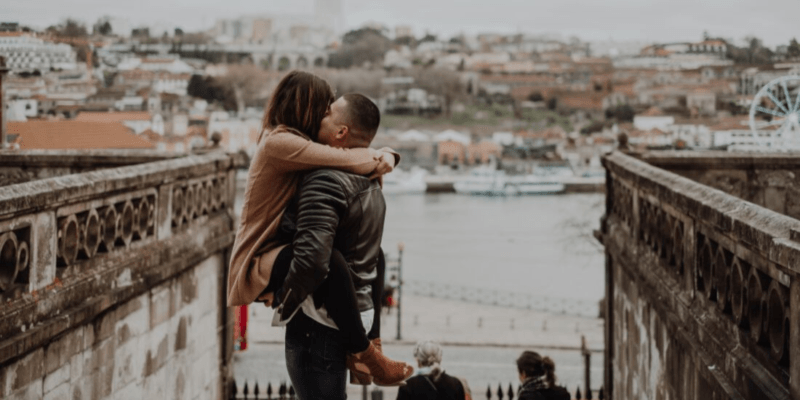 Tip #6
Visiting Porto in Spring
In the springtime, you can treat yourself to more outdoor activities like the 6-bridges cruise or visit Cantinho das Aromáticas, an organic herb farm. You can have a professional photographer send you the best photos of you during your trip for you to upload to your Instagram account. Ask your photographer for a shot of you tasting an herbal infusion in the fresh spring gardens. 
In the springtime, there are also many music festivals like NOS Primavera Sound, where you can listen to well-known national and international bands. If you're celebrating an engagement in Porto this year, hire an engagement photographer and book a private tour of the Villar D'Allen Manor, where you can tour the 18th century home and garden where Camellia flowers are in full bloom. Then you can climb the Arrábida bridge and enjoy the view down onto the Douro on a bright and sunny spring day. If you're lucky you can convince a private photographer to make the climb with you to photograph all the exciting activities you've managed to squeeze in during your trip.
Then, of course, you will have to visit Livraria Lello, if you're a Harry Potter fan. Livraria Lello was made famous by J.K. Rowling, but has always stood as a proud icon for the locals years before she was a resident of Porto. And finally, after wandering through the many parks and mountains of Porto, plan a day trip to Jardins do Palácio de Cristal, whose garden was designed by Émile David, to get a full taste of Porto's finest trees and flowers. Ready for a getaway? Book a Professional photographer for your trip to Porto HERE!
1162
Photographers & Videographers
1034
Destinations world-wide
Photo Occasions People in Porto Love