13. 1. 2020
The Most Beautiful Travel Photography Destinations of 2020: Europe
Are you still dreaming about your European vacations that you have promised your loved one, kids, friends, or yourself? If yes, this is the right time you should stop dreaming and plan your trip to succumb to some of the gorgeous travel photography destinations.
Traveling Europe is undeniably a lifetime adventure. Amazing places are worth exploring. Whether you walk amidst the historical spots of London and Rome or hike on the urban scenery of Amsterdam, Europe will leave you spell-bound. 
The European destinations have dozen of jaw-dropping views. No matter it is urban or rural scenery, every destination has its own charm. That means regardless of what travel destination you choose or with whom you plan your trip, you're bound to stand in utter awe at the stunning views that surround you.
And when it comes to lock in the beauty of these enchanting places, there is no better choice than booking a local photographer. Our skilled photographers excel at capturing wonderful pictures of your travel adventures. And believe us, our Localgraphers are available in almost all European destinations. 
So get ready to enjoy tons of stunning sights, landscapes, and medieval architectures during your Europe trip. If you do not know where to take start from, we have you covered here. Whether you are traveling with your significant one or have planned to paint the town red with your friends, we have rounded up the destinations that are ideal for your vacations.
Check out the given list of the most beautiful European travel photography destinations of 2019 to escape into the world of the timeless beauty of Europe.
The Best Travel Photography Destinations in Europe for Solo Travelers
Independence, freedom, and escape are what come to mind when you think about solo traveling. This world is too big to wait for someone to travel with.  Why not explore the world by all yourself? Head to these spectacular travel photography destinations and tell the world how adventurous you are. 
Destination #1
Barcelona, Spain
Consider it a rising smart city or a rich heritage of culture; Barcelona is everything.  The city is popular for hosting some world-class international tournaments, conferences, and expositions in Europe. The city's fair climate, developed infrastructure, and quality accommodation make it one of the best destinations to choose for solo-traveling. 
You might not know that Barcelona is the most visited city in Spain and if you are traveling alone, the city has tons of unique and interesting places to visit and take some insta-worthy pictures. Gaudi site, for example, is one of the greatest architects in Barcelona. Casa Battla is another great travel photography spot you must visit. The place is not crowded, and it is absolutely amazing to capture some interesting poses.
You cannot leave Barcelona without seeing a multi-colored Magic Fountain. The dancing fountain is the center of attention of many people. Thousands of tourists gather at the dancing fountain to see the mesmerizing dancing moves of the fountain. There is no denying the entire mountain and its beautiful mystical view that water creates, make a great backdrop to click some extraordinary pictures.
Destination #2
Berlin, Germany
You might have heard a lot about Berlin as a tumble and little rough destination to visit, but trust us, it is the opposite. The German city is all one of the exciting and accessible destinations when you are all ready to jump onto the deep end.  
You may get tempted to take a bunch of crazy friends with you; the magic begins when you are alone. That means you are the captain of your ship, and no group-decision stress will drag you down, or you do not have to miss out on the spontaneous opportunities. Berlin embraces individuality, and that is what makes it worth exploring through a solo trip. From experimenting with some out-of-the-world clicks to finding new and exciting individuals to connect with, when you are in Berlin, everything becomes a breeze.
It might sound surprising that Berlin is an active Tinder spot in Europe. That means if you are not even looking for finding love, this exciting travel destination can make that happen for you. Not only this, the German city is generally safe that makes it a winning option for solo travelers, especially for women. 
Charlottenburg Palace similarly is an artistic architecture of the 18th century you must not miss out on your solo traveling trip. The palace was a summer residence of the Prussian rulers and has a beautiful garden behind, making it a perfect spot for your solo travel photography.  All you need is to take your Localgrapher with you to capture all your adventurous moments in the perfect way.
Destination #3
Milan, Italy
Many traveling enthusiasts believe that Milan is not the right choice to include in the list of your solo traveling trip.  If you have met a person like this, know that he/she does not understand the true beauty of Milan. 
The Italian city is not only attractive but also extremely charming with its welcoming vibes. The city offers a perfect balance of urban grit, history, and old-world romance. The reason why we have chosen Milan as one of the best travel photography destinations is the scenic countrysides that surround it. Plus, from food to architecture, Milan has a unique character to offer when it is about touristy. The diverse architecture, modern status, and illustrious history contribute to make it a dreamy place to wander around and click pictures. 
Unlike other Italian cities, a unique architectural period dominates Milan, exemplifying the splendors of Renaissance. So if you are fond of visiting historical places, Milan is meant for you. Navigli is one of the most charming spots you will love to pay a visit to see the conventional worker of houses. The Porta Venezia in the neighborhood is another spot to include in your travel diaries when visiting Milan. Let your Localgrapher take charge and click some candid poses in front of floral motifs, elegant townhouses, and curvaceous ironwork.
Destination #4
Amsterdam, Netherlands
Amsterdam is full of olive-green canals, and handsome gabled architectures. They are perhaps the most important reason why you must travel to this European city. They are the flavors of this city that appeal to not only its inhabitants but also the people who have visited Amsterdam many times before. The canals especially make an imaginative and creative bunch that simply brings this city alight.
The canals are not just good for taking pretty pictures, but also for enjoying the activities and buzz around them. Canal cruise, for example, is the best way to experience the glitz and glamour of the city. You can choose a canal cruise, a traditional boat, and opt for a canal bike which is definitely a way more active option to make the most of your solo-trip. Moreover, there is an option to hire a mini boat for the whole day. 
Amsterdam is not just only about canals. The seven bridges that cross the tranquil canals, at Reguliersgracht are quintessentially Amsterdam. The location offers the perfect scene for your travel photography. Plus, the Dutch-inspired landscapes and buildings set up an excellent picture-perfect environment to capture some insta-worthy shots.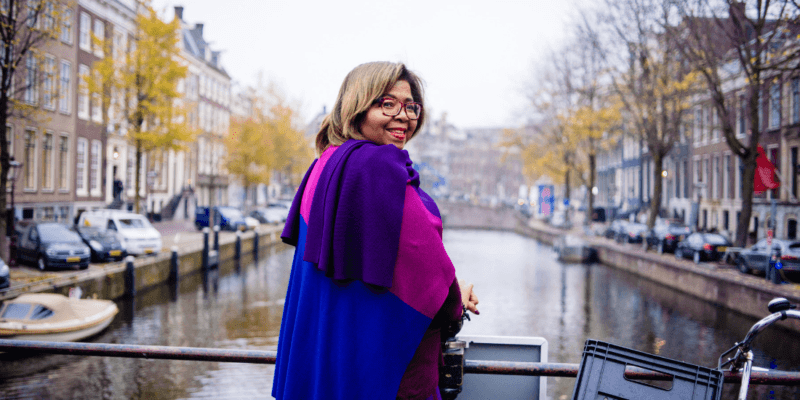 Destination #5
Porto, Portugal
When you plan vacations in Portugal, it is usually either a week at the tranquil beaches of stunning Algarve or a day off in Lisbon. But Porto, in the north of the Rio Douro, has become one of the popular travel photography destinations ever. The place is surrounded by some gorgeous beaches and plenty of night clubs, bars, and shopping spots.  
The eclectic destination also conjures up several golf clubs and other interesting sports centers. That means if you are looking for a weekend break, Porto is your go-to option. The painted houses and post-card pretty historic centers represent a perfect architectural blend of modern and medieval features.  
No matter if you take only simple and candid poses on the streets of Porto, they will come out in the cutest solo traveling pictures. Remember that only a trained vacation photographer like Localgrapher can help you make the perfect memories.
Destination #6
Copenhagen, Denmark
The epitome of beauty and rich modernity, Copenhagen is full of buzz and vibrancy that match the taste of Europe. If this Danish city is in your travel destinations list, know that you have a great taste and connoisseur.  
Simply put, Copenhagen has a plethora of stunning waterways, magnificent castles, and fine eateries. The cool city is full of interesting places that are ideal for solo travel photography. 
Visit Rundetaarn, a tower with white walls, Fredericksburg Castle,  a massive masterpiece, or Glyptoteket Museum, an amazing museum to get an idea of why this city mesmerizes its visitors. Or why people consider it one of the best travel photography destinations in Europe.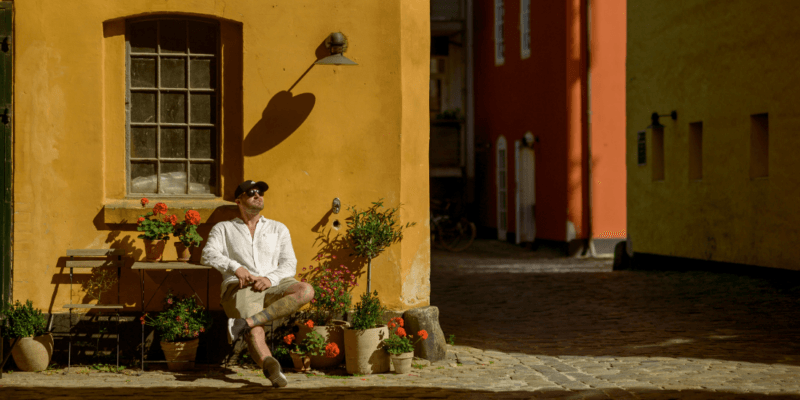 Destination #7
Stockholm, Sweden
All ready to explore the hottest spots in Stockholm? The dreamy city has something for everyone with its perfect modern design and history. Getting around in Stockholm independently is a breeze. You will find Swedes extremely generous and polite when it comes to welcoming tourists. 
Plus, it is one of the safest destinations in the world.  So enthrall yourself by discovering the famed landmarks such as Djursgarden and Gamla Stan Old Town. Djursgarden is not less than a green island in the city, offering a relaxing and calming stroll through nature trails and parks. The picturesque views around you are perfect for narrating the stories of your adventures through pictures.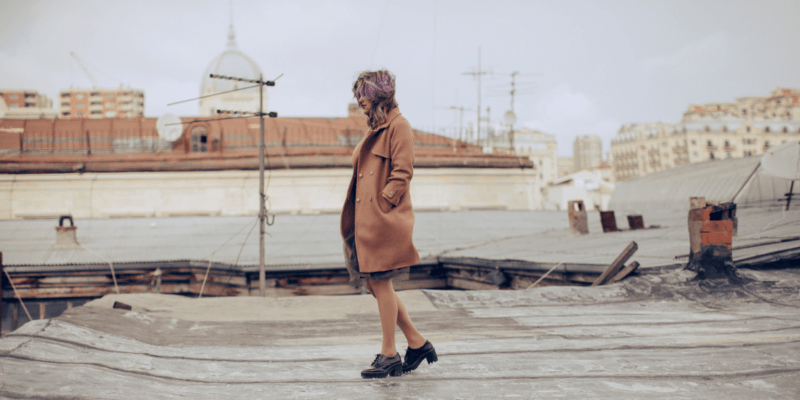 The Most Romantic Travel Photography Destinations in Europe for Couples
Destination #1
Paris, France
Traveling to Paris means you have the chance to visit some of the most famous landmarks. For an instant, "Eiffel Tower" is the place everyone wants to capture in his/her pictures for its unparalleled magnificence. The place becomes even more magical when you plan romantic travel photography with your significant one. As a symbol of love, the Eiffel Tower will surely add countless memories to your love story. 
Take your significant one to Montmartre in Paris. The picturesque spot is set on the spectacular northern hills of Paris. Whether you unwind yourself or wander through the natural trails on the hills, make sure you hire your Localgrapher to capture the fleeting moments.
Destination #2
Rome
The rugged architectures and beautiful locations make Rome an iconic landmark where you can take plenty of vacation pictures. 
In other words, the Italian city is no short of romantic places. From Charming piazzas, historical landmarks, to quaint streets, Rome offers an excellent opportunity to take your loved one on a long, romantic walk and take plenty of memorable pictures in front of the magical sunset.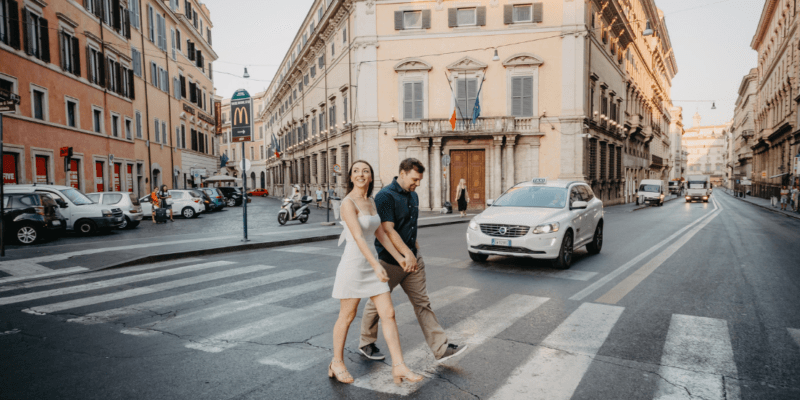 Destination #3
Venice, Italy
Looking for planning a romantic break from the tiring, monotonous routine? Head to Venice.
As one of the sought-after travel photography destinations, Venice is ideal for celebrating your love bond. The city of love is home to a hundred bridges and canals and has its own aura of love. Excite your loved one with some intimate evening walks at Callis, or canal walks to make your special relationship even more special. Savor some traditional delicacies and click some romantic anniversary photo poses to always remember these moments.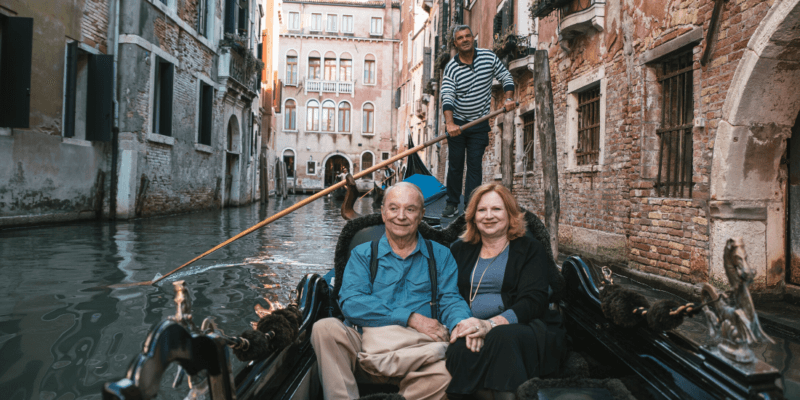 Destination #4
Santorini, Greece
Like Venice, Santorini is always on the top of the list when couples plan their honeymoon. Akrotiri , Fira, Oia are some of the common traveling destinations of the couples in Santorini. Gaze over the towering hills or watch hovering sun above its horizon while walking hand in hand in the town.
In short, the whitewashed buildings, warm atmosphere, and tranquil beaches are what make Santorini a perfect honeymoon spot and one of the ideal travel photography destinations.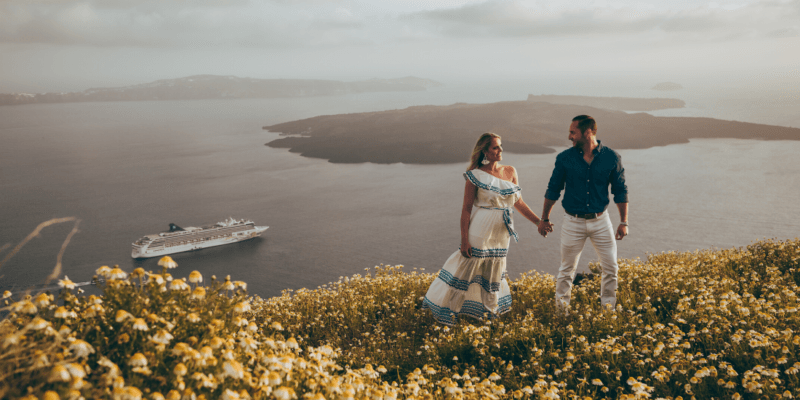 Destination #5
Positano, Italy
The dream place of couples, romantic and picturesque Positano makes an idyllic place to make memories. The mesmerizing sight of peachy-pink terra-cotta homes cascading down the crystal blue coast of Mediterranean waters makes a captivating view that every couple wants to capture in the pictures.
Ask your Localgrapher and try some silhouette poses with your significant one at this unique travel photography destination.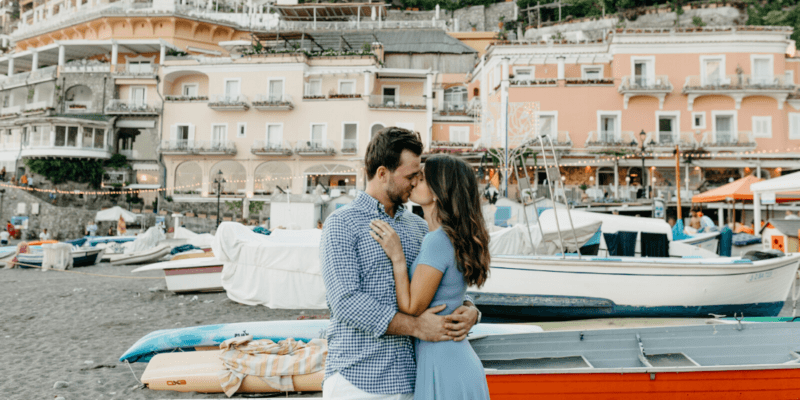 Destination #6
Split, Croatia
Split is another good option when it comes to enlisting some iconic and romantic places to visit as a couple. Waterfronts, untapped beaches, theaters and old suburbs, the city include everything a romantic movie set has. Choose this travel photography destination and capture both your loving moments and scenic views in Split.
Destination #7
Edinburgh, Scotland
Edinburgh is one of the perfect European cities to go on a romantic short break. From tranquil walks to fine dining, the city can ignite the sparkle of your love and strengthen your bond. What about gifting your significant one a photo shoot gift card and make your Edinburgh trip memorable?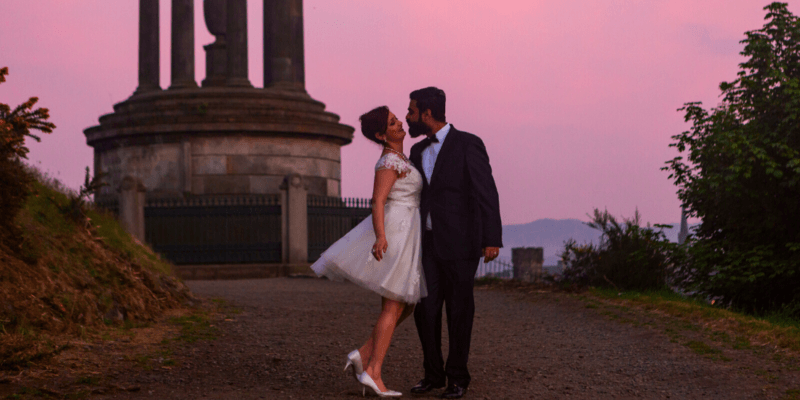 Destination #8
Lake Como, Italy
Do not miss out Lake Como when visiting Italy. A one-of-its-kind romantic place is a dream destination for all couples. The fascinating villas, inspiring architectures, and stunning views at lake's sunset make it the most suitable place for your secret proposal and some beautiful couple pictures.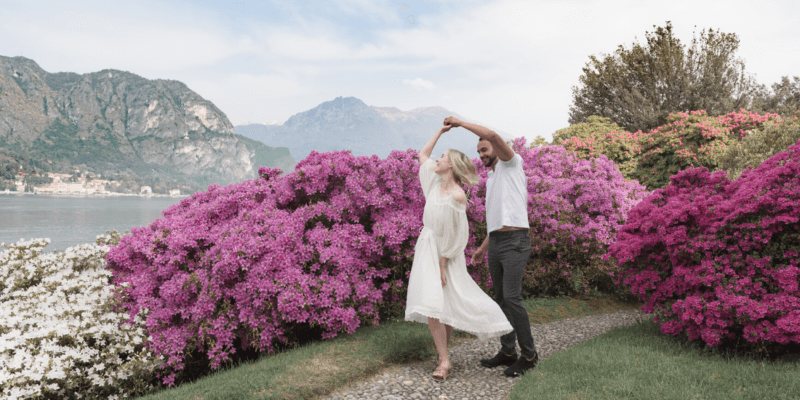 The Best Travel Photography Destinations in Europe for Families
Destination #1
London, United Kingdom
London, the UK's capital is the go-to option for making long and exciting family vacations. You can get around with your children at some fantastic places such as museums, parks, and monuments. Not only this, the beautiful old city offers an array of exciting activities to make the most of your family time. You can visit places like the Museum of Science, National Gallery or London Eye to enjoy with your loved ones and make some family memories.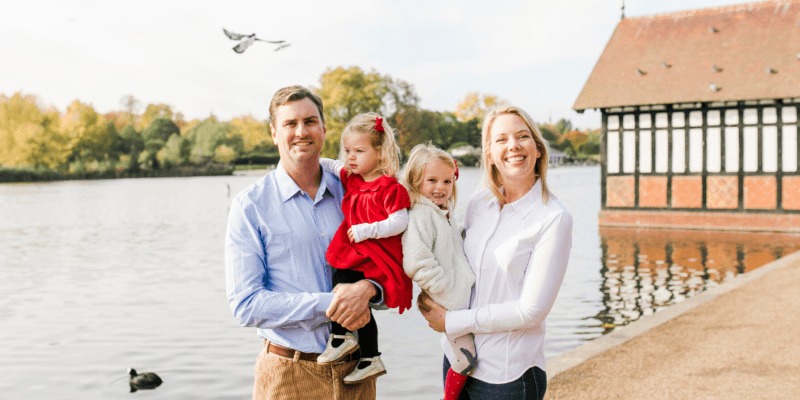 Destination #2
Prague, Czech Republic
Take a full-day tour of Vltava river cruise or go on the sight-seeing on Hop-on- Hop-off Prague bus tour. Prague will make your family vacations a fun-filled memory. With its beautiful evening activities and scenic landscapes, Prague can be the right travel destination for your family.
Special tip: Visiting with kids? Read our Ultimate List of 79 Things to Do with Your Kids in Prague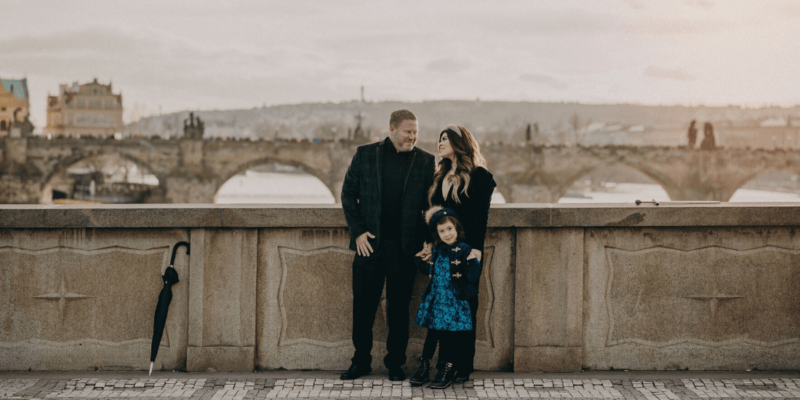 Destination #3
Munich, Germany
Munich is an exciting destination to explore whether you are old or young. Its beer gardens especially are the center of attraction for kids and adults. Plus, Englischer Garten is one of the best places to let your children run free while your Localgrapher captures their playful moments.
Destination #4
Brussels, Belgium
If you have underestimated Brussels for your family travel trip, think about waffles, chocolates, outdoor adventures, and long journeys. All these activities make Brussels one of the most attractive European cities to explore on your family trips. Whether you visit the city for winter sailing or summer biking, it makes an incredible travel photography destination.
Destination #5
Madrid, Spain
Madrid is the center of modern marvels and some historic icons. The city offers plenty of activities for you; especially if you are traveling with your kids. Walking tours, for instance, can be a delightful experience for your kids to discover the beauty of this Spanish city. Try boating in Lake Retiro with your family and let your Localgrapher seize the moments.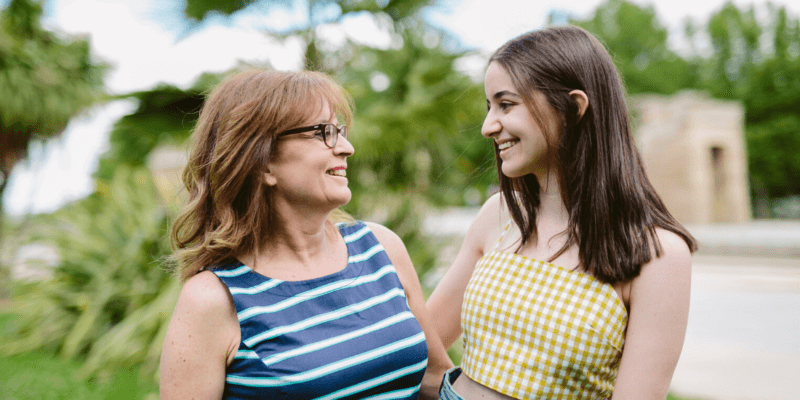 Europe is a wonderland when you talk about magical places, fun trips, romantic gateways, and perfect family trips. No matter what your traveling plan is, European cities can offer you a long-lasting traveling experience.  The continent is loaded with spectacular travel photography destinations to capture your most special moments.
Buy memories, not things…
Limited time only!
SEE OUR GIFT CARDS
Great customer service and experience
Photoshoot in very short term
The most destinations on the market
Very positive customer feedback
1106
Photographers & Videographers
989
Destinations world-wide
100% Money Back Guarantee
We believe in our service and quality of our photos so much that we decided to offer a 100% money back satisfaction guarantee for your photo shoot. If you don't like your online gallery once we deliver it, you can contact us within 7 days and claim your money back. Find more details in our Terms.