A vacation can mean so many things for you; a needed break from reality, a relaxing trip, an adventurous expedition, or an excuse to bond with loved ones.
Whatever is your thing, a vacation is always the perfect excuse to take incredible pictures for social media. Your feed is going to look incredible as it's loaded with action-packed, scenic, and memory-filled photos, making your followers envy your trip. A professional vacation photographer can help make your photos spectacular, and the only work you have to do is pose in front of the camera. But where should you go?
We've got some Instagram-worth destinations that'll have you wishing you lived that permanent lifestyle.
Why You Should Book a Professional Vacation Photographer on Your Next Trip
Having a vacation photographer brings all benefits to your trip. For starters, if you're traveling alone, you have your personal photographer to be there for you, snapping quality photos. If you're traveling with a partner or in a group, no one will be left out from the vacation pictures. 
Vacation photographers also know the ins and outs of your location, as they're professionals in that designated spot. That means they can take you to the local spots, the spots with the best views, and the hidden gems no one knows about. This will step up your Instagram game 100%! Whether you are visiting a new destination or a location you've been to before, you can put your full trust in a vacation photographer to ensure everything is picture perfect.
Most importantly, a vacation photographer can help you preserve lasting memories. Photos can live on for years and can be shown to many people along the way. You can keep photo albums, scrapbooks, and social media posts that will last a lifetime. These high-quality images make sure that you remember the trip and enjoy looking back at the amazing time you had.  
Instagram-Worthy Destinations to Put on Your Bucket List
1. Santorini, Greece:
The picturesque island of Santorini is full of light whites and bright blues, making for a stunning contrast in color. Stand next to the iconic white building with blue tops, or walk on the warm beaches that will make you feel as if you're in a serene painting.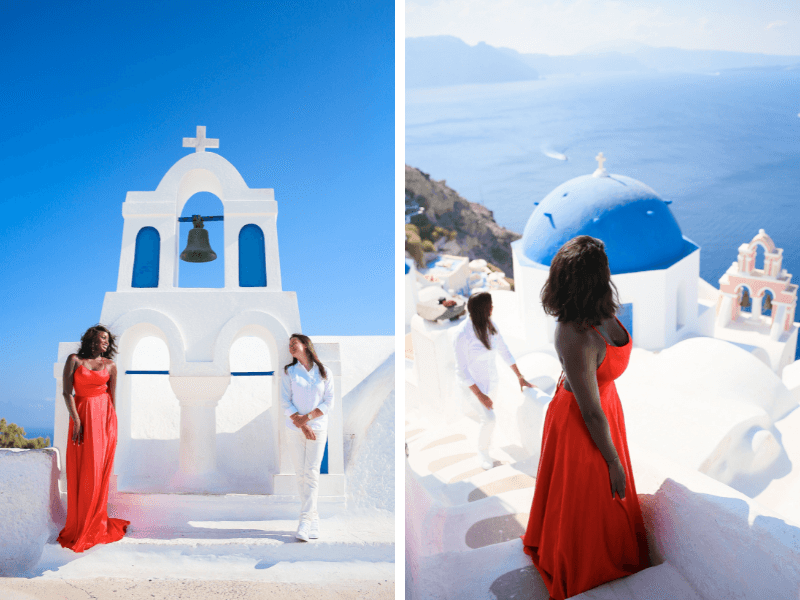 Captured by George, local photographer in Santorini
2. Barcelona, Spain:
You can take a lot of action shots while exploring the city of Barcelona. One of the best activities to do is bike riding, which makes touring around the city exciting and quick so you can see all of the top-rated tourist attractions.
Captured by Jose, Localgrapher in Barcelona
3. Lagos, Algavre, Portugal:
Get lost in the designs of Lagos with their vibrant arts and crafts and creative spaces, vintage décor, and flower walls. Stand in front of anything with a cool pattern and have a fun photo shoot with your professional vacation photographer.
4. Dubrovnik, Croatia:
Game of Thrones fans will thrive, as this is where the setting for King's Landing was filmed. Aside from that, this charming city has many Insta-worthy photo spots featuring winding streets, Cliffside beach bars, terracotta rooftop tiles, and features its Old Town, which is a UNESCO World Heritage Site.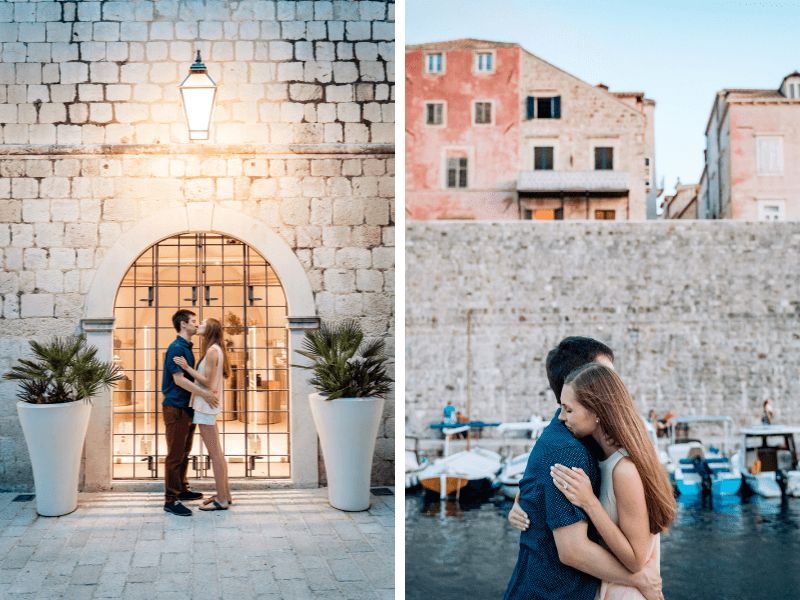 Captured by Nino, local photographer in Dubrovnik
5. Sydney, Australia
:
Sydney has so many iconic landmarks, it's near impossible to not get some stunning Instagram pictures with your vacation photographer. Landmarks like the Sydney Opera House, Harbour Bridge, and Bondi Beach will be sure to make a statement in your vacation photos. 
Captured by Maria, local photographer in Sydney
6. Oman:
This country on the southeastern coast of the Arabian Peninsula in Western Asia is a lesser-known gem. Oman is naturally stunning with its turquoise water and rocky cliffs. You'll also enjoy walking around Princess Castle which will make for some aesthetically pleasing photo ops. 
7. New York City, United States:
NYC has a mix of skyscrapers, water views, and nature parks, leaving you with an abundance of photo opportunities. You can be at the top of the Empire State Building in the morning and then roaming Central Park by the afternoon. Even if the city seems overwhelming, your New York-based vacation photographer is a pro when it comes to their location, so they'll make sure you're comfortable and don't feel rushed.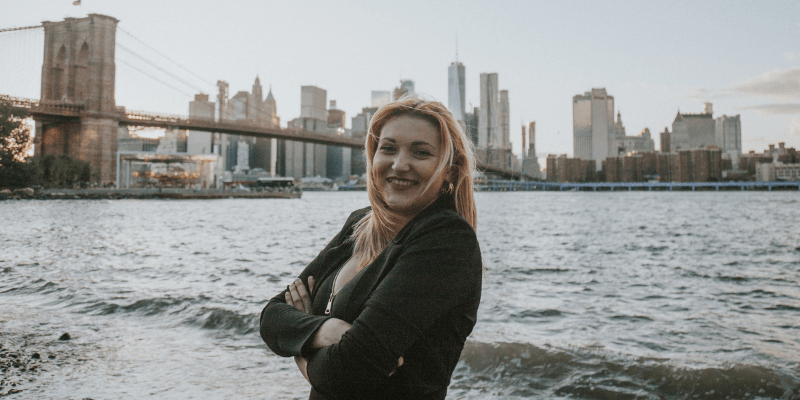 Captured by Masha, local photographer in NYC
8. Menton, France:
This French Riviera town gives you pops of color your vacation photographer can play off of. Known for its beaches, gardens, and bright colored buildings, there will be so much beauty to accent your photos with in Menton. 
9. Hamilton, New Zealand:
This instagrammable travel destination screams natural beauty. There are caves, gardens, mountains, and more that should be explored, with pictures to be snapped for keepsake. Hamilton will be the perfect place to play with nature. 
10. Paris, France:
Aside from the classic Eiffel Tower, Paris features a lot of charming photo spots you may not think about unless you have a professional vacation photographer. Some vacation photo ideas may not even include the Eiffel Tower at all. But the cobblestone that you walk on.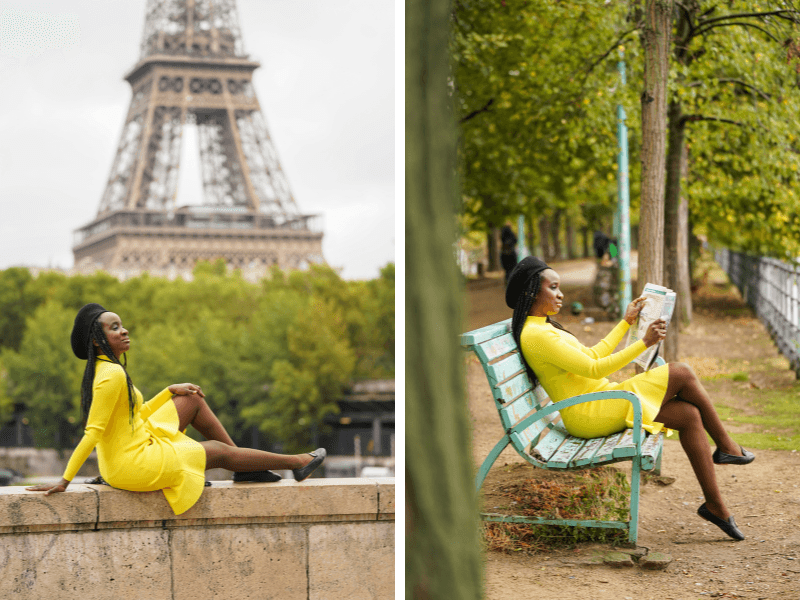 Captured by Eny, local photographer in Paris
11. The Dolomites, Italy:
As far as vacation ideas go, the outdoorsy types will love the hiking opportunities that go along with this trip in the Dolomites. Trek up trails and mountains for some fresh air and beautiful scenic pictures overlooking blueish-green waters and dramatic mountain faces. 
12. Kyiv (Kiev), Ukraine:
This Ukraine capital is home to stunning churches and is a majestic place of worship. There's something so peaceful about going to a city full of adoration such as Kyiv, and that can easily be shown through photos from your professional photographer.
13. Venice, Italy:
Take a gondola ride through Venice to snap some of the most unique photos. Not only are you traveling through a city in the water, but you get a whole new perspective of the city from a different eye level, which is something your vacation photographer will take note of for incredible vacation photo ideas.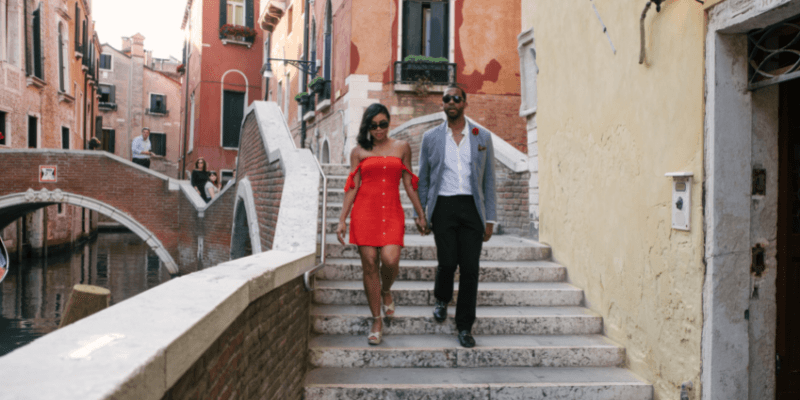 Captured by Silvia, local photographer in Venice
14. Cairo, Egypt:
Popular for their pyramids of Giza, there will be perfect symmetry and clear lines your vacation photographer will know how to work with to get the best pictures. You also get to see one of the Seven Wonders of the World- which is an Instagram post win in itself.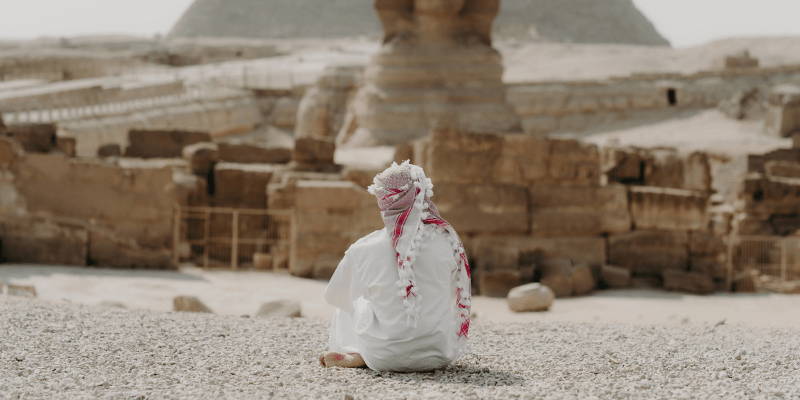 Captured by Halim, local photographer in Cairo
15. Cusco, Peru:
Another famous landmark is Machu Picchu, which is so appealing to even the non-traveler that it's a "must-see" to anyone wanting to take the trip. Your vacation photographer will know how to style the picture perfectly to make sure you get the entire Incan citadel in the photo. 
16. Copenhagen, Denmark:
Between the pastoral fishing ports and brightly painted buildings, Copenhagen makes for one of Europe's most picturesque cities. It also features modern graffiti and winding red-brick streets, giving your vacation photographer a lot of opportunity for incredible photos. 
Captured by Nataly, local photographer in Copenhagen
17. Budapest, Hungary:
This fairytale-like city is very photogenic, as the 19th-century Chain Bridge connects the hilly Buda district with the flat Budapest. The contrast in these two sections creates stellar images. 
Captured by Anita, local photographer in Budapest
18. Milan, Italy:
The Fashion Capital of the World, Milan is the perfect excuse to get dressed up and take model-worth pictures for your Instagram. It also has stunning architecture, making photo backgrounds absolutely ideal. 
19. Seoul, South Korea:
Definitely a hot tourist area, you can still get engulfed in the tradition and culture of South Korea by experimenting with Korean food at the markets or seeing their big-named architectural pieces. You can also head to the N Seoul Tower to spot panoramic views of the city.
Captured by Ashlee, local photographer in Seoul
20. Shanghai, China:
Shanghai is called the "Magic City," because it's a beacon promising work and wealth. The city that became a cultural, economic, and intellectual melting pot is now a great hub for pictures of the Lujiazui skyline, Yu Garden, and hustle and bustle of the streets. 
21. Dublin, Ireland:
We guarantee you'll be smiling during your entire trip to Dublin. From touristy sections like Temple Bar, to cobblestone streets, to aerial views while drinking pints of Guinness, to the sea of green everywhere you look, you can take an abundance of pictures. Even on Ireland's rainiest days (and there may be a few), you can have a fun photo shoot. 
Captured by Livia, local photographer in Dublin
22. Taipei, Taiwan:
At night is when you'll discover Taipei's beauty. Between the lights illuminating the dark sky to the night markets, the city is lively and exciting. You can visit Taipei 101, which features panoramic views on the city above the Longshan Temple. 
23. Boston, Massachusetts:
Boston is full of historical charm, creating tons of vacation photo ideas. Acorn Street is one of the most photographed streets in the United States, but there's also the Freedom Trail and Quincy Market to give in to the charm. There are also fun bars with unique foods and drinks to snap pictures of.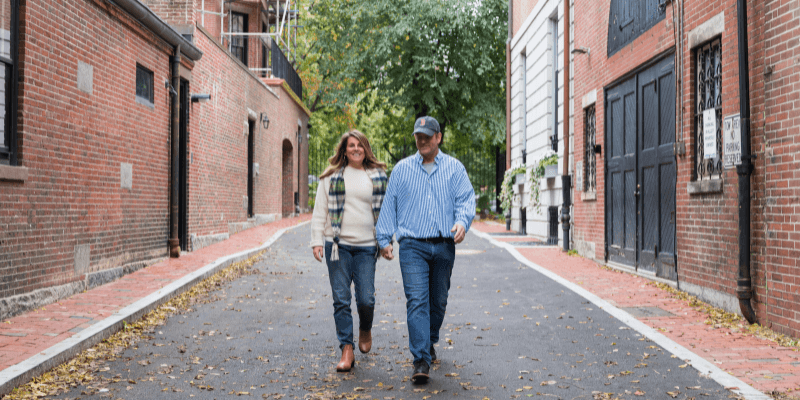 Captured by J. Q. Louise, local photographer in Boston
24. Edinburgh, Scotland:
Speaking of history, this city is loaded with rich insight. There's the Edinburgh castle towering the city, but there's also historic pubs you'll want to grab a drink at. Of course, you also get a chance to walk and drive on cobblestone laneways.
25. Ibiza, Spain:
Ibiza is definitely a party city. However, there's also a lot of beauty to it. Their Old Town is full of charm while their beaches are scenic with crystal blue water. You can see both sides to the city with a vacation photographer to make sure you capture all of it. 
26. Istanbul, Turkey:
Istanbul is a very lively and vibrant city and is known for their Turkish coffee. You can sip some coffee specialties whilst on the terracotta rooftops. There's also glowing lanterns and a section called Fener-Balat quarter where you can spot colorful houses.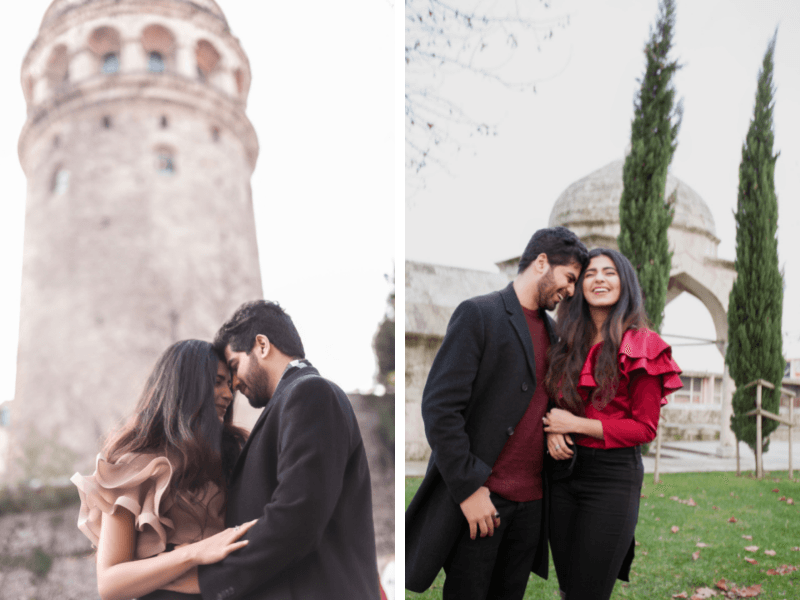 Captured by Ekaterina, local photographer in Istanbul
27. Los Angeles, California:
This city of the rich and famous is perfect for a lavish photo shoot with your vacation photographer. It has Rodeo Drive, beautiful beaches, a hike to the Hollywood Sign, and the Hollywood Walk of Fame.
Captured by Masha, local photographer in LA
28. Amsterdam, Netherlands
:
Amsterdam is such a busy city with a laidback lifestyle. Its distinct architecture comes with bridges and canals, and the city also features fun food halls and bikes everywhere. There are so many spots and opportunities for vacation photos. 
Captured by Philippe, local photographer in Amsterdam
29. Toronto, Canada:
The CN Tower is one of the main events in Toronto, which already gives the city a perk for photos. However, there are plenty of rooftop bars and creative food and drink options, alone with hot spots like Graffiti Alley and June Callwood Park. 
30. Cape Town, South Africa:
There is endless natural beauty with cliff top views and deserted beaches that will make your Instagram explode. Plus, Cape Town is full of fantastic hiking trails that will lead to incredible views. If you're looking at the architecture, you'll see bright colors and pastel pink neighborhoods.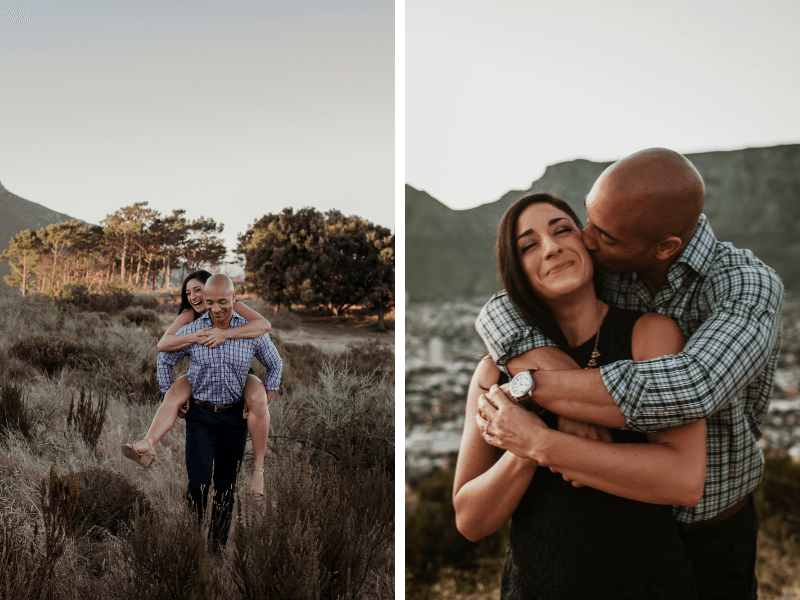 Captured by Lee, local photographer in Cape Town
31. The Maldives:
This tropical national in the Indian Ocean is surrounded by bright blue water. Made up of more than 1,000 coral islands, Maldives are home to some of the world's most luxurious hotel resorts with white sandy beaches, underwater villas, and in-ocean restaurants.
32. London, United Kingdom:
The capital of England combines old and new. Get to new heights on the London Eye and in the Shard. See crown jewels at the Tower of London, visit Big Ben, and watch the changing of the guards at Buckingham Palace. Then once you get all of those vacation pictures, enjoy the nightlife.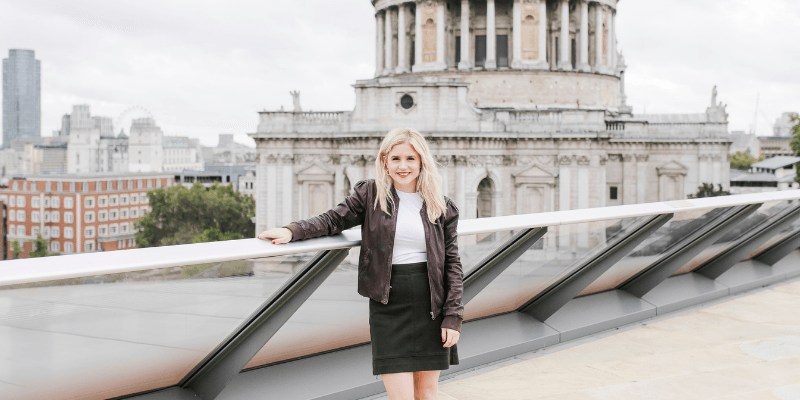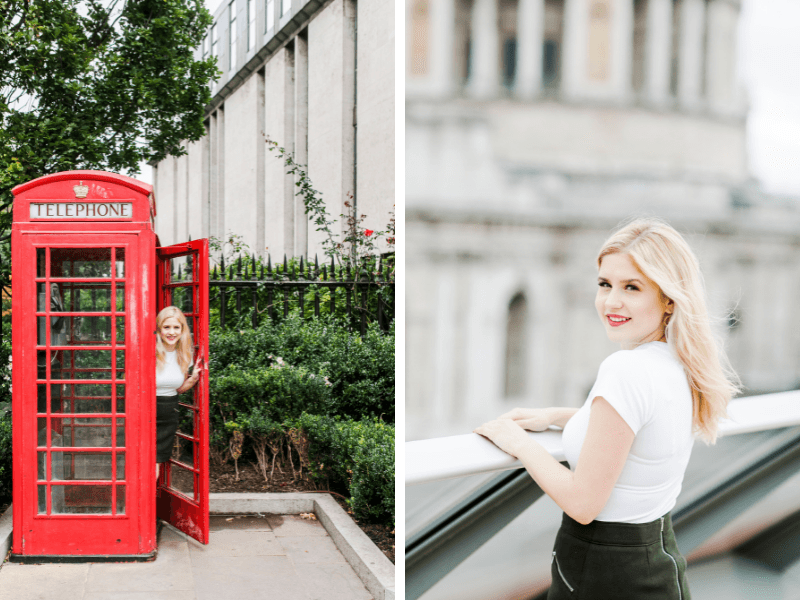 Captured by Lydia, local photographer in London
33. Bali, Indonesia:
There are so many vacation photo ideas to execute in Bali. There are waterfalls, swings that overlook scenery, and one of the world's most famous infinity pools, which you know is popular on Instagram. Worth the try, right?
Captured by Arson, local photographer in Bali
34. Tokyo, Japan:
Another busy city, there's so much beauty to be seen in Tokyo. The high-tech city consists of flashing neon lights and modern art installations, but it also contains ancient temples and stunning cherry blossoms during the season.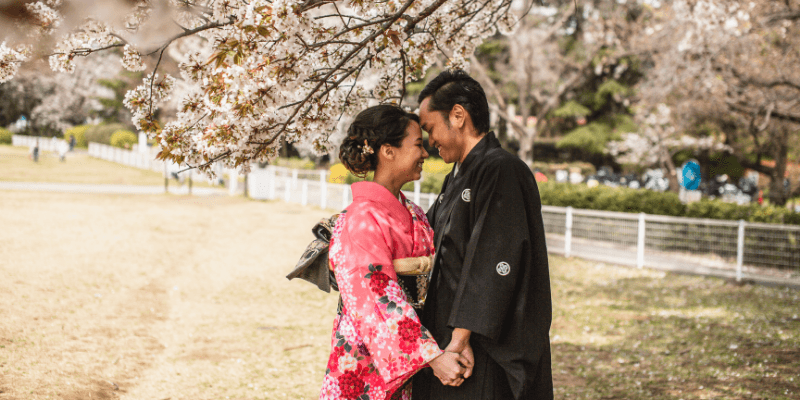 Captured by Jaydine, local photographer in Tokyo
35. Dubai, United Arab Emirates:
This glamorous destination will have you living in luxury during your trip. Known for its sightseeing, you can visit the world's tallest building, but also go to one of their many shopping or go indoor skiing. You'll be captivated with all that Dubai has going on, and you'll have the pictures to prove it.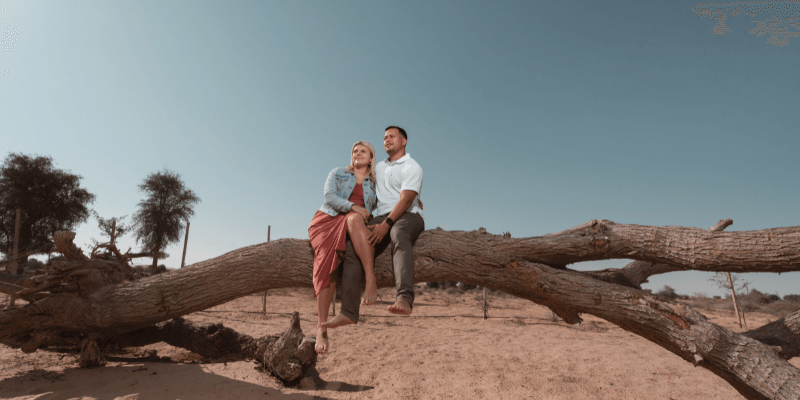 Captured by Petra, local photographer in Dubai
There are so many places to visit in this world, some more low-key and hidden than others. Every place is unique and has something special about them, which is why having a professional vacation photographer is a great idea. On your journey, you'll be able to see the world and live in the moment each time, while you can rest assured your vacation photographer is providing the long-lasting memories. Not only will you have the physical photos, but you'll have perfectly executed photos for your Instagram that will be sure to make your followers envious. Your trendsetting photographs will be sure to spark more travel for you and those whose newsfeed you've touched.  
Book Your Own Vacation Photographer Today
START HERE