3. 12. 2018
Bachelorette Street Style Photo Shoot in Berlin, Germany
Elodie was trying to plan her friend Bérangère's bachelorette party in anticipation of her wedding at the end of October. She wanted something unique and fun, so the group of 6 girls from France decided to take a trip to Berlin. They wanted to capture this special time, using some of Berlin's truly marvelous street art, so they enlisted the help of Cristina.
The Best Bachelorette Party in Berlin
Berlin has an eclectic mix of glamour, history, and tenacity that combine to form a wonderfully vibrant city, rich with history, art, architecture and some truly fantastic restaurants. Bombed to pieces during the Second World War and divided into two separate halves during the Cold War, the city of Berlin reunited in 1990 and has been rebuilding itself as a cosmopolitan capital city ever since.
Known as the home of many of Europe's start-ups, and a lover of technology, the city also boasts many first-class museums and art galleries and is known for its spectacular street art outside of the gallery walls. Some of the best-known graffiti artists have traveled to Berlin to leave their mark. The western side of the Berlin wall was covered by graffiti during the Cold War, and it seems that Berliners haven't let the tradition die.
To capture her fantastic bachelorette party, Elodie hired a professional photographer named Cristina to take photos of the group. Elodie had specifically requested that some street art be included in the images, and Cristina did not disappoint!
Street Style Bachelorette Photo Shoot
While the future bride, Bérangère, was wearing a lovely tiara, her bridal party wore devil horns, in testament to their playful sides, and perfect for their avant-garde backdrop. The result is perfect. Their casual clothes suit the graffiti images very well, and the group is playful and on board with being in the moment in every shot.
As the girls and the background are both very casual, it would be awkward to have stiff, posed photographs. Instead, they are fun, and even a bit silly at times. You can almost hear the girls laughing out loud and chatting together when you look at Cristina's photographs. The wonderful thing about hiring a professional photographer to take images of occasions like a bachelorette party is that the bride and all of her friends can walk away with terrific, well thought out images, instead of blurry selfies from the dance floor or a dimly lit restaurant. A professional photographer can make a huge difference, even for a short shoot like this.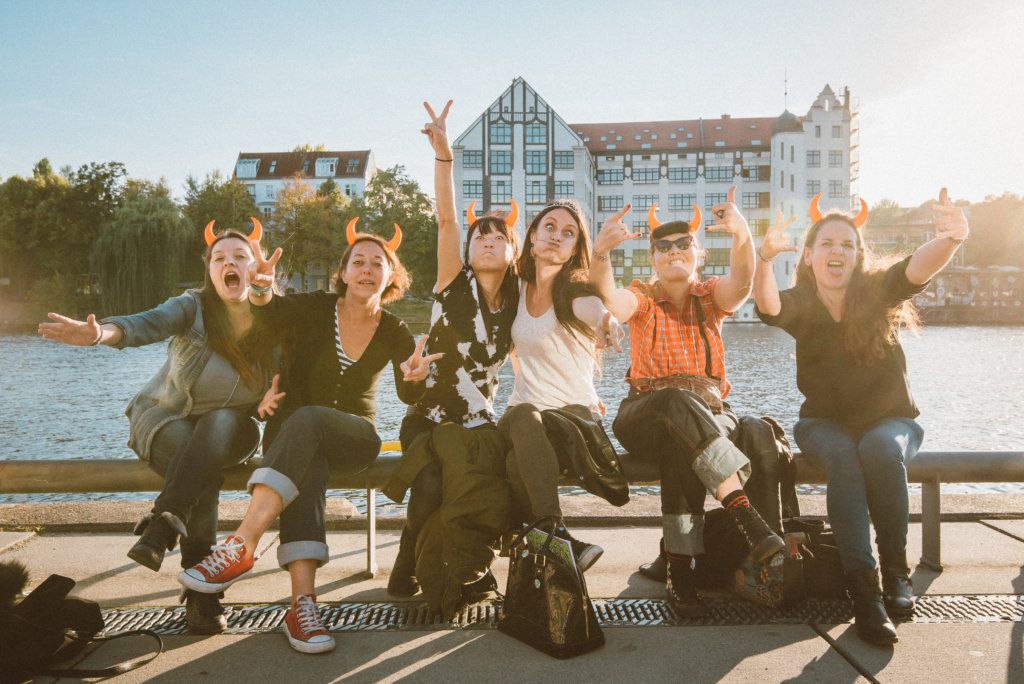 Memories of Berlin That Will Last Forever
Our vacation photographers are usually local experts and can suggest the best sites for all kinds of photoshoots, including bachelorette parties, that many people haven't thought of. They know where to find the perfect spots for the best lighting and views. They want to give each of their clients, like Elodie and her bridal party friends, the best possible experience, and great memories to last a lifetime.
Elodie, Bérangère, and the rest of the group of girls can take these fun images home and treasure their time in Berlin together. The bride can also use them as gifts for her bridal party, a group that is obviously full of life, enjoys fun, and knows how to have a good time together!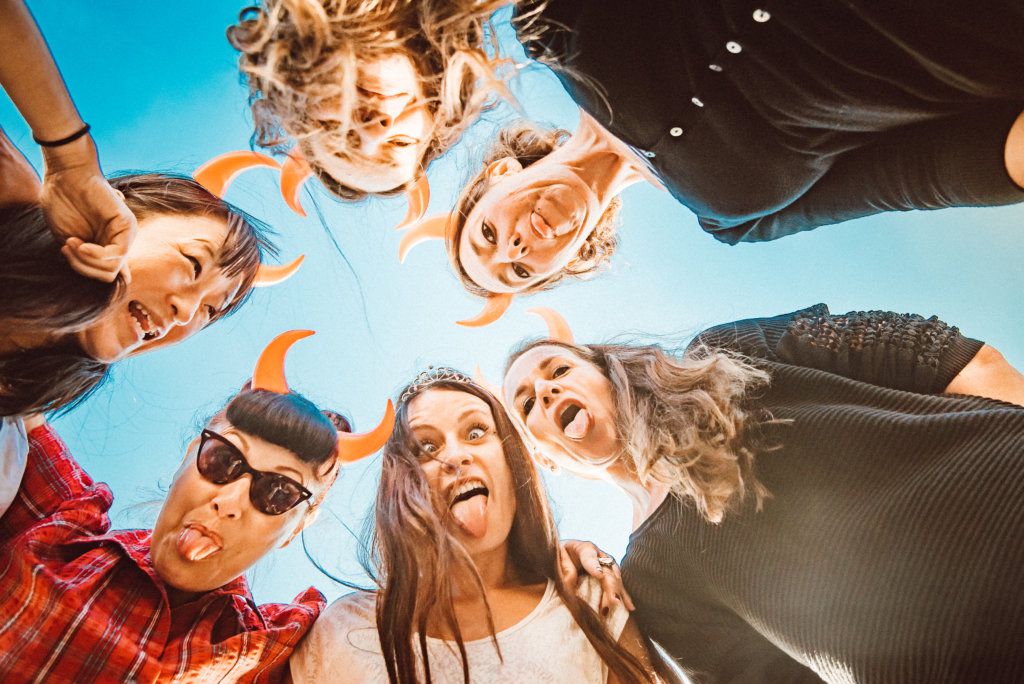 Buy memories, not things…
Limited time only!
SEE OUR GIFT CARDS
Great customer service and experience
Photoshoot in very short term
The most destinations on the market
Very positive customer feedback
1145
Photographers & Videographers
987
Destinations world-wide
100% Money Back Guarantee
We believe in our service and quality of our photos so much that we decided to offer a 100% money back satisfaction guarantee for your photo shoot. If you don't like your online gallery once we deliver it, you can contact us within 7 days and claim your money back. Find more details in our Terms.