Hire a Photographer for a Photoshoot in Bangkok
Localgrapher is the largest vacation photo company and the only global video company in the world! Choose from over a 1000 hand picked local professionals and make your perfect memories last forever!
This is What You'll Get with Every Booking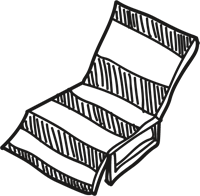 Individual Approach
Handpicked Local Professional
Special Requests Option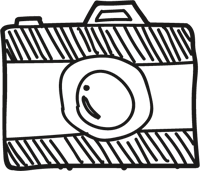 Top Shoot Spot Recommendations
100% Money Back Satisfaction Guarantee
Private Session
100% Money Back Guarantee
We believe in our service and quality of our photos so much that we decided to offer a 100% money back satisfaction guarantee for your photo shoot. If you don't like your online gallery once we deliver it, you can contact us within 7 days and claim your money back. Find more details in our Terms.
Make the Most out of Your Bangkok Shoot
Tip #1
The Best Time of Year to Visit Bangkok
Bangkok, or the land of smiles if you like, has something for every traveler. This smile-inducing city leads you right on to your expectations. From modern shopping malls to a myriad of cultural attractions, beautiful get-away destinations to picturesque sceneries, there is definitely something to quench your travel adventure crave. With such diversity and so many activities that you can delve into, it is safe to say that Bangkok lives up to its reputation. The best time to pay this gem a visit has a lot to do with the weather. You do not want to show up only for the washed-out days to ruin your entire trip. In as much as you can pop in all year round, your individual preference determines the time that works out best. 
Generally, Bangkok's climate can be classified as Tropical Savanna; the usual winter, summer, spring, and autumn is not what you will find here. Rather, the seasons in existence are the rainy season, cool season and hot season. Temperatures tend to remain high all year round and even the cool season is not exactly as cool as the name suggests. The cool season would be the most ideal time to pay Bangkok a visit. The weather is just right; not necessarily balmy but it works out best. A photographer in Bangkok will help you capture every moment of this super vibrant and colorful city right as it should.
Bangkok truly lives up to its reputation. It is not just another big city.  There is so much more than just a trip to Bangkok. It is more of an experience. A combination of both ancient and modern times.  While here, be sure to hire a professional photographer for more than just the memories. Better yet, the weather works out just right. The tropical monsoon climate just makes the destination right for a perfect destination.
Tip #2
Visiting Bangkok during Rainy Season
While the rainy season can seem a little bit intimidating for a trip to Thailand, Bangkok, there is just so much you can do to make your trip worthwhile. At this time, the city of smiles is at the peak of its verdant self.  There is something magical that the Monsoon season brings along. Casual landscapes are transformed into a perfect carpet of eye-catchy green. Waterfalls flow on in full majesty. Rivers rise and their throb harmonizes with nature making such a fine collabo. The air is so clean you can't help but feel healthier and free of impurities. Better yet, if you are the kind that avoids crowds, the best time to head to Bangkok would be now. Travel rates are considerably low and queues much shorter.
Take Photos while Enjoying a Romantic Spa Treat 
While in Bangkok, getting a massage is compulsory; more like a rite of passage. What better time to get pampered to a massage with your better half than at this time when the rates are much lower and hotels less crowded?  Even when the heavens open, you need not worry as to how you will get to a massage shop. They literally line the streets; just a dash away from you. Thai massage is known globally and with good reason. To spice things up just a little, get your massage from a nice five-star hotel.  Not only is the ambiance great for some nice Instagram photos, but the spa services at one of these hotels will leave you all relaxed in a world-class manner. 
Paparazzi Photo Shoot during a Shopping Spree at CentralWorld
This is for all you lovers of shopping! Bangkok is known as a world-class shopping destination given its all-weather nature.  Well equipped with shopping malls, you are bound to shop till you drop! Get an exciting and mind-blowing experience like none other at the city's largest shopping mall; the CentralWorld. This vast shopping complex delivers on all fronts. Here, you will find literally everything. Funky fashion shops, beauty parlors, gourmet eateries, high-tech gadget stores, book shops, groceries, designer furniture, designer fashion houses, imported groceries, gift shops, you name it.
Whatever shopping fix you crave, get it satiated at the CentralWorld better yet, you get to experience all this at the best time of the year. The best photographers in Bangkok are available for that perfect photo shoot session you so badly want.  There are numerous spots at this mall where you can have your pics nicely taken and have some lifetime memories to take back home. You can easily spend your entire day here without even realizing it, given the array of tantalizing options to explore.
Tip #3
Visiting Bangkok during Cool Season
This season is a little of both worlds.  Some nice sun time coupled with rainfall every now and then. Hire a private Bangkok photographer to capture every beautiful moment the season has to flaunt. Bangkok's cool season is the perfect time to visit if you are looking for good weather ideal for some site seeing?
Explore the Stunning Temples in the Cool Weather
When it comes to the cool weather, Bangkok's architecture is simply a marvel. A perfect combination of skyscrapers right in the mix up of historical buildings, temples, and traditional homes. This Asian city gives you a touch of ancient and modern ever so impeccably. A visit to the three temples; Wat Saket, Wat Arun, and Wat Phra Kaew is almost inevitable if you are to complete your visit to Bangkok and have a feel of the rich culture and majestic temperature. The tall white buildings and their beautiful mosaic blue and green walls with golden roofs will definitely leave you in awe. To put everything into context and perspective, get yourself a local guide just so you have an understanding as to why certain aspects are so significant to the people. Get an affordable photographer in Bangkok to capture the very exhilarating moments as you pack up a feel of cultural, religious and historical value. The weather is just fine for an amazing photoshoot. 
Experience Royalty at the Grand Place while Visiting Bangkok during the Cool Weather
Of all the things to do and places to visit in Bangkok, a trip to the Grand Place is a must-do. Originally a royal residence, this place is currently used to hold important ceremonies and is a major tourist attraction. The ambiance at the Grand Place whispers royalty in your ears, you can't help but get lost in the aura with the perfect weather adding in some spice to the entire experience. The ideal place to propose to the love of your life if you ask me.  Feel free to tag your proposal or engagement photographer along as you plan on proposing to your better half the royal style!
Tip #4
Visiting Bangkok during Hot Season
The rains are gone and the cool season is almost coming to an end, in preparation for the hot season.  Temperatures are at the highest during this time. If you are into beach weather and all that matters to you is warm water, this is the ideal time to go to Thailand, Bangkok.
Floating Markets and Bangkok's Canals in the Hot Season
Just a few years from the temples are Bangkok's canals. Onboard a long tail boat, you will have the chance to explore the city's beautiful canals, and even feed pink dolphins while at it, just because the weather allows you to.  To add some nice twist to it all, there are market vendors ready to spoil you with well-thought souvenirs. Do your research on the price of hiring a private photographer in Bangkok as this is an experience that will warrant you bringing your family photographer along.  Imagine a Bangkok photoshoot in the canals! Sounds to me like an experience to really look forward to.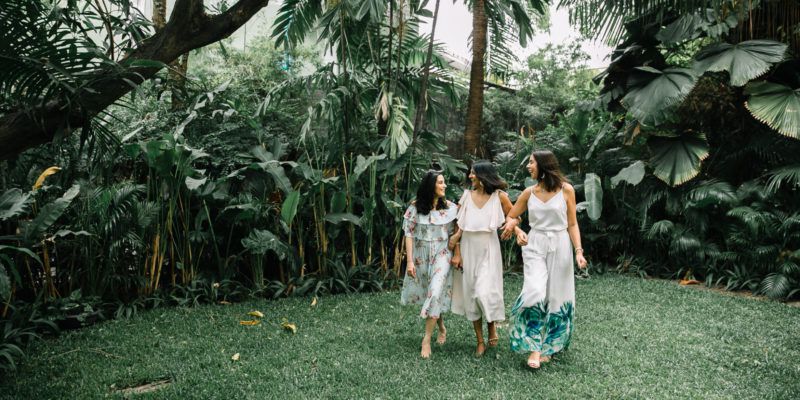 Top Photo Spots in Bangkok
1228
Photographers & Videographers
1077
Destinations world-wide
Photo Occasions People in Bangkok Love