Choose Your Photographer in Krakow
Localgrapher is the largest vacation photo company and the only global video company in the world! Choose from over a 1000 hand picked local professionals and make your perfect memories last forever!
This is What You'll Get with Every Booking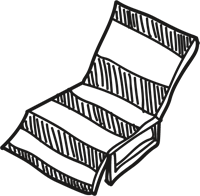 Individual Approach
Handpicked Local Professional
Special Requests Option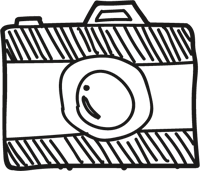 Top Shoot Spot Recommendations
100% Money Back Satisfaction Guarantee
Private Session
Photographer
Photo Tour Guide
Explore the best photo spots and learn how to make the most out of your smartphone or camera snapshots.
100% Money Back Guarantee
We believe in our service and quality of our photos so much that we decided to offer a 100% money back satisfaction guarantee for your photo shoot. If you don't like your online gallery once we deliver it, you can contact us within 7 days and claim your money back. Find more details in our Terms.
Make the Most out of Your Krakow Shoot
Tip #1
The Best Time of Year to Visit Krakow, Poland
Krakow, Poland has always been known as Poland's cultural capital. There is plenty to see and do any time of year, with fun and exciting activities both indoors and out.
So, depending on which season you choose to visit Krakow, make sure you pack right and don't skip out on the long walks in this city, otherwise, you may miss out on all the stunning architecture and outdoor markets. Listen out for St. Mary's Trumpet Call from St. Mary's Basilica tower, and be sure to treat yourself to some traditional cuisine in local restaurants while listening to live traditional music.
If you're planning a trip to Krakow this year, here's all the exciting things to expect all season long. And don't forget to book your Krakow photographer before it's too late!
Tip #2
Visiting Krakow in Spring
If you're traveling to Krakow in spring you will get to experience the city in transformation. As the locals begin to shed their winter skin, you will have the privilege of experiencing many more outdoor activities both cultural and educational. If you're lucky enough to arrive in Krakow around Easter time, you'll have to go check out the Krakow Easter Market where you can paint eggs, also known as Pisanki, and then look out for the Misteria Paschalia Festival, a real treat for all you classical music fans out there.
Then you'll notice the town square slowly gaining a crowd as the temperatures begin to rise. On a sunny spring day visit the Wawel Royal Castle with your private photographer for a stunning photoshoot in Krakow. There you can catch the flowers in bloom, you in your best spring dress and a castle to adorn the background of your portrait! 
If this is a romantic trip for you and your partner, you'll be happy to know that most of the restaurants begin to open up their rooftops and terraces for pleasant outdoor seating. Many of the restaurants even have a view out onto the castle, so if you're planning on a romantic proposal, your proposal photographer can catch you in the perfect moment, at the perfect angle in Krakow. Then you can treat yourself to a romantic ice scream stroll to celebrate your promising future together! And finally, in spring hop over one of the many Kopce (Mounds) around the city. Kopce in Krakow are truly something special and unique in Poland.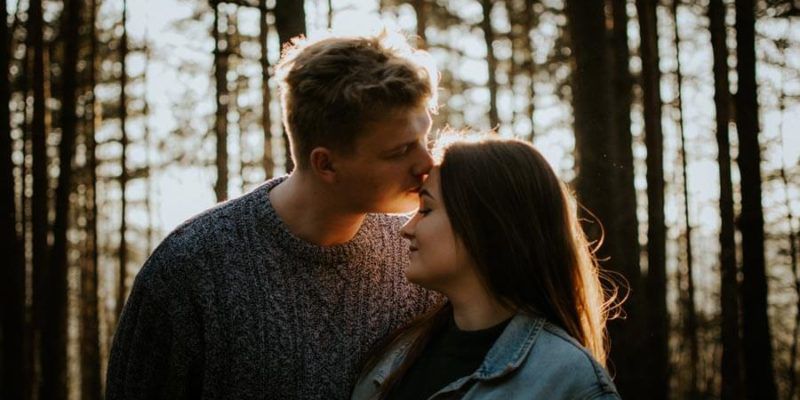 Tip #3
Visiting Krakow in Summer
If you're in Krakow this summer, plan a day trip around the Botanical Garden of the Jagiellonian University, which is not open all year round, but is a stunning 18th-century garden open all summer long!
Since the weather will be unbelievably pleasant this summer, you must stroll through the Jewish Kazimierz Quarter, where the streets are narrow and lined with cobblestones. This area is a great location to bring along a professional photographer from Krakow, where you can create a stunning photoshoot alongside polish artisanal shops and some of the best cafes in town. If you plan on keeping your photographer around from the afternoon until sunset, head over to the main boulevards with a panoramic view over the city and walk through Bernatka Footbridge for a sunset photoshoot. It will certainly be an Instagram worthy moment, and your personal photographer will be more than happy to send the best shots for you to upload! Maybe you'll even decide to hook a lock onto the bridge to secure your love with your partner in Krakow, everybody's doing it, so why shouldn't you? 
And whether you're traveling with kids or not, we absolutely recommend an afternoon in Krakow's Aquapark where you'll be blown away with their indoor slides and incredible water activities. On the following day, you can visit the Krakow Zoo, especially if you're traveling with children. You can hire a family photographer for the day and walk around the zoo grounds, and spend a few hours at the petting zoo and playground. And get this, the Krakow zoo is located inside of the Wolski Forest! That means you can have a fantastic photoshoot both inside and outside the zoo grounds, making it an unforgettable day in Krakow. And finally, you'll be happy to know that in July you can catch the Festival of Polish Music, so don't forget to check out the lineup this Summer!
Tip #4
Visiting Krakow in Autumn
Now, you may not know this, but Poland happens to have delicious cuisine and should not be missed during your trip to Krakow this autumn. Check out several of the traditional Polish cuisine restaurants around Krakow after you exhaust yourself wandering around the incredible architecture and magnificent museums. And since it's autumn, we think it's the best month to check out the Jazz clubs in Krakow, because Krakow has one of the best music scenes in all of Poland. 
If you're celebrating an engagement you'll have to make a trip out to Zakrzówek for the most beautiful area around Krakow. Your local engagement photographer will certainly agree with this recommendation, just make sure to wear your best outfit in this autumn scene. If it's still warm out this autumn, then spend the evening watching a film at "Pod Baranami" movie theatre, which is said to be the best movie cinema in all of Europe. 
If you're sincerely interested in WWII history, then you'll want to visit the concentration camp in Auschwitz. Visiting in the autumn cold may help internalize the experience, and get a taste of what it was like during the bitter cold winter months. Visiting Auschwitz is a truly shocking experience in Krakow, but should not be missed.
Then if you're traveling with kids head to The Museum of Aviation for fun interactive activities. For more indoor activities, check out the grand altarpiece in St. Mary's Basilica created by Veit Stoss (Wit Stwosz), and for a full day of iconic artwork check out Leonardo da Vinci's, 'Lady with an Ermine' in the Czartoryski Museum.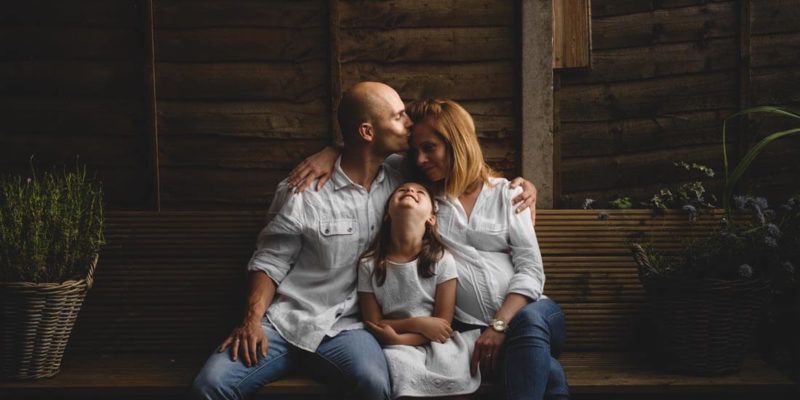 Tip #5
Visiting Krakow in Winter
Who knew there would be so many underground activities in Krakow? Apparently you have many options for underground site seeing, you just have to be aware of them all before you arrive, otherwise, you may miss out on all the winter fun!
First, you can head over to the Wieliczka Salt Mine, where you can find underground salt art. Then, there is an interactive modern museum right under the main market square in Krakow! So after you spend the day shopping along the Main Market Square for all your traditional Christmas gifts, look out for that underground entrance! And if you happen to hire an affordable photographer in Krakow, you'll certainly want to take some professional photos overground in the Main Market Square in this winter wonderland before warming up in a museum or cafe. 
After a warm coffee in one of the trendy coffee shops in Krakow, visit the museum inside Oskar Schindler's factory. For a more modern twist, you absolutely must visit The Museum of Contemporary Art in Krakow. It truly stands apart from most of the modern Museums around Europe. And while you're fulfilling your cultural crave, make a stop at Krakow's Poster Gallery. If you're an art buff, you'll know that Poland is well known for its graphic design and early poster artwork during the 20th century. Check out the prices for the best photographers in Krakow HERE!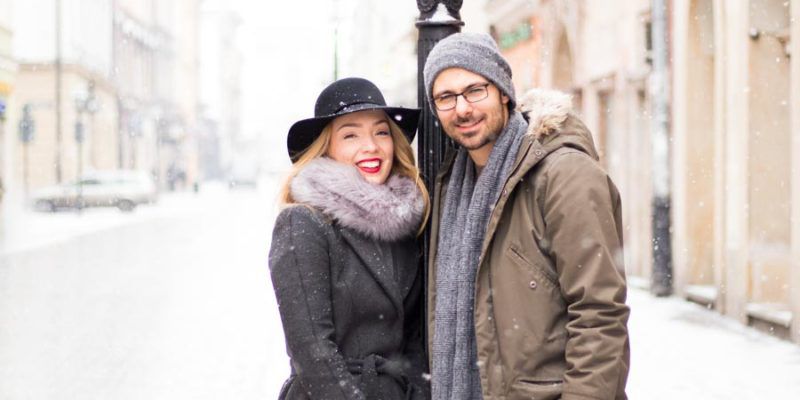 Top Photo Spots in Krakow
1162
Photographers & Videographers
1034
Destinations world-wide
Photo Occasions People in Krakow Love