Hire a Photographer for a Photoshoot in Warsaw
Localgrapher is the largest vacation photo company and the only global video company in the world! Choose from over a 1000 hand picked local professionals and make your perfect memories last forever!
This is What You'll Get with Every Booking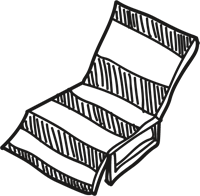 Individual Approach
Handpicked Local Professional
Special Requests Option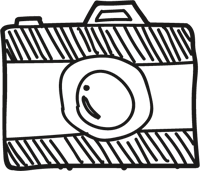 Top Shoot Spot Recommendations
100% Money Back Satisfaction Guarantee
Private Session
Often booked
Photographer
Photo Tour Guide
Explore the best photo spots and learn how to make the most out of your smartphone or camera snapshots.
Special Arrangement Hero
This Localgrapher goes beyond standard requests! Ask for something special.
Photographer
Photo Tour Guide
Explore the best photo spots and learn how to make the most out of your smartphone or camera snapshots.
Photographer
Special Arrangement Hero
This Localgrapher goes beyond standard requests! Ask for something special.
100% Money Back Guarantee
We believe in our service and quality of our photos so much that we decided to offer a 100% money back satisfaction guarantee for your photo shoot. If you don't like your online gallery once we deliver it, you can contact us within 7 days and claim your money back. Find more details in our Terms.
Make the Most out of Your Warsaw Shoot
Tip #1
The Best Time of Year to Visit Warsaw, Poland
Warsaw is Poland's capital city, so as you may have imagined, there are a plethora of activities going on all year round both indoors and out. Warsaw is an ideal vacation location for those who love science, art, graphic design, and music, of course. Let's not forget, it is the home to the world-famous Chopin.
If you're planning a trip to Warsaw this year, here is a list of all the exciting things going on all season long. And, don't forget to book a local photographer from Warsaw, Poland to capture all of the highlights from your trip! 
Tip #2
Visiting Warsaw in Spring
No matter what part of the season you arrive in Warsaw, you will want to head over to Wilanow Palace. It is one of the only palaces that has survived after WWII. Not only has the actual structure survived, but so have the garden grounds and the lake. If the temperature is right, the flowers are blooming and you're planning a proposal, this may be the backdrop to your Poland proposal this spring. Or, you can hire a proposal photographer and spend the day in Lazienki Park where you can also find the Botanical Gardens, which opens in April.
For those colder spring days head over to the Copernicus Science Centre, especially if you're traveling with your family. If you're a total art buff, head to the National Museum for art that spans from Medieval times to present-day masterpieces. For a more contemporary twist, check out Zachęta, but for a more historical edge, spend a few hours in the Warsaw Uprising Museum. 
If you're traveling in mid-May, then you can head to Lazienki Park for a free Chopin concert, which takes place every Sunday. If you want to try delicious Polish food while sitting outside with the locals then you'll have to spend your morning in a Breakfast market like, Mokotów Breakfast Market, Park Skaryszewski (Praga) Breakfast Market, or Żoliborz Breakfast Market on the weekends, which make for a great hangover meal!
For festivals and fairs this spring, you may want to look out for The Instrument Fair, where you can catch concerts, workshops, and instruments, of course. Then there are heaps of vintage flea markets for those looking for unique gems. On May 1st weekend, you will be happy to know that Majówka is celebrated every year, which is a weekend packed with events, drinks, and parties. If you're traveling with your family, one of the events this weekend will certainly make for a fabulous backdrop to your family photoshoot in Warsaw.
Tip #3
Visiting Warsaw in Summer
If you're traveling to Warsaw this summer with the intention to party, then head over to the Vistula river, it doesn't matter which side of the river you choose, because both sides will have equally exciting events during both the day and night. This is also a great location to hire an affordable photographer in Warsaw for a sunset photoshoot along the river, after you've rented a bike and cycled along the "Sunny Route" of course.
For a quick break from the outdoors, you can visit the Keret House, but when we say quick we really mean it, considering it is the narrowest house in the world! For a unique outdoor experience head over to Powązki Cemetery, where you will be more than amazed at the sculptures placed all around the cemetery grounds. 
For a fantastique multimedia show, which is fascinating for both kids and adults, check out The Multimedia Fountain Park, which uses lights, sound, and water to create a magical experience for its viewers. Here is a great opportunity to hire an engagement photographer for a picturesque engagement photoshoot to celebrate romance! But before the show, go kayaking on the Vistula river for a full day of fun and leisure. In the evening you can go bar hopping to sip on local beer, just make sure you choose the bars which have their very own beer gardens so you can enjoy the warm summer nights.
For festival fun, you can discover the summer solstice festival, Wianki, or the student's festival, Juwenalia. Either festival will certainly be Instagram-worthy. Your Warsaw photographer will be happy to send your best portraits directly to your Instagram account!
Tip #4
Visiting Warsaw in Autumn
If the modern city architecture isn't enough for you in Warsaw, you certainly won't be disappointed with the beautiful trees turning from healthy greens to rich reds, yellows, and oranges. Your first photoshoot in Warsaw with your private photographer should absolutely be among the trees in Łazienki Park. If you're traveling to Warsaw in November, you'll be excited to know that all of the palaces have free entry. So, where you can save on your entry to royal sites like the Royal Castle, the Museum of King Jan III's Palace and the Royal Łazienki Museum, you can splurge on keeping your personal Warsaw photographer for a few more hours during your autumn vacation! 
If you're curious about the festivals going on this season, you'll be happy to know that the Warsaw autumn music festival, The Cross-Culture Warsaw Festival, the Warsaw Art Fair, and The Warsaw Film Festivaland Digital Cultures Conference are just some of the few events going on in Warsaw this autumn. On those colder evenings look out for Polish films for foreigners, PFF, where you can watch Polish films and then listen to an interesting interview in English by the actors, or film directors.
Tip #5
Visiting Warsaw in Winter
If you're looking for a white Christmas this year, there's a very high chance you'll get one in Warsaw, Poland. Though it's cold, you may have to toughen up and traverse the sub-zero days to truly capture the city in its element.
Walking around Warsaw's Old Town district in winter is certainly a charming experience, even if you have to do it in gloves, a hat, and a scarf. Here you can find the Old Town Market Place, which may just be the most famous tourist attraction in Warsaw. Here you can hire a professional photographer, go ice skating with your partner, sip delicious hot chocolate or coffee in the chic cafes or warm your belly with local artisanal food.  
For more indoor activities spend some hours in the POLIN Museum, the Warsaw rising museum, the Polish Vodka Museum, and definitely visit the Neon Museum. If you're a Chopin fan, you've certainly come to the right city. All around the city you can find monuments, statues, museums, and more. Even if you're not a Classical Music buff, you should try to track down some of these monuments.
And finally, if you're interested in the alternative culture and art scene in Warsaw, head to Praga, which is the best location to meet locals in the bars during your trip. Check out the prices for the best photographers in Warsaw HERE!
Top Photo Spots in Warsaw
1228
Photographers & Videographers
1077
Destinations world-wide
Photo Occasions People in Warsaw Love