Hire a Photographer for a Photoshoot in Cairo
Localgrapher is the largest vacation photo company and the only global video company in the world! Choose from over a 1000 hand picked local professionals and make your perfect memories last forever!
This is What You'll Get with Every Booking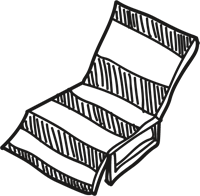 Individual Approach
Handpicked Local Professional
Special Requests Option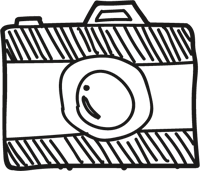 Top Shoot Spot Recommendations
100% Money Back Satisfaction Guarantee
Private Session
100% Money Back Guarantee
We believe in our service and quality of our photos so much that we decided to offer a 100% money back satisfaction guarantee for your photo shoot. If you don't like your online gallery once we deliver it, you can contact us within 7 days and claim your money back. Find more details in our Terms.
Make the Most out of Your Cairo Shoot
There is an endless supply of adventure along the Nile River, so it is no surprise that fun and adventure abounds in the city of Cairo. You should be prepared for large crowds and infinite energy in the urban center that is also surrounded by so much history.
Just a short drive will take you away from the hustle and bustle of the city to the ancient pyramids and the world-famous Great Sphinx. To further delve into Egyptian culture, spend some time in the Egyptian Museum that features multitudes of ancient artifacts, mummies, and even King Tutankhamun artifacts.
The experience of visiting Cairo is like none other in the world, so you would be foolish to return home without some photographs captured by a professional vacation photographer. The photographs you leave with will serve as great reminders of the adventures you had!
Tip #1
The Best Time of Year to Visit Cairo, Egypt
Many people wonder whether or not it's safe to travel to Cairo, Egypt. In truth, many major cities can be places to fear, but that doesn't stop us from visiting many incredible and unforgettable cities around the world. Cairo, Egypt is a once in a lifetime experience and anyone who has visited this city in recent years will only have amazing things to say about their trip.
If you are considering traveling to Cairo and are wondering when is the best time of year to visit this historical city filled with mystical and unbeatable sites, here is a breakdown of each season in Cairo.
No matter what the season you choose, you will without a doubt want to hire a photographer from Cairo, Egypt while you plan your first trip to the miraculous pyramids and a ride down the River Nile.
Tip #2
Visiting Cairo in Summer
There's no denying it, summer in Cairo will certainly be hot, hot, hot – it is the desert after all. On the plus side, the sun is in the sky all throughout the day and well into the evening hours, which your personal photographer will no doubt take advantage of.
If the sun is too much for you to handle, there are plenty of indoor activities to fill your days, while spending warm evenings enjoying the warm outdoor temperatures. You won't want to skip out on cruising down the River Nile in the evening hours while dining under the stars. A night boat down the Nile may be the highlight opportunity for you to hire an engagement photographer to photograph your romantic evening in Cairo.
For more evening activities you can visit the Al Khalili Suk, which is Cairo's Old Market that stays open during the evening hours. There you can shop for the most unique gifts for yourself and anyone at home who is expecting something special.  
If you're interested in a vast view over the entire city all the way until the pyramids go for a tour around the citadel. Cars are not allowed within this area, which makes for a more pleasant walk around the old streets. Once you're inside the citadel you can visit the breathtaking Muhammad Ali Mosque and the Sultan al-Nasir Muhammad Mosque whose limestone walls were taken directly from the pyramids! And, don't forget to visit the Egyptian Museum, more impressive than any other museum in the world, or at least when it comes to their ancient Egyptian artifacts!
Tip #3
Visiting Cairo in Autumn
In autumn the weather is much drier than during the summer months. Spend the warmer days in the Al-Azhar Park, which is somewhat like an ancient Islamic garden. The park has two viewpoints looking out onto the city of Cairo, which may be the location where you will want to have an affordable photographer taking your best portrait during the sunset hours over the magnificent city of Cairo.
If hitting all of the UNESCO sites is on your bucket list, then check out the district called, Islamic Cairo. The narrow medieval streets are jammed packed with small houses, mosques and open markets. If you arrive in early autumn and the days are still too warm, you'll be happy to know these streets are always protected by a cool shade. 
If you haven't already visited the pyramids of Giza and the Sphinx, then you haven't missed your chance to hire a professional photographer to capture this monumental moment. Before you spend a wonderful day around the pyramids you should first visit Saqqara, which is where you'll find the first pyramid ever built! You'll absolutely want your photographer to send you his or her best photos to upload to your Instagram account. It doesn't happen every day that you get to stand in front of such an ancient site, perhaps predating civilization as we know it!
Tip #4
Visiting Cairo in Winter
In the winter months, the weather is splendid. You will have relatively warm sunny days and breezy evenings. This gives you the opportunity to explore Cairo's markets that are over 1,000 years old in complete comfort and relaxation.
If you're willing to take a two-hour drive out of Cairo then you can visit Ain El Sokhna hot springs and Red Sea beaches. For a nice relaxing adventure after seeing so many fantastic sites you can wander around the beautiful island of Zamalek where you can find some of Cairo's best cafes and restaurants. 
During your trip, you may want to spend a day exploring the unbelievable palaces around this ancient city. Points of interest, where you'll want to have your photograph taken, are in front of palaces like Princess Aisha Fahmy Palace, the Royal Manial Palace, or the Amir Taz Palace, just to name a few. Your private photographer in Cairo can capture you looking like royalty among the beautiful palaces of Cairo, both ancient and modern marvels.
While you have Cairo's best photographers on hand, take a walk along the River Nile, the largest river in the world, where you can explore high-end neighborhoods like Zamalek and Maadi. If a proposal is on the itinerary, then choosing a restaurant in one of these neighborhoods during sunset hours with the Nile in the background make for an unbelievably romantic setting. Your proposal photographer will certainly capture all the right moments.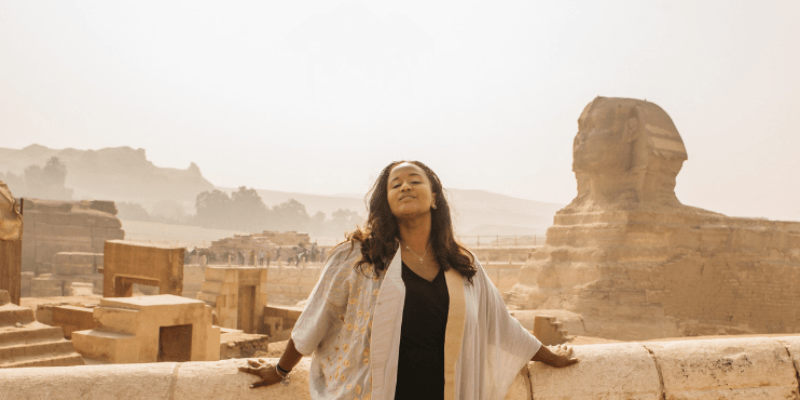 Tip #5
Visiting Cairo in Spring
In early spring the weather is still dry, making it the perfect temperatures for visiting the pyramids and the sphinx. It should come as no surprise that there is more than one UNESCO site in Egypt. Another must-see UNESCO site is Memphis, where you can see the colossal statue of Ramses II.
If you're looking for an indoor activity with the family, check out the Museum of Islamic Art, which is a unique museum unlike any other museum in the world. While you're with your family, hire a family photographer in Cairo and make a day trip to Alexandria.
Did we mention that the springtime may be the best season to hire a photographer for a photoshoot around the pyramids and the Al-Azhar Park, where on extremely hot days you can take some solace in the shade? 
In Egypt you will certainly make time for the delicious Egyptian cuisine, where the fruits and vegetables are rich in flavor and color. There are also several shopping malls, if you absolutely need a new outfit for your upcoming photoshoot, or if you are merely looking for a day to pamper yourself with new and beautiful items. If the malls don't cut it for you then checking out the many markets around the city may be the place where you discover your next family heirloom.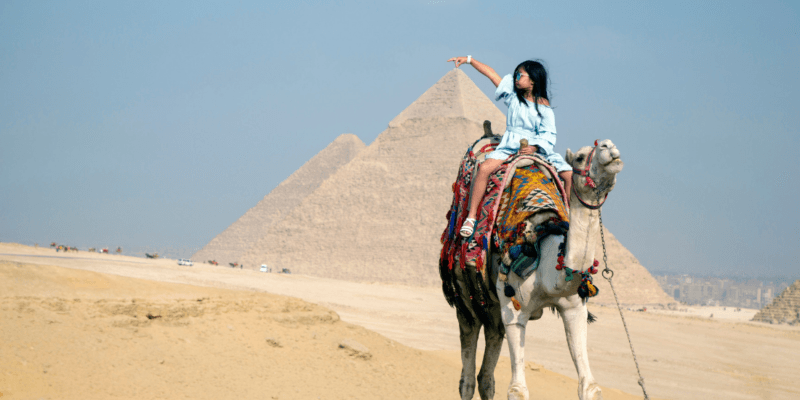 1228
Photographers & Videographers
1077
Destinations world-wide
Photo Occasions People in Cairo Love